Manage Mass Email Campaigns
Email marketing offers the highest ROI. And with FluentCRM's email campaign manager, you will be able to mass email campaigns for greater conversion rates. Our simplified CRM will help you master email marketing like a pro!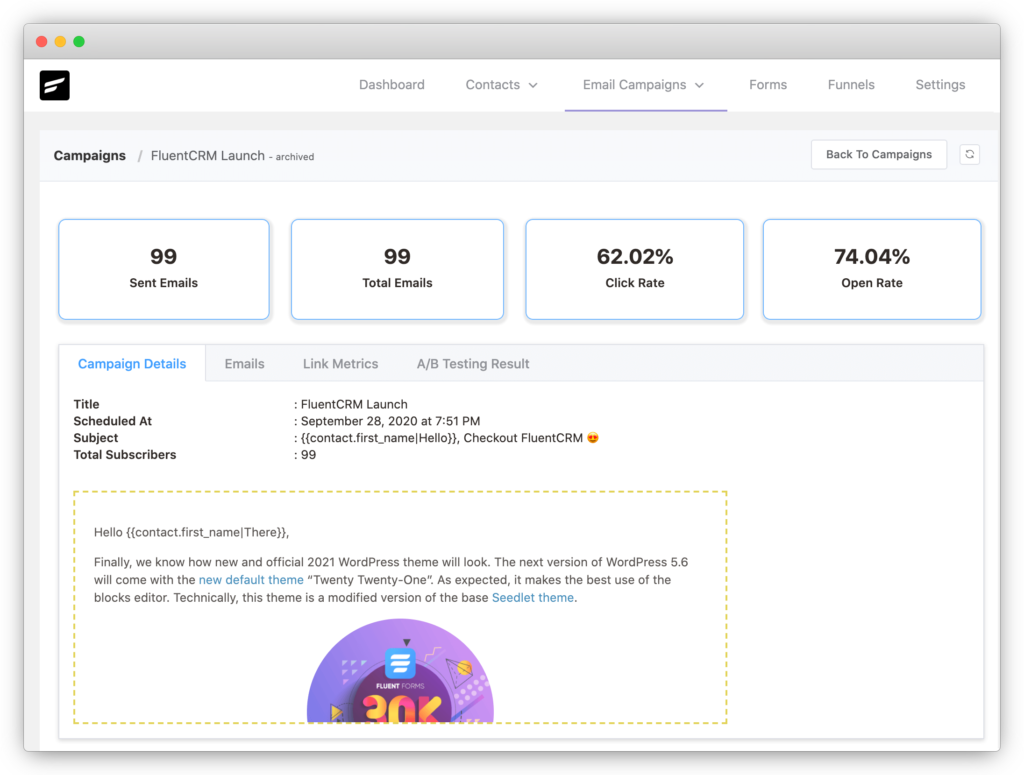 Email Marketing Made Simple
Targeted Email marketing campaigns for bulk audience!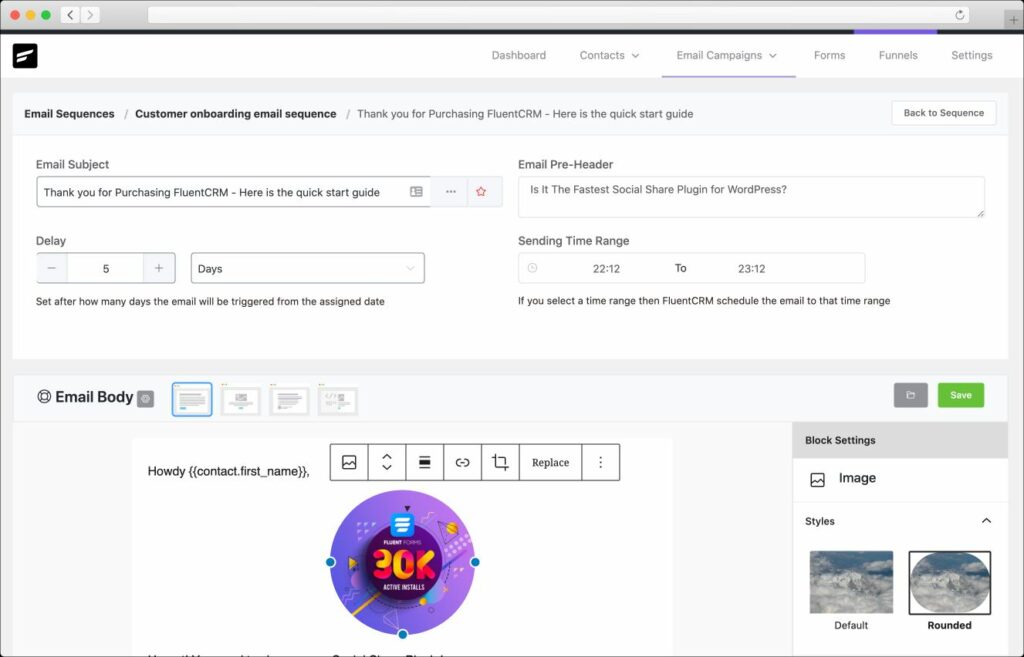 Craft High-converting Emails
Greater email conversions often depend on the email itself. FluentCRM's customizable email composer lets you craft professional emails with multiple designs, smartcodes, emojis, buttons, media files, and many more. You can compose custom emails with a glaring appearance and send them to mass audiences for ensuring maximum conversion!
Targeted Email Marketing
There is no such thing as "one size fits all" when it comes to email marketing. It's essential to reach the right people with the right offerings. FluentCRM's targeted email marketing campaigns will let you choose the people you want to reach and exclude the ones you don't, giving you complete control over massive email campaigns!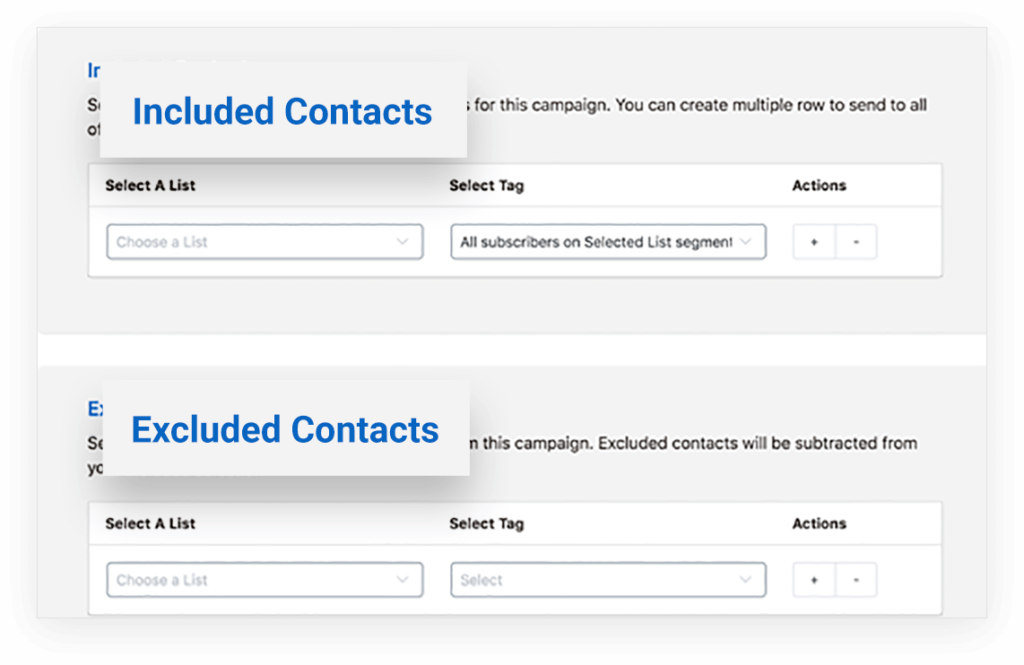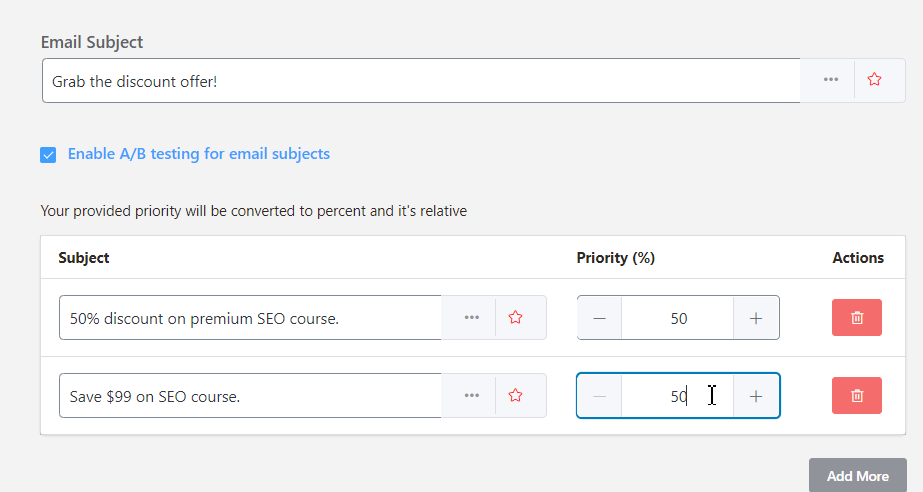 Run Performance Tests
Not every email will bring in higher sales and revenues. If you want to play with your emails a bit and test out how different emails are performing, our A/B testing feature is perfect for you! You can run a performance test with your email compositions and understand how your target audience is reacting to differently crafted emails.
Not just that, you can also set custom email pre-headers and UTM parameters for URLs. These options will be of much use when you need to increase email open rate and measure email conversion rate.
Get Campaign Insights
A scalable mailer tool helps you understand your campaigns better. Our built-in email action statistics and the link metrics will get you an insight into your campaigns. With FluentCRM, you can analyze your email stats to raise up the quality of marketing and increase customer engagement like never before!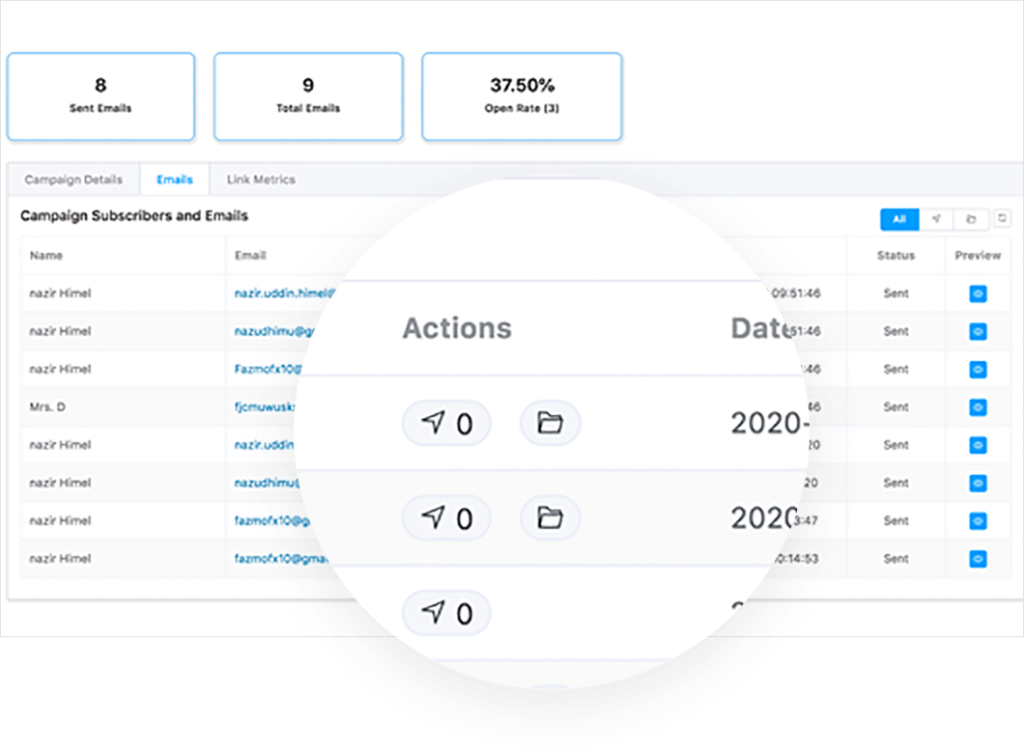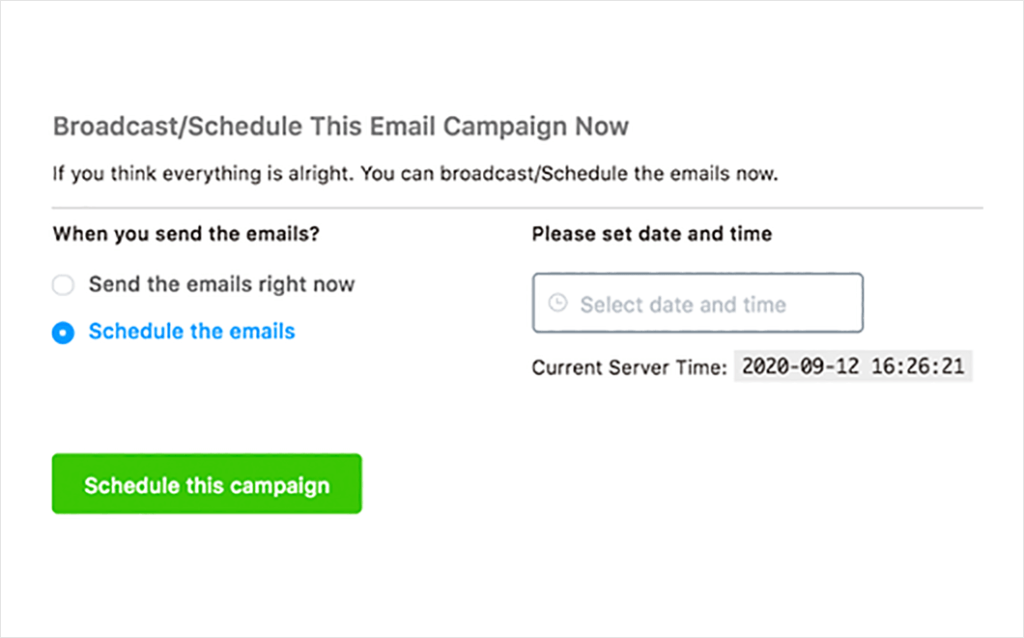 Campaign Scheduling
Why wait for campaign time to come when you can schedule them? FluentCRM offers the utmost automation, and it can broadcast your email campaigns when you want to do so. Hence, you can take advantage of your CRM by scheduling your email campaigns way ahead of time!
Individual User Activity Monitoring
Does that ever happen to you that you have a massive database of leads but don't get enough email opens or clicks? If yes, you might need FluentCRM's user activity statistics. FluentCRM records user activities so that you can check your active/inactive leads. This also allows you to categorize leads according to their activity via dynamic segments!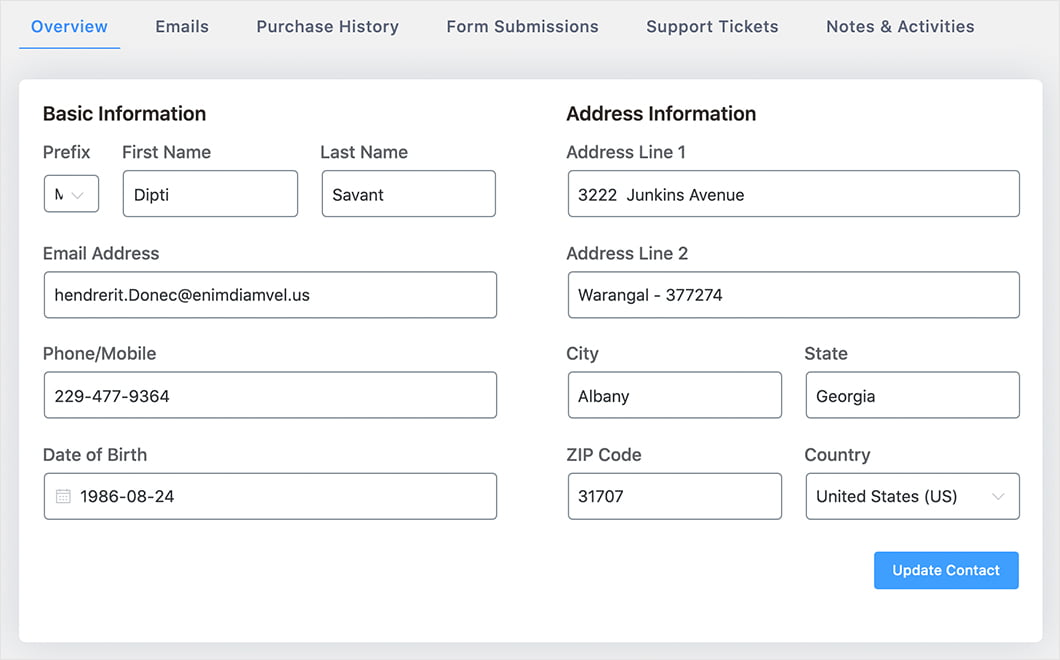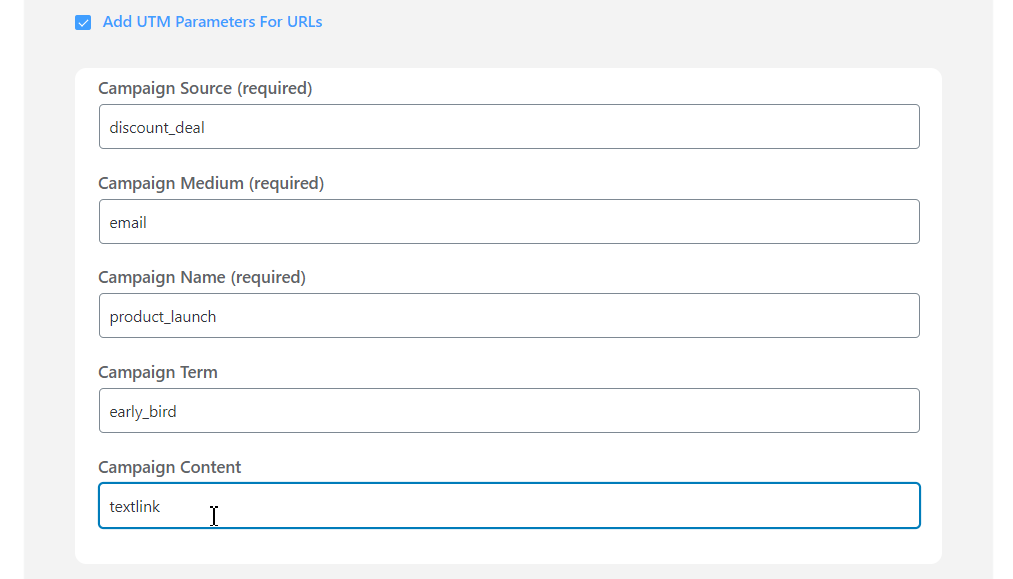 Add UTM Parameters
Adding UTM parameters on your marketing campaigns is a must if you want to keep track of your campaigns' success rate. With FluentCRM, you can just set the parameters when you compose the emails and the email URLs will be set automatically, giving you a better view of your email campaigns' performance.
Automate Your Email Campaigns In Minutes
With FluentCRM's smart and easy to manage email marketing tool, automating your email campaigns is easier than ever! Set your campaigns and let it take care of your business even when you are on a vacation!
More Details About FluentCRM
Get Your Questions Answered Before You Make The Final Call