Email Marketing for LearnDash
Turn students and blog visitors into email subscribers, personalize courses and emails, and promote your courses with email marketing automation. Start selling more courses with FluentCRM's LearnDash integration!
Email Marketing for LearnDash-Powered Platforms
Start Email Marketing "in-house" for Your LearnDash-powered E-learning platforms!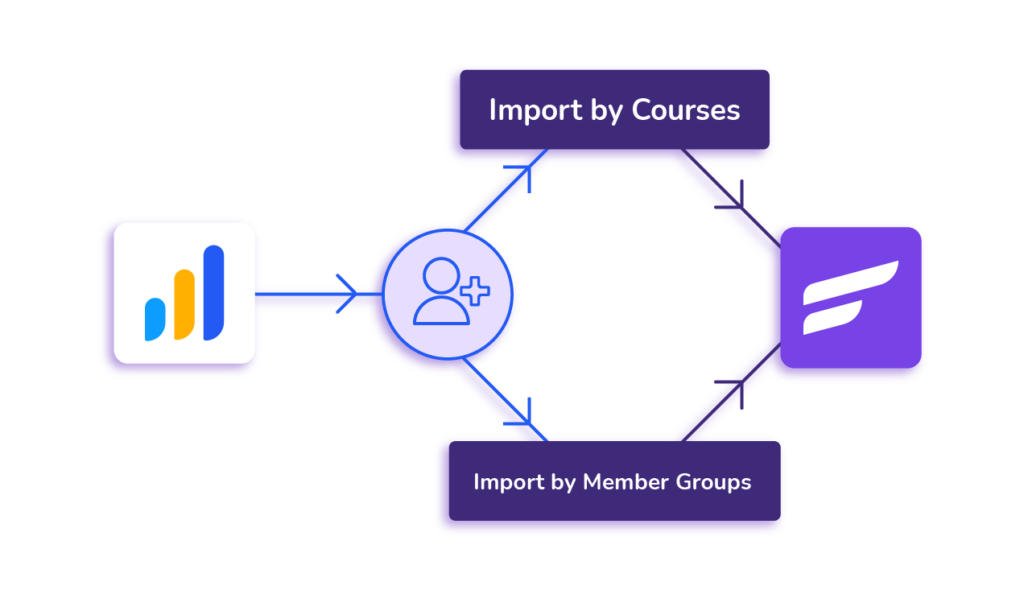 Import LearnDash Students Easily
Stop bothering about CSV files or complex automatons. Easily import all your LearnDash students with our built-in contact importer. It's just a matter of a few clicks!
Get to Know Your Students
Learn more about your student's persona on FluentCRM's contact data platform. Get their general details, course progress, or even the most advanced details in easy biteable sizes!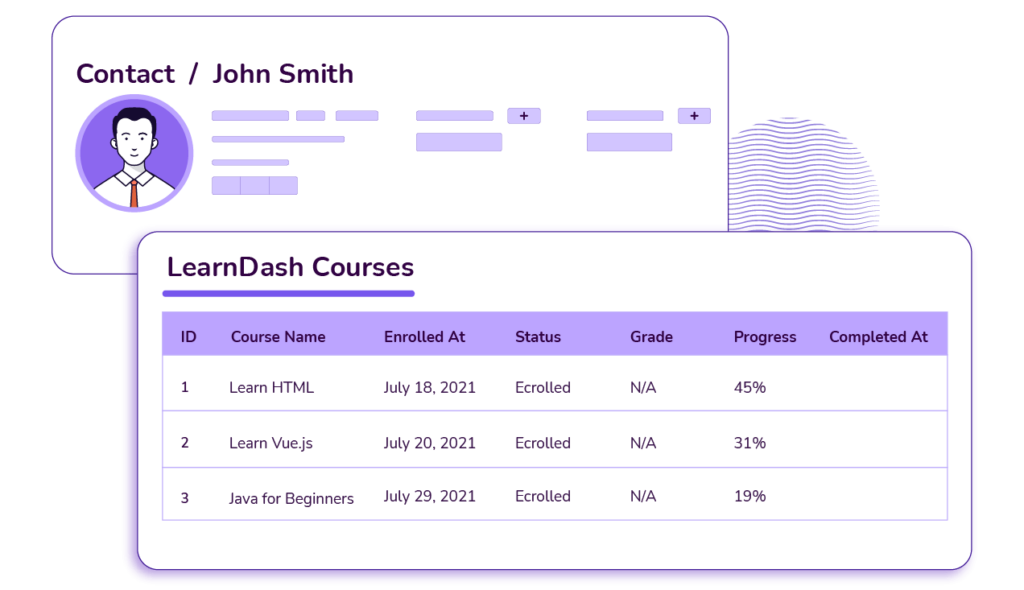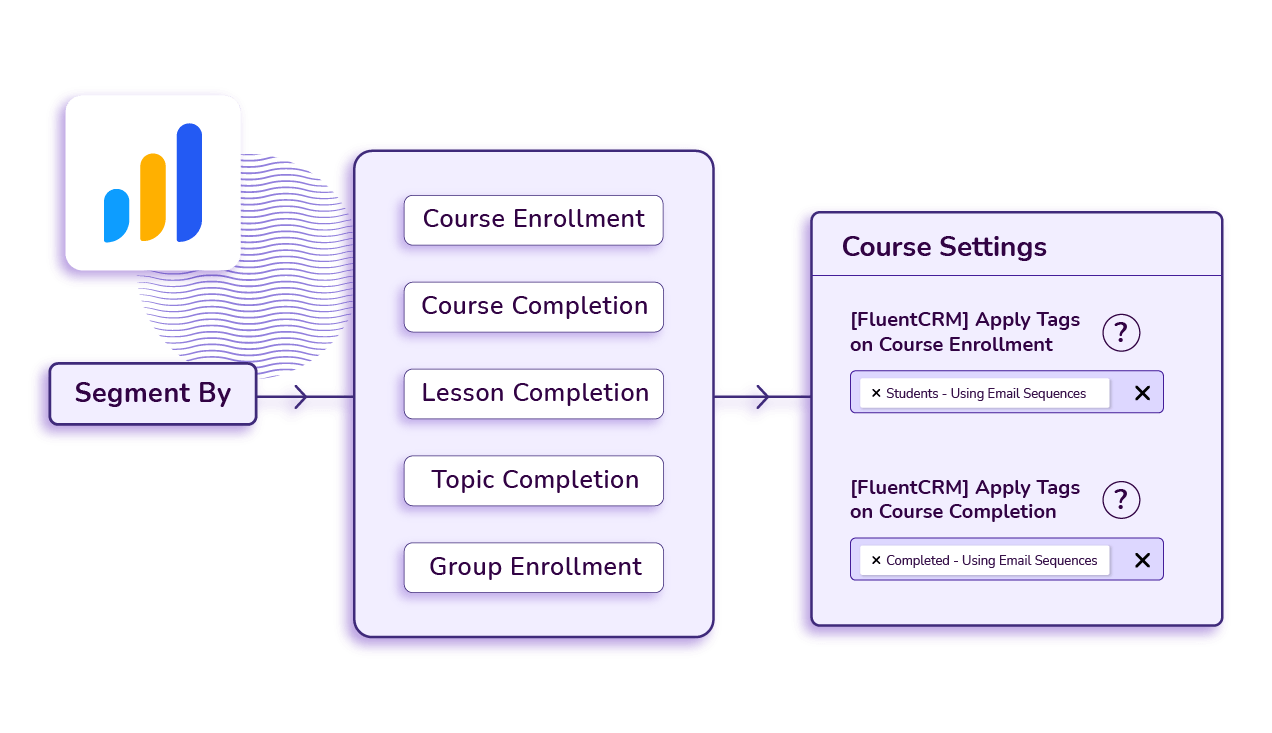 Easy E-Learning Personalization!
Give your students the personalized touch they deserve. Segment your students by their course progress, group enrollment, and unique traits easily with our built-in tagging system!
Email Campaigns Made Easy!
Broadcasting highly-targeted email campaigns aren't a lot of work anymore. With FluentCRM, easily filter out your students or leads and maximize your conversion rates!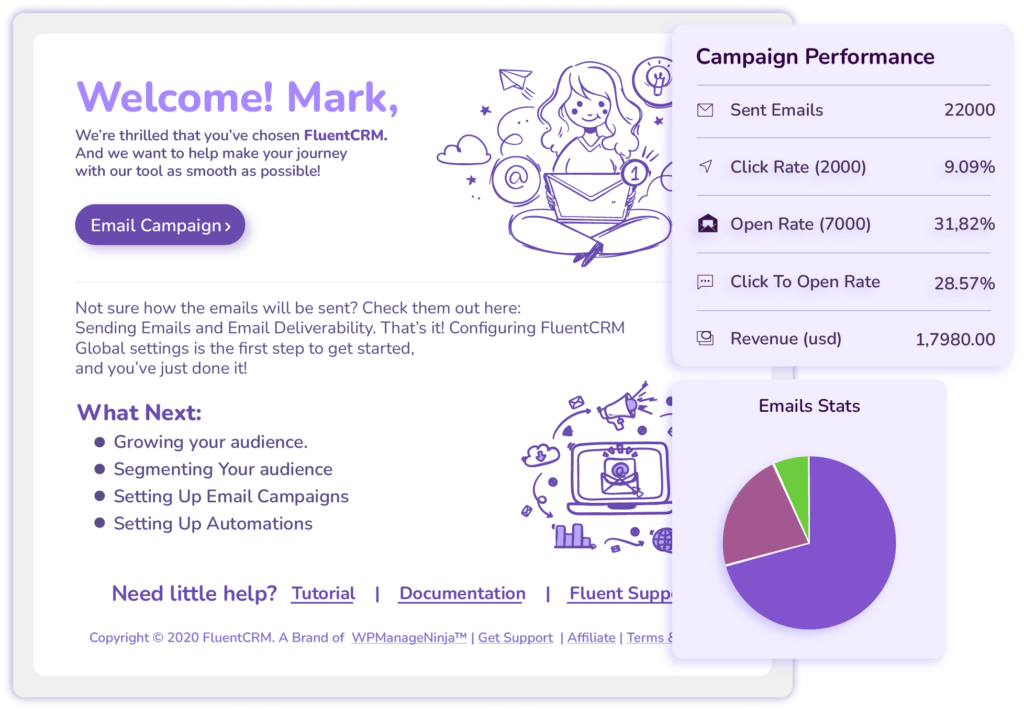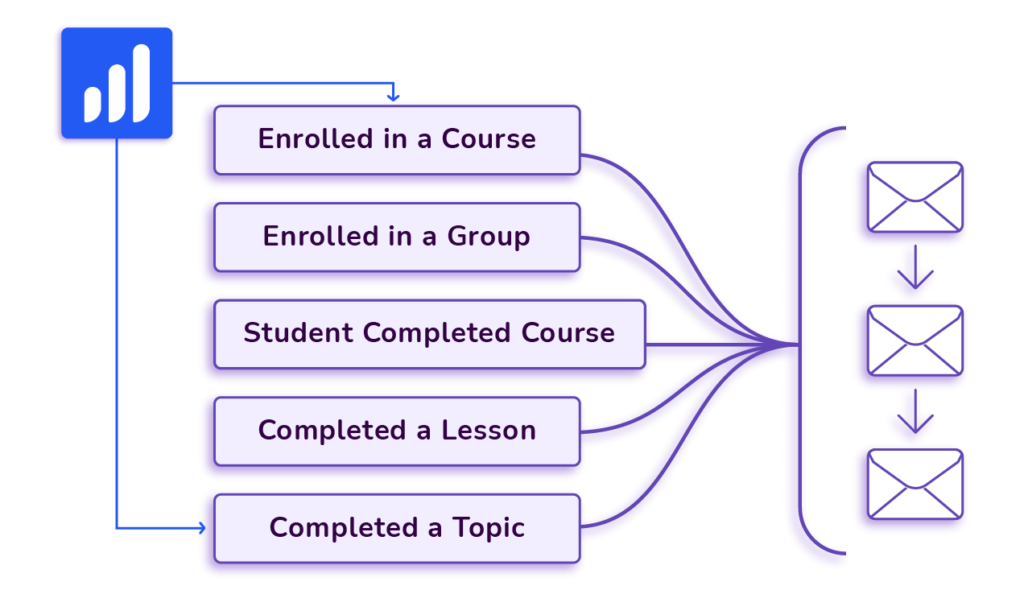 Nurture Students Effortlessly
Start onboarding and nurturing your students with a series of automated emails at every stage of their learning phase. FluentCRM's email sequencing has got you covered!
Multiple Automation Triggers
Skip the hassle of setting up a list or tag for automaton. FluentCRM's plethora of native LearnDash automation triggers helps you kickstart your course marketing right away!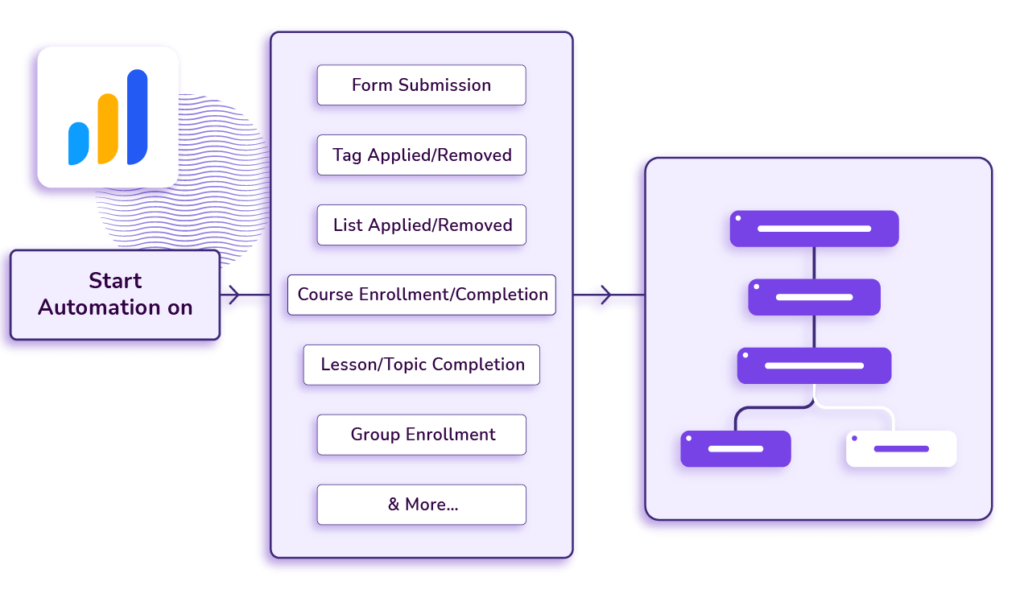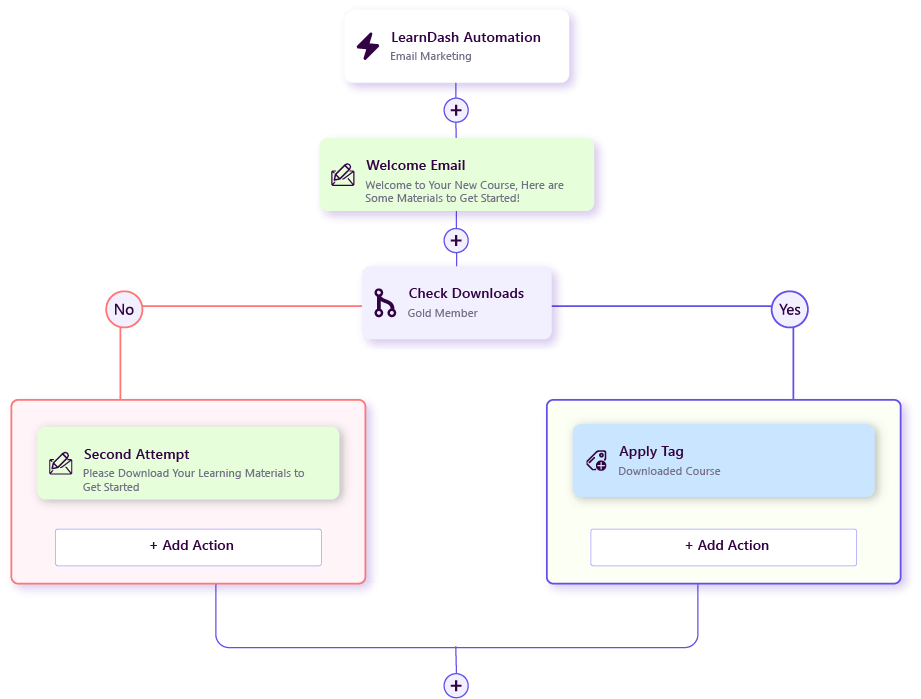 Sell Courses on Autopilot!
Keep your students in the educational loop and start selling your courses on autopilot mode. Our visual funnel builder helps you create email marketing automation funnels effortlessly!
Start Selling More Courses Today!
FluentCRM lets you start email marketing "in-house" so you don't have to leave your WordPress dashboard for automating emails for your LearnDash-powered e-learning platforms. Start selling more courses today!
30+ Integrations. Not Paid Add-ons!
FluentCRM automatically integrates with popular e-commerce, lead generation, membership, and LMS plugins without any add-ons. Connect your tools now and unlock unlimited automation possibilities!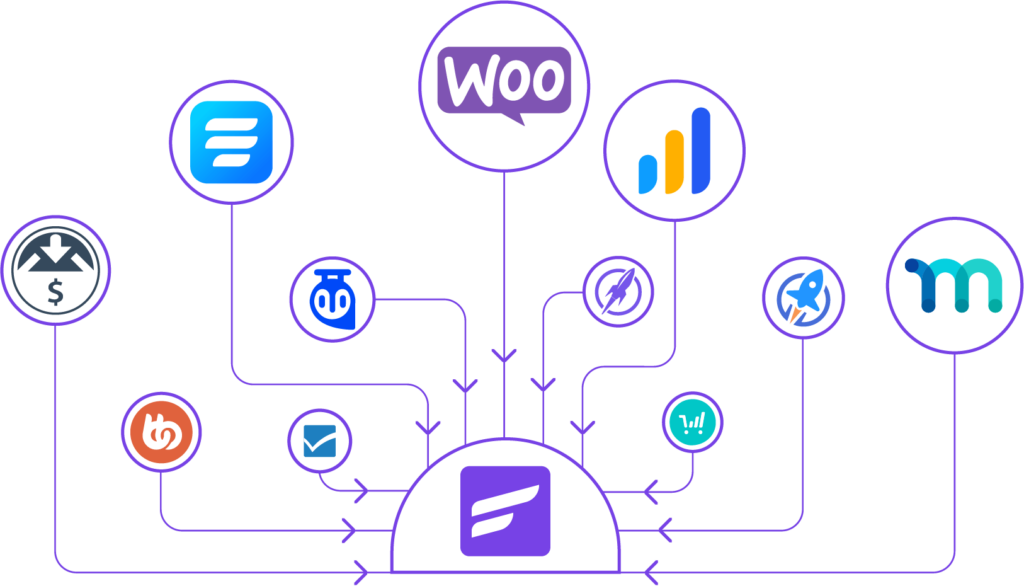 Say goodbye to monthly payments
FluentCRM doesn't just come with the best features, its pricing is also hard to pass on.
Single Site License
$129/yr
$103/yr
5 Site License
POPULAR
$249/yr
$199/yr
50 Site License
$499/yr
$399/yr
More Details About FluentCRM
Get Your Questions Answered Before You Make The Final Call