Boost LearnDash with FluentCRM
Whether it is an automated email sequence or appropriate triggers, or even drip feeding contents – FluentCRM can make your eLearning experience drastically better. Simply integrate your LearnDash account with FluentCRM and scale your revenue.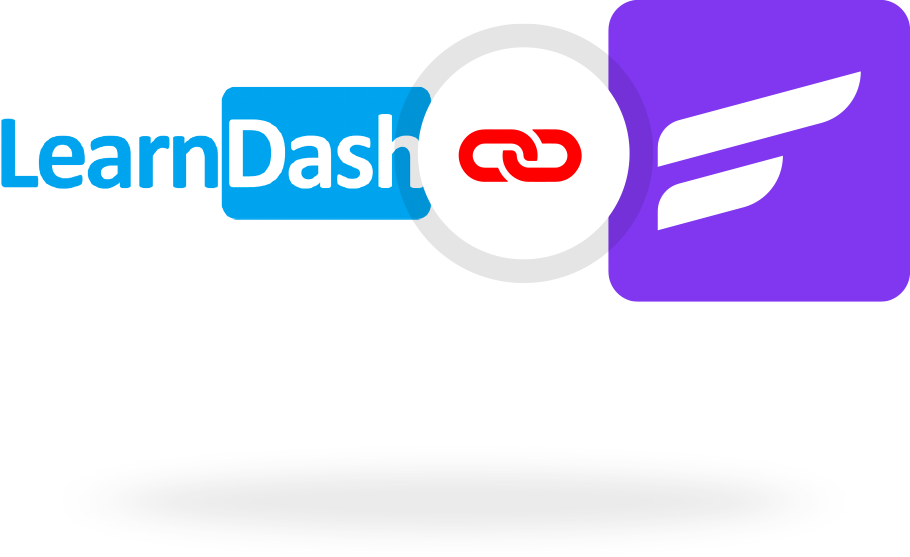 Fasttrack Your Tutorials With Ease
The CRM Your LearnDash Courses Needed!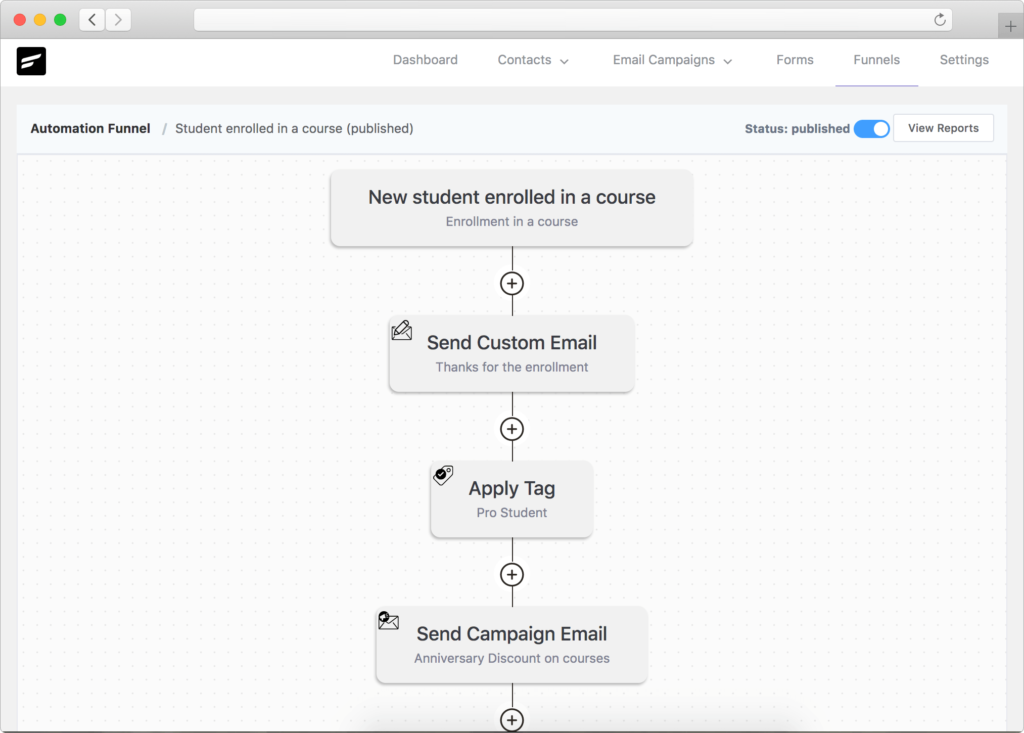 Engagement Trigger
Emailing numerous people at various stages of a course/lesson can be difficult. FluentCRM solves this issue by having multiple engagement triggers for specific stages of the learners' journey. With lesson completion, course completion, membership enrollment triggers, etc. you can design separate funnels for your users and relax.
Convert Leads Into Customers
You might have an organized contacts list, but is that enough? Enjoy FluentCRM's 360° degree contact view and peek into an individual's background, purchase history, support ticket details, and so much more. Use these concrete data to design a customized marketing campaign and increase your conversion rates.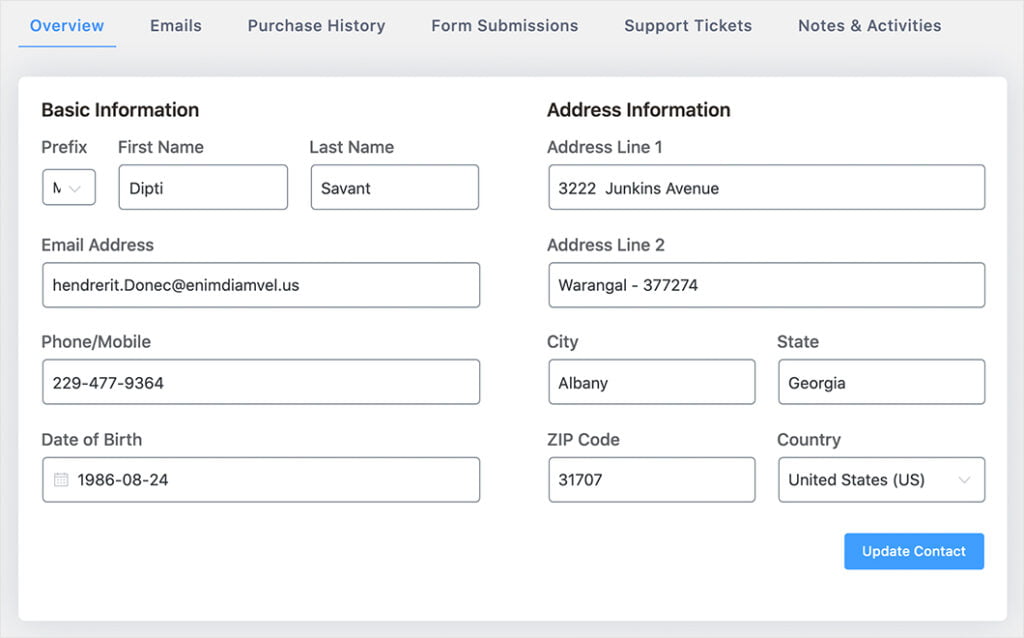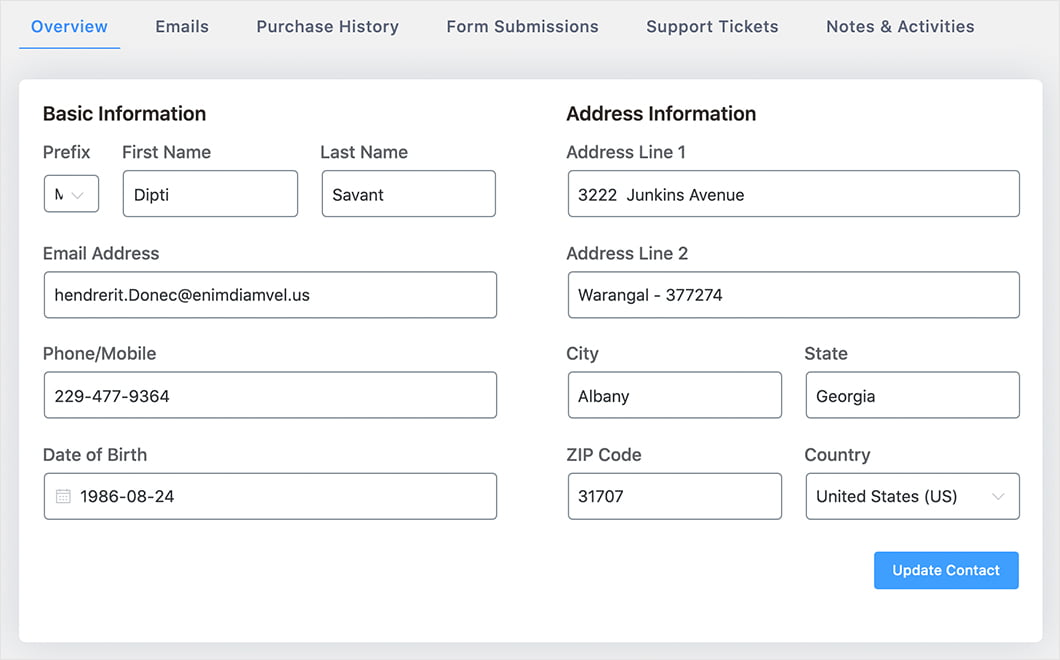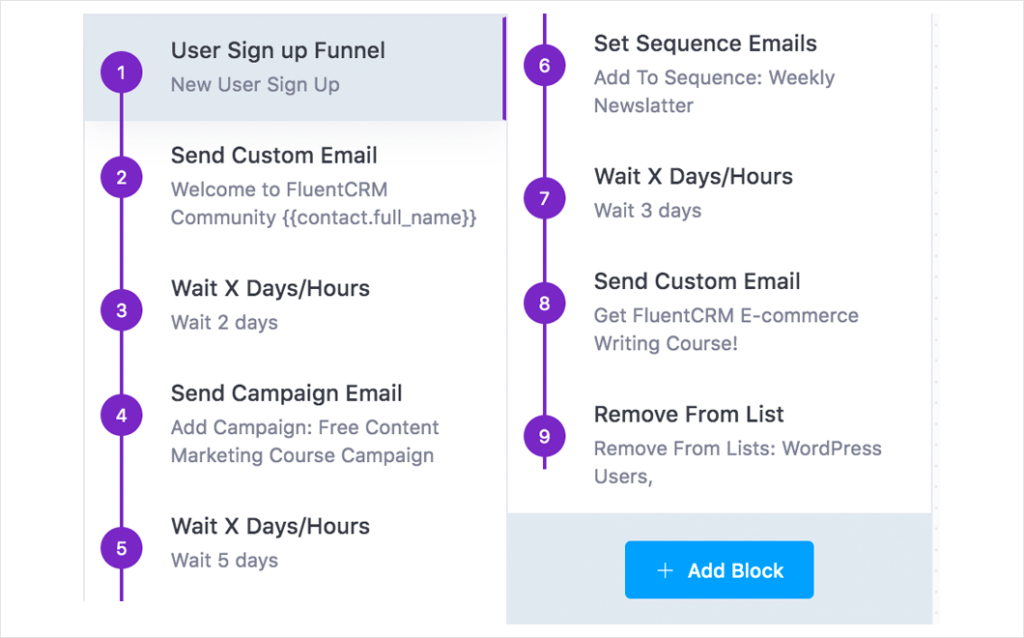 Drip Content
Keeping up with the schedules can be exhausting. But not if you are using FluentCRM. FluentCRM's swift automation lets you email lessons at predefined intervals, and schedule emails based on quiz performance. You can also promote students to the next level after they reach a specific milestone.
Upsell More Courses
Lead generation is great, but upselling is even better. Wouldn't you agree? With FluentCRM, you can analyze a contact's behavior and history and design a funnel to target them better. Keep their troubles and desires in mind and you'll have the perfect funnel to sell more of your courses and lessons and continue your revenue stream.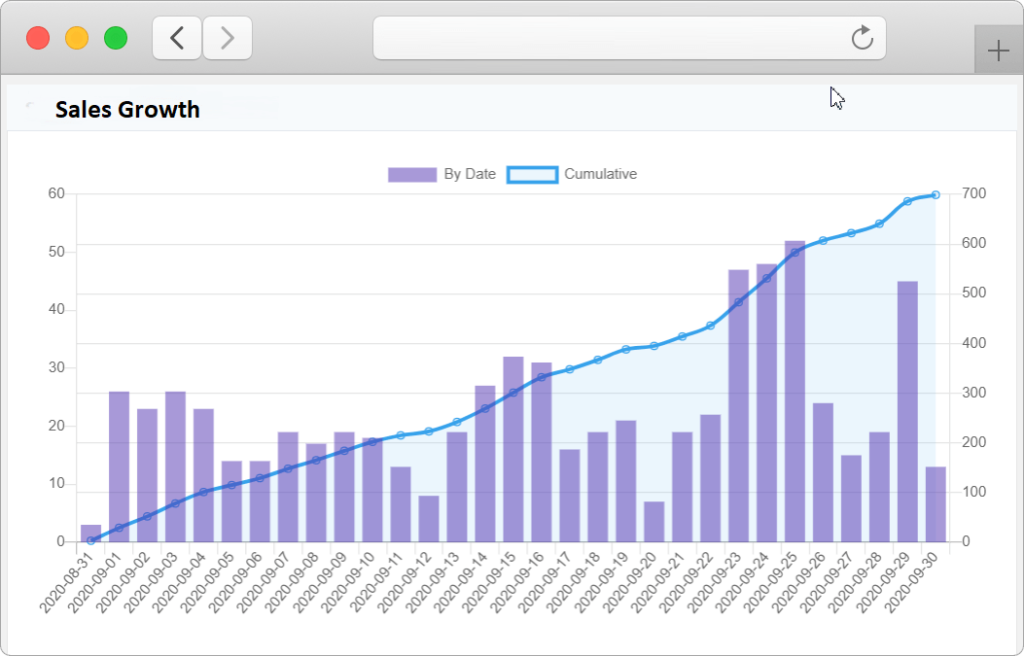 Relax in Autopilot
Your peace of mind is so much more important than the chaos that marketing campaigns can sometimes turn out to be. Use the in-depth reporting to analyze your contacts' behaviors easily and automate funnels and set email sequences. FluentCRM will take care of the rest.
More Details About FluentCRM
Get Your Questions Answered Before You Make The Final Call