Supercharge LifterLMS with FluentCRM
From automated email sequences to suitable triggers to drip contents – FluentCRM provides easy solutions to make your learning website smooth. Integrate your LifterLMS account with FluentCRM and scale revenue.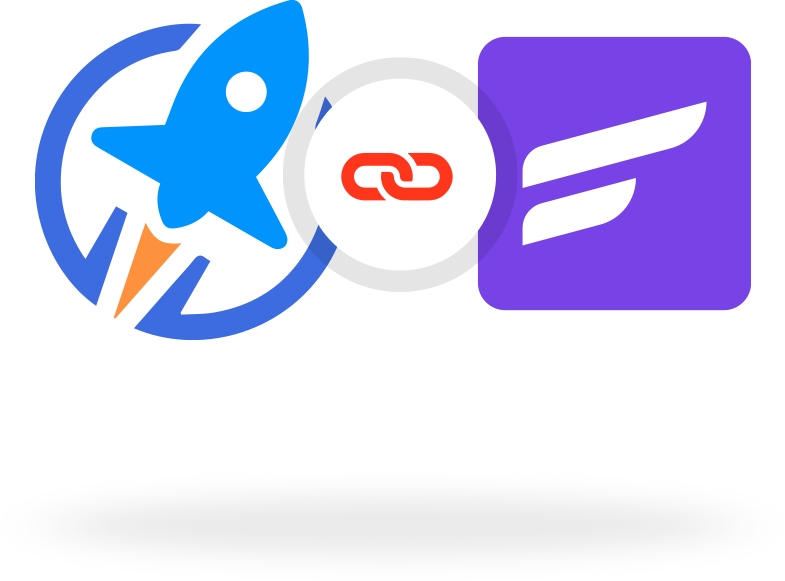 Fasttrack Your Tutorials With Ease
The CRM Your LifterLMS Courses Needed!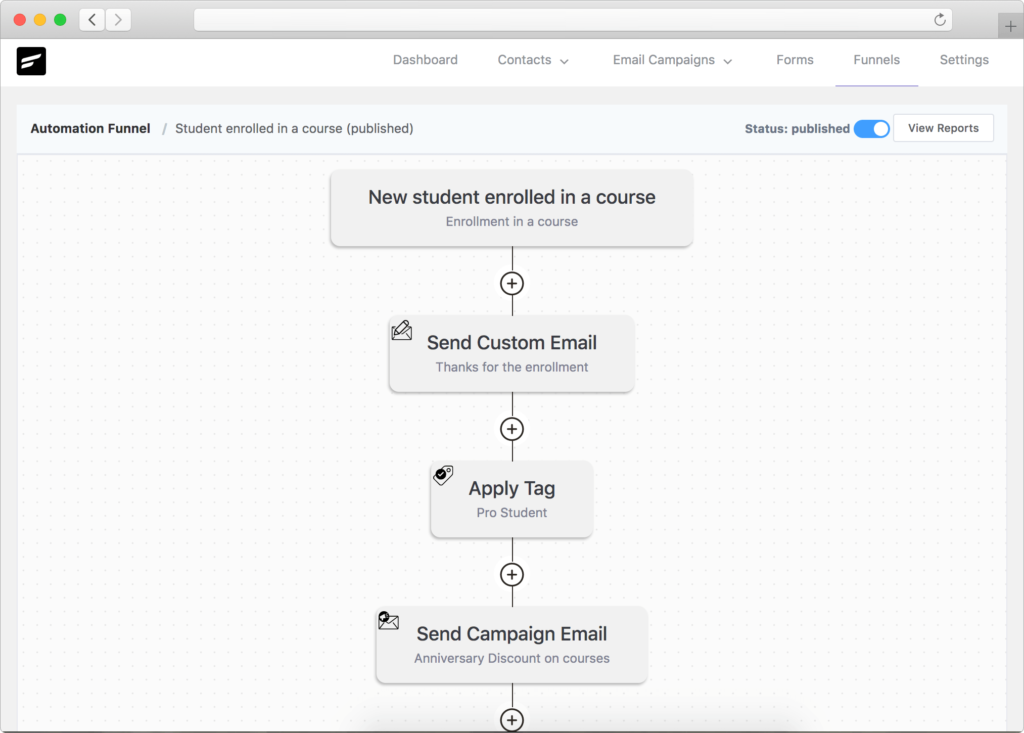 Course Enrollment Trigger
Incorporating a CRM to a Learning Management System (LMS) can be difficult sometimes. But with FluentCRM's Course Enrollment Trigger, schedule emails for your LifterLMS courses and even schedule up-sale emails for the next courses. You can automate your entire marketing campaign for one of the best LMSs simply based on learners' activities.
Lesson Completion Trigger
Track when your students are completing a specific lesson of a course and based on that you can add a tag to that customer or send a marketing email. You can automate the full process with FluentCRM and your marketing campaign will be on auto-pilot.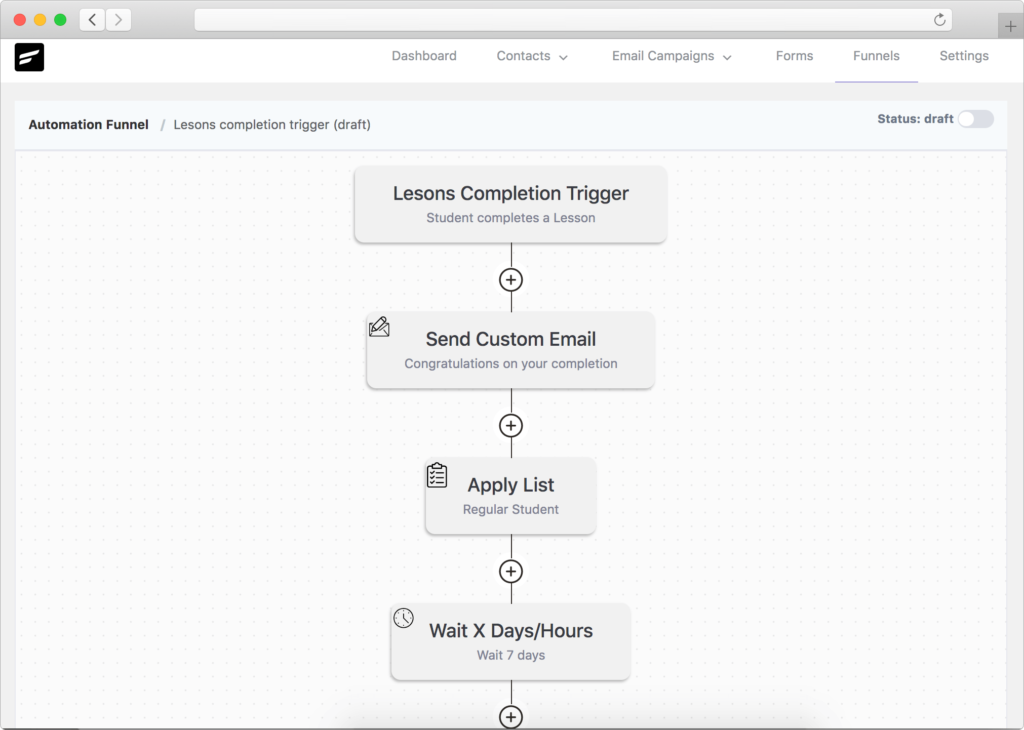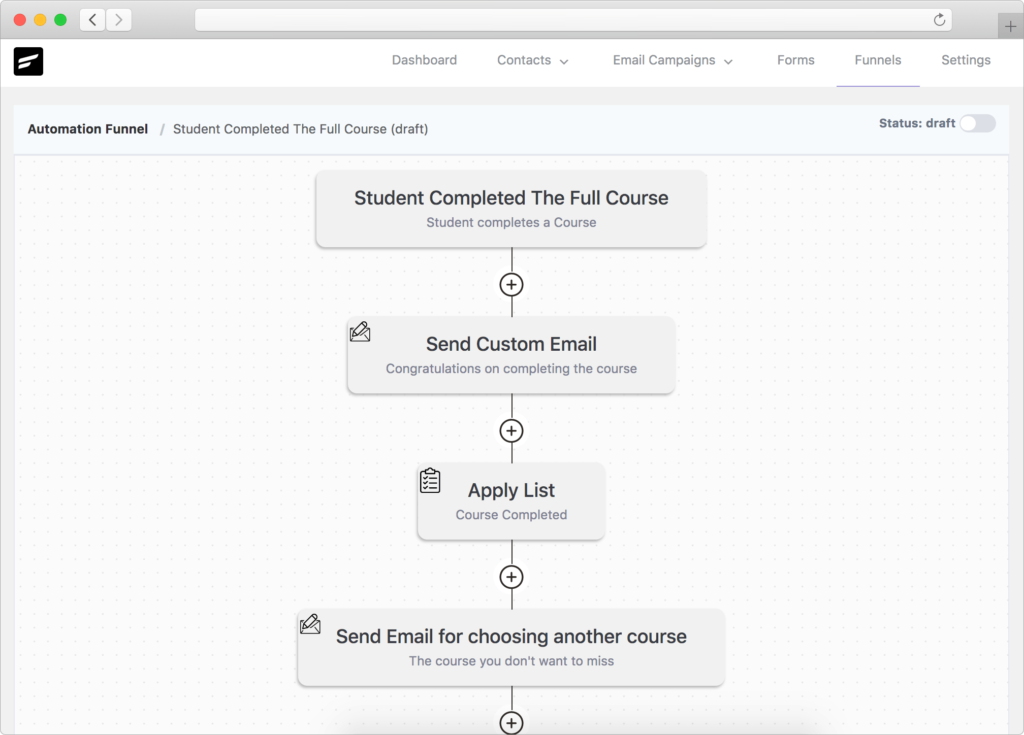 Course Completion Trigger
Choosing the perfect time to praise students can be tricky. With FluentCRM's lesson completion automation funnel, schedule an email asking about the experience. And what's better? Encourage them to enroll in another course! Configure the triggers and actions once and keep using this funnel repeatedly.
Membership Enrollment Trigger
It is vital to stay informed about the leads' membership status so you can send timely emails. With FluentCRM, you can simply run a membership enrollment funnel and relax. Set up your actions once, and let your funnel take care of the rest.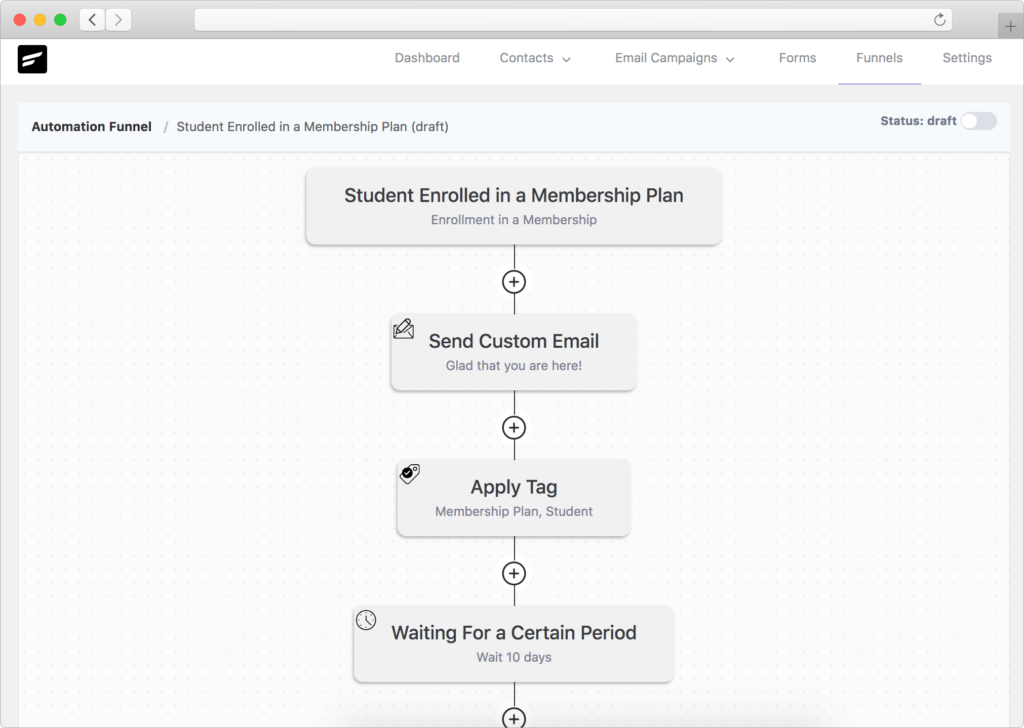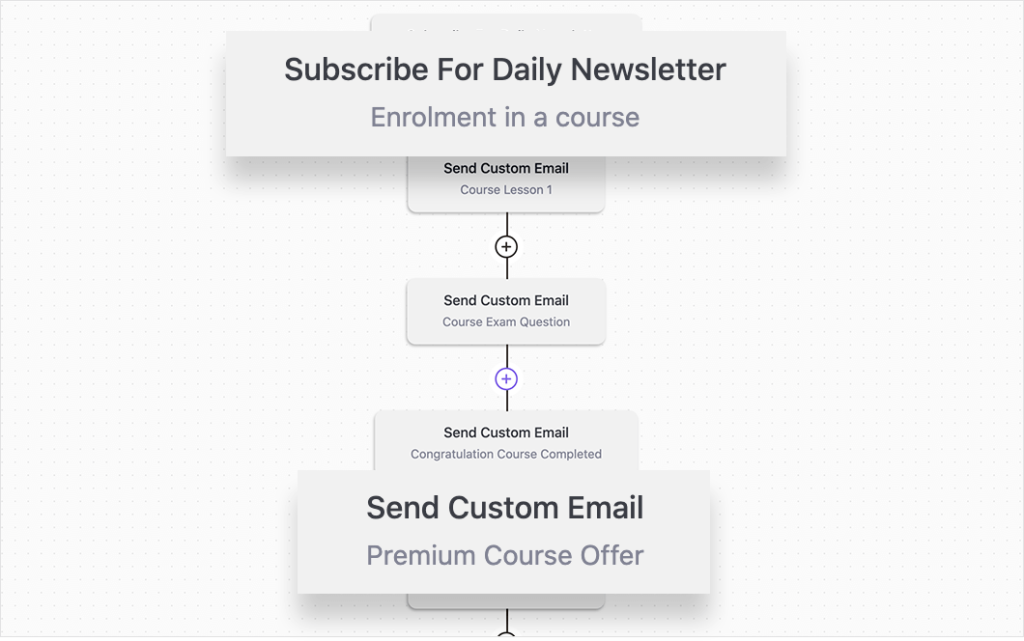 Convert Leads Into Customers
Simply having an organized contacts list is not enough for conversion. FluentCRM takes your leads and provides a 360° contact view of each individual, allowing you to spot all the key points. You can then design a customized marketing campaign based on solid data for your target audience to sell courses, memberships, and training packages.
Drip Content
Integrate LifterLMS with FluentCRM and keep up with students of all paces. You can email lessons at regular intervals or you can schedule emails based on their quiz performances. Students will go to the next level only after they have crossed a certain mark if you set that condition.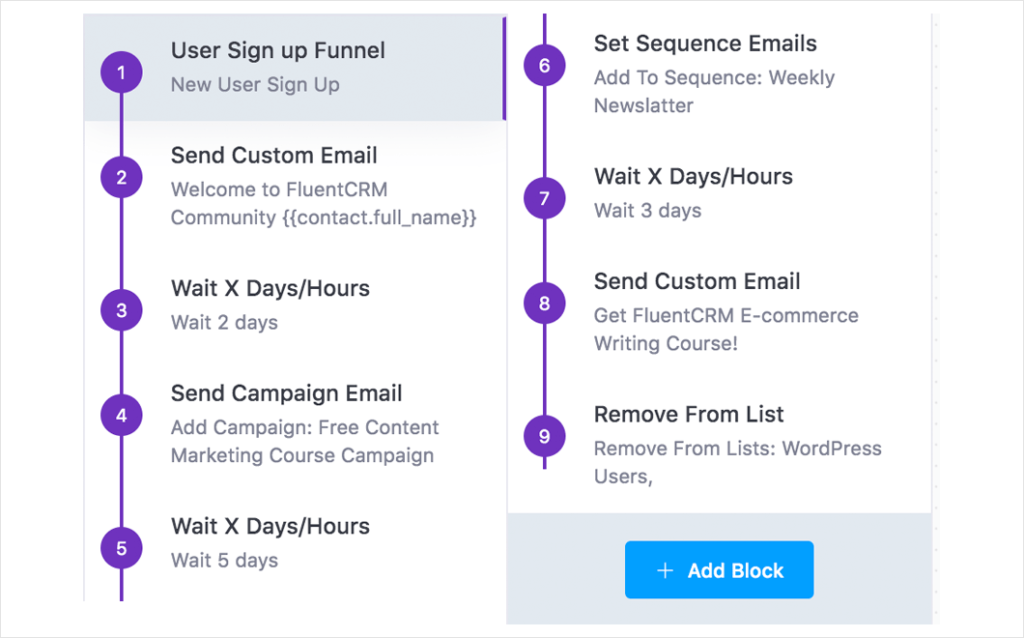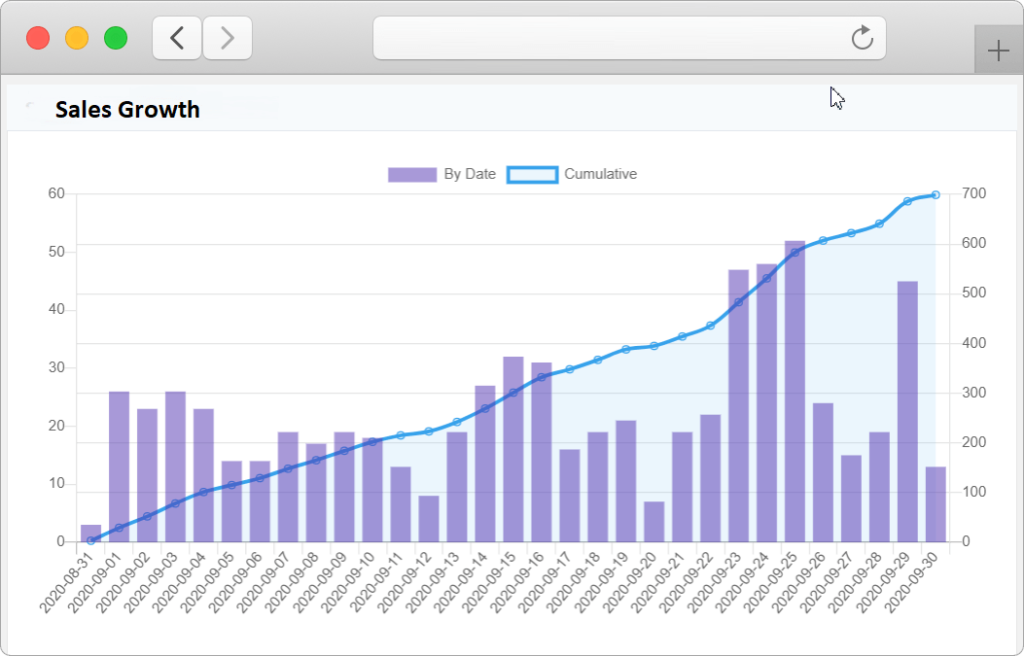 Scale Your Revenues
You converted a lead into a customer, but is that the best you can do? With FluentCRM, know your contacts' behavior and history. Analyze their queries and utilize that data to make smart upsells and continue recurring revenue.
Know What To Offer
When you know your customers well, you will know what offers to make. Analyze your contacts' journey at every step and guide your learning community swiftly through your funnel with FluentCRM.
30+ Integrations. Not Paid Add-ons!
FluentCRM automatically integrates with popular e-commerce, lead generation, membership, and LMS plugins without any add-ons. Connect your tools now and unlock unlimited automation possibilities!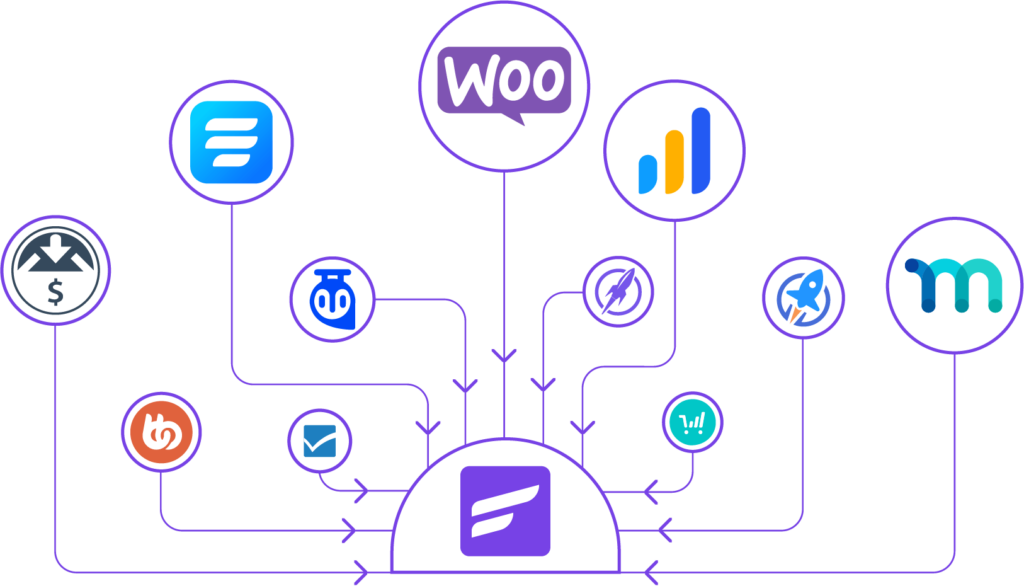 More Details About FluentCRM
Get Your Questions Answered Before You Make The Final Call