BuddyBoss Integration | FluentCRM
Turn your online community members into your email subscribers and start email marketing automation for your online community with FluentCRM's BuddyBoss integration. Get started now!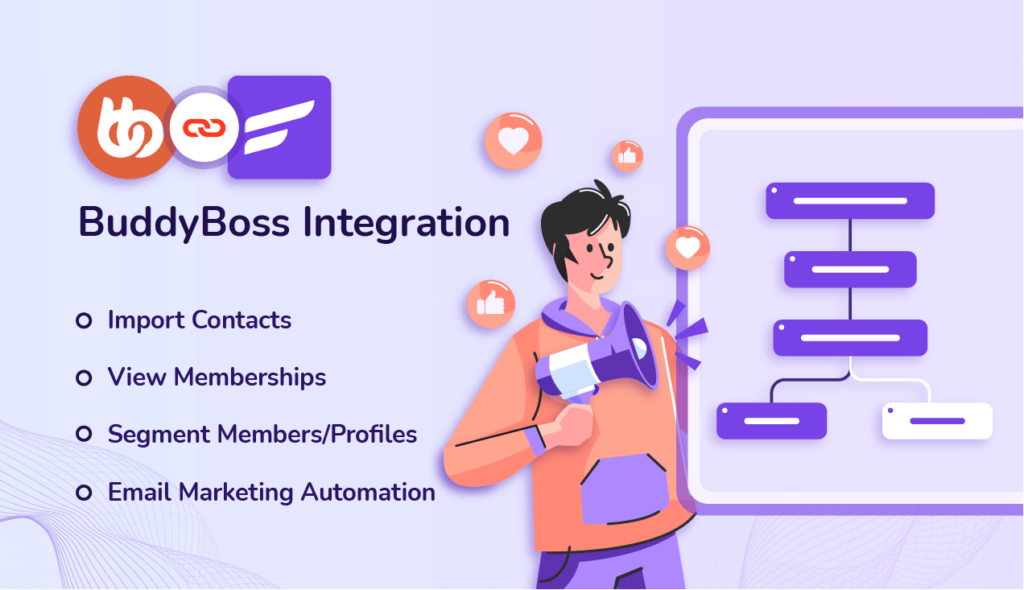 Email Marketing for Your Online Community
View, segment, and start email marketing for your BuddyBoss powered online community!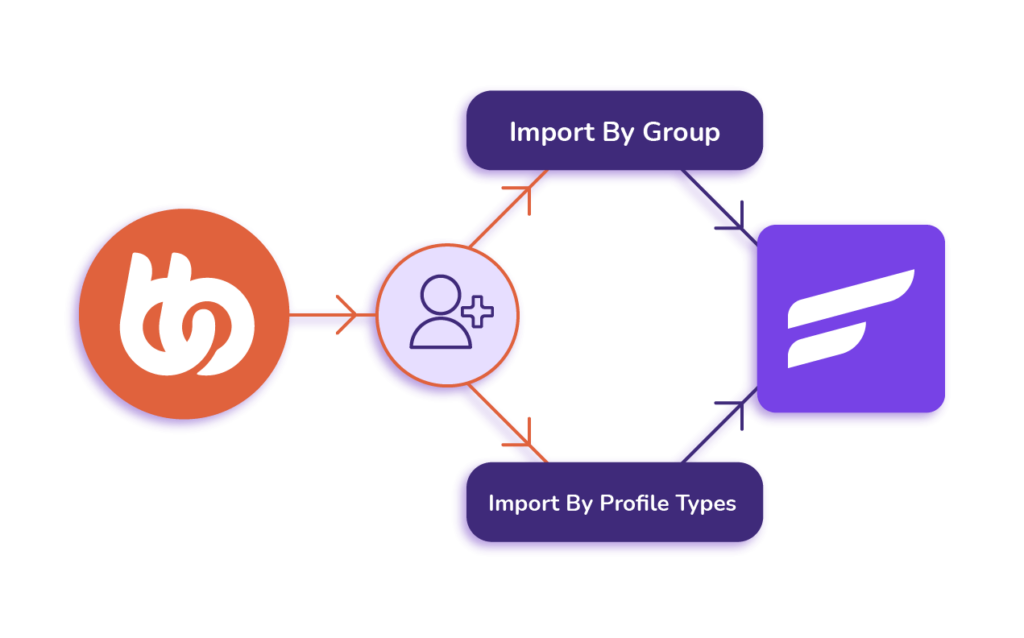 Import BuddyBoss Members
Bring all your online community members into your email marketing platform easily. Our seamless contact import feature makes it a matter of a few clicks!
BuddyBoss Contact Overview
Take a closer look into your community member's profile on FluentCRM's contact data platform. Know which BuddyBoss group your contact is in, along with all other details!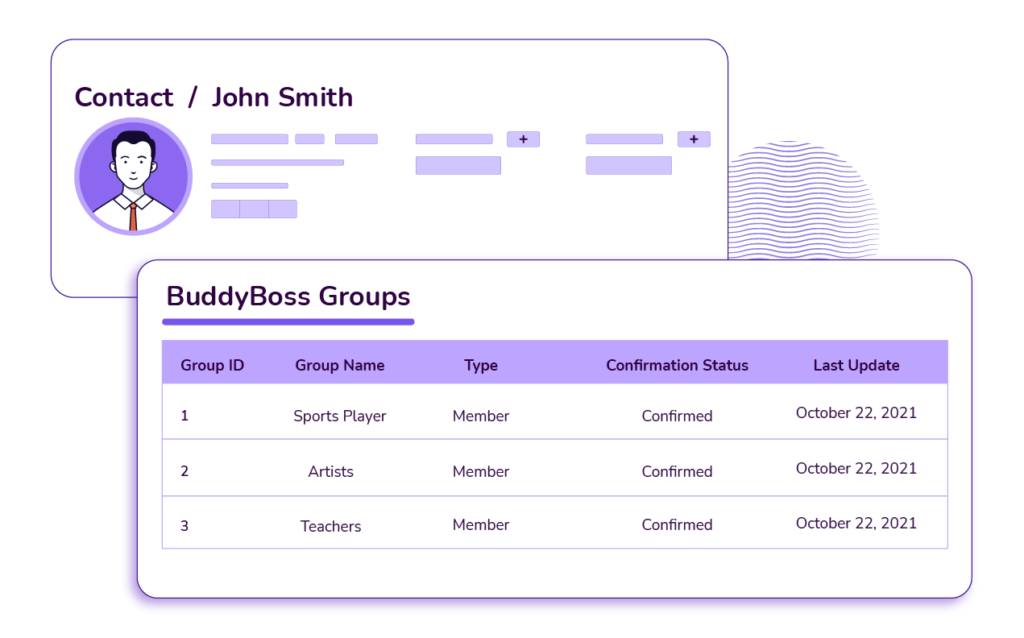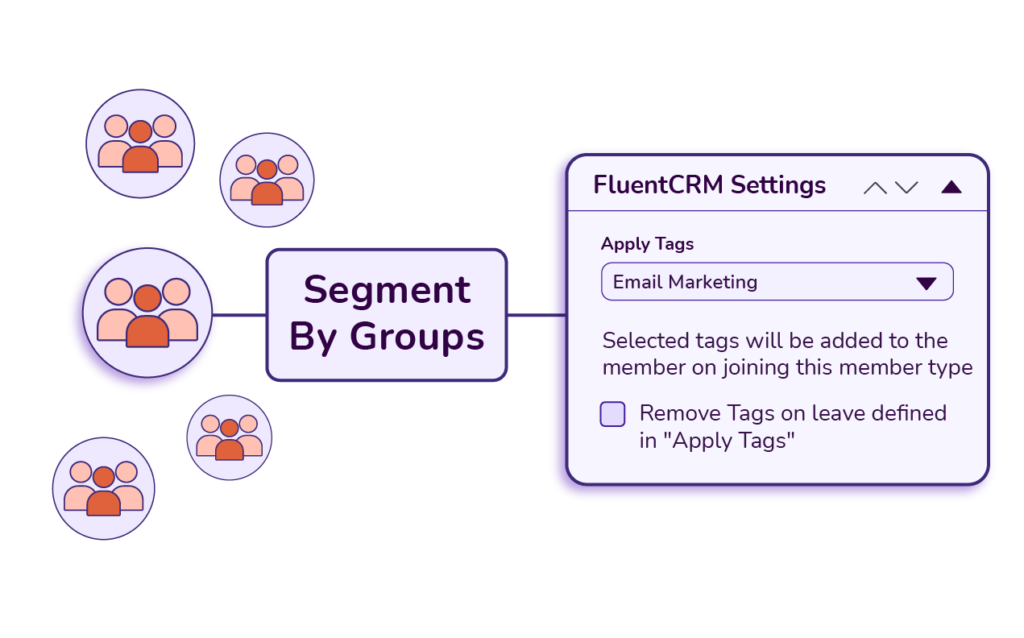 Segment by Groups
Turn your BuddyBoss group members into email subscribers and segment them with tags. Our built-in tagging system makes it a breeze!
Segment by Profile Types
Got multiple profile types in your online community? We also have built-in tagging for segmenting your members by their unique profile types!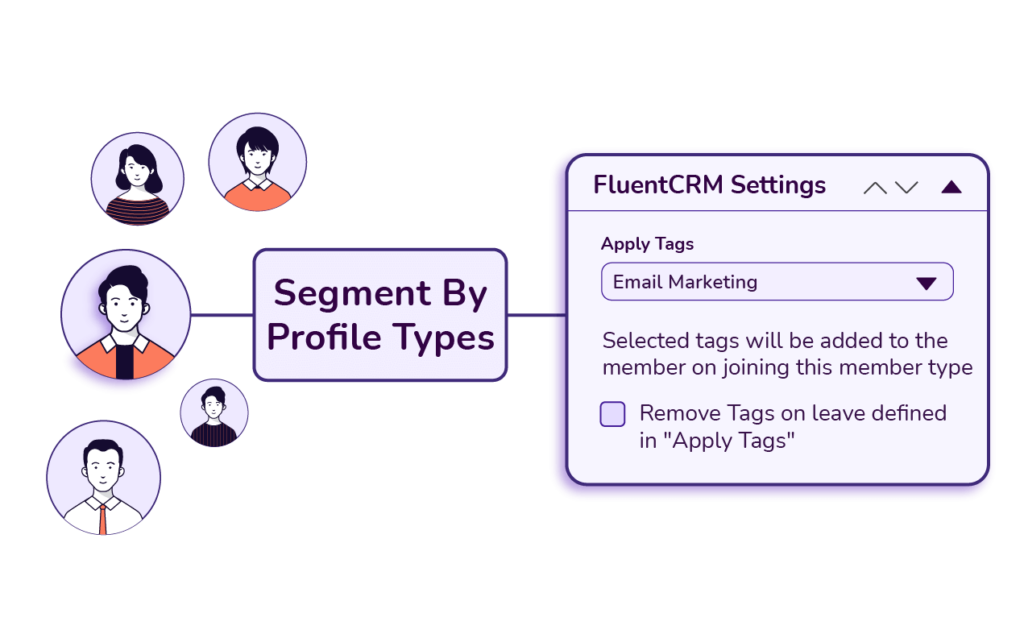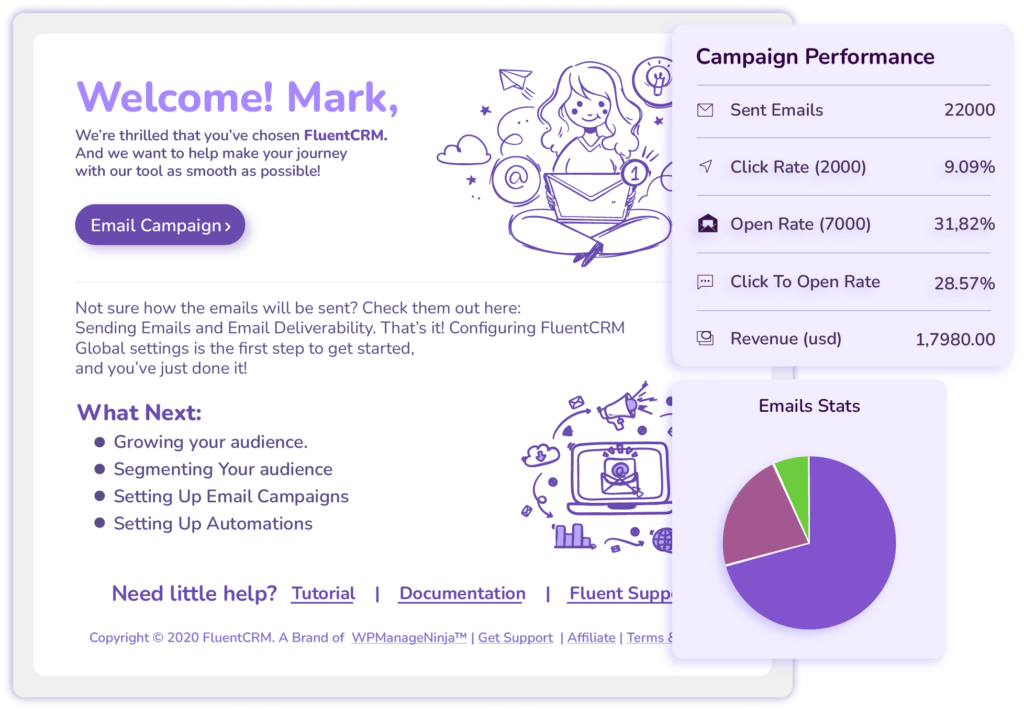 Manage Email Campaigns
With your online community members segmented into the right email lists, sending targeted email broadcasts is as easy as hitting the NEXT button a few times!
Onboard, Nurture, Engage.
Onboard, nurture, and engage with your online community members. Reach out to the right people, at the right time with automated email sequences!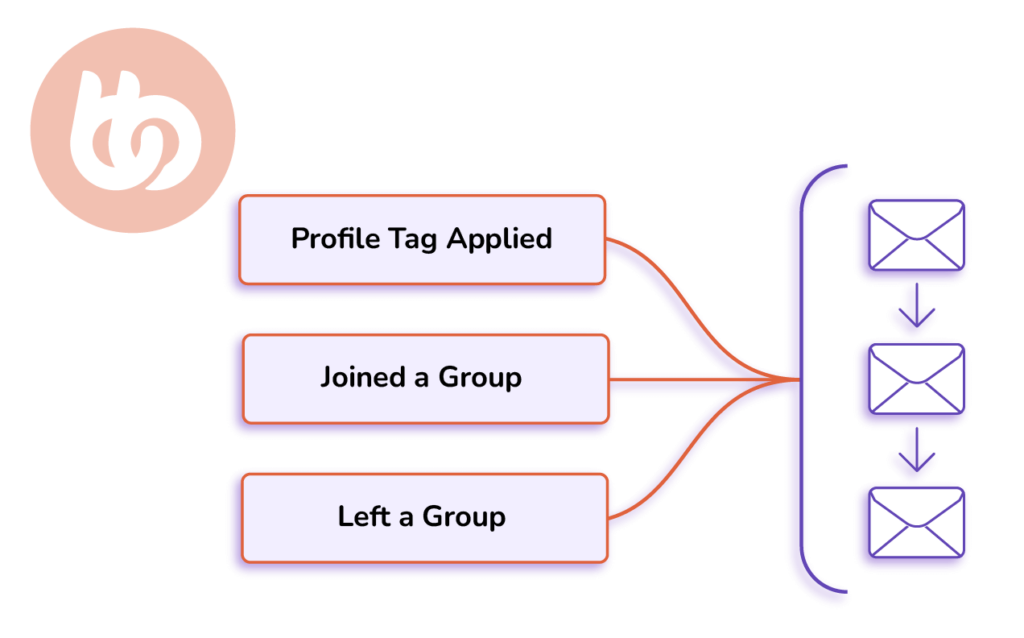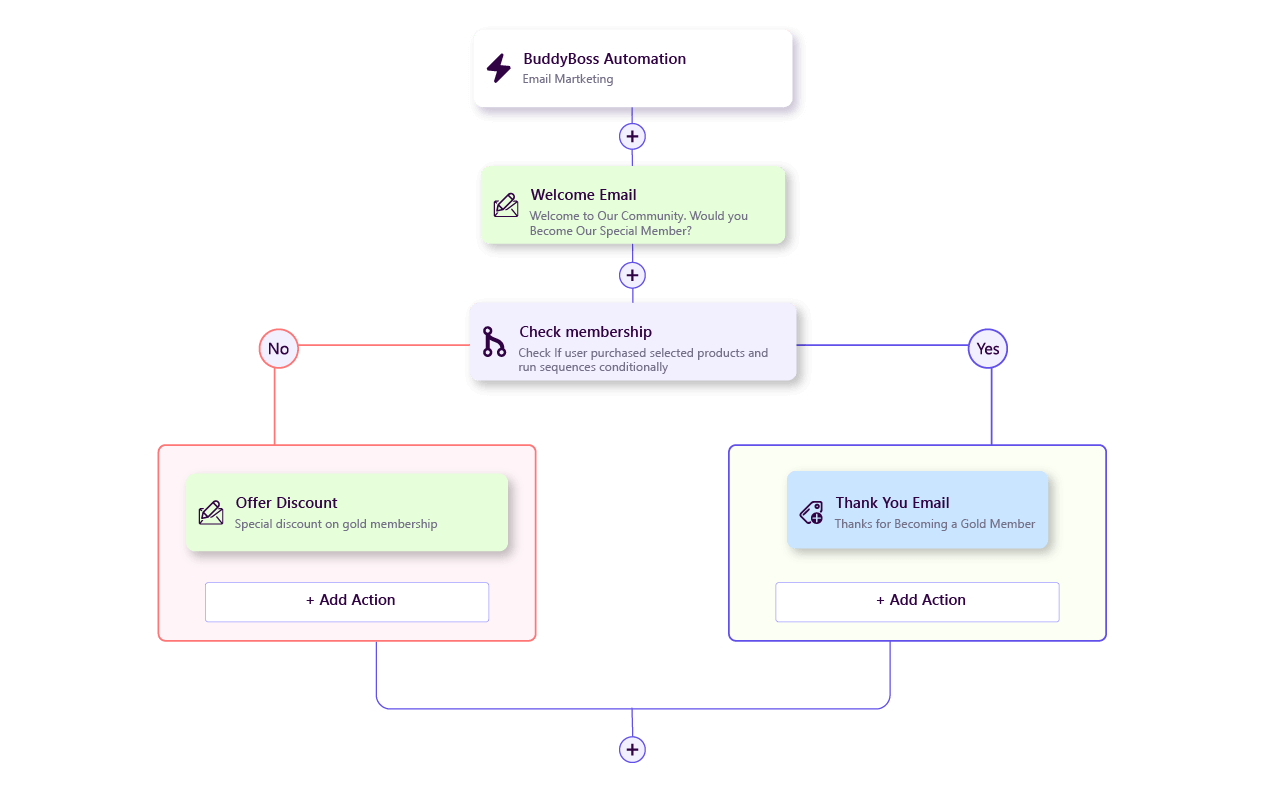 Set Email Marketing on Autopilot
Track community members, set up personalization, and keep them in the loop. Set your community communication on autopilot with email marketing automation!
Keep Your Online Community on the Loop
Give your BuddyBoss-powered online community the level of personalization they deserve and keep them engaged. You're only one step away from turning your community members into brand advocates!
30+ Integrations. Not Paid Add-ons!
FluentCRM automatically integrates with popular e-commerce, lead generation, membership, and LMS plugins without any add-ons. Connect your tools now and unlock unlimited automation possibilities!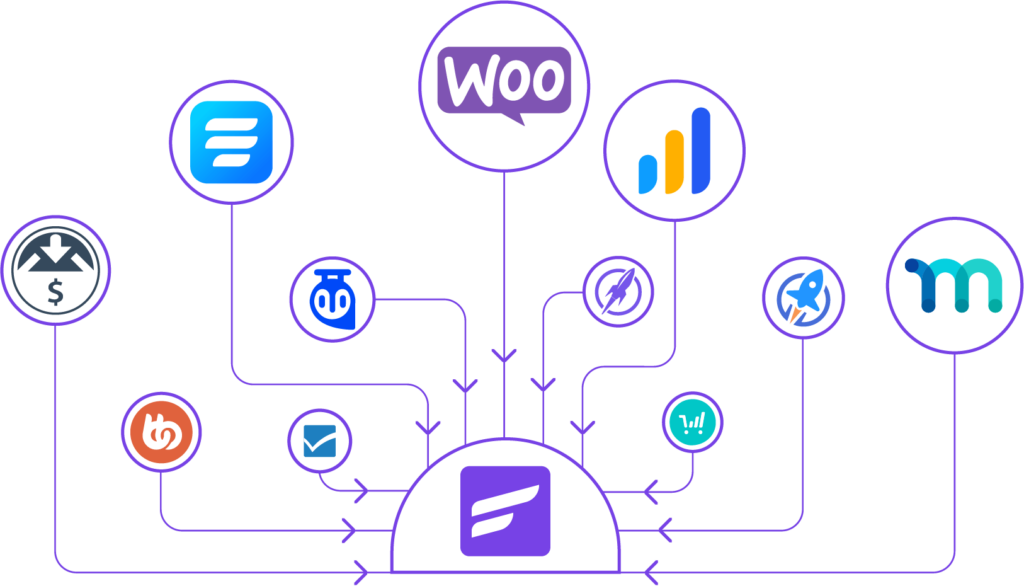 Say goodbye to monthly payments
FluentCRM doesn't just come with the best features, its pricing is also hard to pass on.
Single Site License
$129/yr
$103/yr
5 Site License
POPULAR
$249/yr
$199/yr
50 Site License
$499/yr
$399/yr
More Details About FluentCRM
Get Your Questions Answered Before You Make The Final Call