WooCommerce Marketing Automation
Centralize WooCommerce data inside your WordPress dashboard and start reaching out to your customers with what they need. Convert leads, increase upsells and turn customers into brand advocates with powerful marketing automation!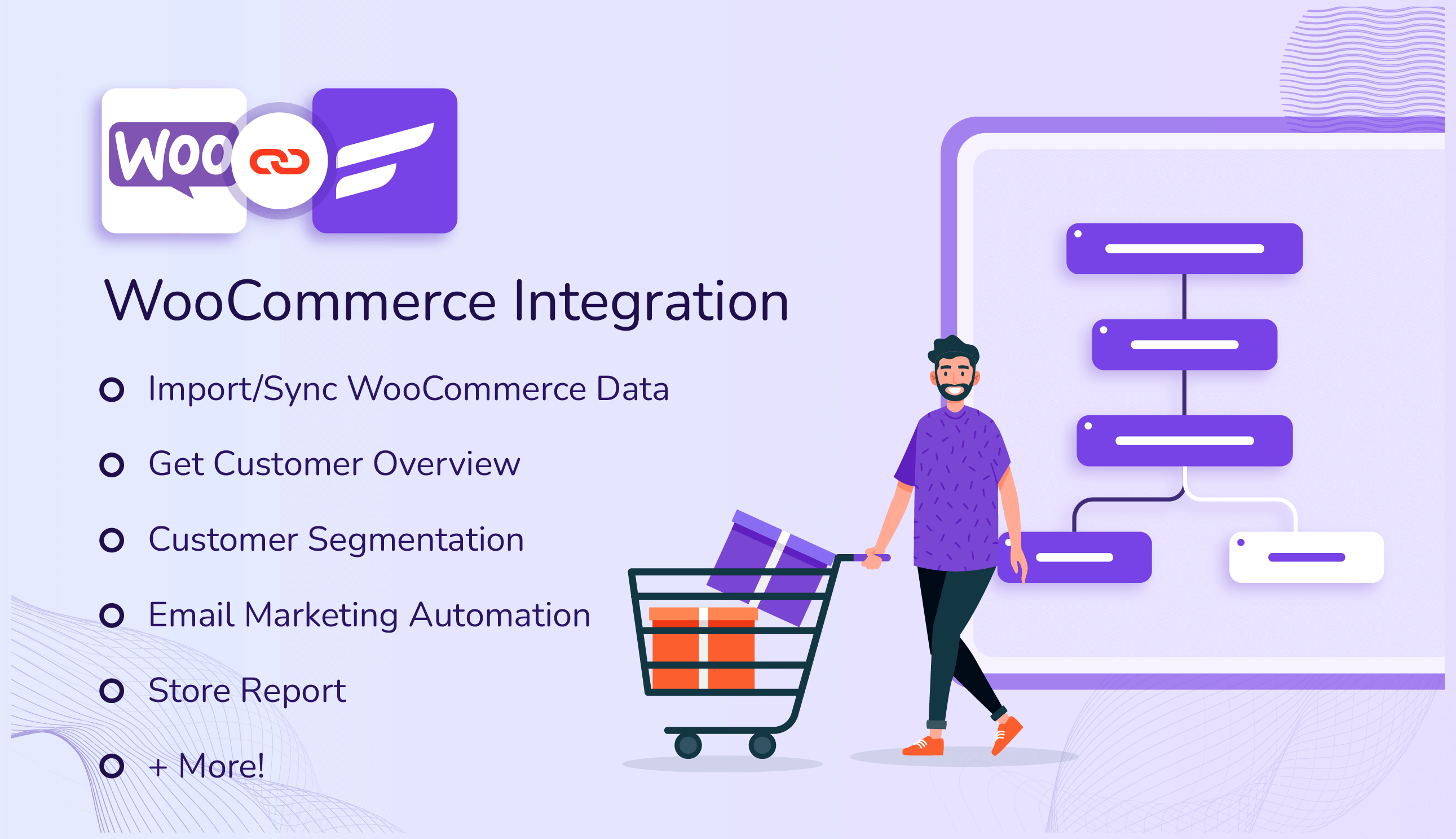 Marketing Automation for WooCommerce
Convert more leads, shape customer journeys, sell more!

Synchronize WooCommerce Data
Tired of mapping your contact fields and data just to have them available on your CRM? The hassle stops right now!
Connect your WooCommerce store with FluentCRM in one click. Get started right away!
Get Customer Overview
Need an insight into a specific customer? Get it at a glance with our 360° Contact Overview.
View customer summary, purchase history, and more in one place and meet the person behind the email address!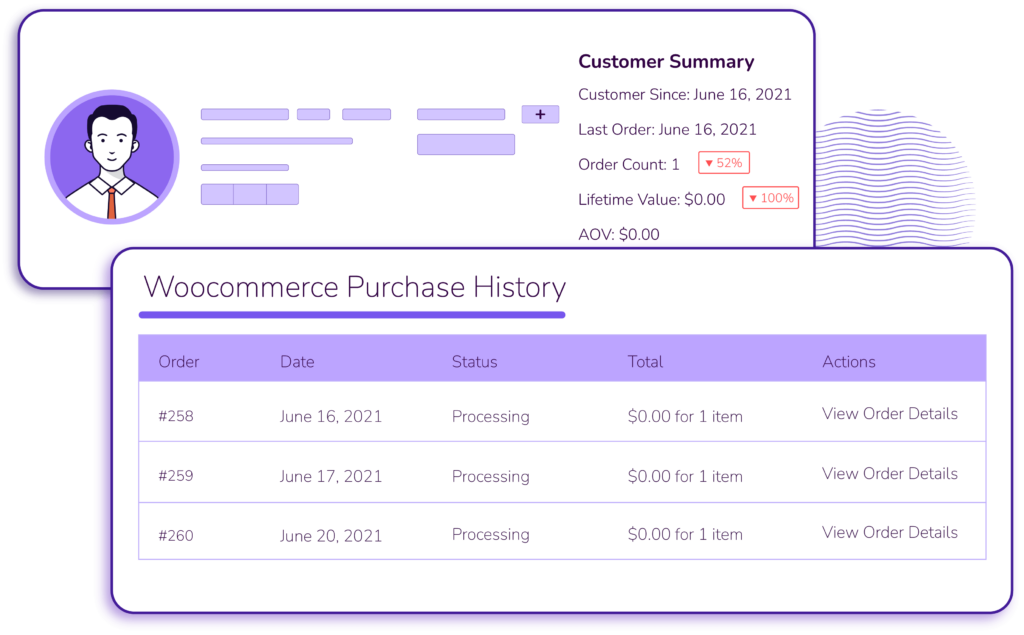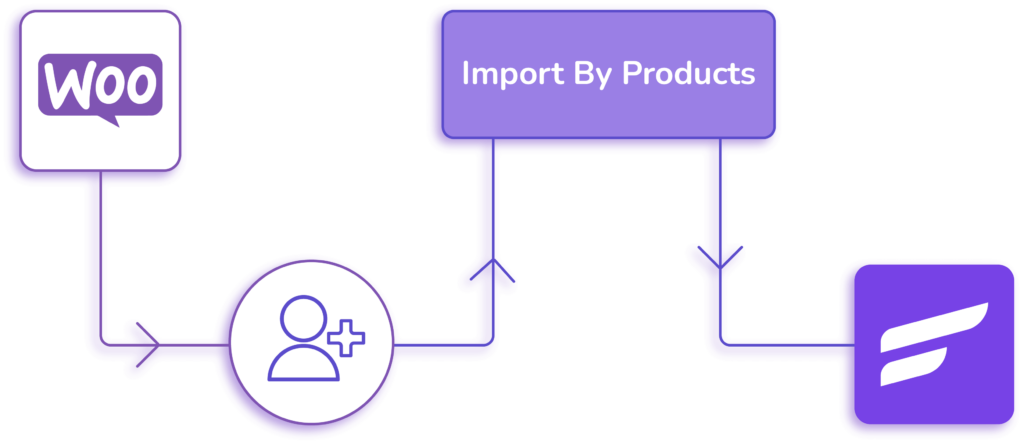 Import Customers by Product
When you want to reach out with personalized emails, simply importing all customers from WooCommerce won't do!
Import your customers by specific product purchases and start with a well-sorted email list!
Easily Centralize Customer Data
Easily Segment Customers
Segmented campaigns produce higher engagement and generate better revenue. So why just segment by product purchases?
Categorize your email list by orders, refunds, and more with our smart contact segmentation features. Deliver personalization, improve conversion!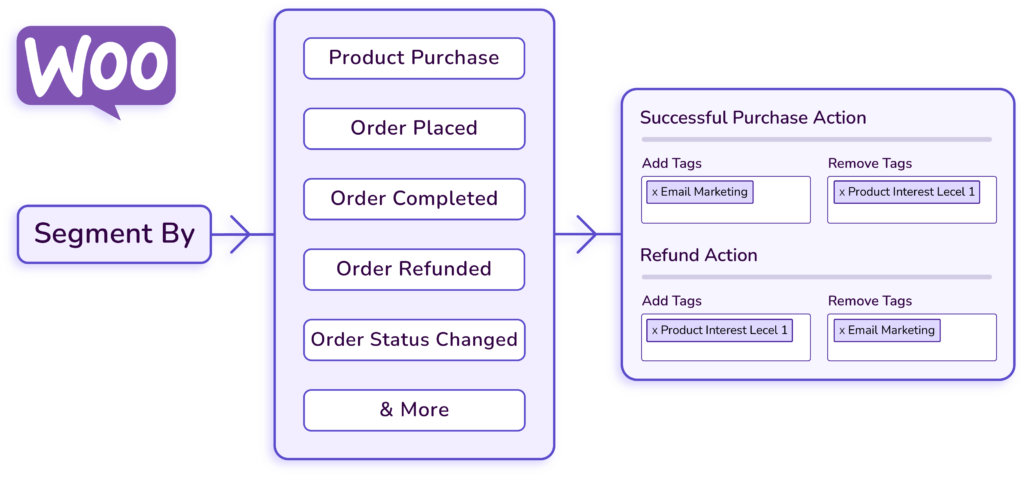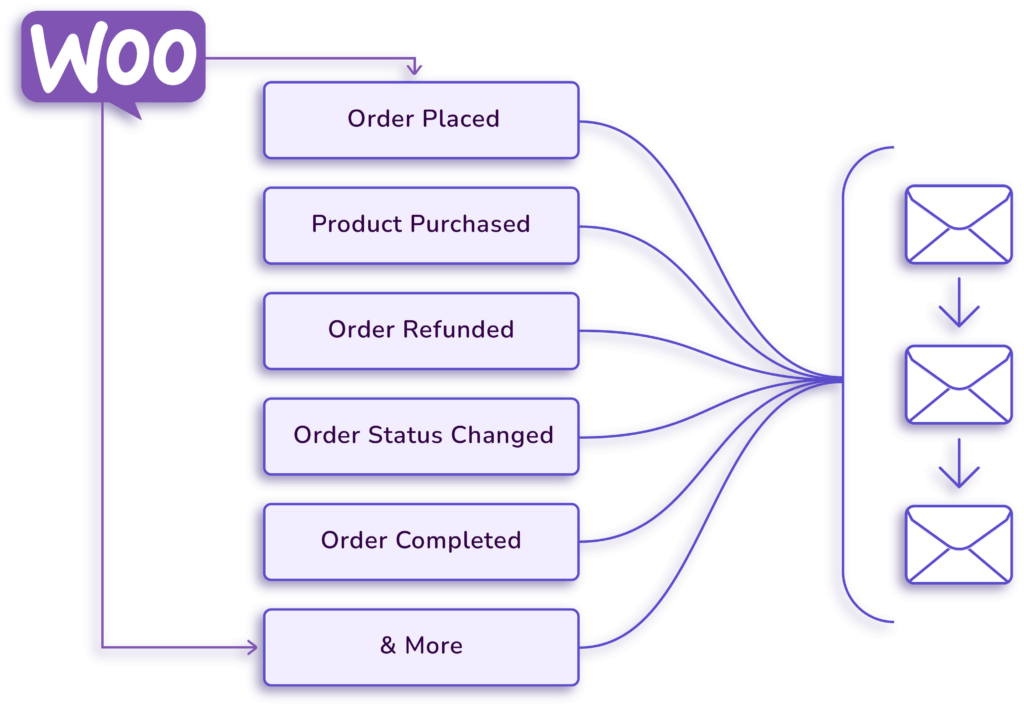 Onboard and Nurture Customers
Don't let your leads and customers slip away after they make a purchase.
Onboard and nurture your customers with triggered email sequences. Keep them in the loop, turn them into brand advocates!
Automate Customer Journeys
Setting up a lot of Tags just to capture user events? Skip the hassle with our built-in WooCommerce automation triggers!
Capture user events with our built-in WooCommerce triggers and start shaping customer journeys with automation funnels.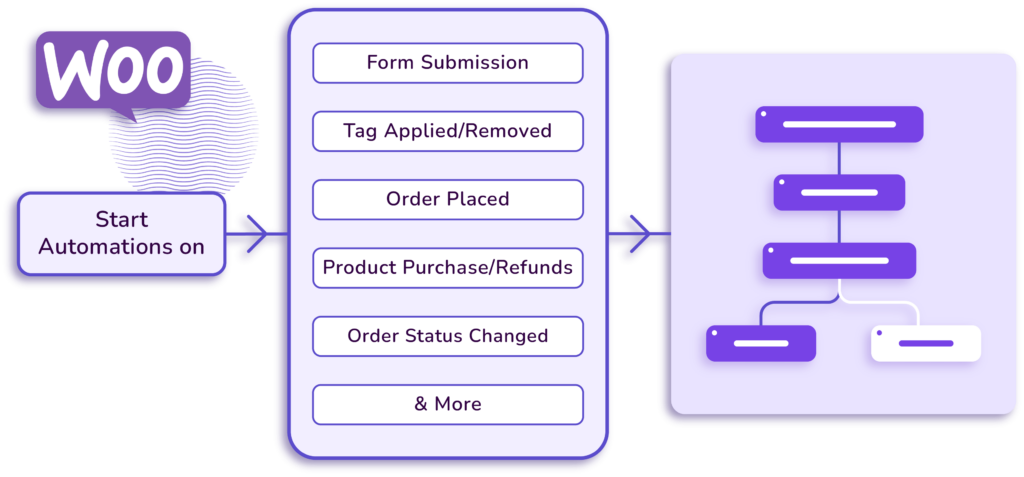 Automate Your WooCommerce Store!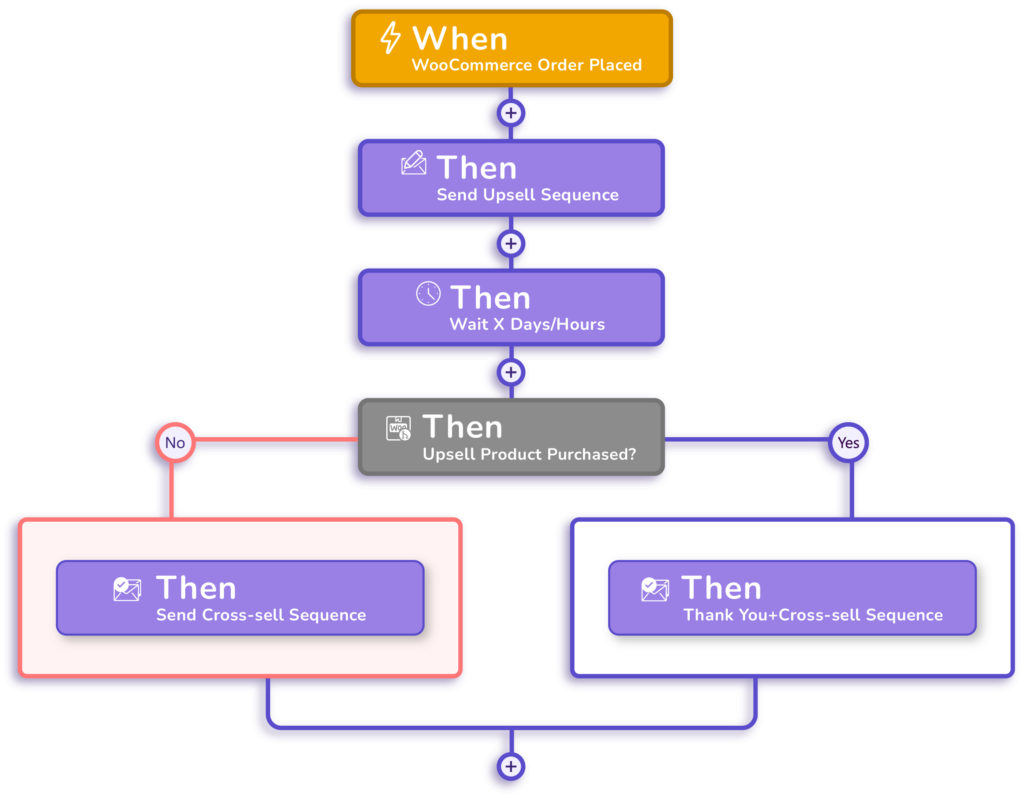 Sell Products on Autopilot
Capture leads, gather customer information, and send the right email at the right time.
Shape customer journey with our powerful email marketing automation features and turn your customers into raving fans!
WooCommerce Store Report
Having a hard time understanding business performance? FluentCRM brings all your WooCommerce sales data in one place
Easily track or compare how your business is doing, analyze your business, and make data-backed decisions!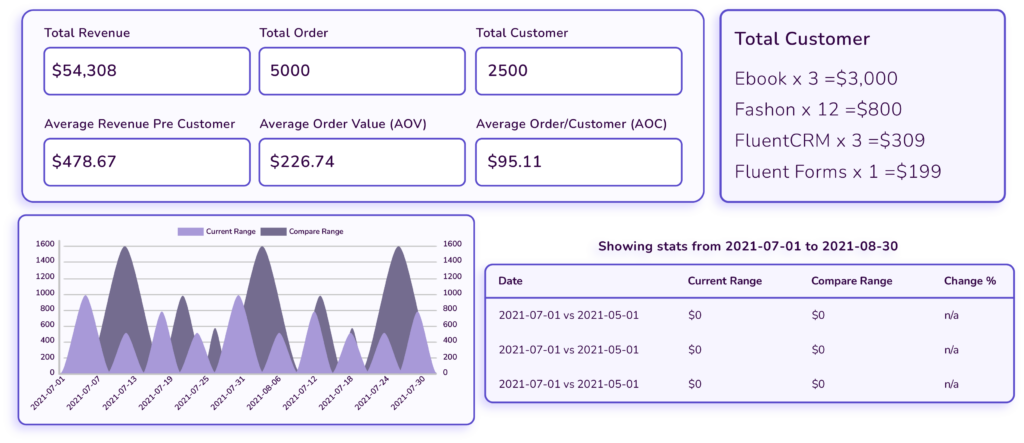 Connect, Communicate, Sell, Repeat!
Get started easily and start communicating with your leads and customers via automated, personalized emails. Reach out with what they need and boost your revenue. Start growing your business with the most powerful marketing automation tool for WordPress!
30+ Integrations. Not Paid Add-ons!
FluentCRM automatically integrates with popular e-commerce, lead generation, membership, and LMS plugins without any add-ons. Connect your tools now and unlock unlimited automation possibilities!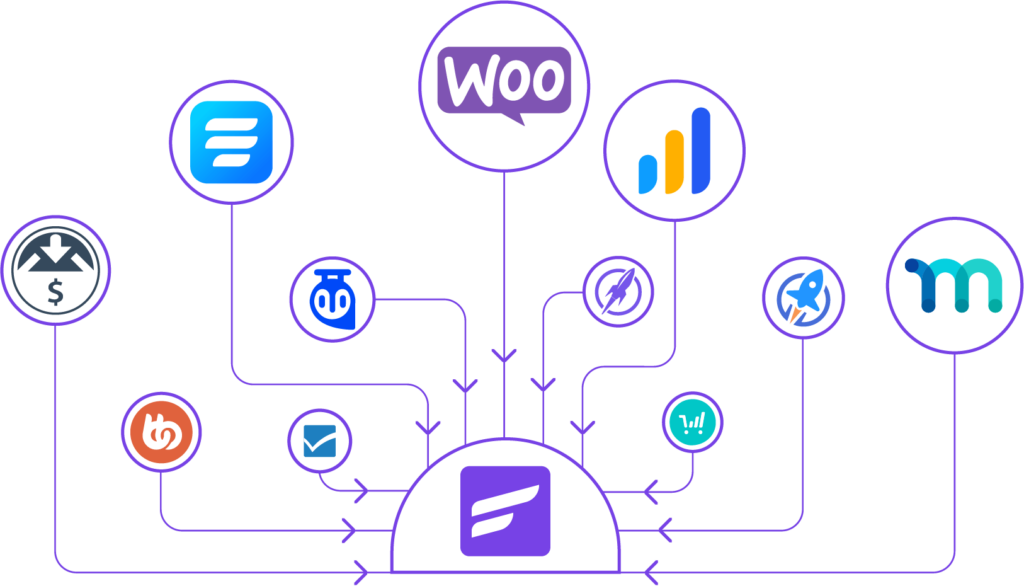 Say goodbye to monthly payments
FluentCRM doesn't just come with the best features, its pricing is also hard to pass on.
Single Site License
$129/yr
$103/yr
5 Site License
POPULAR
$249/yr
$199/yr
50 Site License
$499/yr
$399/yr
More Details About FluentCRM
Get Your Questions Answered Before You Make The Final Call