CRM Reports and Analytics
CRM reports and analytics are crucial to implementing an effective marketing campaign. FluentCRM presents neat analytics of your every campaign, funnels, sequences, and user activities. After all, data complements the best marketing campaigns most!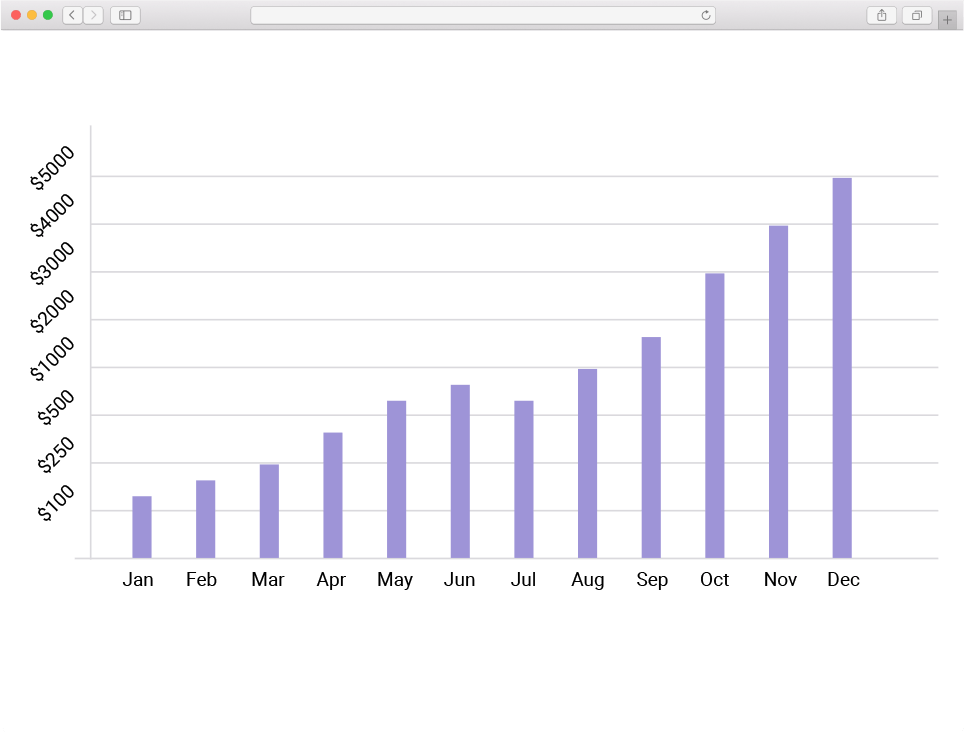 Robust CRM Analytics & Reports
Every Data And Statistics You'd Need To Make Informed Decisions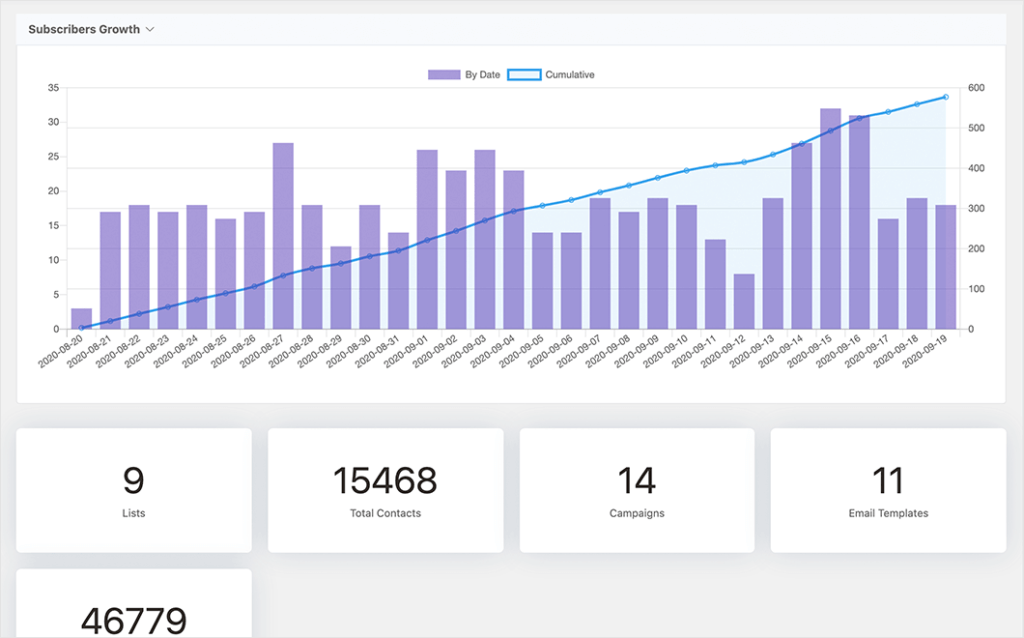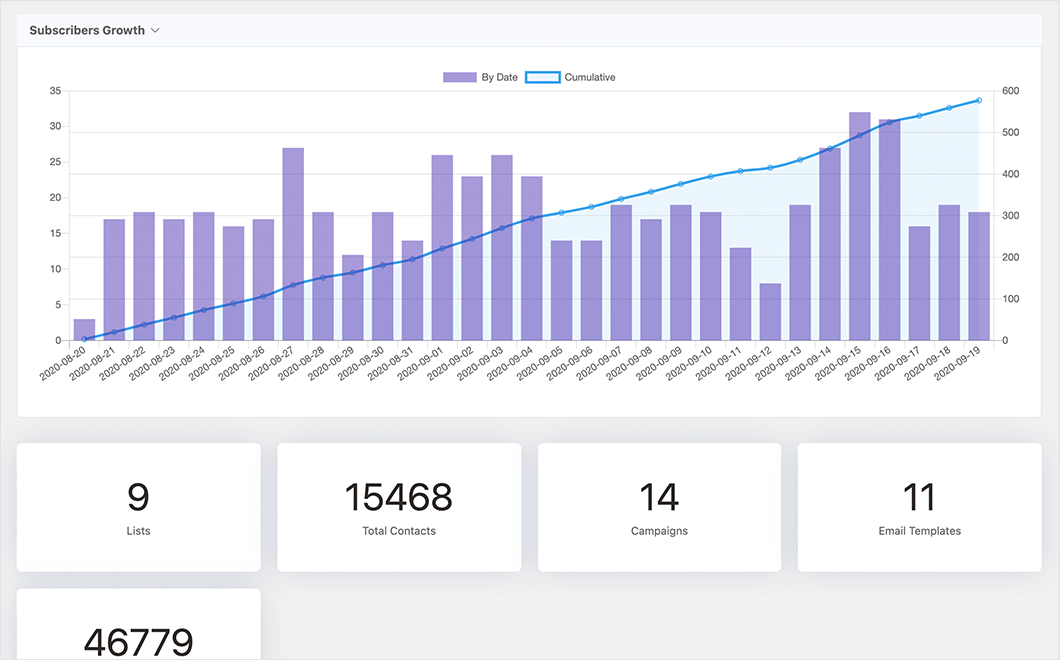 CRM Reports
A clean CRM report is a matchless treasure. Take your business to new heights with FluentCRM's centralized reports shown in numbers and graphs! You can get an overview of your subscriber growth, campaigns, email stats, and analyze their performances within specific timeframes. Data-driven marketing is your piece of cake with FluentCRM!
Campaign Analytics
Keeping track of all email campaigns can become overwhelming. But not when you have FluentCRM's campaign analytics! Monitor every email campaign and get the exact numbers for sent, opened, clicked, bounced, or unsubscribed emails. Assess your marketing campaign and make adjustments to maximize your marketing potentials with FluentCRM!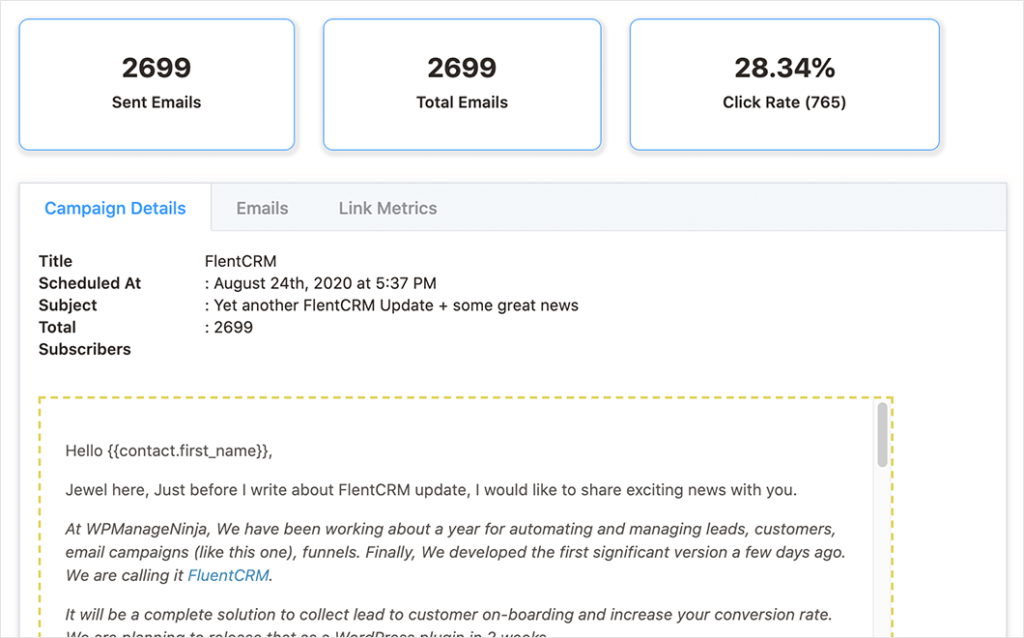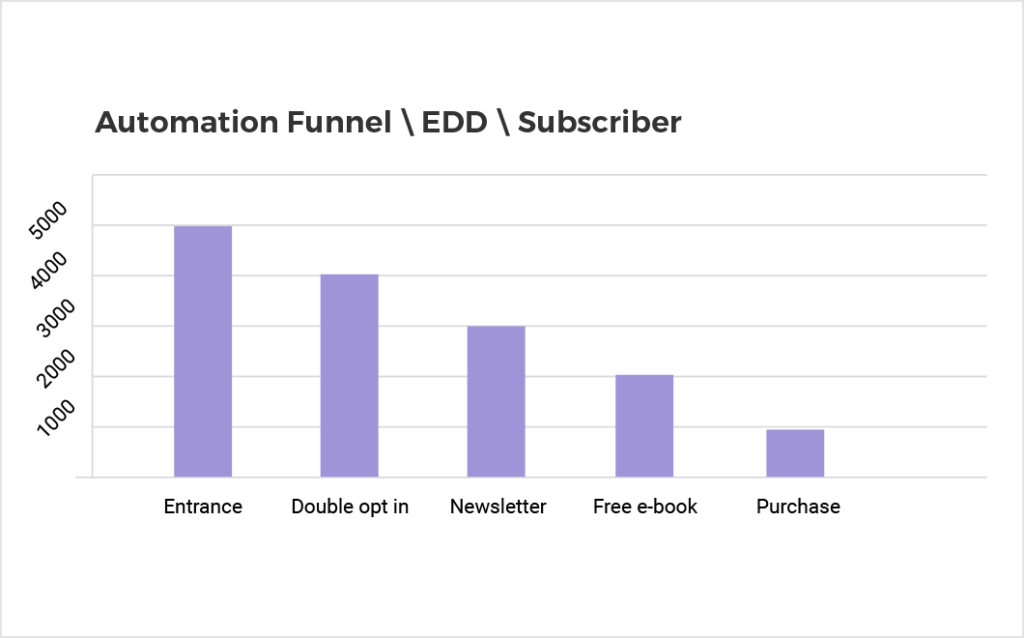 Funnel Performance Analysis
You can deploy funnels that trigger at specific stages of your user's journey with using most CRM software. But without funnel analysis, you won't know when you're losing users or getting clicks! With FluentCRM, you can track funnel performance at every stage and get funnel performance reports for individual users to increase user retention and maximize conversion!
A/B Testing Subject Lines
A subject line can impact email open rates significantly. WIth A/B testing, FluentCRM lets you run experiments with your subject lines. Simply enable A/B testing and use multiple subject lines on your experiment campaign. Once you've done that, you can analyze your email open rates or click rates to find your campaign's perfect subject line!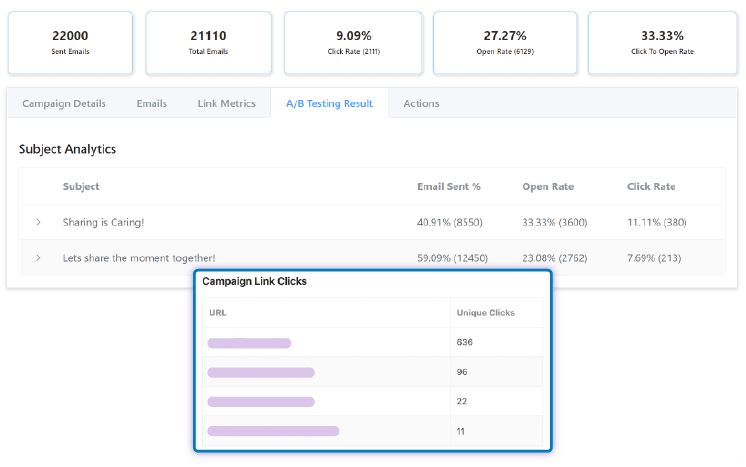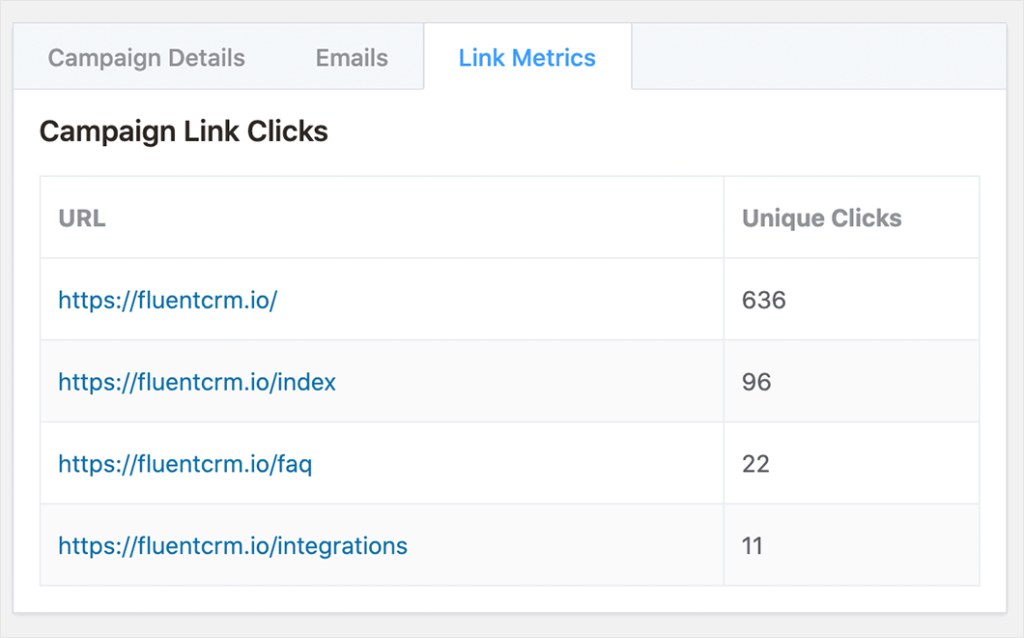 CTR Performance Analysis
Merely setting up email campaigns with links to your website leaves you in darkness. You're already getting to know who opened and who didn't with FluentCRM. So why not measure link clicks? FluentCRM lets you enable UTM parameters from Google Analytics. Get priceless link metrics and analyze your click-through rates to perfection!
Individual User Activity Monitoring
Does that ever happen to you that you have a massive database of leads but don't get enough email opens or clicks? If yes, you might need FluentCRM's user activity statistics. FluentCRM records user activities so that you can check your active/inactive leads. This also allows you to categorize leads according to their activity via dynamic segments!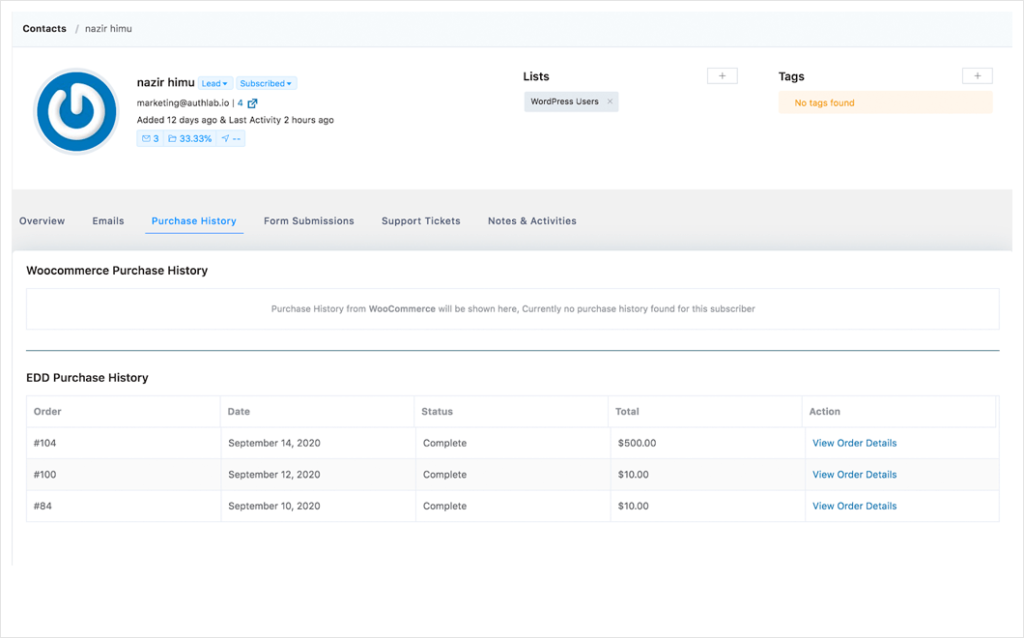 Don't Rely On Hunches, Let The Data Talk
With all the statistics you need to make your business decisions in one place, it will be easier for you to make informed decisions based on actual numbers, and not "gut feelings."
30+ Integrations. Not Paid Add-ons!
FluentCRM automatically integrates with popular e-commerce, lead generation, membership, and LMS plugins without any add-ons. Connect your tools now and unlock unlimited automation possibilities!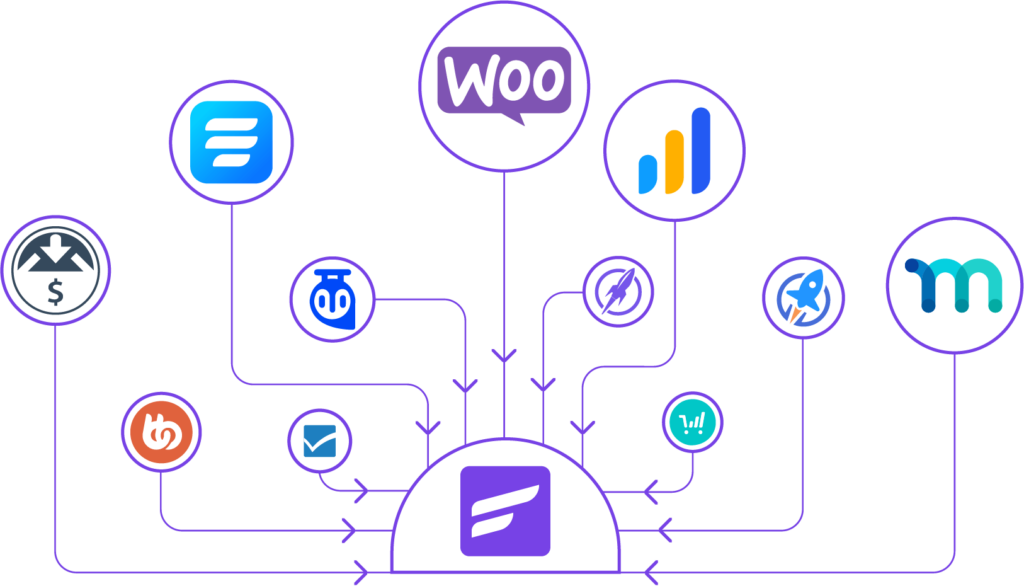 Say goodbye to monthly payments
FluentCRM doesn't just come with the best features, its pricing is also hard to pass on.
Single Site License
$129/yr
$103/yr
5 Site License
POPULAR
$249/yr
$199/yr
50 Site License
$499/yr
$399/yr
More Details About FluentCRM
Get Your Questions Answered Before You Make The Final Call