360° User Overview
A robust customer data platform is vital to creating a successful marketing campaign. Whether it's a glance over a customer's profile or tracking their purchase history data, FluentCRM presents them in easy biteable sizes, allowing you to have eyes everywhere.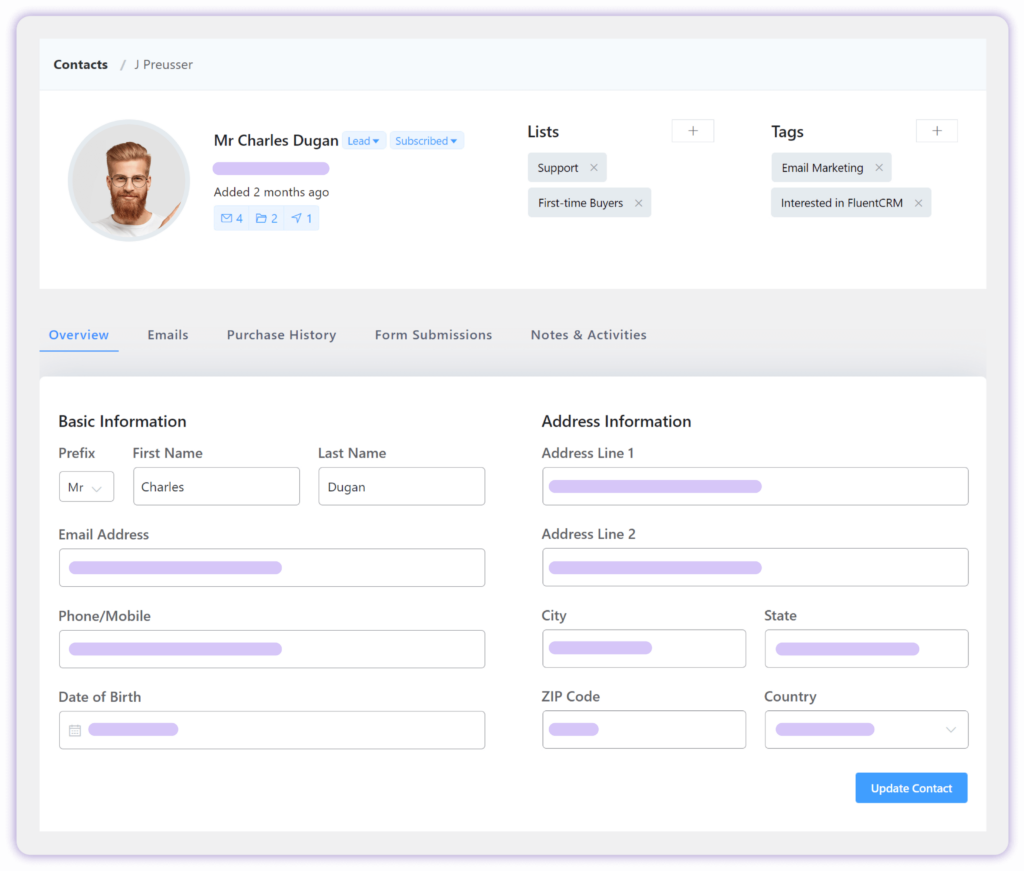 Lead and Customer Data Management
Explore the comprehensive customer data platform of FluentCRM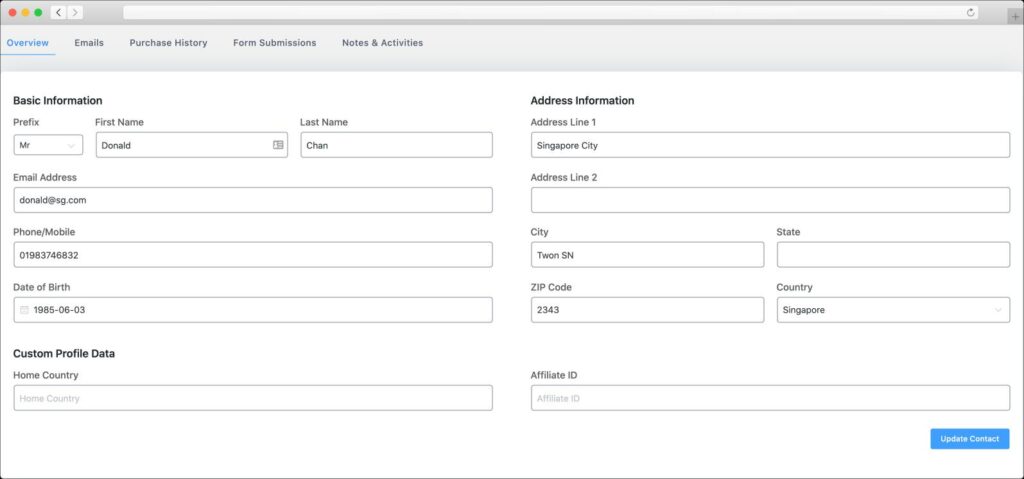 Quick User Overview
Lack of information can often lead to losing potential leads. FluentCRM solves this by managing leads individually and offering extensive data on every lead. From basic information like contact details to every campaign and funnel your leads are included in, FluentCRM displays all the data in a clean customer data management platform for you to evaluate.
Customer Tracking
A detailed insight into the history of contacts can help you pin down the leads that are worth tracking further. FluentCRM presents all the necessary data like purchase history, email open, click rate, form submission, etc. on a plate to analyze this information to evaluate your marketing strategy with customer tracking!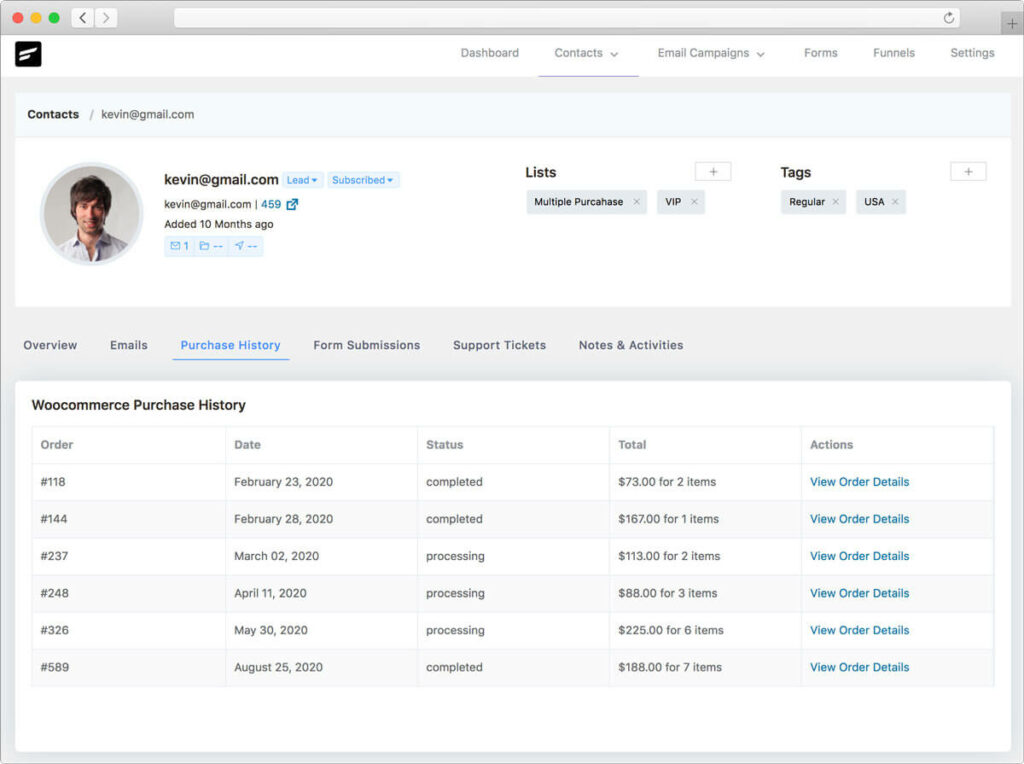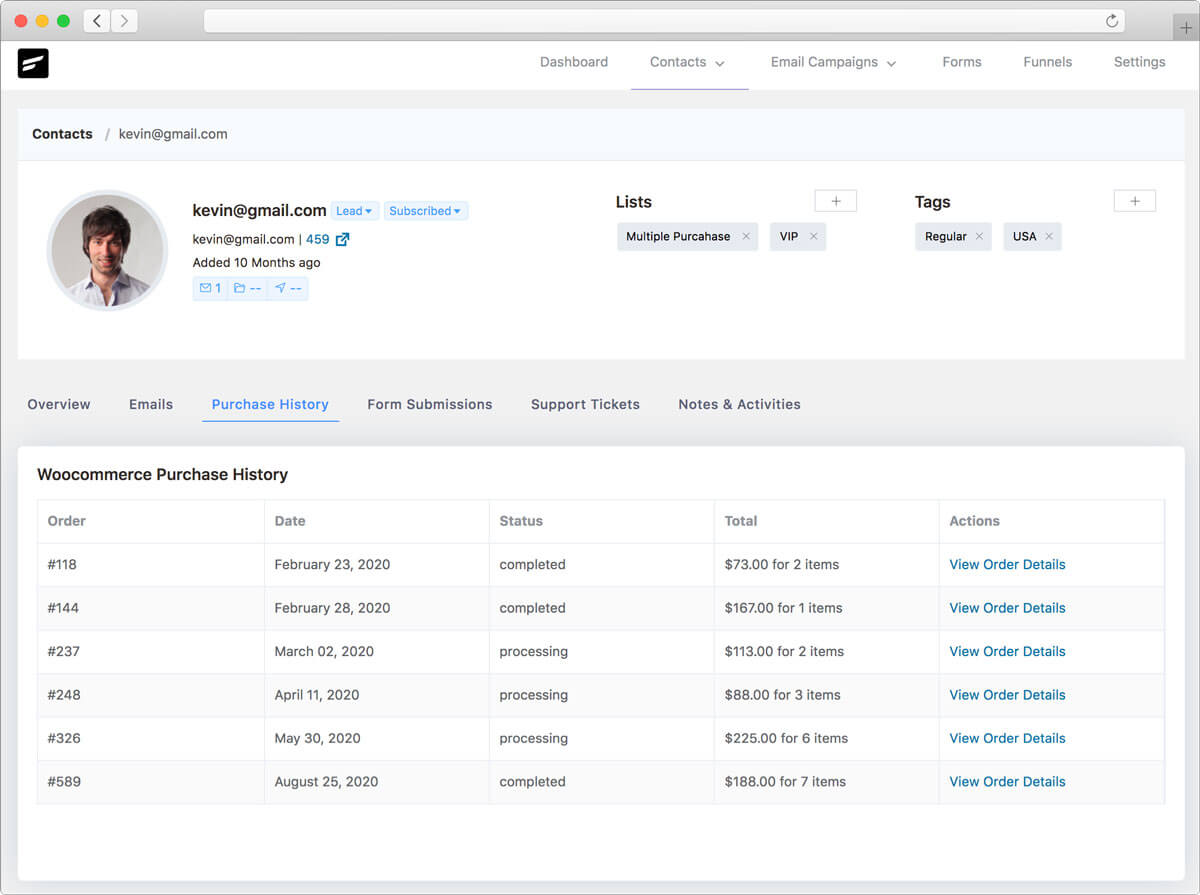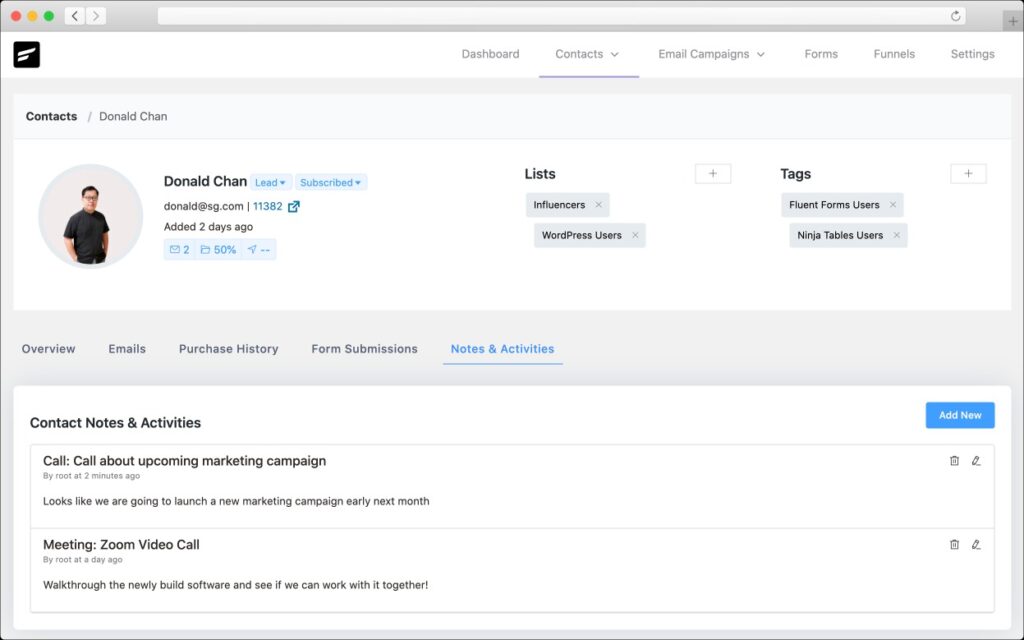 Log all the contact activities
To better target your lead or customer, only basic contact details or shipping addresses won't do. FluentCRM's customer data management platform offers Contact Notes & Activities module to add any additional information like quotes, invoices, transaction details, etc. so you don't just track your contacts' activities but record them too!
Make Informed Decisions
FluentCRM's customer data and lead management platform allow admins to keep eyes on all developments and track down the MVP customers/leads. This enables the business owners to devise thorough campaigns targeted at specific leads or customers, like special rewards and discounts, eventually leading to more leads through word of mouth marketing.
30+ Integrations. Not Paid Add-ons!
FluentCRM automatically integrates with popular e-commerce, lead generation, membership, and LMS plugins without any add-ons. Connect your tools now and unlock unlimited automation possibilities!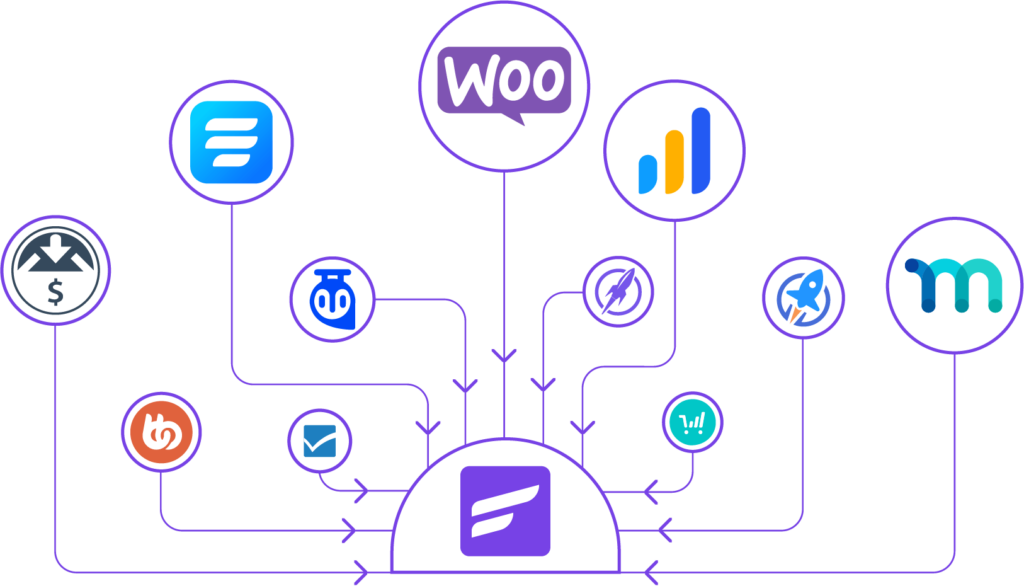 Say goodbye to monthly payments
FluentCRM doesn't just come with the best features, its pricing is also hard to pass on.
Single Site License
$129/yr
$103/yr
5 Site License
POPULAR
$249/yr
$199/yr
50 Site License
$499/yr
$399/yr
More Details About FluentCRM
Get Your Questions Answered Before You Make The Final Call