Email List Management
A well-sorted email list management platform is instrumental in building a successful email marketing campaign. And to make sure you are at the top of your game, FluentCRM lets you segment leads by lists, tags, and add dynamic segments to filter them.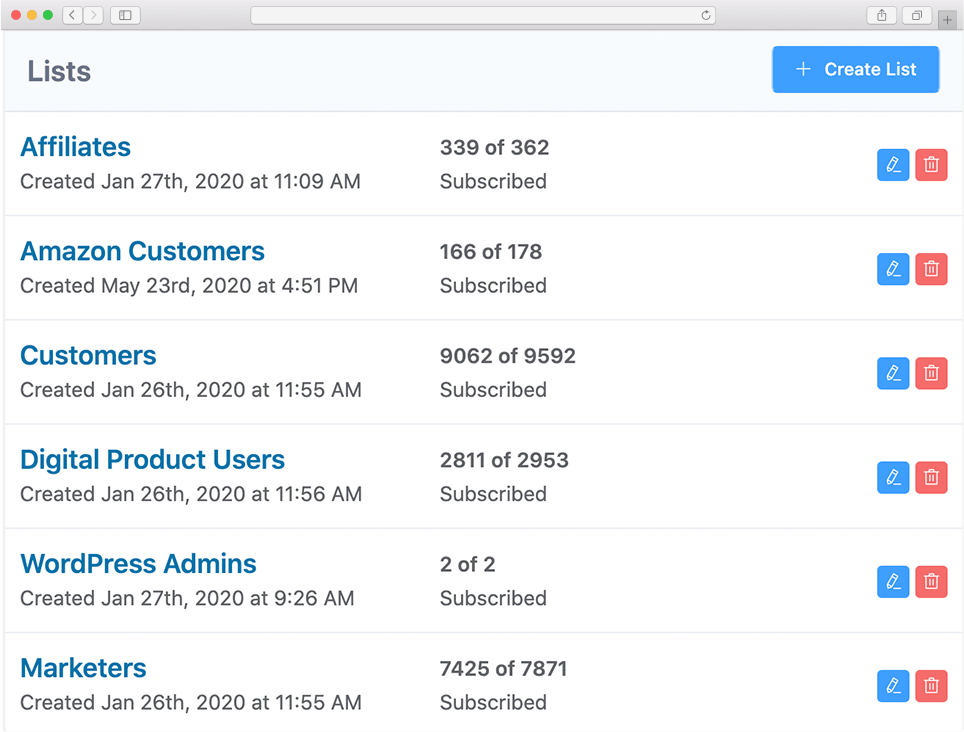 Smart Lead Segmentation
Segment Your Leads Into Suitable Email Lists!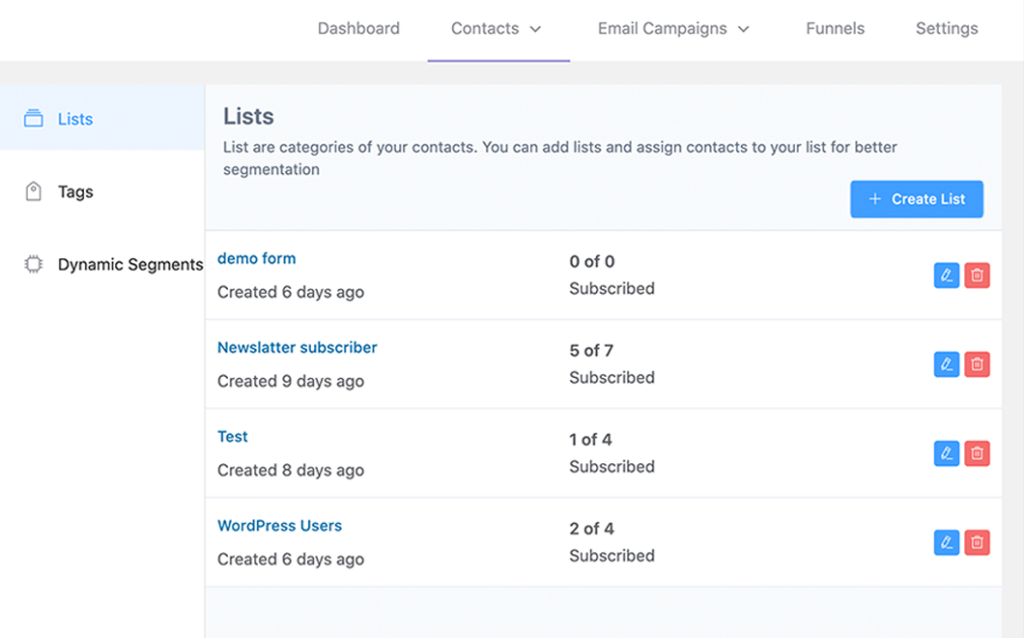 Lists and Tags
A huge array of leads is overwhelming for everyone. To solve this issue, FluentCRM allows swift lists and tags for easy lead segmentation. Once you assign your contacts to suitable lists, you can manage your email list in bulk. And to provide more layers, attributing tags to the leads can be quite helpful as well.
Dynamic List Building
Isolating contacts that don't fall into generic categories can be difficult. FluentCRM lets you create custom categories (e.g., customer list) and assign unique attributes to create dynamic lists. The conditions can vary from email subscription status to source, to even first names, allowing you to generate an even filtered audience.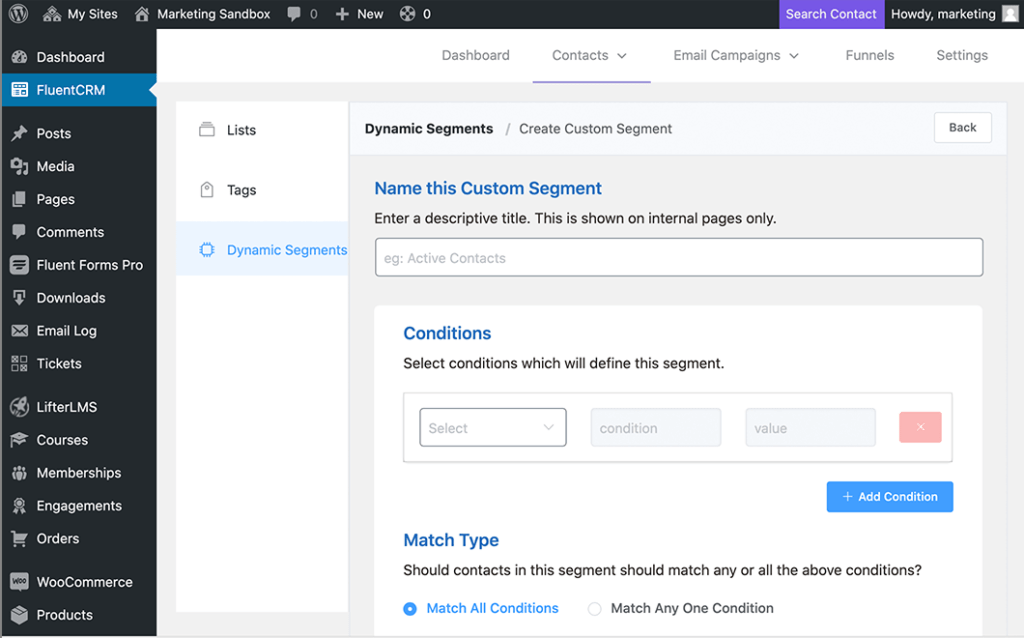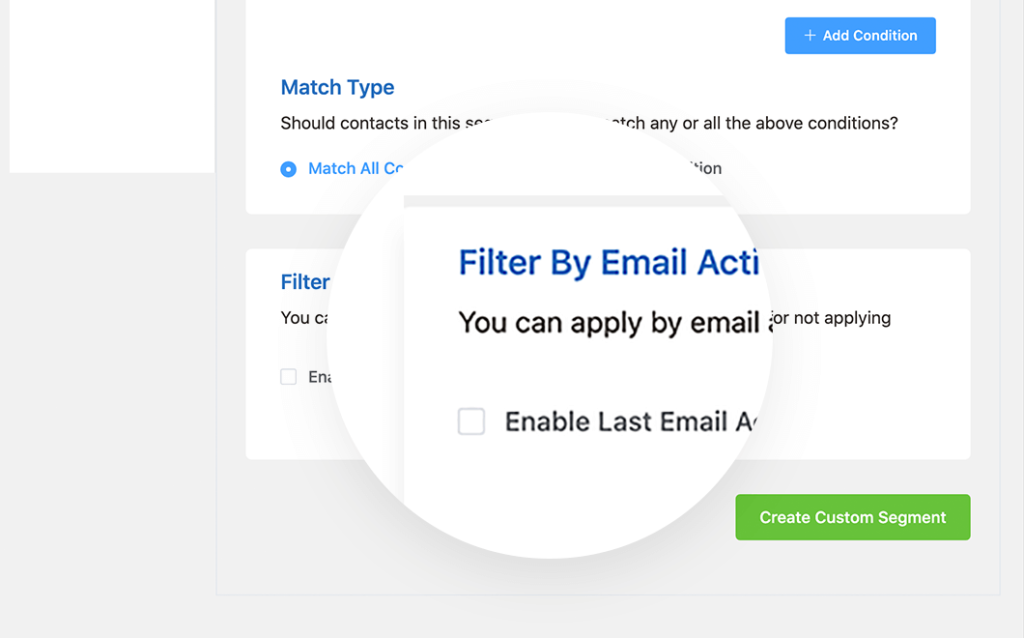 Filter by Email Activities
Weeding out unresponsive contacts is a mammoth task. But FluentCRM saves you the trouble. By enabling the last email activity filter, you can create a dynamic list of all the contacts who have not opened an email or clicked a link or both, within a set time range. With a list of unresponsive clients in place, you will know who to dismiss from your campaigns.
Are apples and oranges the same?
No, they aren't. So are not your users. Segment your users with perfection and connect with them using filtered and relevant emails and see your business grow.
More Details About FluentCRM
Get Your Questions Answered Before You Make The Final Call