Email List Management
A well-segmented email list is instrumental to delivering unique and personalized messages. With FluentCRM's wide array of segmentation features, reach out to your audience with the personalization they deserve!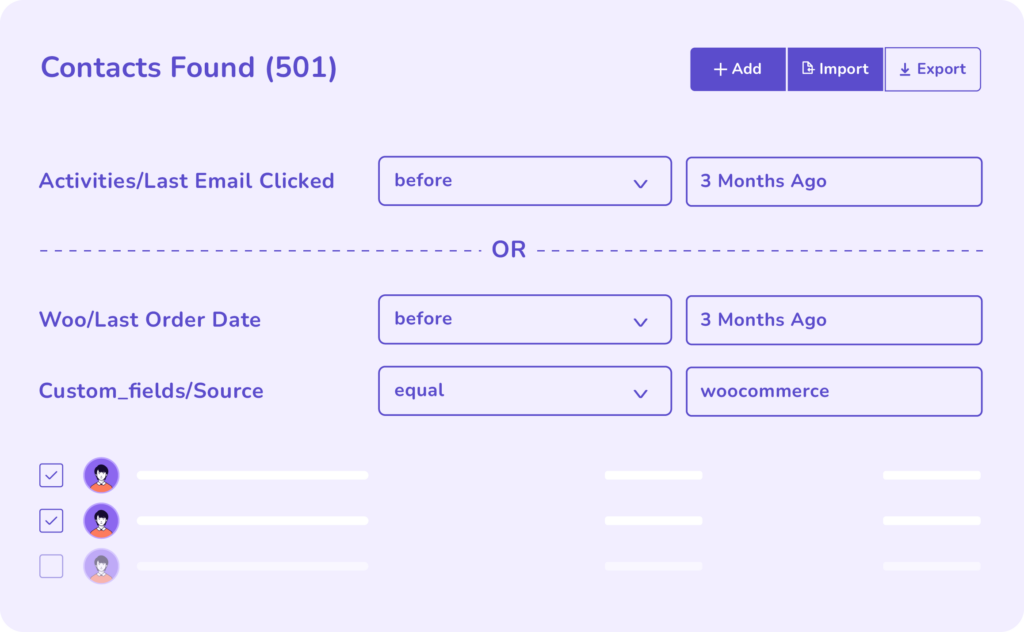 Why Segment Anyway?
Segmentation Helps You Discover The Right People, So You Can Start Engaging in Meaningful Conversations!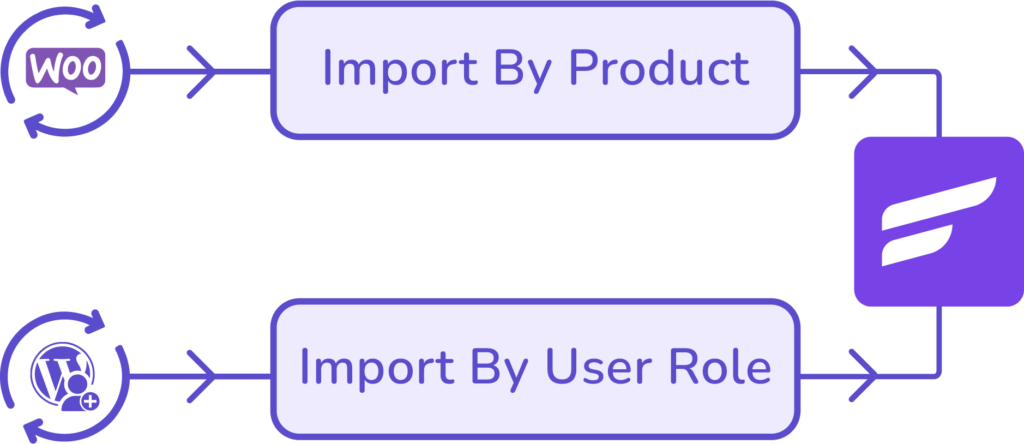 Sync. Import. Segment!
Just getting started? Sync your plugin data or import your contacts!
When you synchronize and import contacts to FluentCRM, you get to segment your email list based on product purchases, user roles, memberships, and many more!
Use List and Tags
Categorize larger audiences with Lists and sort them into smaller groups by user behavior with Tags.
When you do that, you don't just get to send the right message to the right people, but also allow users to manage email subscriptions better!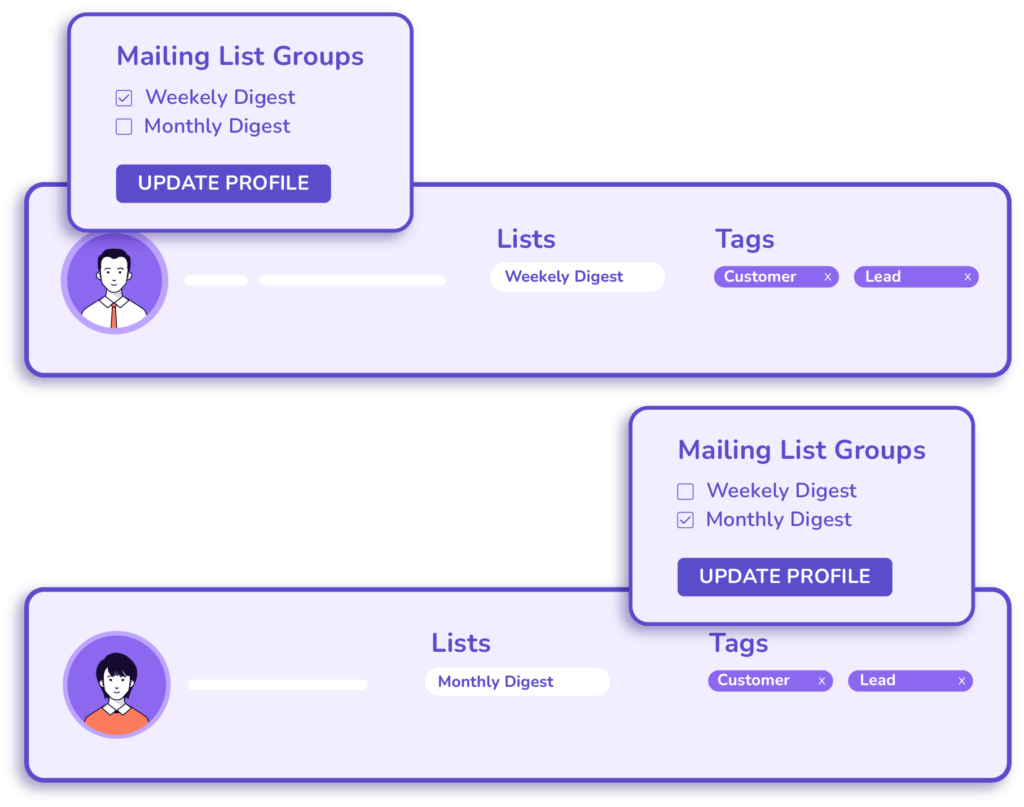 Email List Management Made Easy!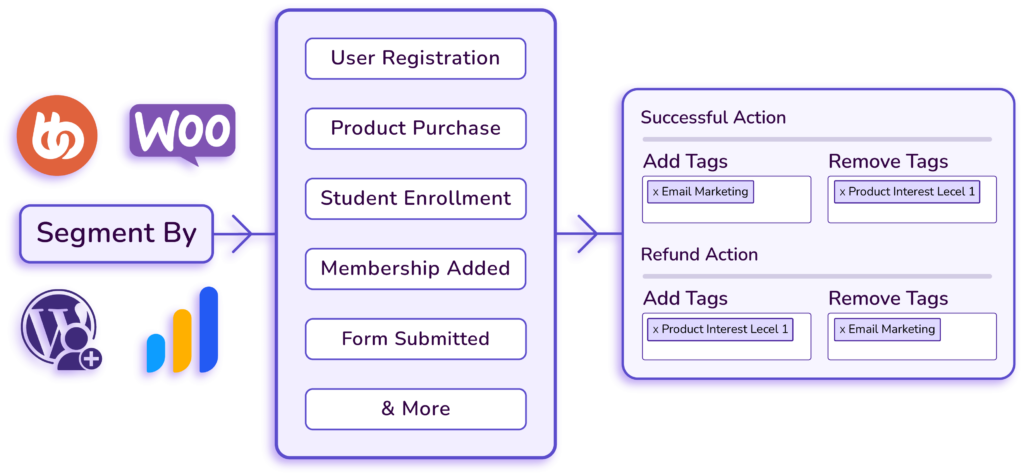 Smart Behavioral Segmentation
Did the contact submit a form? Became a member? Or did they purchase a product?
Automatically add them to a List or apply appropriate Tags to their profile. With behavioral segmentation, it's much easier to send perfectly personalized emails!
Advanced Filtering
Want to use data from your contact profiles, campaigns, integrated plugins, etc., to segment and personalize emails?
Advanced filtering can help. Create if/or conditions and weed out any contact with ease!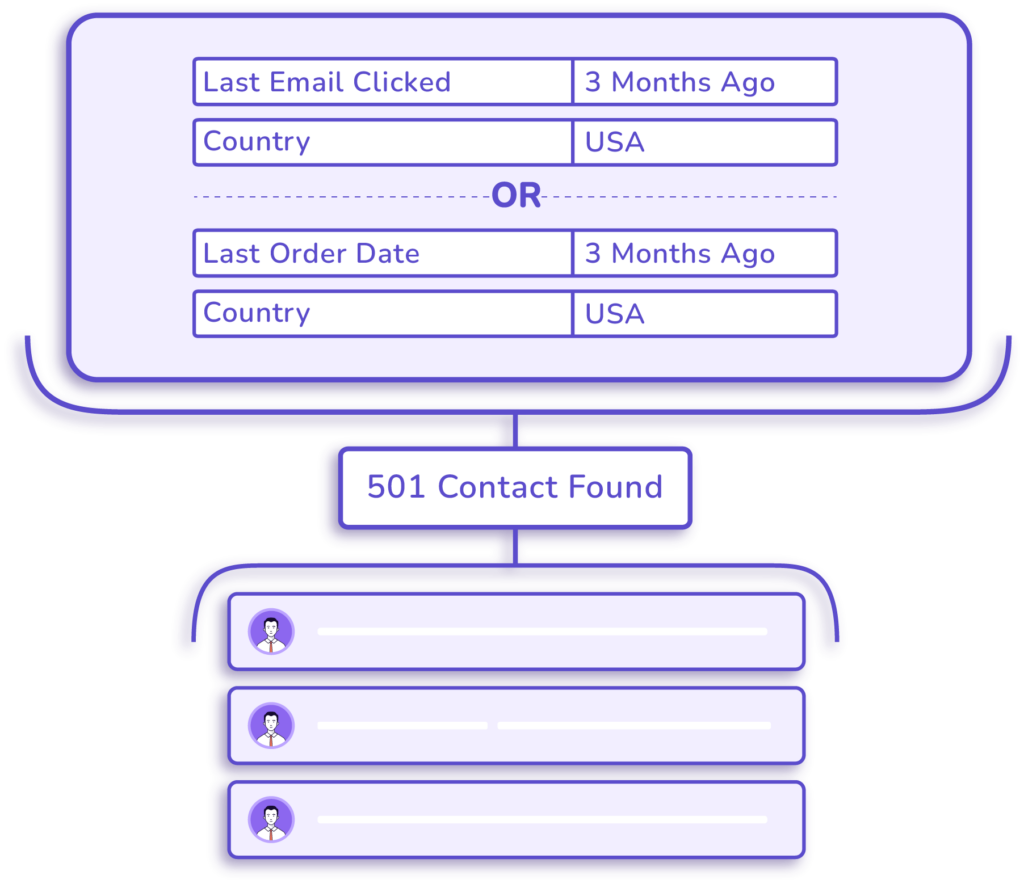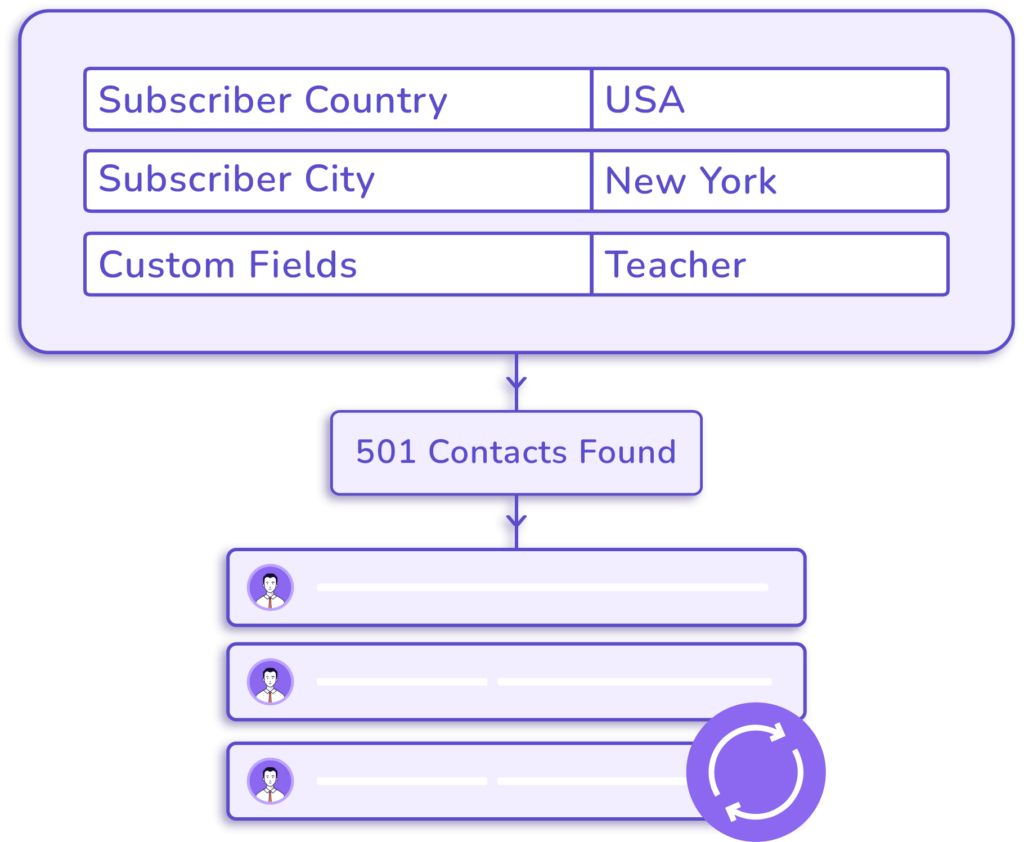 Create Dynamic Segments
Finding contacts based on specific criteria is great. Make it interactive with dynamic segmentation!
Our dynamic segmentation will help easily connect to people you want, without having to find them manually!
Target With Precision
Not sure how to find the right people for a specific campaign? Easily do that with our advanced targeting system!
Include or exclude lists and tags, choose dynamic segments or simply filter out contacts by custom queries. Orchestrating targeted email campaigns has never been so easy!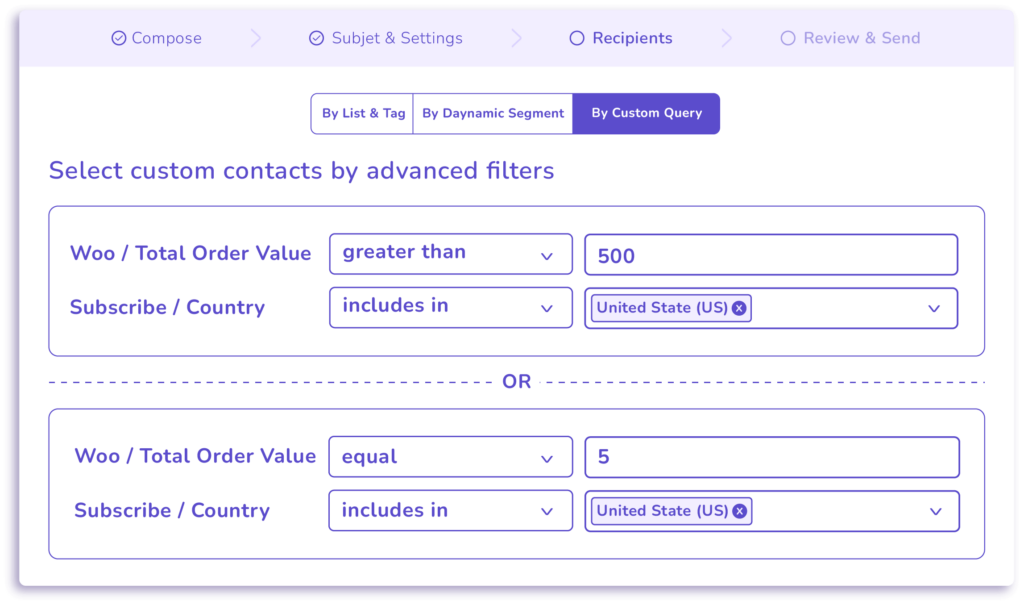 Start Targeted Marketing Hassle-free!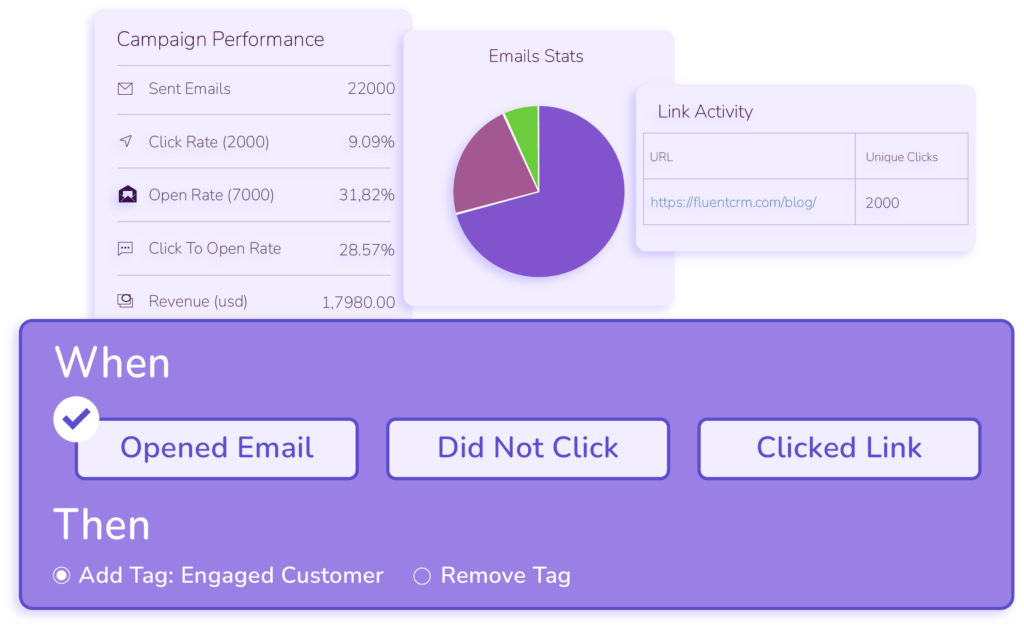 Campaign Activity Segmentation
On other platforms, you're left with only data after an email campaign. With FluentCRM, you get to make data work!
Easily identify engaged and unengaged contacts with post-campaign actions and follow-up like a pro!
Segment on User Journey
User behavior can change at any moment and at any point in their lifecycle.
With FluentCRM's email marketing automation, there's always a way to achieve behavioral segmentation. Easily segment contacts as you shape their journey!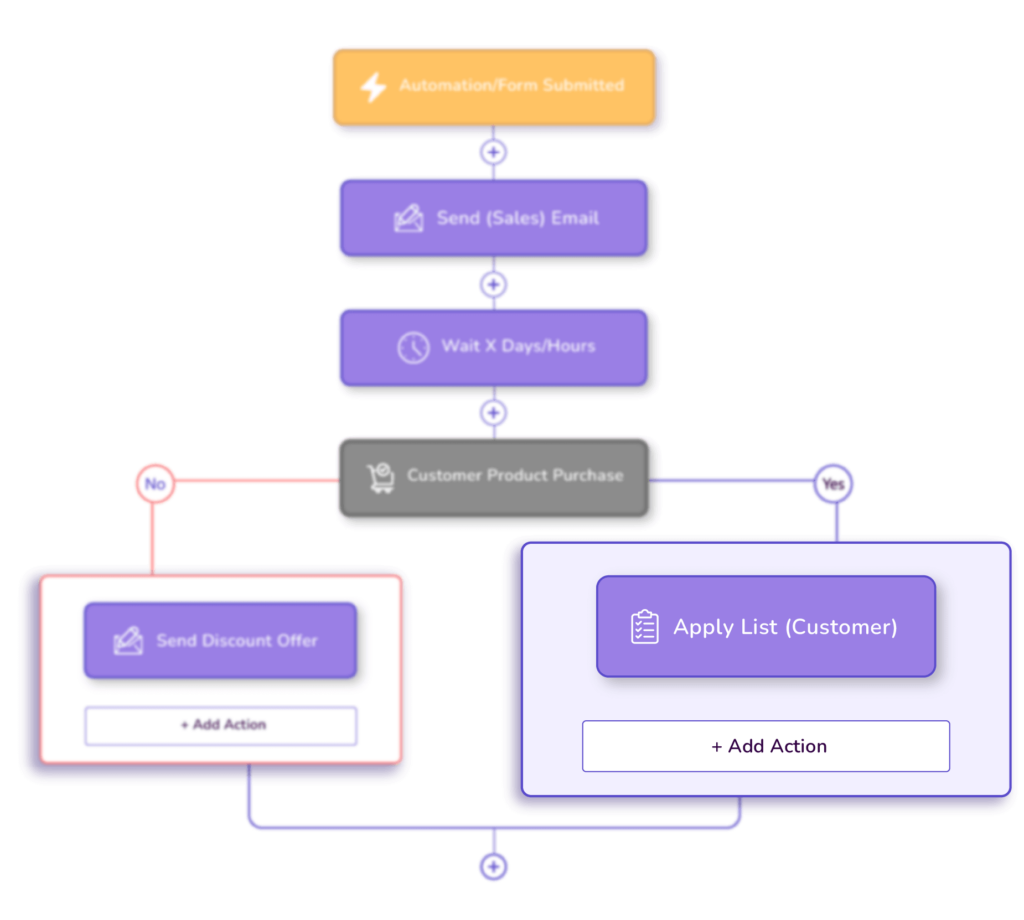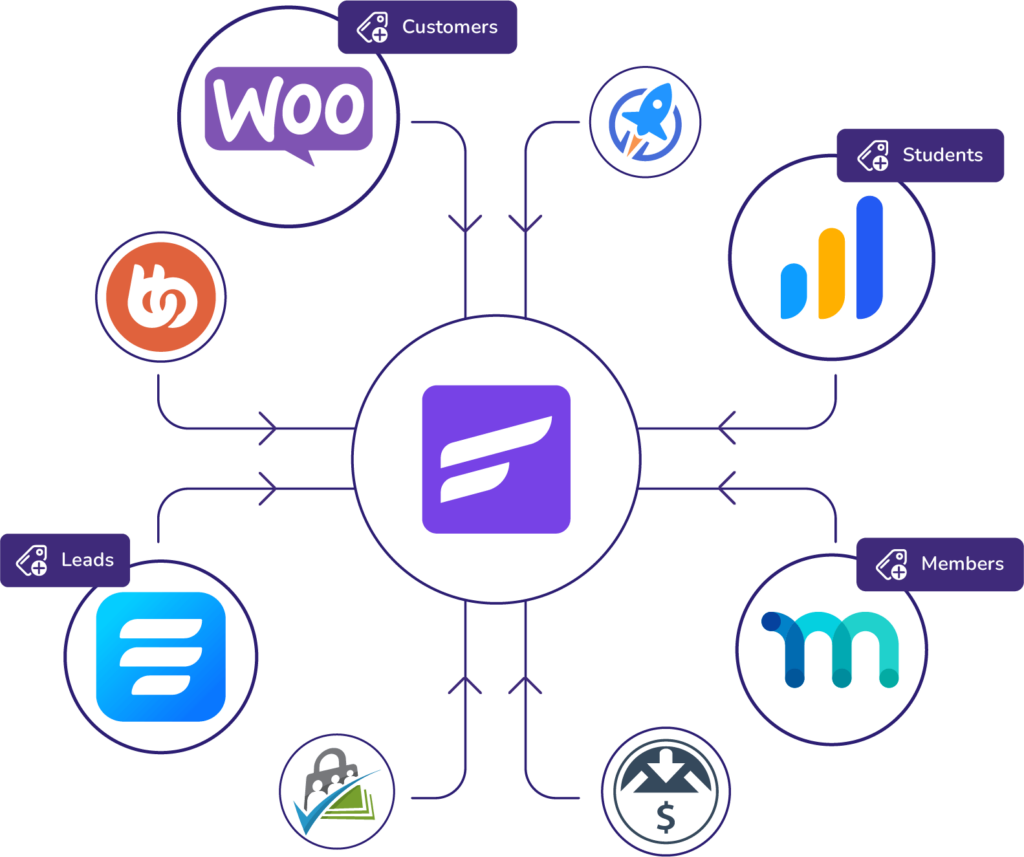 Integrate and Automate Segmentation
Using other tools to interact with people? Start segmenting them according to your business's needs!
When you connect your tools with FluentCRM's, there are practically unlimited options to segment your contact list!
Are apples and oranges the same?
No, they aren't. So are not your users. Segment your users with perfection and reach out with relevant and personalized emails. Convert like a pro, watch your business grow!
30+ Integrations. Not Paid Add-ons!
FluentCRM automatically integrates with popular e-commerce, lead generation, membership, and LMS plugins without any add-ons. Connect your tools now and unlock unlimited automation possibilities!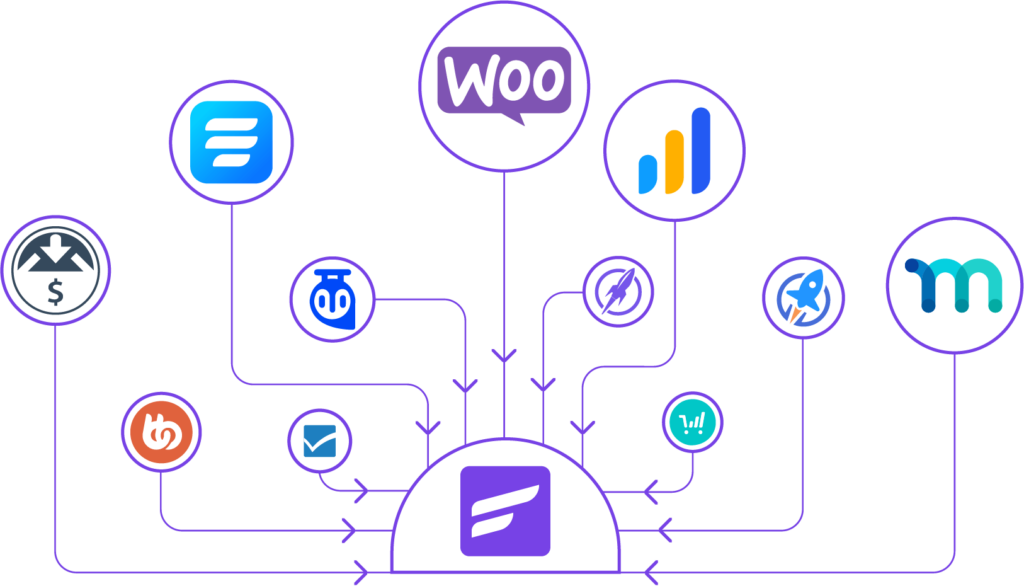 Say goodbye to monthly payments
FluentCRM doesn't just come with the best features, its pricing is also hard to pass on.
Single Site License
$129/yr
$103/yr
5 Site License
POPULAR
$249/yr
$199/yr
50 Site License
$499/yr
$399/yr
More Details About FluentCRM
Get Your Questions Answered Before You Make The Final Call