AutomatorWP Integration
AutomatorWP is one of the fastest-growing WordPress Automator plugins. It connects to the most popular WordPress plugins and makes them communicate with each other. By integrating FluentCRM with AutomatorWP, you can combine FluentCRM with more than 50 popular WordPress plugins to import data and run WordPress automation of your choice.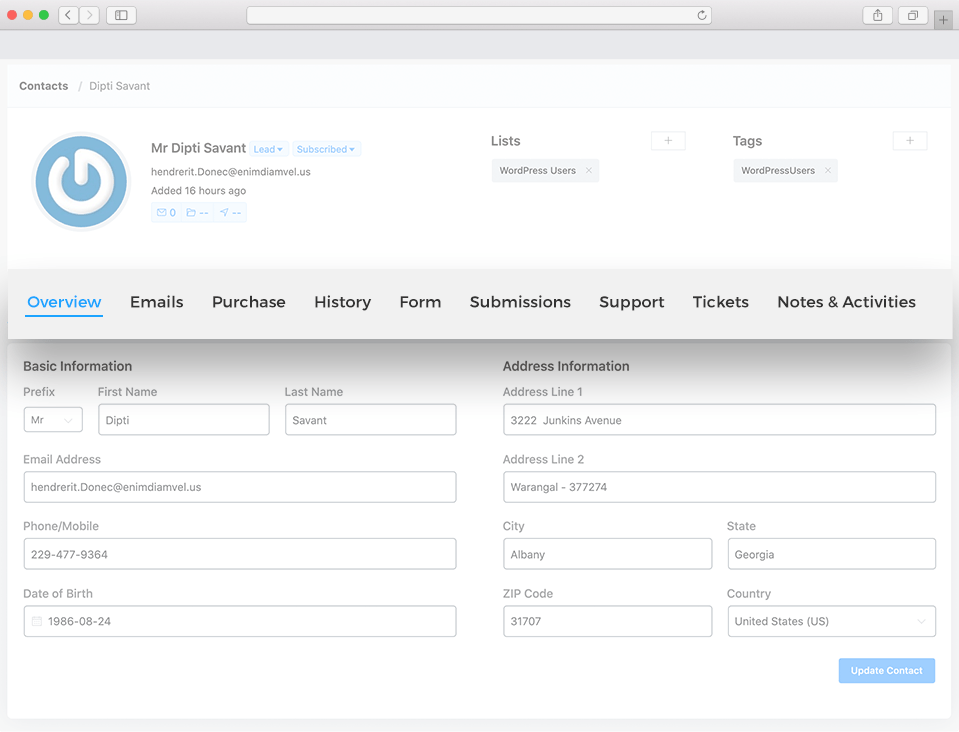 Automate everything!
AutomatorWP is even more powerful with FluentCRM!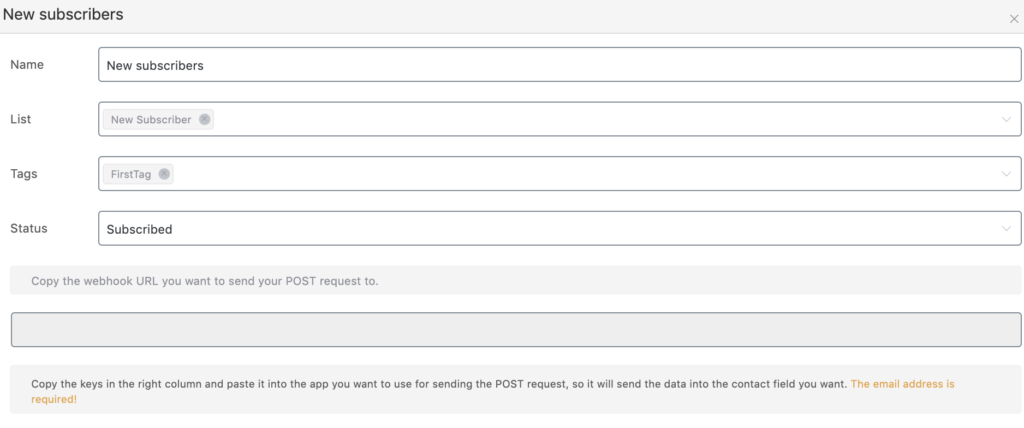 Automate Contact Imports
You don't have to do anything manually because FluentCRM's webhooks connector allows you to import contacts dynamically! FluentCRM's webhook receiver can connect to AutomatorWP and enables you to import contacts from popular WordPress plugins like Contact Form 7, Caldera Forms, Formidable Forms, GroundHogg, and many more!
Excellent Automation Triggers
Got AutomatorWP's FluentCRM add-on? Congratulations, you can run various automation with AutomatorWP's FluentCRM triggers! Run automation when a specific tag is added to a user on FluentCRM or when you add a contact to a specific list and maximize your WordPress site's potential!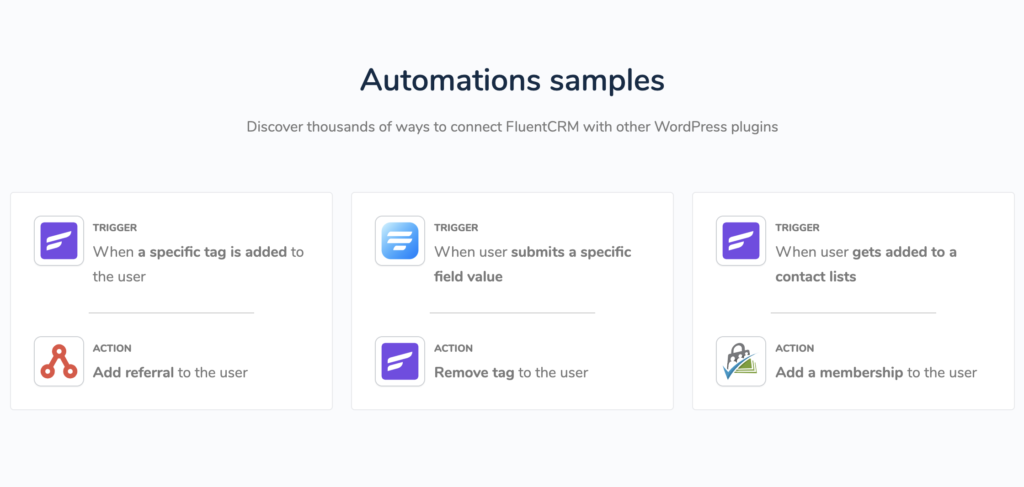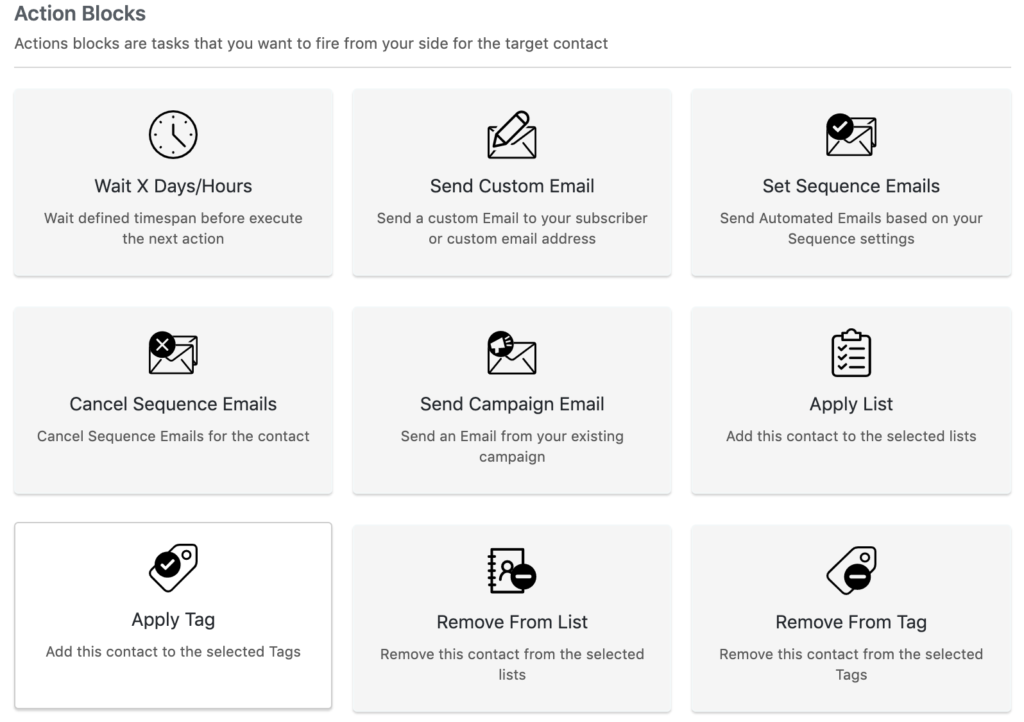 Awesome Automation Actions
AutomatorWP add-on will also let you run actions on FluentCRM based on any trigger you select. You can use FluentCRM triggers to add memberships to your Paid Memberships Pro contacts or add referrals to your AffiliateWP affiliates! And if you want, you can also remove tags based on your user's actions!
Save Time
Time is money. Invest your time in thinking, and improving your website or business. There's no point in wasting time on something that you can automate. Save time with both FluentCRM and AutomatorWP and improve your WordPress experience!
Say goodbye to monthly payments
FluentCRM doesn't just come with the best features, its pricing is also hard to pass on.
Single Site License
$129/yr
$103/yr
5 Site License
POPULAR
$249/yr
$199/yr
50 Site License
$499/yr
$399/yr
30+ Integrations. Not Paid Add-ons!
FluentCRM automatically integrates with popular e-commerce, lead generation, membership, and LMS plugins without any add-ons. Connect your tools now and unlock unlimited automation possibilities!