Integromat integration
Integromat is a free web tool that connects to hundreds of web applications and software to automate workflows. You can integrate various web applications and software to FluentCRM using Integromat's webhooks connector to automate contact import.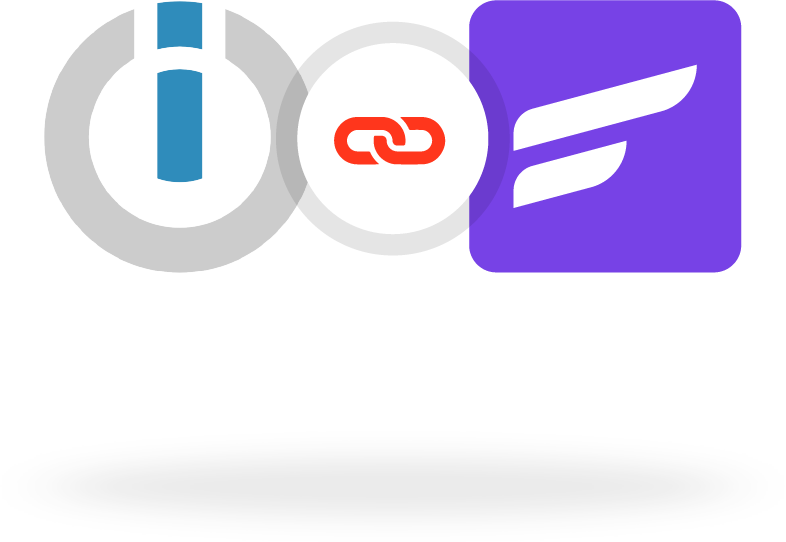 Integrate with 500+ web apps
Connect FluentCRM to more than 500+ web apps!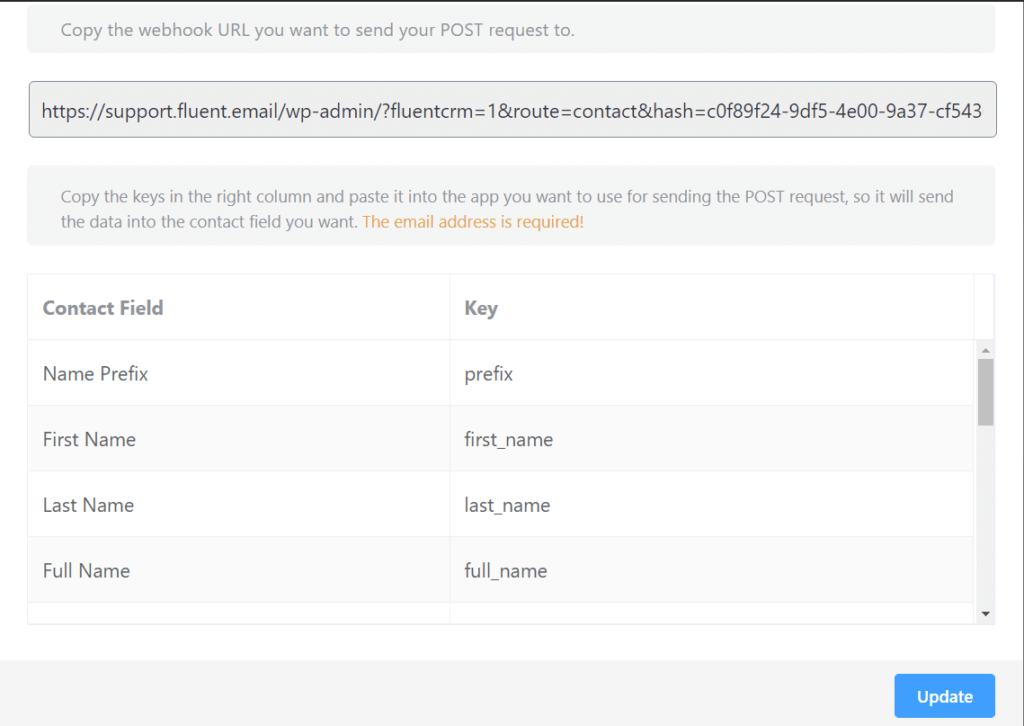 Import Contacts
FluentCRM's global webhook receiver can receive the webhooks you send from Integromat and import contacts from your desired apps. This means you can set up integration with apps like ActiveCampaign, AgileCRM, Cognito Forms, ConvertKit, Google+, Gmail, etc. and import contacts to FluentCRM.
Robust Contact Profiling
Once you import the contacts, a robust contact profile for the contact will be created where you'll be able to view communication history, form submissions, purchase history, and activities logs to understand your leads better. The contact profiling feature will also give you an indication of how your contact has been interacting with you over time!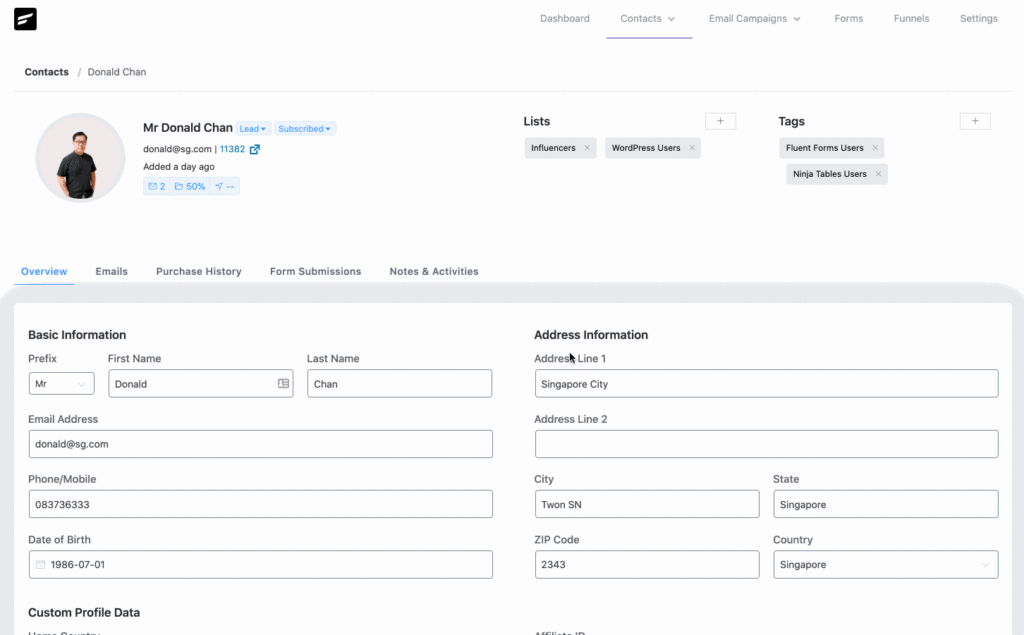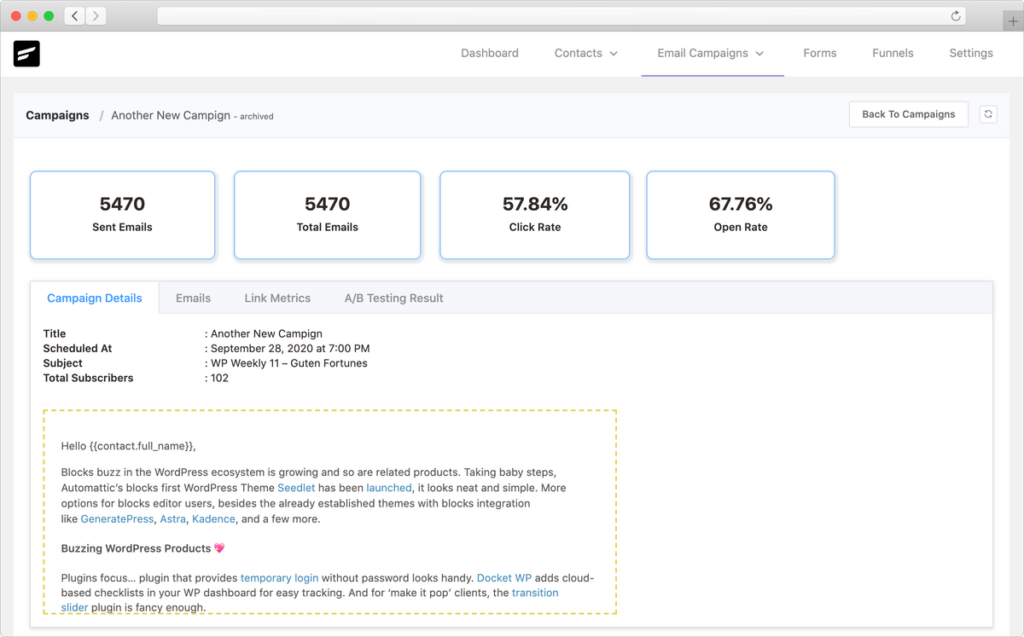 Run Email Marketing Automations
FluentCRM provides top quality email marketing tools such as email campaigns, drip email sequences, and email automation. Once you've imported the contacts, you can set dynamic conditions to target a specific group of your contacts, send drip sequences, or put them into marketing automation to maximize your marketing potential.
Coming Soon – Automated Workflows
Integrately automates workflows. As enthusiastic developers, we would like to ensure you can do more when you integrate FluentCRM with Integromat. FluentCRM has multiple triggers for email marketing automation. However, we'll add more automation features to FluentCRM over time. Therefore, we'll add more supported Integromat webhooks to let you run automation smoothly!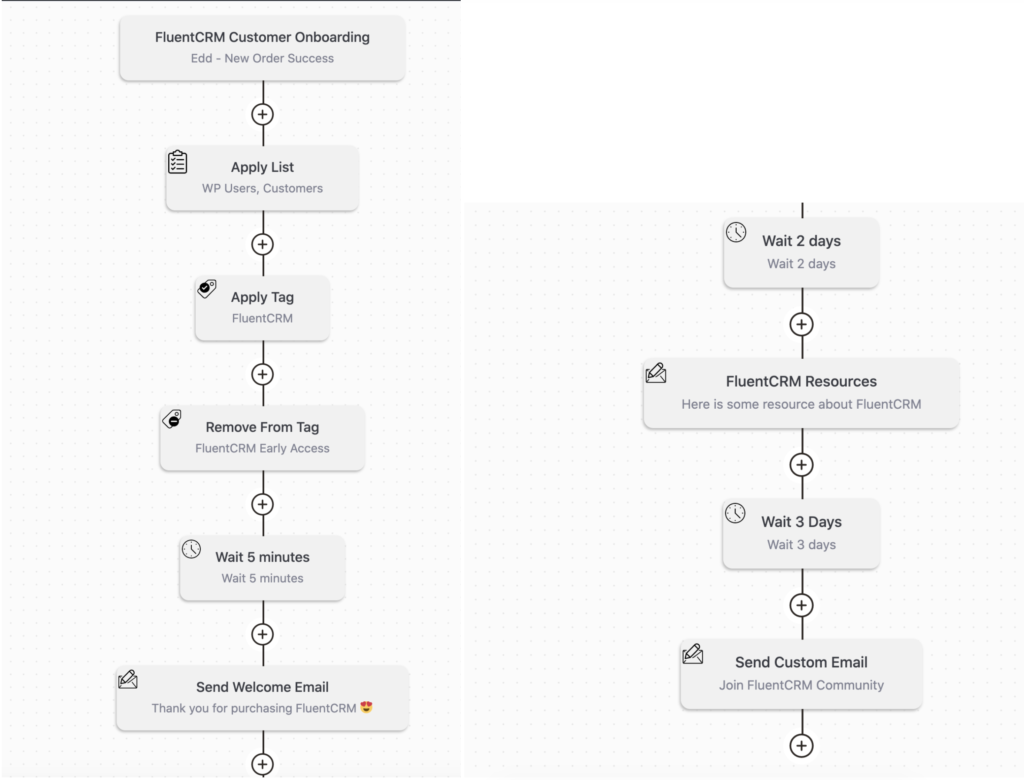 Save Time
Time is money. Invest your time in thinking, and improving your website or business. There's no point in wasting time on something that you can automate. Save time with Integromat integration and improve your automation experience!
30+ Integrations. Not Paid Add-ons!
FluentCRM automatically integrates with popular e-commerce, lead generation, membership, and LMS plugins without any add-ons. Connect your tools now and unlock unlimited automation possibilities!