LifterLMS Integration | FluentCRM
Give your online course platform the marketing boost it deserves! Capture email leads, personalize learning experience, upsell and cross-sell courses and boost course sales with email marketing automation. Supercharge your LifterLMS-powered e-learning platform with FluentCRM!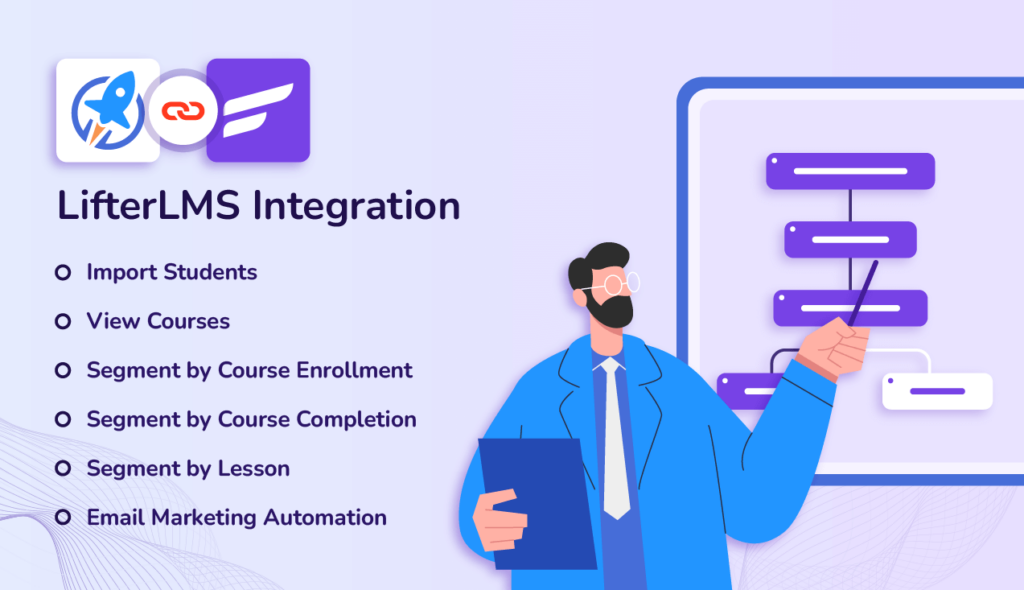 Marketing Automation for LifterLMS-powered Platforms
Personalize Student Journeys, Sell More Courses!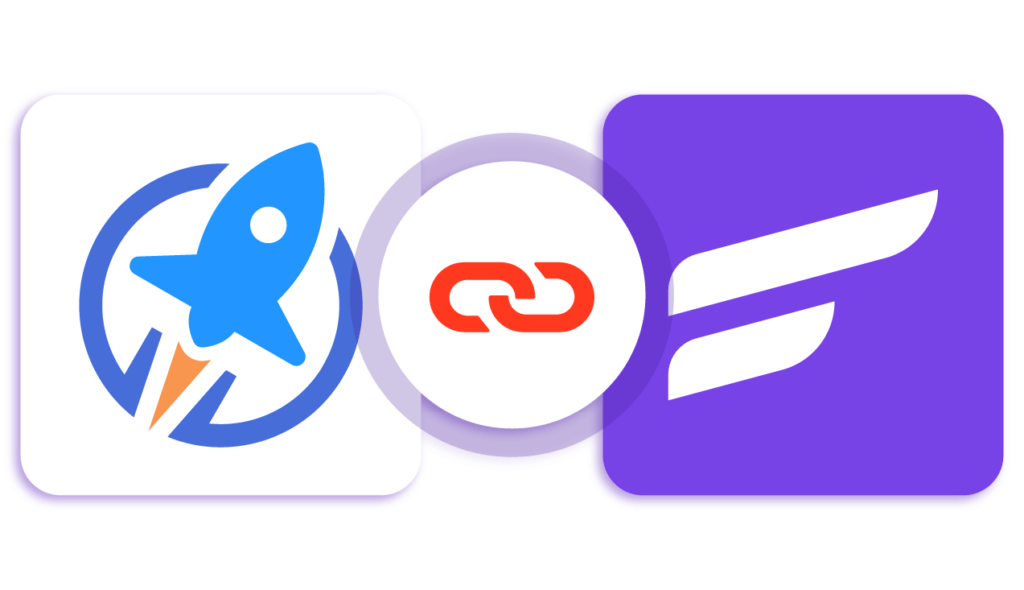 One-click Integration
Complicated integration processes, long documentation, hours of research…the hassle stops now!
FluentCRM automatically detects your LifterLMS installation, so you don't have to spend time researching. Integrate LifterLMS with FluentCRM in just one click!
Know Your Students
The more you know about your students, the easier it is to personalize their learning progress and plan your future courses.
FluentCRM gives you their general details, course progress, or even the most advanced details in easy biteable sizes. Get to know your students, produce excellent e-learning experiences!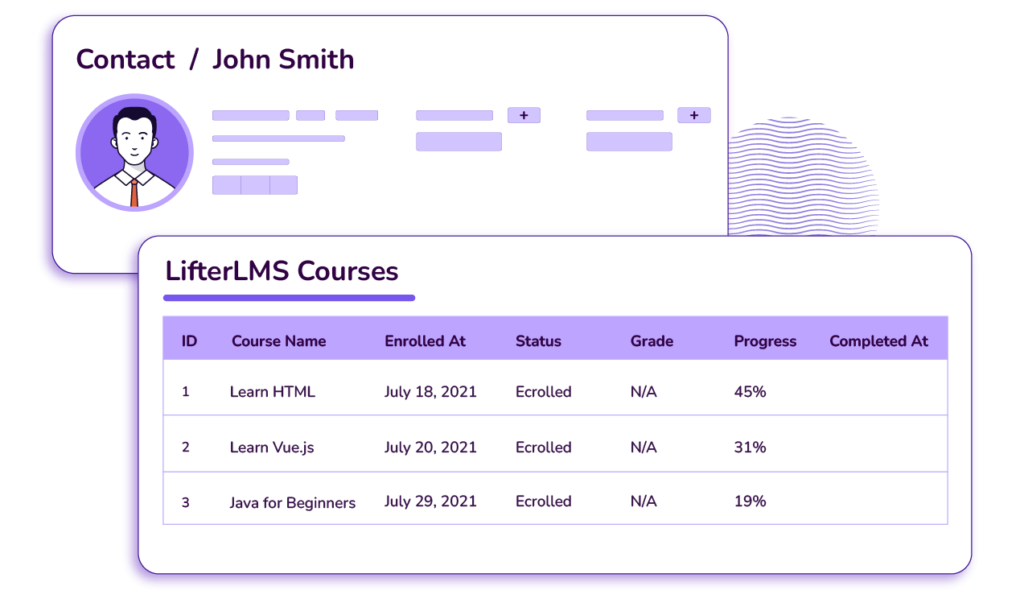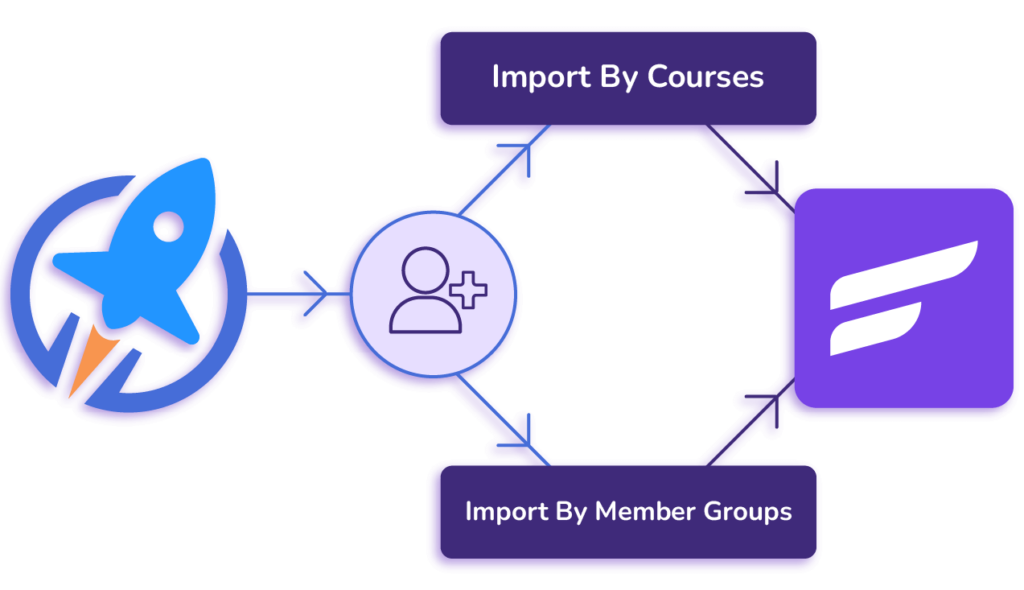 Import Students Effortlessly
Exporting and importing your LifterLMS students via a CSV file leaves you with a complex mapping process. That won't be the case with FluentCRM.
Our "In-house" contact importer lets you import your LifterLMS students by course enrollments and group memberships, helping you get started as smoothly as possible!
Flexible Student Segmentation!
When you want to provide a personalized learning experience and course recommendations, FluentCRM has the perfect setup!
Our flexible segmentation feature lets you segment your students by their course progress, group enrollment, and unique traits. Personalize learning experiences, maximize conversion!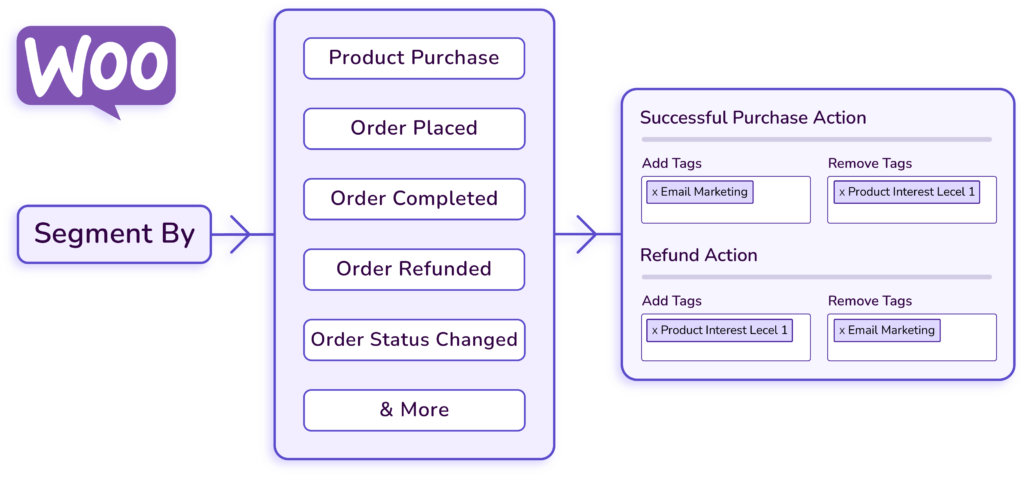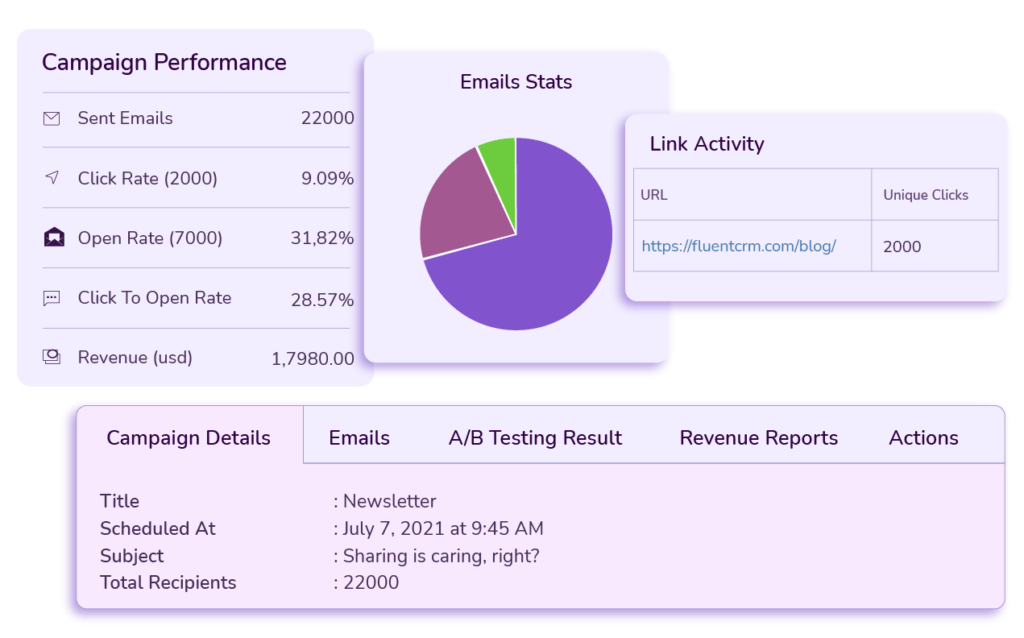 Send Targeted Email Campaigns
Writing a subject line, composing emails, testing emails, measuring performance…a lot of work goes into broadcasting targeted email campaigns.
FluentCRM gives you every option along with a powerful audience targeting system so that you get to orchestrate targeted email campaigns and maximize conversation!
Nurture Students
Running online courses isn't just about creating and selling courses. It's equally important to nurture students and build relationships.
Onboard and nurture your students with a series of automated emails at every stage of their learning phase and keep them in the loop!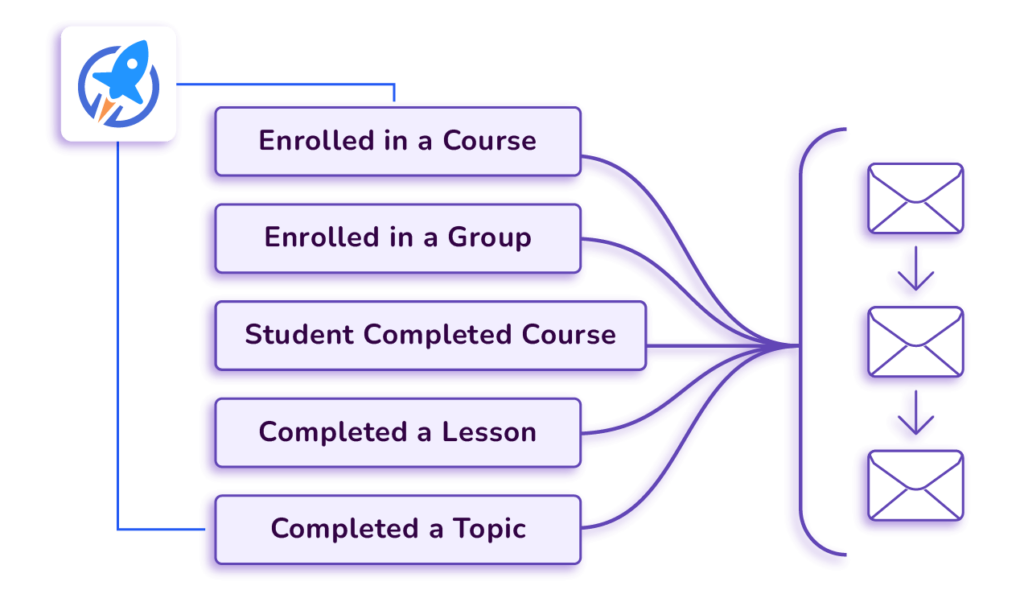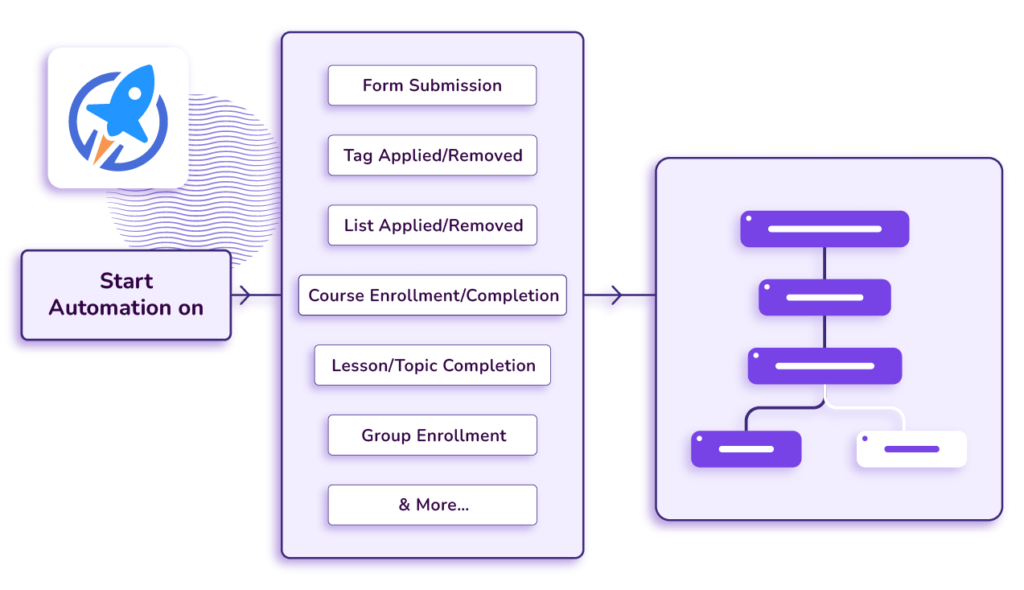 Multiple E-learning Automation Triggers
Students enrolled/completed a course? Joined a group? Every user event is an opportunity to guide your student's learning path and improve relationships.
Stop setting up tags to capture user events. FluentCRM's plethora of built-in LifterLMS automation triggers helps you kickstart user journeys without the hassle of setting up tags!
Create User Journeys
Capturing and converting email subscribers into students, keeping them in the educational loop, and selling more courses through emails can be daunting. Not when you have FluentCRM!
Use our visual marketing automation builder and guide your subscriber and student's user journeys like a marketing Pro. Turn subscribers into students and students into brand promoters!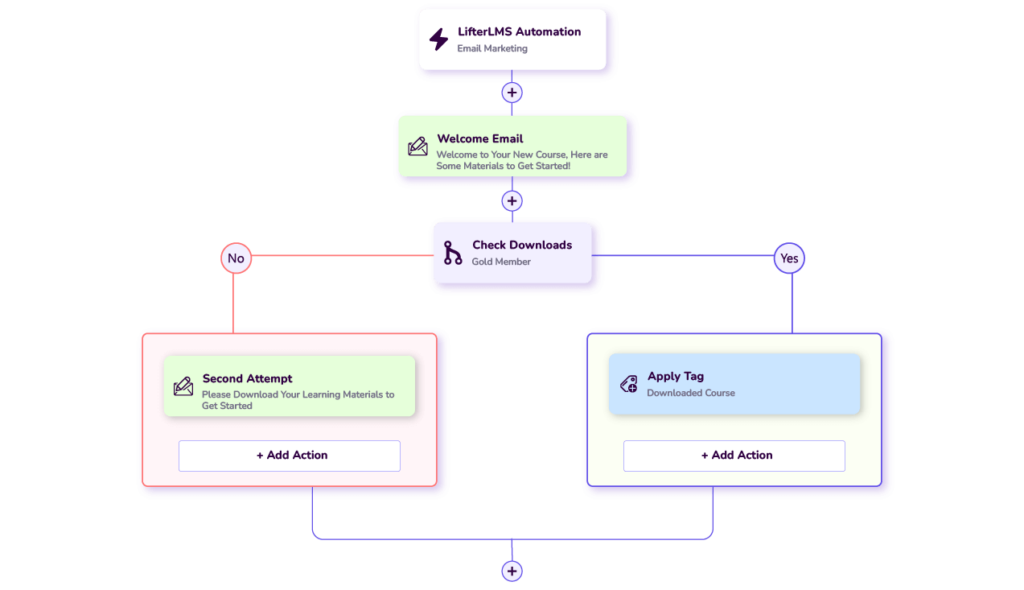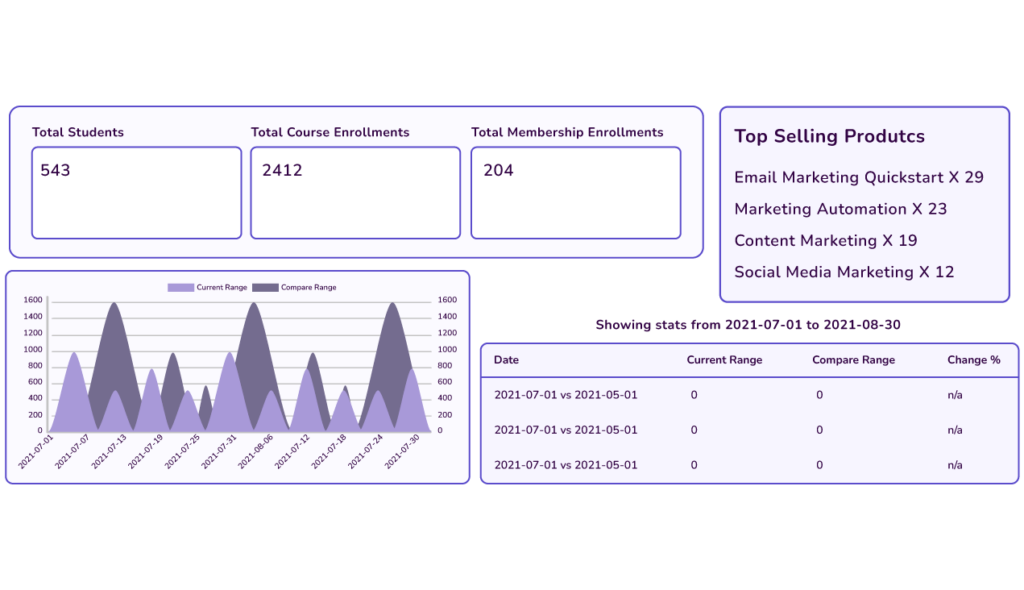 Advanced Reporting Dashboard
Which courses are selling more? Is your online course platform growing as it should? FluentCRM brings those and more data into your personalized reporting dashboard!
Easily understand how your online course platform grows and make data-backed decisions without looking for data all over your website!
Start Selling More Courses Today!
FluentCRM lets you start email marketing "in-house," so you don't have to leave your WordPress dashboard to automate emails for your LifterLMS-powered e-learning platforms. Start selling more courses today!
30+ Integrations. Not Paid Add-ons!
FluentCRM automatically integrates with popular e-commerce, lead generation, membership, and LMS plugins without any add-ons. Connect your tools now and unlock unlimited automation possibilities!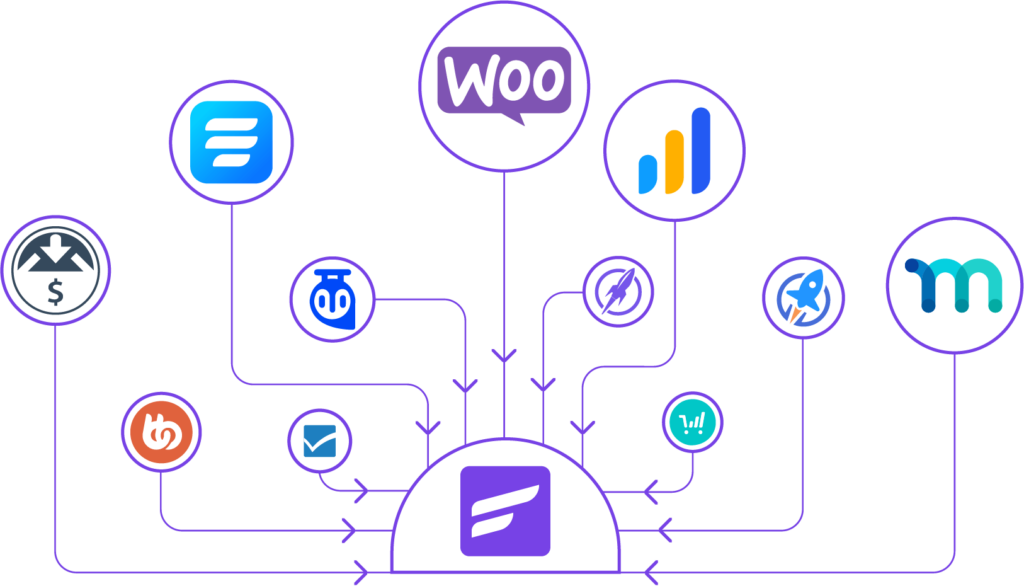 Say goodbye to monthly payments
FluentCRM doesn't just come with the best features, its pricing is also hard to pass on.
Single Site License
$129/yr
$103/yr
5 Site License
POPULAR
$249/yr
$199/yr
50 Site License
$499/yr
$399/yr
More Details About FluentCRM
Get Your Questions Answered Before You Make The Final Call