Zapier integration
FluentCRM's Zapier integration allows you to receive data with webhooks and saves you a lot of time. Now you can connect FluentCRM to your past CRM solutions and apps like MailChimp, ActiveCampaign, Hubspot, Zoho, etc. and transfer your contacts in no time.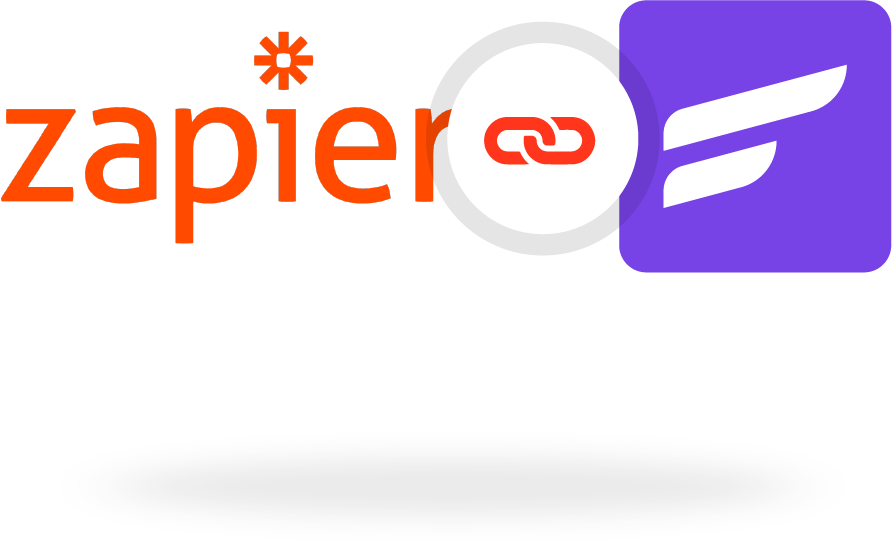 Transfer Contacts with Ease!
Connect FluentCRM with Zapier and transfer contacts with ease.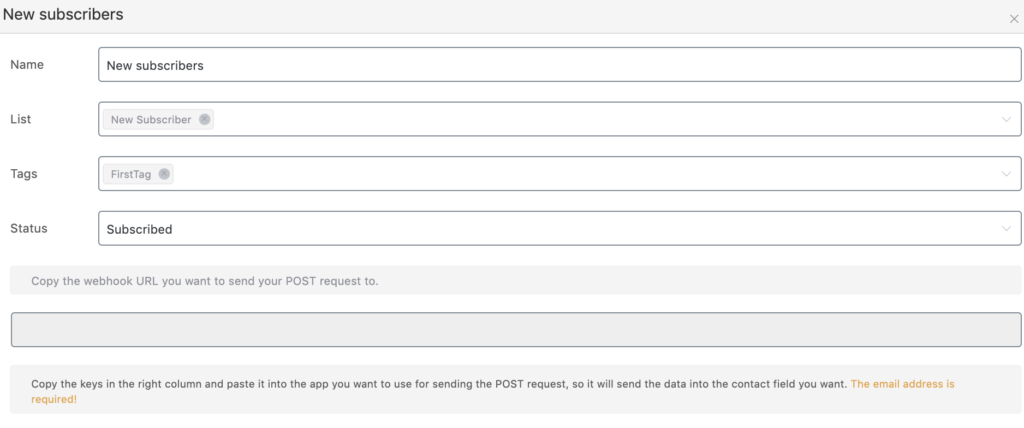 Easy & Reliable Contact Import
FluentCRM has a built-in webhook receiver that can accept post requests from Zapier. Just create a new webhook and select your conditions. Once you've done that, you can copy the keys and send data into any contact field you want via Zapier. And not just that, you can also send data to any custom field you like!
Better Contact Data Platform
Once you've imported the data via Zapier API, you'll have a better contact data platform that shows you a wide array of customer data including an overview, communication history, purchase history, form submissions, and many more! It's like having a centralized data platform for individual contact!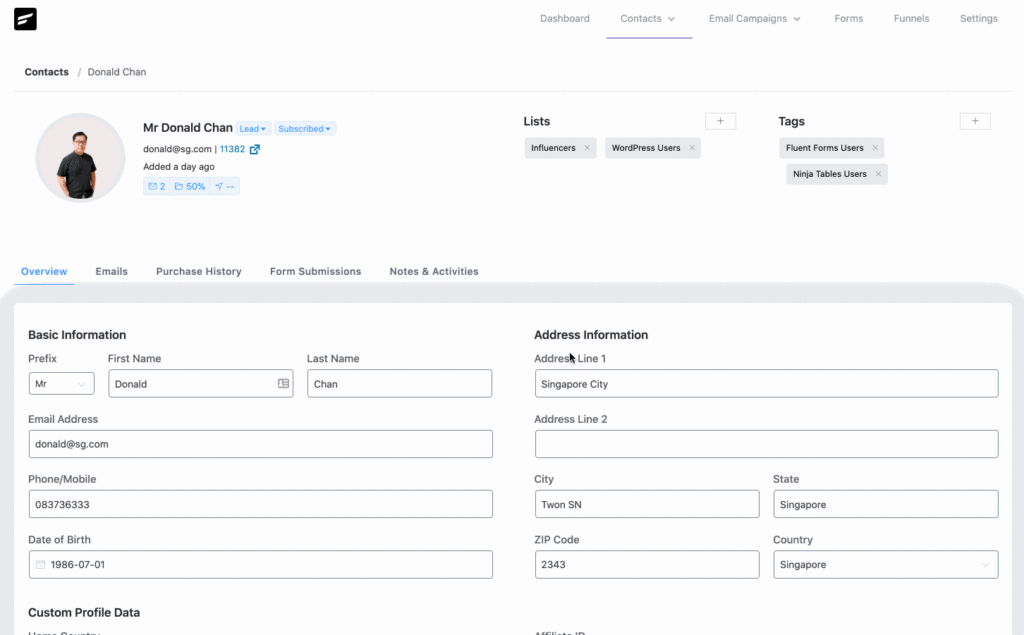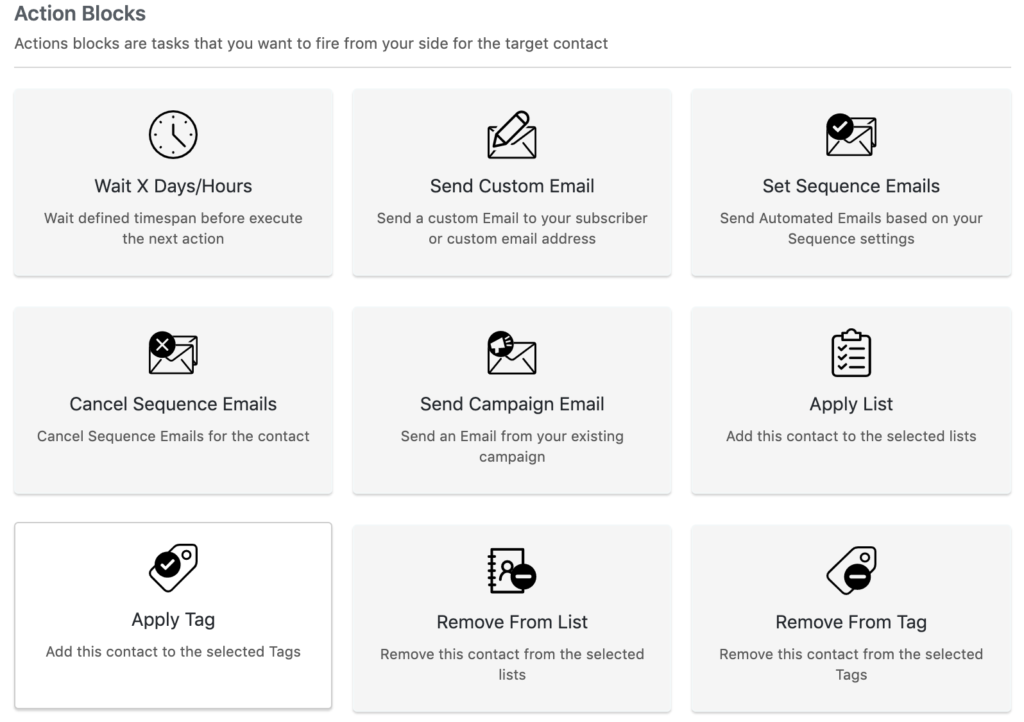 Automate Email Marketing
FluentCRM comes with targeted email campaigns, Drip email sequences, and marketing automation. So if you've imported contacts through Zapier, you can set up campaigns, Drip sequences, and marketing automation to maximize your business's growth potential!
Coming soon – Automated Workflows
If you're using the Zapier app, you know how cool Zaps are! FluentCRM comes with many triggers for running marketing automation that is just like Zap. That's why we will add more supported webhooks to let you automate workflows and marketing automation. As a result, you'll be able to enjoy more conditional triggers with FluentCRM's Zapier integration.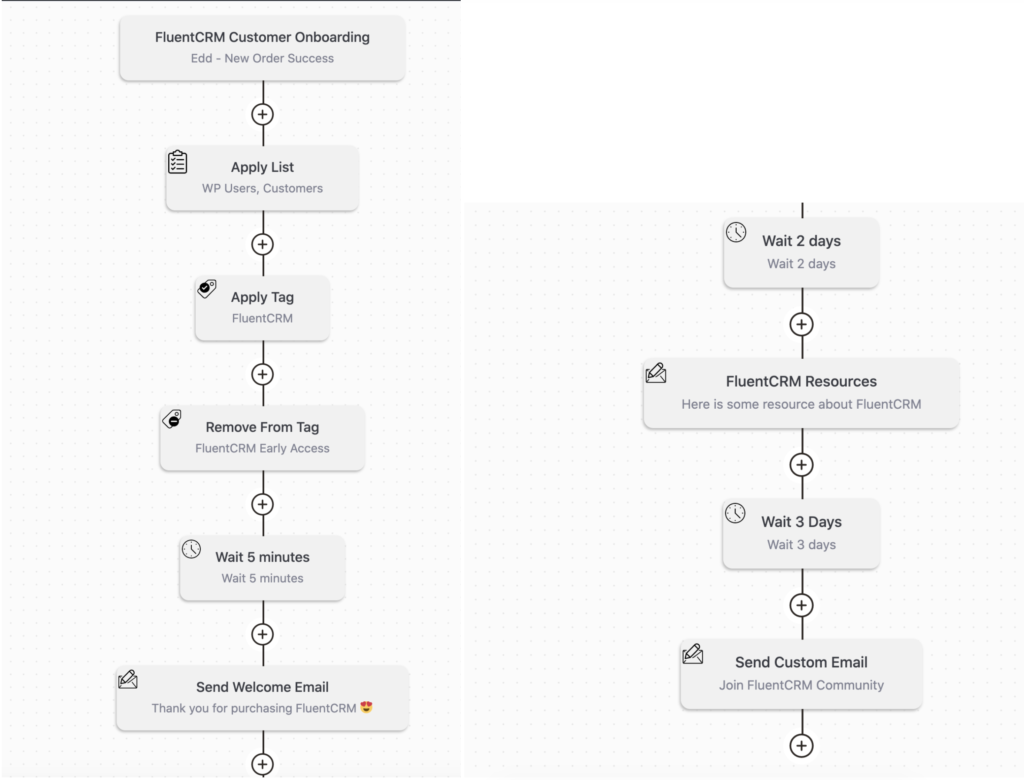 Save Time
Time is money. Invest your time in thinking, and improving your website or business. There's no point in wasting time on something that you can automate. Save time with both FluentCRM's Zapier integration and improve your WordPress experience!
30+ Integrations. Not Paid Add-ons!
FluentCRM automatically integrates with popular e-commerce, lead generation, membership, and LMS plugins without any add-ons. Connect your tools now and unlock unlimited automation possibilities!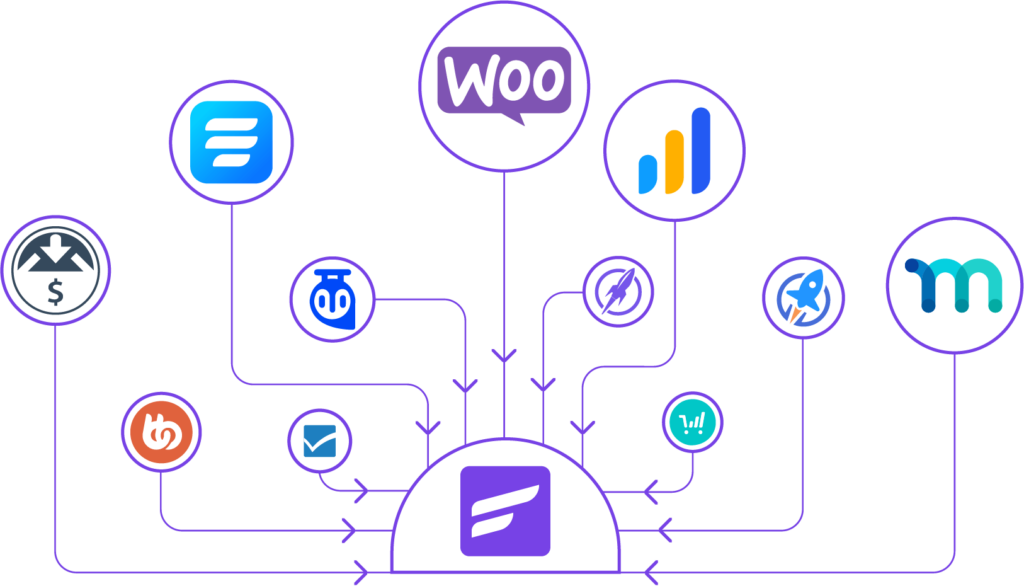 Say goodbye to monthly payments
FluentCRM doesn't just come with the best features, its pricing is also hard to pass on.
Single Site License
$129/yr
$103/yr
5 Site License
POPULAR
$249/yr
$199/yr
50 Site License
$499/yr
$399/yr