Free Tips, News & Tutorials Delivered to Your Inbox!
If you have valuable knowledge, insight, and experience, you can earn good money online by making and selling online courses. In case you're interested and looking for a way to share your knowledge online, you need to choose the right platform to host your online course.
WordPress LMS plugins allow you to convert your WordPress site into an online learning platform. You can create, manage, and sell online courses from your dashboard with these plugins. And most importantly, you don't have to share your course revenue with anyone else. That's why picking up a WordPress LMS plugin is your best bet.
We've compared the best WordPress LMS plugins on the market in this article. So you can choose the right plugin for creating your online course platform.
Before going to the main article, here's a quick explainer on a learning management system (LMS) and how it varies from a membership plugin.
What is an LMS plugin?
An LMS plugin allows you to create, maintain, and deliver eLearning courses, often known as online courses. The following are some of the key elements of a WordPress LMS plugin:
Immediate feedback: A good platform gives learners immediate feedback so they can figure out what they know.
Grading system: Implementing a grading system that demonstrates your students' progress is one of the finest ways to make learning fun and measurable.
Certification: Providing certification to those who successfully finish their courses is often an expected reward.
A WordPress LMS allows you to manage your online courses, documentation, monitoring, reporting, and delivery from your WordPress dashboard.
WordPress LMS vs Membership plugin
WordPress LMS plugins allow you to create online courses and learning programs. It allows you to limit course content to only those who are currently enrolled. It also gives you access to gamification techniques to encourage learners to try new lessons and increase engagement.
On the contrary, WordPress membership plugins can do much more than just keep your content safe. In fact, some membership plugins come with advanced LMS features. This allows you to create both a fully functional membership site and an appealing eLearning experience for students.
If you want to provide a short course, including a quiz at the end, a basic LMS plugin can just be the right fit for you.
On the other hand, a membership plugin with LMS features would be a better alternative if you want to provide various online courses, additional exclusive content, and members-only forums.
Note that many WordPress plugins come with built-in groups or membership functionalities. And the plugins we'll compare are no different.
Features to look out for in an LMS plugin
Setting up a learning platform using LMS plugins require time and effort. And the last thing you want is to spend that time and effort creating a course only to discover a key feature that isn't available in the one you chose. So, what functionalities should you be eyeing while looking for an LMS plugin?
Let's look at some of the primary requirements, as well as the extras that make your learning website stand out:
Course creation: A plugin that provides features for uploading various file types such as videos, PDFs, URLs, and other files. A robust course page builder is essential. This way, you simply add the course content to a template and hit the Publish button
Course progress report: To show your students their progress and how well they're performing. This serves the purpose of a reward which is necessary to keep users motivated and encouraged.
Student enrollment and management: Keep track of how many students have enrolled in your courses and collect fees based on membership.
Content dripping: A technique of gradually releasing some course materials as students progress.
Quizzes/Polls: You can easily integrate quizzes inside your courses using a quiz tool. You can make your courses more enjoyable and exciting for your students this way. You can use polls to ask your participants for feedback once they've completed the course. Of course, polls can be included in your courses at any moment during the course.
Tests/Assignments: Tests enable students to assess how well they've grasped the content. This way, you can be assured of if your course is understandable for your students. It's also a fantastic way to set benchmarks for when the next part of the content is included in the course.
BuddyPress and bbPress: BuddyPress allows users to create profiles and join groups to participate in forum discussions. bbPress allows to receive comments, start certain topics, or let users interact with each other in a thread. So, these two integrations are important.
Financial marketing tools: Affiliate programs, commission systems, and coupons are all examples of this type of marketing. The aim is to persuade more people to enroll in your courses by providing incentives and spreading the word.
Email notifications: Every modern and advanced LMS should have the feature for automatic email notifications (all plugins in this comparison do). Participants of the course must be informed of their enrollment, given any necessary access details, and kept up to date on their progress.
Payment gateway support: You'll definitely want to sell your course and make money with it. So, when selecting an LMS plugin, ensure you can integrate suitable payment providers to complete purchase transactions (this option is available in all of the plugins in this guide).
Gamification and certificates: These are incentives that appear after completing a specific task or completing a course. Badges and certificates are always preferable to email confirmations since they can be printed out. Not to mention it makes students feel good about themselves when something is unlocked.
Homework options: It simplifies the submission and grading procedure. On most platforms, sending out assignments isn't difficult, but can students give back homework without difficulty? It's your job to ensure that.
Add-ons: With add-ons or extensions, you can enhance the functionality of your LMS plugins if needed. Check prudently before buying whether the necessary add-ons are available and if they require payment.
Now that you understand the distinctions between LMS and membership plugins and know what to look for in an LMS plugin while choosing one, let's review some of the top WordPress LMS plugins for creating online courses:
7 best WordPress LMS plugins
Going through the feature list outlined above and noting what is most significant to your course website would be wise. If you don't require all of them, using a simplified WordPress LMS plugin rather than a full suite may save you money. However, once you start enrolling students, you don't want to be short on essential tools.
Here's a quick rundown of the best WordPress LMS plugins to get started:
| Plugins | Price starts | Integrations (3rd Party) | Free version | Read details |
| --- | --- | --- | --- | --- |
| LearnDash | $159 | 20 | No | More |
| Masteriyo LMS | $140 | 6+ | Yes | More |
| LifterLMS | $120+/year | 45 | Yes | More |
| TutorLMS | $149 | 17 | Yes | More |
| LearnPress | $249+ | 31 | Yes | More |
| Sensei | $149 | 7 | Yes | More |
| MasterStudy LMS | $59 | 16 | Yes | More |
1. LearnDash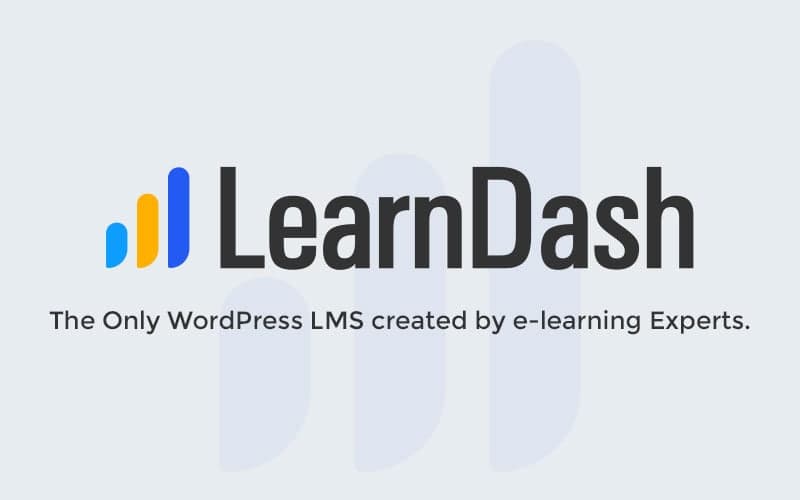 Because of its overall speed, functionalities, and excellent online course design, LearnDash is a perfect match for entrepreneurs, universities, and training organizations interested in selling their courses over the internet.
LearnDash covers most of the must-have elements we discussed earlier in this article; hence we'd consider it a complete package with options for content dripping, course selling, rewarding students, and setting triggers depending on actions.
Additionally, LearnDash offers an email notifications add-on and integrates with many CRMs, marketing automation platforms, and even WordPress marketing automation plugins so that you can send personalized email notifications and manage students effectively.
Tutorial: Learndash email marketing automation with FluentCRM.
Since the pricing is fixed yearly, it is cost-effective in the short term. For example, you pay $159 for the first year with one website support and all of LearnDash's features. The price increases to $189 per year for a 10-site license and $329 for 25-site support.
The lack of a free trial is a disadvantage of LearnDash. The good thing is that you can cancel it within the first thirty days if it doesn't suit you.
Key features:
There is an option to design multi-tier courses, dividing the courses into different difficulty levels. For instance, you can include quizzes and various lessons along the process.
Provides tools for drip-feeding content based on a set timetable. Lesson timers can also be included to ensure learners spend specific time on each lesson.
Since LearnDash already includes dynamic forums built-in. You don't need to integrate with a forum plugin.
LearnDash displays your students a gradebook and assigns course points whenever a user finishes a course section. This combines with certificates and badges well.
Promote your course with various monetization tools such as shopping carts, subscriptions, memberships, course bundles, course licenses, etc.
This LMS plugin includes automated email notifications and detailed reporting.
Students can create user profiles and easy-to-maintain groups. This is ideal for assigning any group work.
Most media types are supported by LearnDash, including videos, audio, photos, Adobe Captivate files, and Google Docs.
If you want to run LearnDash on a network, it's also multisite compatible.
With the premium Front-End Course Creation add-on, users can make their own courses on their WordPress site.
2. Masteriyo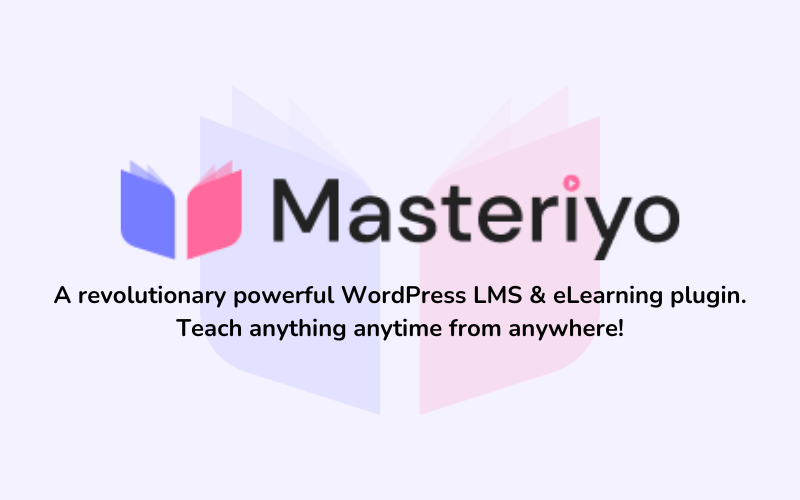 The Masteriyo LMS plugin took the best of the existing LMS plugins and added some more. It offers a set of fine-tuned features along with a lot of modern, powerful add-ons. That said, the plugin is set to revolutionize course creation in WordPress.
Masteriyo LMS features an intuitive drag-and-drop course builder for creating distraction-free learning experiences. You can have unlimited instructors and create courses with unlimited lessons, quizzes, assignments, and many more.
Not just that, Masteriyo allows you to power up your student's learning journey with course contents, drip feeds, Q&As, certificates, grade books, and more.
The best part?
Masteriyo LMS is built for engagement and security and is available at an attractive price!
All kinds of login can be secured with multiple layers of security tools and engagement-wise, it provides all the tools to keep the student glued to your courses. For example: Quiz, Q&A, Review System, Download Materials, Course Announcements, Public Profiles, the list goes on!
Is there a crazy side?
Yes, you can buy Masteriyo LMS lifetime deal for a one-time price of just $500!
Key features
Include all the tools like course builder, certificate builder, lesson module, quiz builder, assignment creator, etc., to build a dynamic course website
Sell courses using multiple payment gateways including WooCommerce, WooCommerce Subscription, Easy Digital Downloads, Stripe, and Paypal
Multiple security tools to prevent any kind of hacking or spamming
A wide range of tools like Q&A, review system, downloadables, announcements, and public profiles, Zoom classes to engage your students
Ability to create membership-based courses with Paid Memberships Pro integration
Compatible with most themes and plugins
Offers other powerful integrations like GamiPress, Open AI, and Webhook
3. LifterLMS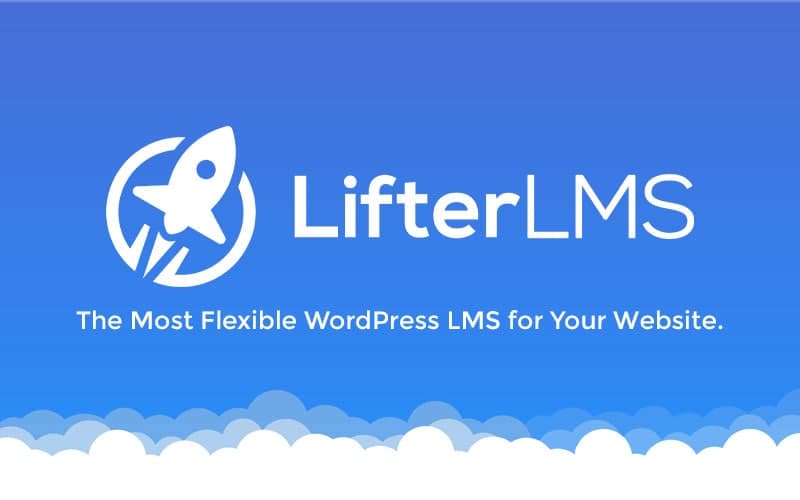 LifterLMS is an all-in-one WordPress LMS plugin with all the features one needs for his eCourse website. Creating online courses with this plugin is pretty simple.
Build your courses with a flexible drag-and-drop course builder. Making it simple to export individual courses and import them into other projects is the specialty of this LMS plugin.
The features are nearly identical to those of LearnDash, with a few noticeable exceptions. For example, LifterLMS has a graphics package containing backgrounds and other design components.
The plugin offers a wide range of services, including sample courses, quizzes, certificates, and a customized website for a fixed price. This could be useful for folks who aren't particularly tech-savvy but have ready-to-launch content. It also gives you the option to collect customer testimonials to build trust.
LifterLMS's price starts at $120 per year without any add-on. This WordPress LMS plugin also offers a 30-day free trial for $1, so there's even more reason to try it out before purchasing at full price.
Key features:
Allows direct integration with WooCommerce to sell your course separately or as bundles
Just by paying for the add-on, you can create a course website without spending any money since the core plugin is free
Technical support, live office hours, and several free training courses are available as part of the customer service package.
Lifter LMS features a sleek course builder, drip material, quizzes, and options for all types of multimedia.
Lifter LMS includes a course import and export tool, making switching platforms a snap.
Allows creating forums and social accounts for your students to engage with one another and their teachers.
Recurring payments, numerous gateways, unlimited pricing models, and coupons are just a few marketing and revenue-generating tools.
A tool called "social learning" harnesses the power of Facebook likes to better how students see your courses and engage.
4. Tutor LMS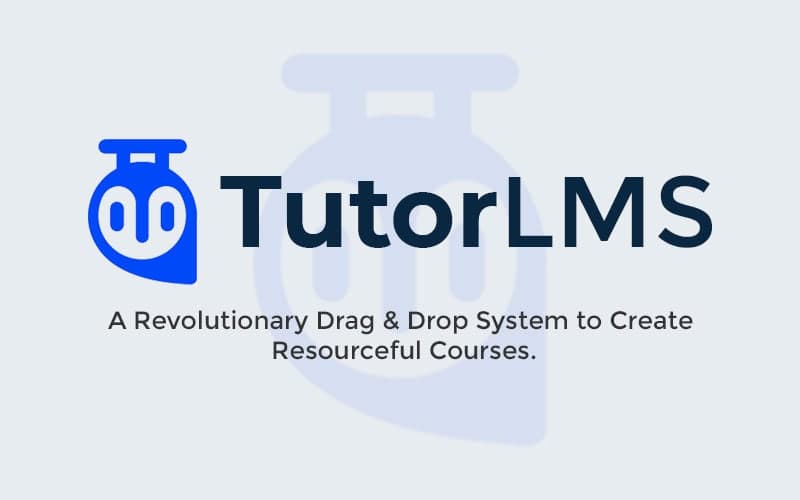 Tutor LMS is one of the newest additions to WordPress LMS plugins, yet it already has a large community of 70,000+ course authors. It's a feature-packed free WordPress LMS plugin.
You can utilize Google Classroom for effective communication, take live video classes with Zoom, and integrate Elementor for a fully customizable course design experience.
Tutor LMS has a safe platform with top-notch content security and coding standards. It features an ever-growing list of integrations with e-commerce plugins, page builders, and other well-known plugins such as GamiPress, BuddyPress, and others.
The base plugin is free. However, the premium plan for a single-site single license starts at $149.
Key features:
The Pro edition gives you access to the frontend course builder. This allows beginners to build courses directly from the site's front end.
Oxygen and Elementor page builder support gives you a completely customizable site-building experience.
It covers all kinds of course content media with support for text-only material, audio courses, VoDs, and Zoom integration for Live Classes.
For creative and intelligent quizzes, the quiz builder offers 10+ questions kinds.
A Q&A section and Student Forums help with communication for each course.
Along with covering all monetization schemes, it also supports e-commerce plugins like WooCommerce, Restrict Content Pro, EDD, and Paid Membership Pro.
Earnings and withdrawal settings are tracked and monitored in the instructor dashboard. It doesn't go into great detail, but it'll suffice in most usage scenarios.
The premium version includes useful add-ons such as Certificates, Assignments, and Gradebook.
Tutor LMS also has one-click migration solutions if you want to switch platforms. Currently, they support LearnDash and LearnPress.
5. LearnPress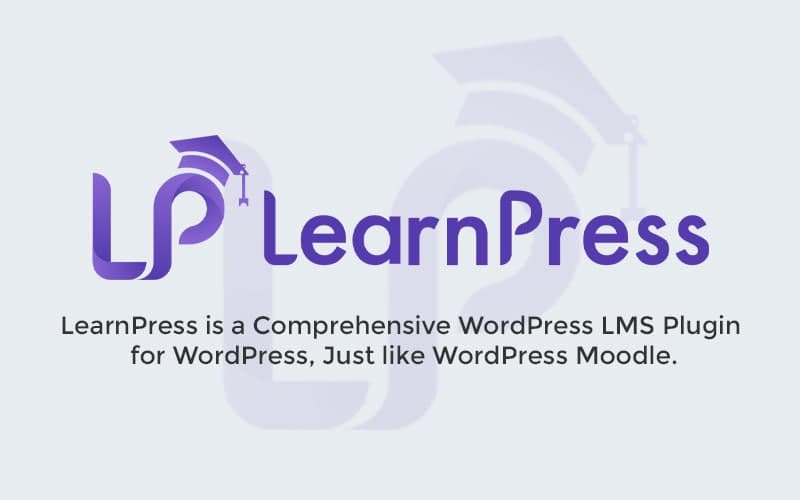 LearnPress is one of the most widely used free WordPress LMS plugins. It's the best free LMS plugin for WordPress. With this feature-rich LMS plugin, you can build courses, take lessons and tests, and many more.
The key drawback is that customer support isn't as responsive as it would be with a premium LMS. However, most of the core LearnPress add-ons are free, and email support representatives answer within 24 hours.
Each LearnPress course can be customized with tests and lessons as students progress through the curriculum. Based on how developed you want your eCourse website to be, you might need to enable a few add-ons. There are add-ons for BuddyPress, bbPress, wish lists, course reviews, importing/exporting, and course prerequisites.
Since the basic LMS plugin is free, you can create a simple but comprehensive online course. After that, you'll probably spend $50 on a theme and $30 on a payment gateway connection. There's also a premium add-on bundle up for purchase for a discounted price of $249. The advantage is that you are not obligated to pay a yearly recurring cost.
Key features:
LearnPress comes with a landing page design that is used for linking adverts and discussing course descriptions, curriculum, and much more.
You can build a wonderful page that appeals to people who are interested in becoming instructors
2Checkout, Authorize.net, and Stripe are just a few of the payment gateways that LearnPress supports.
LearnPress supports multiple instructors, letting two or three teachers collaborate on the same course.
To gamify your classes, you can use a badge and points system.
Along with content dripping, there are also included random quizzes, a WooCommerce add-on, and paid memberships.
6. Sensei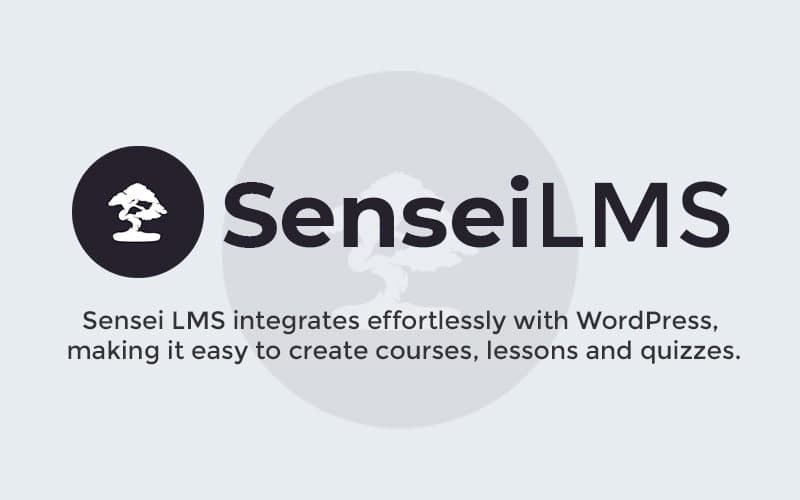 Sensei LMS is a free WordPress plugin from Automattic, the company behind WordPress.com, WooCommerce, and many other WordPress plugins. Sensei is available as a WooCommerce extension, making it a useful addition to any e-commerce store that adds online courses.
Sensei LMS comes with all of the necessary features for creating an online course, including lessons. A question section in the backend and a quiz maker are two examples of additional features.
The flawless integration with WooCommerce is the plus point of Sensei since it's designed to operate with all WooCommerce themes. It's also worth noting that Sensei doesn't require a WooCommerce theme to run effectively. Most of the gingerly-coded WordPress themes are compatible with Sensei, so it's only a question of how advanced you want your e-commerce systems to be.
The cost ranges from $129 to $279, depending on the number of sites you want to use it on. This price is only valid for one year, so you must upgrade yearly.
Key features:
The LMS plugin integrates seamlessly with both WooCommerce and WordPress, and the user interface is similar to that of creating a WordPress page or post.
The majority of WordPress themes work well with Sensei.
Those who are already familiar with WordPress should find Sensei easy to use since user registration is done through that platform.
The WooCommerce integration lets you charge for a course immediately, whether a subscription or a one-time purchase.
Basic course analytics give data on grading, course finishing, and students enrolled.
The quizzes aren't particularly special, but they contain various templates for true/false, single-line, file upload, and multi-line assessments.
Sensei randomly generates quizzes from a bank of questions you make before you start.
The grading of quizzes can be adjusted to automatic or manual.
7. MasterStudy LMS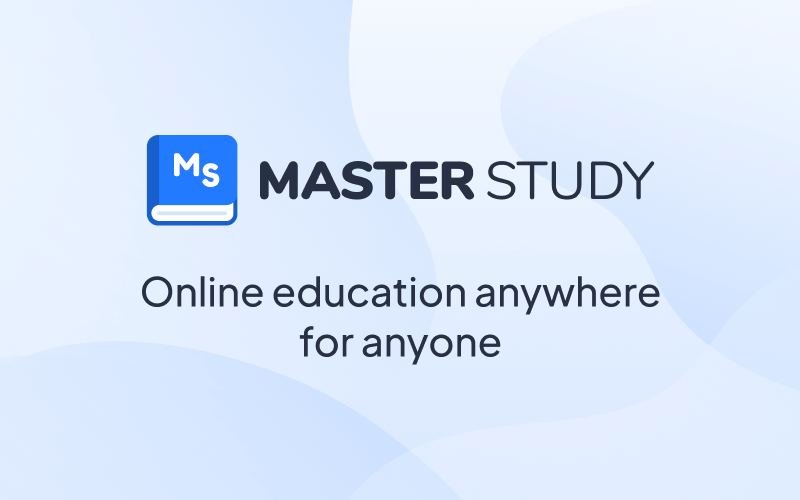 MasterStudy LMS is a complete WordPress solution for online education, e-learning, and teaching. With MasterStudy LMS, you can easily create, run and sell your courses either on the frontend course builder or the same builder in the backend WordPress dashboard.
MasterStudy LMS provides a different number of available lesson types, so you can add text, video, slides, streams, and Zoom webinars hassle-free. Apart from it, you can engage your students with quizzes and assignments. After course completion, the student can get a branded custom certificate.
Even though MasterStudy LMS is only a plugin, you'll be surprised that it also comes with a free Starter theme template. So you don't need to create the site structure from scratch or pay for the other premium themes. The Starter theme can be used with Elementor page builder.
For selling courses, you are able to set up one-time purchases with Stripe, PayPal, and WooCommerce, or make subscription/membership plans with Paid Membership Pro plugin.
MasterStudy LMS has a strong knowledge base, video tutorials, and a Facebook community, alongside premium 24/7 support service.
Basic functions like creating courses, lessons, and quizzes are free in MasterStudy LMS, which you can download on WordPress.org. The Pro version has three plans: single site, 5 sites, and unlimited licenses, respectively, for Annual and Lifetime. The cost ranges from $59 to $$799.
Key features:
Frontend Course Builder: This gives you a nice-looking visual course editor.
Two profile variations: for instructors and for students with different options.
Integrations: Elementor, WPBakery, Divi, WooCommerce, Paid Membership Pro, GamiPress, Zoom, Google Classrooms, and more.
8 types of quizzes: single choice, multiple choice, true and false, keywords, image matching, image choice, fill the gap, and item matching.
5 types of lessons: text, video, slides, streams, and Zoom meetings/webinars.
Native payment gateways: Stripe, PayPal. You can also install WooCommerce, and set up and sync it with MasterStudy, so you can use other payment options.
Free Starter theme, which can be imported with one click and managed with Elementor page builder.
Get started with the best WordPress LMS plugin today!
There you have it. The five best WordPress LMS Plugins of 2022 so far. We think each has definite strengths and weaknesses and would be perfect in certain situations.
There are do-it-all LMS, though, and these stand out for various reasons. At the end of the day, whatever type of eLearning platform you're building, you should be in good hands if you use any of these options.
Which WordPress LMS plugin do you use? Have any others to suggest? Tell us your thoughts below in the comment section!
Try Our Free Marketing Automation Plugin for WordPress!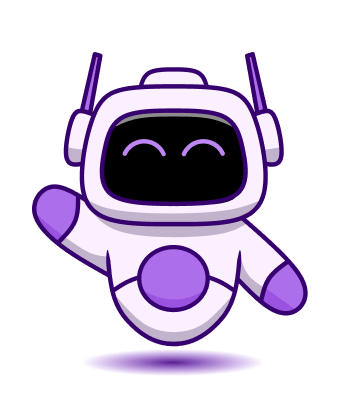 Leave a Reply
Any plans to integrate Sensei LMS with FluentCRM like you've done with LearnDash and others?

We don't have any plan yet anytime soon but we will definitely take a look if we get more requests.

Hi,

Thank you so much for mentioning Tutor LMS 🙂

Hi Sekander Bhai,
Thanks for commenting on our post. It's a superb plugin. A well-deserved mention! 👌