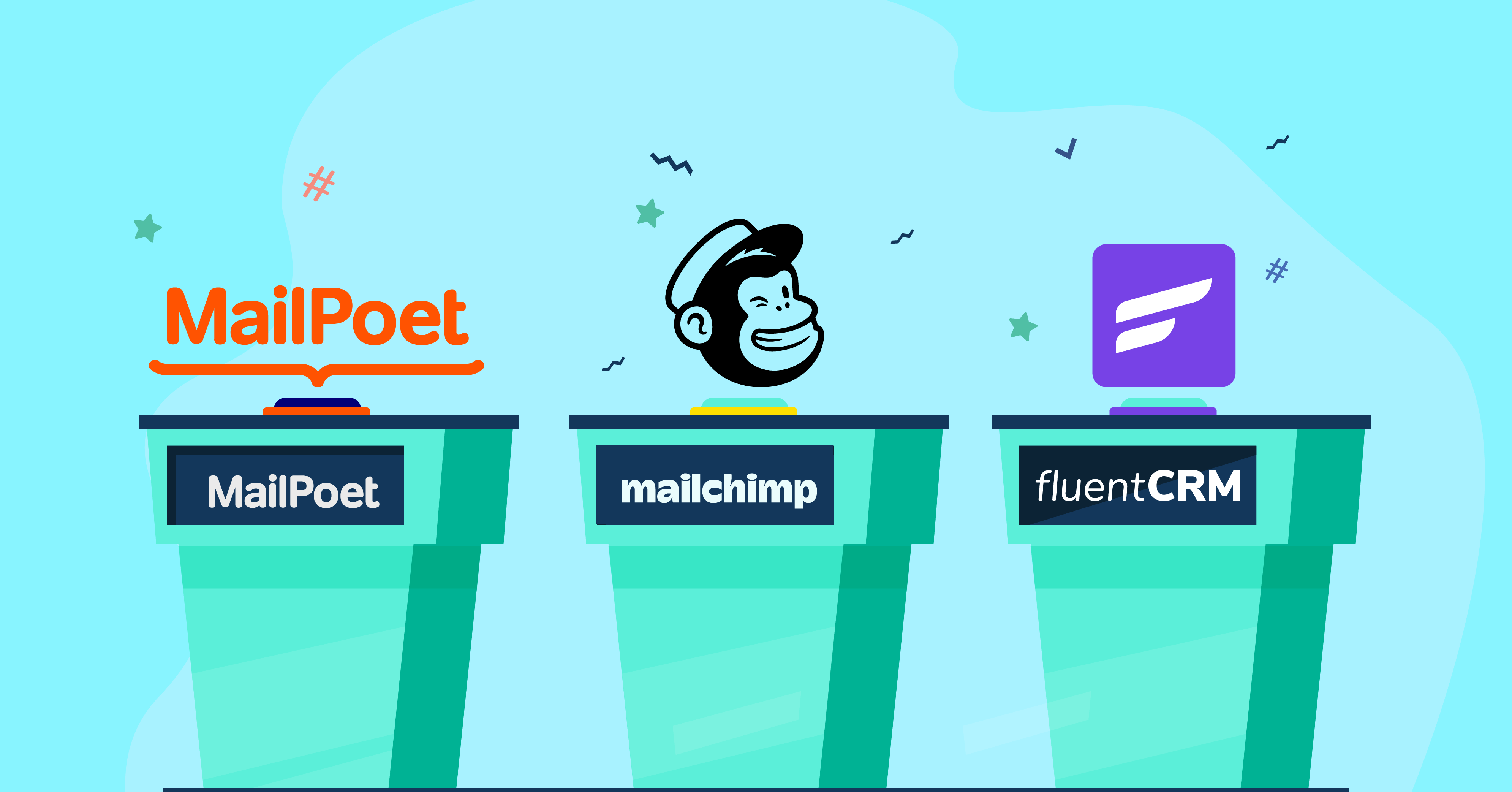 MailPoet vs. MailChimp vs. FluentCRM: Comparing the Best Email Marketing Automation Tools for WordPress
Free Tips, News & Tutorials Delivered to Your Inbox!
Email is the earliest and easiest channel to engage with your prospects online. If you want to grow your business and make it a highly profitable one, that's where email marketing comes in.
Email marketing tools have evolved to the extent that you don't have to send out cold emails anymore. People are automating all kinds of email marketing activities with email marketing automation tools. And now, it has turned into an absolute necessity for online businesses.
MailChimp, MailPoet, and FluentCRM are three such tools that play nicely with WordPress and help automate email marketing activities for WordPress sites. But the question is, which is the right pick for you?
We'll find out!
Since this article is going to be really long, here's a table of content to help you navigate:
Before going into the main comparison, let's talk about why we decided to compare MailPoet, MailChimp, and FluentCRM. There are tons of SaaS email marketing tools and WordPress email marketing plugins. So why did we pick these?
Why MailPoet vs. MailChimp vs. FluentCRM?
MailPoet and MailChimp are the most popular email marketing automation tools in the WordPress ecosystem. While MailChimp is an industry leader in marketing automation, over 300,000 WordPress users have chosen MailPoet. FluentCRM is a promising alternative to these tools with just over 10000 active users.
Every tool comes with different features and functionalities, and there will be some noticeable differences among these three tools. But when it comes to the cost of email marketing, you'll notice a significant difference among them. And that's why we decided to compare them.
Both MailPoet and MailChimp offer most features in their free version and then charge a monthly fee based on the number of contacts you have. With MailChimp, you can have up to 2000 contacts with 10000 free email sending. And with MailPoet, you get to store 1000 contacts with unlimited email sending.
FluentCRM's pricing plan is a bit complicated. It does offer a free version with limited features and unlimited contacts, but the pro version is much more accomplished. Instead of the number of contacts, FluentCRM's pricing depends on the number of domains you install the plugin on. Plus, there's an additional cost for the number of emails you send because it doesn't offer an email sending service.
Even with all the complications in pricing, FluentCRM costs way less than what you'd spend with MailPoet or MailChimp.
Note: when we say FluentCRM, we mean FluentCRM Pro. That's because MailPoet or MailChimp's pricing model is different from FluentCRM.
So without further ado, let's dive into the comparison!
MailPoet vs. MailChimp vs. FluentCRM: an in-depth comparison
When considering email marketing automation tools, you often look at the features and pricing, ignoring other considerations.
Keeping aside the difference in pricing, MailPoet, MailChimp, FluentCRM – all offer solid email marketing features. But email marketing automation tools aren't all about the features. There are several other things that you must take into consideration.
For example, all three tools operate differently, and it takes some time to learn how to put them into effect. And because your website operates in WordPress, you also can't leave out the importance of integrations. So we decided to break down the comparison based on the things you should consider before making up your mind.
Criteria
Ease of Use

star

star

star

star

star

star

star

star

star

star

star

star

star

Email Marketing Features

Email Campaigns
Behavioral Emails
Email Sequences
Email Marketing Automation

Email Campaigns
Newsletters
Email Notifications
Triggered Emails

Email Campaigns
Behavioral Emails
Email Sequences
Email Marketing Automation

Integrations
Contact Segmentation

Lists
Tags
Dynamic Segments
Behavioral Tagging

Lists
Tags
Dynamic Segments
Behavioral Tagging

Email Reporting

Campaign Reporting
Sequence Reporting
Automation Analytics

Campaign Reporting
Email Delivery Reports

Campaign Reporting
Email Delivery Reports
Automation Analytics
CTR Analytics

Email Send Limit
Pricing

$129/yr
(Unlimited Contacts)

$756/yr
(10K Contacts)
$1212/yr
(10K Contacts)
Let's begin!
Ease of use
This had to come first, as you need to set up your tool before you can do email marketing on WordPress. And even if you're done setting up your tool, it takes some technical expertise to set up email marketing automation/workflows.
MailPoet: email marketing within WordPress
MailPoet is a native WordPress plugin. It provides forms, email configuration, ready templates, and anything you need to get started within 15 minutes.
If you use other plugins that integrate with MailPoet, you can also connect them quite easily. However, depending on your needs with the integration, you may need to download/purchase add-ons.
MailChimp is a platform rather than a WordPress plugin. In order to get it up and running, you need to go through a lot of configurations such as domain verification, connecting it with your forms and plugins via API integration, and so on!
In fact, it could take a few minutes even to integrate a form with the platform. Take this Fluent Forms MailChimp integration documentation, for example. First, you'll integrate MailChimp with the form, and then you need to map the configuration to make it operate smoothly.
Although it's a one-time effort, it takes a lot of time out of your schedule to even get things working with MailChimp. And we're not even talking about the add-ons you need to purchase/install before you can integrate your plugins with MailChimp.
FluentCRM: email marketing within WordPress
Being another native option, FluentCRM does the same thing MailPoet does. You can simply install the plugin, create forms to build your list, and set up automated marketing emails from WordPress.
But what sets FluentCRM apart is the way it integrates with other WordPress plugins. Yes, it's automatic! There's no add-on, no additional configuration. FluentCRM detects the installed plugins on WordPress automatically and shows you the possible ways you can automate things.
However, FluentCRM isn't entirely free of hassle. Like we've mentioned, FluentCRM doesn't handle email sending by itself. Although it does send emails without any configuration, they might not hit the recipient's inbox because of the way WordPress handles email deliverability. Hence, it's best to configure an email sending service like Amazon SES with FluentCRM.
Winner: It's a tie between MailPoet and FluentCRM. While MailPoet has the upper hand in terms of a first-time configuration, FluentCRM makes up for it at a later stage with automated integrations.
Email marketing features
Of course, email marketing is impossible without email marketing features. And luckily, there's no shortage of email marketing features in either MailPoet, MailChimp, or FluentCRM.
Let's explore!
MailPoet email marketing features
MailPoet offers 50+ ready email templates and features a drag-and-drop email template builder. It lets you set up newsletters, welcome emails, and the latest post notifications.
Newsletters: These are one-off emails you can send to a specific contact list or all of your contacts.
Welcome Emails: Welcome emails are automated emails or email sequences. When someone joins a list, MailPoet can send out a single email or a sequence of emails.
Post Notifications: Post notifications are automated WordPress post notifications. Whenever you publish a blog post, MailPoet can send out an email notification to your subscribers – informing them about your new post. You can also set the frequency of those emails based on your preference.
MailPoet also allows you to automate some WooCommerce marketing emails.
With MailPoet, you can set up various emails based on your customer's product purchase or purchase category. It also lets you set up abandoned cart emails and customized WooCommerce emails to boost conversion rates.
Thus, MailPoet is a good choice if you're trying to set up some automated emails for your website and WooCommerce store.
MailChimp email marketing features
MailChimp comes with 100+ email templates and features a beautiful email builder that's now called the content studio. Depending on your package, it allows you to set up a wide range of one-off emails and email automation funnels (now called customer journey builder).
The one-off emails are just like what's possible with MailPoet. For instance, you can set up an automated welcome email or send out an email campaign. Similarly, you can set up automated purchase-based and transactional emails if you've connected your WooCommerce store.
But what sets MailChimp apart is the "Customer Journey Builder".
Clearly, this makes things much easier when you're trying to predict your customer's journey with your business. You can define what to do when a customer makes a move and capitalize on every opportunity. So with MailChimp, it's unlikely that you'll be short on options.
FluentCRM email marketing features
Now it's time to explore the new boy in the town – FluentCRM offers three types of email marketing features. You can send or schedule an email campaign, set up email sequences, and finally, there's email marketing automation – for which the tool specializes.
Being a WordPress plugin, FluentCRM offers a block-based email composer with no email templates. But you don't have to worry about that if you are comfortable preparing WordPress posts. The block editor just feels more natural!
Email campaigns: This is an option for sending an email campaign to a list of contacts, much like MailPoet's newsletters and MailChimp's one-off emails. However, it comes with some additional features such as A/B testing and post-campaign actions.
Email Sequences: Email sequences are like templates of a set of emails. But they offer a bit of control, such as when to send an email and when not to. Email sequences are best utilized inside email marketing automation funnels.
Email marketing automation: FluentCRM's email marketing automation is the answer to MailChimp's customer journey builder. But the plugin's ability to do things without going through any configuration process makes it a better and easier experience overall.
Like we mentioned, you'll need to use connectors to make things work in MailChimp. Being a native WordPress plugin, FluentCRM eliminates such requirements. You can simply select a trigger and start building email automation funnels using the visual funnel editor.
Another remarkable fact about FluentCRM's email marketing automation is that it comes with many straightforward automation possibilities.
In MailChimp, you usually add your customers to a list to initiate automation funnels, but FluentCRM's built-in integrations mean that you don't have to go through such complexities. There are default WordPress event triggers, as well as plugin-specific triggers. You can simply select one of those and start shaping your automation funnels.
Winner: For smaller tools like FluentCRM or MailPoet, it's hard to match MailChimp's email marketing features. But if you only consider email marketing features for WordPress, FluentCRM has the edge over both MailChimp and MailPoet.

It offers more features compared to MailPoet and is easier to work with compared to MailChimp. Thus, FluentCRM is the winner.
Integrations
Integrations help you tie apps and tools you use so that you can exchange data between platforms and take various actions. For example, the ability to connect with WordPress or WooCommerce and take actions (i.e., sending emails) based on what's happening on those platforms is integration for MailChimp.
This kind of integration smoothens your workflow and helps you achieve more automation using the tools you have. Most email marketing tools offer integrations with other platforms and tools, and our compared tools are no different.
MailPoet integrations
MailPoet integrates with WooCommerce, popular forms, page builders, and some other WordPress plugins. These include Elementor, Fluent Forms, Gravity Forms, OptinMonster, MemberPress, Bloom, etc.
In total, MailPoet integrates with 29 plugins – most of which are form plugins and lead generation tools. It doesn't integrate with many important e-commerce, Membership, and LMS plugins except WooCommerce, MemberPress, Advanced Ads, Profile Builder, and Simple Giveaways,
Another major drawback to MailPoet is that it doesn't offer webhooks that allow users to build their own integration.
MailChimp integrations
Frankly speaking, you can't find too many email marketing platforms that offer as many integrations as MailChimp does. Being the most popular email marketing platform, MailChimp integrates with over 300+ apps and platforms. And many tool developers integrate MailChimp from their side. For example, LearnDash offers a MailChimp integration from their side.
Because of MailChimp's popularity, it's hard to imagine that you'll struggle to find a MailChimp integration for a tool you use. However, the same old configuration issue will persist. For almost every integration, you'll need to buy/add an add-on or connector to your WordPress site. Plus, there's an additional hassle of configuring things.
FluentCRM integrations
Although a new tool, FluentCRM offers 25+ built-in integrations – most of which are with WordPress plugins. The integrations include WooCommerce, Elementor, Fluent Forms, MailOptin, LearnDash, MemberPress, WishList, and so on. Besides, the team is adding more integrations every quarter, and many plugin developers are building integration with FluentCRM.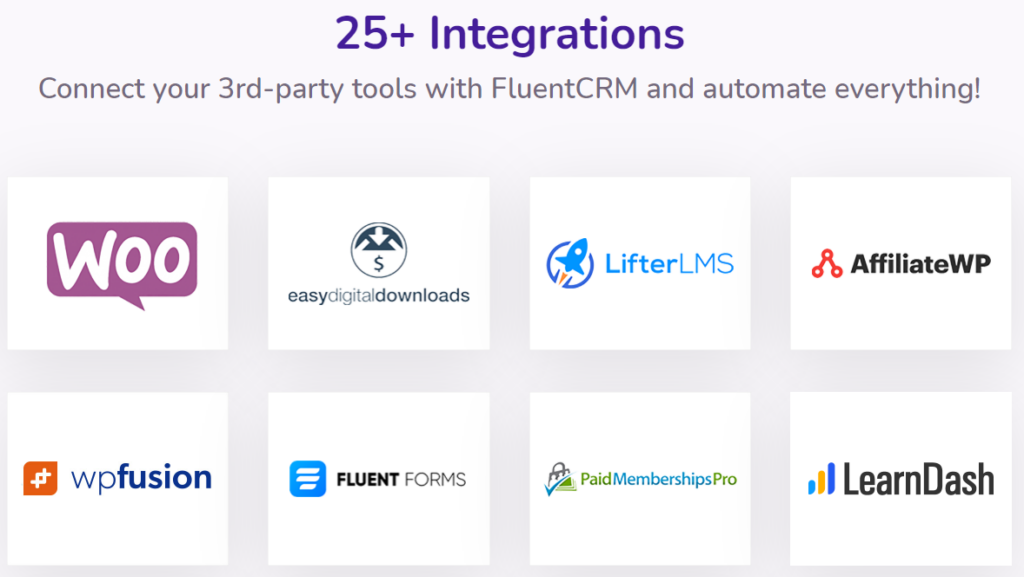 What's best about FluentCRM's integration is that they are native. If you have a plugin installed, FluentCRM automatically detects the plugin and shows you ways to make the most of the integration – a more straightforward method than MailChimp!
One major downside of FluentCRM is that it doesn't integrate with many popular form plugins and form builder tools yet. Since form plugins and tools are essential for lead generation, this can hold you back from using the plugin. But if you don't mind going through some technicalities of webhooks, you can connect any form with FluentCRM!
Winner: This goes to MailChimp. Smaller tools like MailPoet or FluentCRM simply can't compete against such a massive platform when it's about integrations. However, we recommend that you check whether the integration method suits you or not.
Contact Segmentation
Contact segmentation allows you to deliver relevant, personalized messages to your audience. This feature is precious if you want to create contact groups that share similar characteristics.
Contact segmentation in MailPoet
MailPoet lets you create lists and segments. While the list is pretty self-explanatory, the segment feature is pretty advanced. In MailPoet, you can create lists for people who join via sign-up forms. WordPress users and WooCommerce customers also get added to the lists.
The segment feature lets you filter out contacts based on various conditions. You can set up a wide range of conditions and filter out contacts pretty easily.
Contact segmentation in MailChimp
MailChimp's ability to segment contacts is on another level. Under the audience, you can use lists, tags, and segments.
Lists and tags can be managed via automation and various sign-up options, while segments give you loads of options to filter out contacts.
Contact segmentation in FluentCRM
Like MailChimp, FluentCRM allows you to segment your contacts via lists, tags, and dynamic segments.
However, there's a slightly better chance of achieving better contact management as lists and tags can be applied when plugin-based events happen (i.e., when someone enrolls in a course, give them a list or tag). There is some added flexibility if you consider MailChimp.
The dynamic segment is similar to what you can do with MailPoet or MailChimp. You can set the conditions, and contacts will get added to the segment automatically.
Winner: Due to the flexibility it offers, FluentCRM's contact segmentation is better. However, MailChimp's segmentation options aren't far behind.
Email reporting and analytics
Granular email reporting is another crucial feature any email marketing automation tool should specialize in. After all, data helps email marketers make decisions.
MailPoet reporting
MailPoet's email reporting features only the basic stats such as delivery reports and sent, open, click, etc., metrics. There are no advanced reporting facilities that speak for a campaign's success or failure.
MailChimp: reporting and detailed analytics
The Chimp features the most advanced reporting system you can expect in an email marketing software. Everything is so granular, from e-commerce reports to email analytics, that you can have a wide range of metrics to consider before you plan your next marketing campaign.
FluentCRM: reporting and analytics
FluentCRM's email reporting is similar to what MailPoet offers. It allows you to track your campaigns, email sequences, and automation funnels with the necessary email stats. Plus, if you're sending emails to your WooCommerce customers, you'll also get to see revenue reports.
However, FluentCRM's automation reporting features step reports and shows you the conversion ratio. So you get some truly meaningful data to optimize your funnels for a better conversion rate.
Winner: Both MailPoet and FluentCRM come with similar analytics. FluentCRM slightly outperforms MailPoet with its detailed email automation reports. But MailChimp's reporting is way better compared to the other two WordPress plugins.
Pricing
We talked about pricing at the beginning, but we didn't dive into the details. Most SaaS email marketing automation tools follow a complicated pricing policy. Some tools charge based on the number of contacts you store, and some charge based on the number of emails you send.
Besides, some tools limit the features based on the pricing tier. So let's find out how MailPoet, MailChimp, and FluentCRM compare price-wise.
MailPoet pricing
MailPoet is free for the first 1000 contacts. If you use their email sending service, its pricing tier depends on the number of contacts. For 10000 contacts and unlimited email sending, you'll have to pay $63 every month. And the cost keeps increasing as your business grows.
However, if you decide to not use their email sending service, you can grab the annual license for a price between $149 to $499 (depending on the number of domains you install MailPoet).
MailChimp pricing
MailChimp lets you have 2000 contacts for free. Once you cross the limit, the pricing tier depends on features and the number of contacts. There's also an added cap to your email sending limit based on the package you choose.
We recommend the standard package. It includes the necessary features for email marketing. If you have 10000 contacts, you can send up to 120K emails for $101 per month.
Also, note that integrating your tools with MailChimp may involve an additional fee. Most tools and plugins offer integration with MailChimp for different prices, and you have to take these costs into account when calculating your email marketing cost.
FluentCRM
FluentCRM follows an entirely different pricing model compared to MailPoet or MailChimp. The plugin has three pricing tiers – all based on the number of installations. There's no contact limit or email sending limit. All the features and integrations are also included with every plan.
However, FluentCRM doesn't offer a native email sending service. It depends on WordPress's default email configuration for sending emails and email deliverability. WordPress isn't good at handling email sending. So you need to integrate WordPress with a good marketing email sending service.
A good email sending service like Amazon SES offers 1000 email sending for $0.10. Other email sending services are also affordable. So no matter what email service you use, you'll save tons of money every month!
Winner: No monthly fees, no complex pricing tiers; FluentCRM's flat pricing policy can save tons of money that you'd otherwise spend on email marketing. So we had no problem picking the winner.
Final Verdict
We can state one is better than the other based on which plugin won the most silverware. But it's best to go for an email marketing automation tool that's tailored for your business and fits your needs.
So we'll sum up the verdict with the reasons you should consider MailPoet, MailChimp, or FluentCRM.
Reasons to choose MailPoet:
Works within WordPress and is easy to configure.
Everything is ready to help you step into the email marketing game inside WordPress.
Offers unlimited email sending with excellent deliverability.
Best for smaller e-commerce sites and bloggers that want to be able to do some automated email marketing and newsletters.
Reasons to choose MailChimp:
Complete marketing automation platform with more than just 'email marketing' features.
Integrates with almost every tool and plugin.
Regardless of the additional costs and relatively steep learning curve, you can achieve any email marketing goals.
Has the most advanced reporting and analytics any email marketing automation tool can offer.
Best for large enterprises that don't mind spending time and money to get the most out of email marketing.
Reasons to choose FluentCRM:
Easy to learn and implement, works within WordPress.
Feature-packed email marketing automation system for WordPress.
You can reduce email marketing costs by at least 70%.
Offers CRM functionality within WordPress.
Perfectly tailored for WordPress users with a blog, e-commerce, membership, LMS, or affiliate site. Others can also use it using Automator plugins.
Due to the significant impact it has, an email marketing tool can make or break your business. We hope this comparison will help you make the right decision in choosing the right WordPress email marketing automation tool. Good luck!
Did we miss anything? Feel free to leave a comment! Also, subscribe to our blog and follow us on Twitter!
Try Our Free Marketing Automation Plugin for WordPress!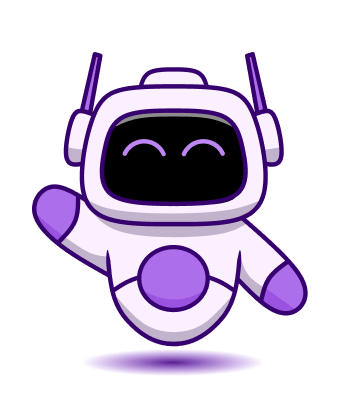 Leave a Reply
Insightful comparison of email marketing automation tools! To enhance your email marketing efforts, imagine integrating them with a Social Community WordPress Theme. This strategic blend can not only help you effectively reach your audience but also create a dynamic online community where users connect, engage, and contribute within your digital space.

Thank you for this honnest comparison !

Glad you liked it. Thanks!