Free Tips, News & Tutorials Delivered to Your Inbox!
Oh, Hey!
Thanks for stopping by! We've celebrated FluentCRM's birthday this weekend —it turned 2 on October 1st!
What a wonderful journey it has been! Bringing my dream into reality, experiencing incredible growth, having a wonderful user community, and competing with the big boys of the customer relationship management software arena…it's been fabulous, fantastic…fantabulous!
On this very occasion, I'd like to recap how our past year went and what's next for FluentCRM.
A quick look at FluentCRM's second year: grown-up and more polished!
As a user-centric company, we believe in listening to user feedback and implementing them rapidly. Fortunately, we're serving wonderful users like you who keep on suggesting improvements to FluentCRM. For this reason, our first year was incredible, and this year is no different!
FluentCRM has improved both as a product and as a brand this year. It's the market-leading WordPress-based CRM plugin and is more polished than before.
Let's dive into the details!
150% product growth
If you follow us closely, you know we don't invest in paid promotions. That's because we don't like bombarding your social media feeds with paid ads. We believe in user satisfaction, and it's incredible to see how our user-first approach is helping us grow as a brand organically!
As it stands, FluentCRM has grown 150% compared to the last year. Here are some fun stats for FluentCRM:
According to the WordPress repository, FluentCRM is now powering 25,000+ businesses
FluentCRM has been downloaded 200,000+ times
FluentCRM is rated 4.9-Stars out of 5
We have 110+ published blog posts compared to last year's 53
We have released a full video course for FluentCRM learners on our Youtube channel
What's new in FluentCRM?
For me, FluentCRM isn't just a product. It's something that we built to redefine the WordPress ecosystem and help small businesses(You know the reason, making email marketing affordable!)
A CRM is often the centerpiece of any business. Therefore, we treat FluentCRM's development very carefully and try to come up with polished features. Despite that, we planned to release a product update every month at the beginning of this year.
So far, we've been successful with that plan, and the result is obvious —FluentCRM is the most feature-rich CRM plugin for WordPress at this moment!
Let's look at what's improved!
Feature improvements
We have added a lot of features throughout the year. Here are a few worthy mentions:
Contact importer for integrated plugins: Easily one of the finest features of FluentCRM. This feature lets you import your contacts from integrated plugins, and you can also segment the contacts based on various plugin-specific conditions.
Migrator for other platform users: We know the struggle of switching your CRM. Contacts, data, lists, tags…there are so many things to take care of.
Fortunately for you, we have introduced an easy migrator for MailChimp, ConvertKit, ActiveCampaign, Drip, and MailerLite. Using the migrator, you can easily make your switch to FluentCRM from these platforms in a few clicks!
Advanced Filtering: Probably the biggest feature update of the year!
Having the ability to filter out contacts based on various simple and advanced conditions is surely beneficial to many people. But the best part is probably the ability to send targeted email campaigns without setting up any tags!
Data synchronization for WooCommerce, EDD, LearnDash, and LifterLMS: A primary purpose of using a CRM is to have all your data in one place, and this feature is tailored to fulfilling that purpose. You can synchronize all your customer and student data in one click!
Advance E-commerce and LMS reporting: If you're running an e-commerce or LMS website, you'll surely love the idea of understanding your business at a glance. Our advanced e-commerce and LMS reporting module is the easy way to do so!
Bulk actions: Sometimes, you end up at a point where you didn't create proper logic for your contacts to make them go through a specific automation funnel they were supposed to go through. In that case, the only remaining option is to add contacts to an automation funnel or email sequence manually.
We have added bulk actions for that. This feature lets you add your manually selected contacts to a specific automation funnel or email sequence.
More smartcodes: Want to personalize your emails by pulling off a contact's data within your email templates? We have added many more plugin-specific and automation-specific smartcodes for that!
Automation improvements
The most important use case for FluentCRM is its automation funnels. So we have improved that side massively, and FluentCRM is now way more capable of automating tasks compared to the past. Here are the notable improvements we made throughout the past year:
Automation Split-testing
As an email marketer, you probably know the importance of split testing. With our automation split testing features, you can run different actions for the same contacts inside an automation and determine which works best!
New Automation Triggers
More triggers mean more opportunities! Just like last year, we have added a few automation triggers. These include:
WordPress: User Login trigger
WooCommerce: New Order(Processing) trigger
New Automation Actions
Marketing automation isn't just about automating emails. You may also need to automate a few other tasks, and that's why we have added several WordPress-based and plugin-based actions.

These include:
WordPress Actions: Create WP User, Update WP User Meta, and Change WP User Role.
WooCommerce Actions: Change Order Status and Add Order Note.
LMS Actions: Enroll to Course, Remove from Course, Enroll to Group, Remove from Group.
New Goal: Email Sequence Completed
What's the point of running an email sequence for a contact who already received it? —None!
This year, we've added this goal so that you can direct your contacts to the right funnel stage without running an email sequence for those who already received it.
Advanced conditional logic
Love using conditional logic inside automation funnels? We've given it a touch of elegance!
This year, we've redesigned our conditional logic feature so that you can add multiple and/or-based conditions to create Yes/NO paths inside an automation funnel. This makes it easier to create more sophisticated automation funnels so that you get to be more creative with your user journeys!
New integrations
We believe every business should be able to use FluentCRM to manage customer relationships, and for that, we continued our quest to integrate more plugins with FluentCRM. This year, we've added the following integrations for FluentCRM:
BuddyBoss
LearnPress
ThriveCart
Beaver Builder
WooCommerce subscription
EDD Software Licensing
You know what I'm about to say…more integrations are on the way!
What's next for FluentCRM?
No matter how big it gets, FluentCRM's vision will remain the same —making customer relationship management easy and affordable for small businesses.
We've been successful in our plan to make FluentCRM a more polished and efficient product this year. But that doesn't mean we don't have room for improvement. We believe FluentCRM can bring more revolutionary changes to the entire WordPress arena, and we'll continue to work hard to make it happen.
As part of the plan, we already have dedicated development, support, and marketing teams for FluentCRM.
Here's what we plan to do next:
Email marketing will remain our primary focus. We will continue to add more features you requested.
Cart Abandonment —Yes, we know you want it badly, and we want to add the feature too. However, we don't want to make it for the sake of making it. We are planning to build something special, and I'm sure you'll love our cart abandonment features when it comes out!
Pipeline Management —Most of you want this feature, and we want to add it as much as you do. So you can expect this CRM feature in the next year!
Task Management —We already announced the feature in our Facebook group and gathered the recommendations. Coming soon!
We have many other plans for FluentCRM, and you'll surely love what's coming up. Stay tuned for surprises!
Let the party begin!
That's it. That's the wrap-up. But don't stop celebrating yet! Spread the word by sharing this post with your friends and colleagues, and help us grow. A testimonial to that would be how we have grown from a team of seven to fourteen!

If you like what we've done so far and what we're doing, please leave us a 5-star review on the WordPress repository. We really appreciate it!
If you haven't tried FluentCRM yet, go ahead and take our free version for a spin. You'll surely love it!
Start Automating Emails from Your WordPress Dashboard (Free!)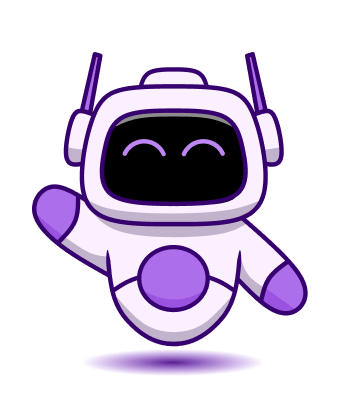 Try Our Free Marketing Automation Plugin for WordPress!