FluentCRM 1.1.90 – Exciting New Features and Updates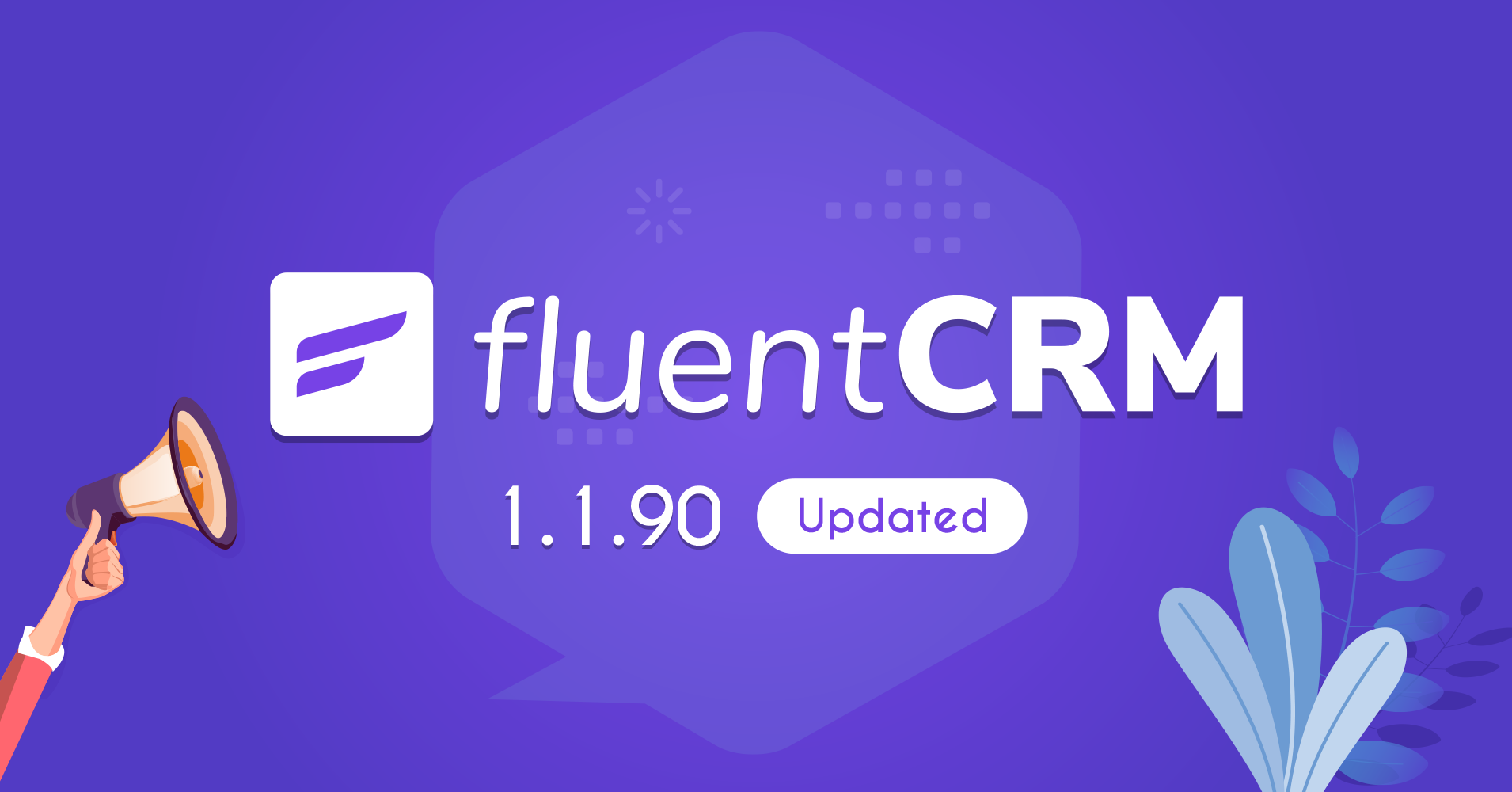 It's less than 2 months since we released FluentCRM after more than a year of development. FluentCRM is an exciting product, and we are so excited about it along with our customers. Our developer team is working continuously to improving it, and this last month, we have released 14 feature updates.
Last week, We reached the 2,000+ active installations goal. It's a big number for any new plugin like FluentCRM, and it's the fastest-growing product in our portfolio. Today, We released version 1.1.90. Let's see what's exciting features we released
What's Inside
New Conditional Email Content Block
New Automation Trigger: Cancel other Running Automation
Inline Contact Tagging with Fluent Forms
Better Email and Automation Reporting from User Profile
Rename Campaign from any campaign screen
Better Automation Visibility
Automation Trigger related bug fixed
Conditional Email Content Block
Conditional Email content block in our awesome Email Builder was the most requested feature. This will be a game-changer to deliver personalized emails to users.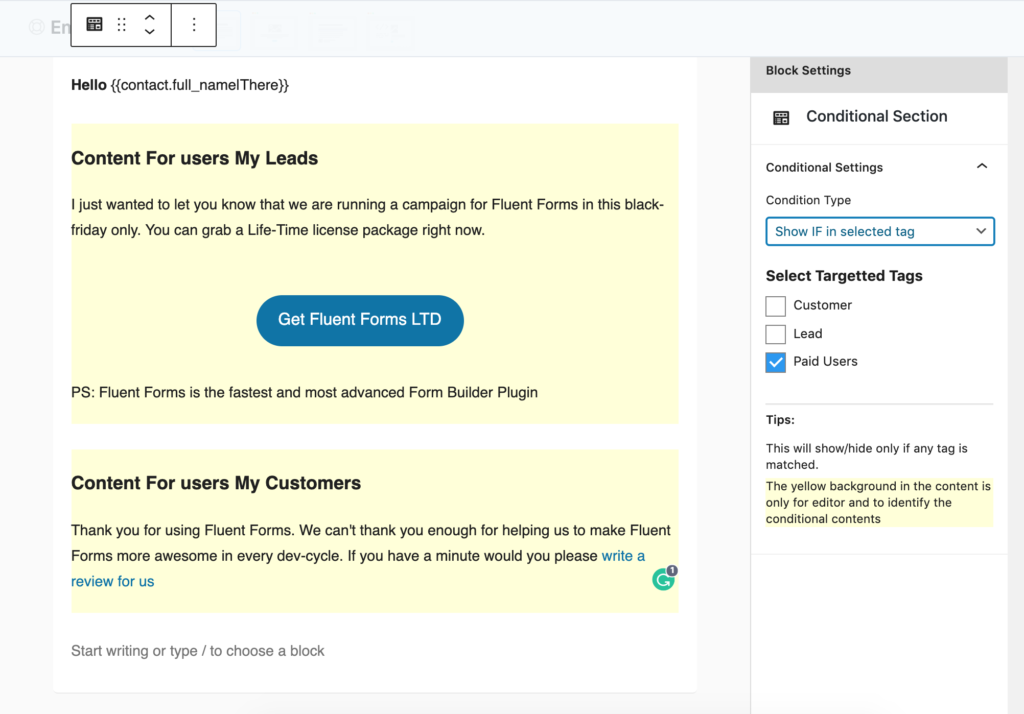 So as you see in this image, You can personalize emails in a campaign based on what tags available or not available for contact. This is extraordinary, and I am sure our customers can take advantage of it and increase the conversion rate. In the future, We will add more condition types.
The full idea credit: Christopher Fischbach, who is helping us a lot about features and how we can build a better product that will help internet marketers.
Trigger: Cancel other Running Automation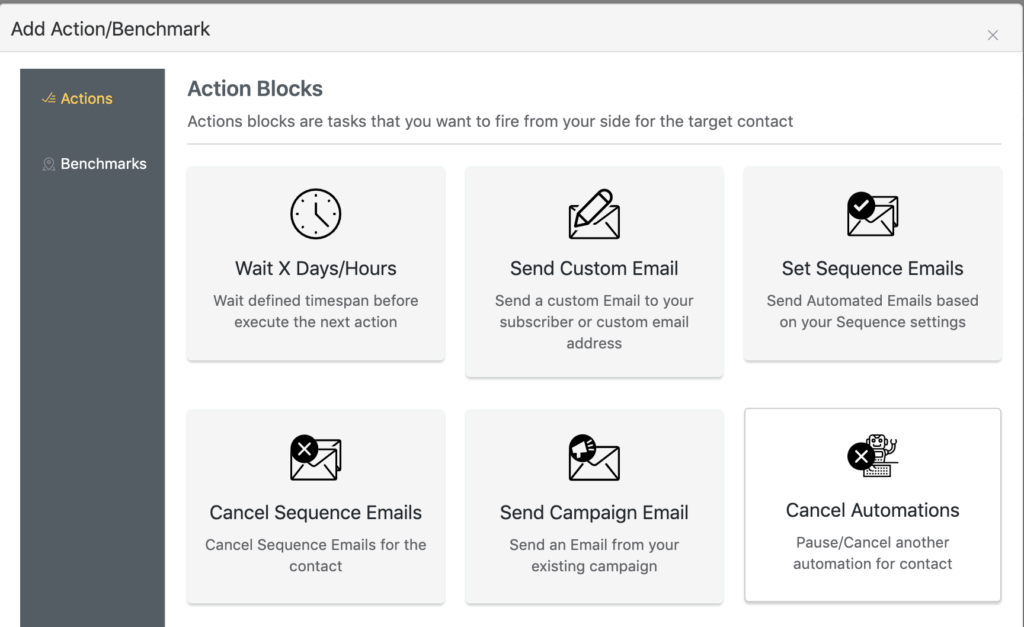 For complex Automation builder, You may need to pause/cancel another automation for certain conditions. It will be beneficial for advanced automation. Using this, at any point, you can cancel other running automation from selected automation. We also added an automation pause and resumed feature from the user's profile and an automation reporting view.
Inline Contact Tagging with Fluent Forms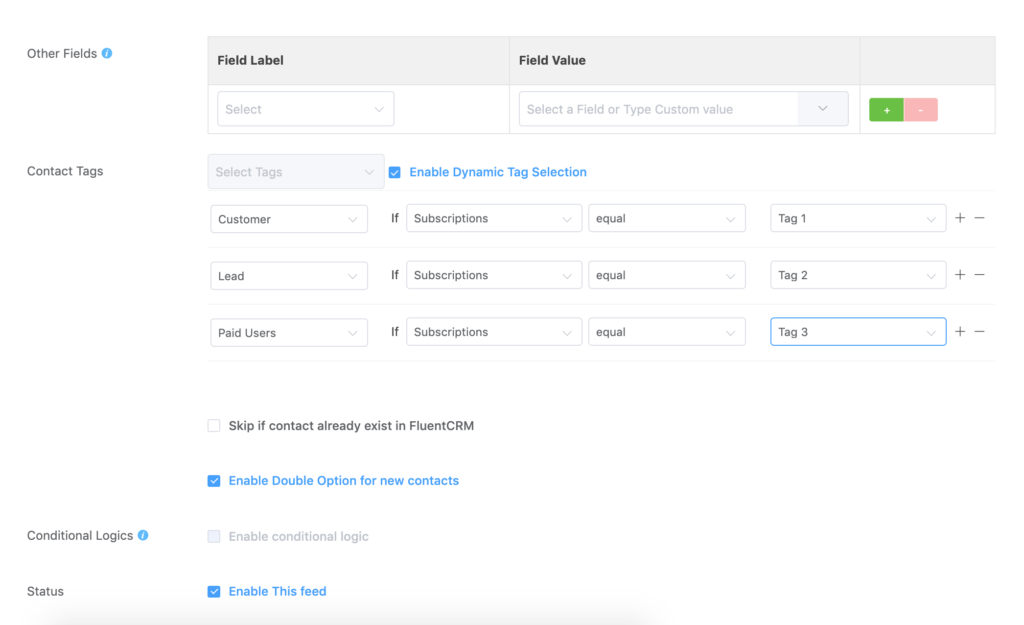 Fluent Forms is the most advanced and fastest form builder in the market. Fluent Forms is the ultimate lead generation form builder for FluentCRM. In this version, We have added support to the tag form submitter based on user input. So you can add inline conditions when selecting tags for a form submission.
User Profile Email & Automation Reporting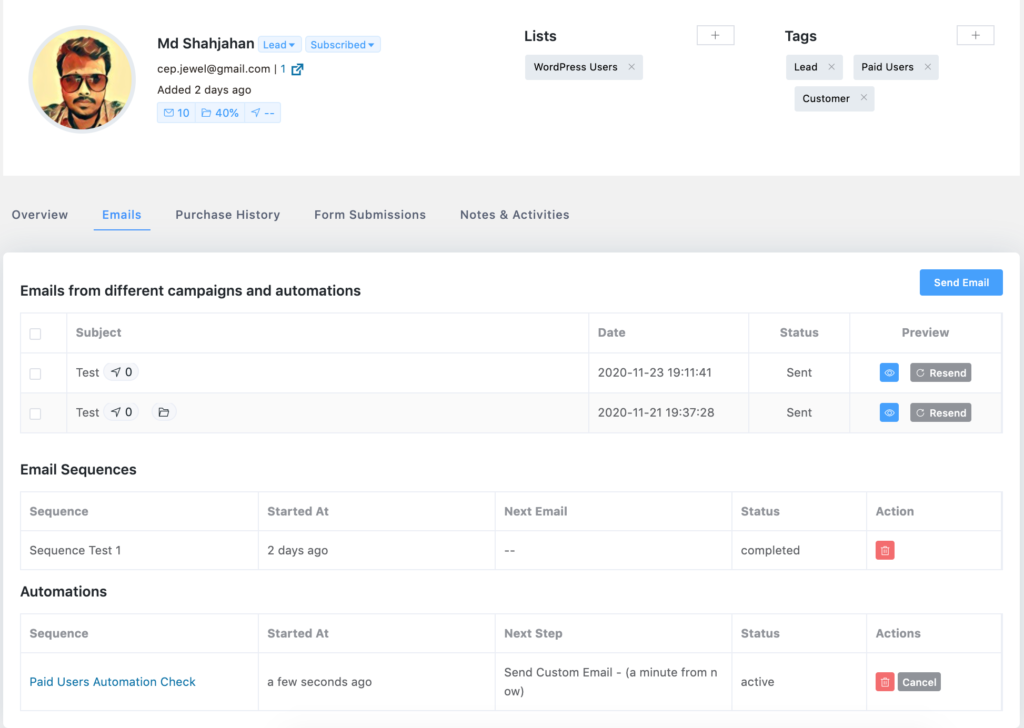 FluentCRM offers a 360-degree view of your contact to show all sorts of data of your contact. In this update, You can check in which Email sequence or Automations the contact is in. This is super useful when you want to know more about a specific contact.
Other Improvements
In every version, We improve and add features that will help our customers and users. We got a few bug reports from our community, and we addressed all of them and fixed them.
Automation Bug fix for Tagging and switching to a different automation
Cancel Email Sequence Action Automation fix
Rename campaign from any screen
What's next?
We already have a list of features that we want to add to our next feature. For this product, We did not release our roadmap as public, and this is intentional. Here are some hint for our next release
100% translation ready of the backend JS strings.
SMTP connection with upcoming FluentSMTP plugin (Sorry, It's getting late for some reasons).
A new integration in the pipeline
Some exciting new features that we don't want to disclose yet!
One More thing!
We are running a Special Discount Deal for all of our products. You can grab a lifetime deal on any of our products.