Introducing FluentCRM 2.0 – The New Era of Marketing Automation in WordPress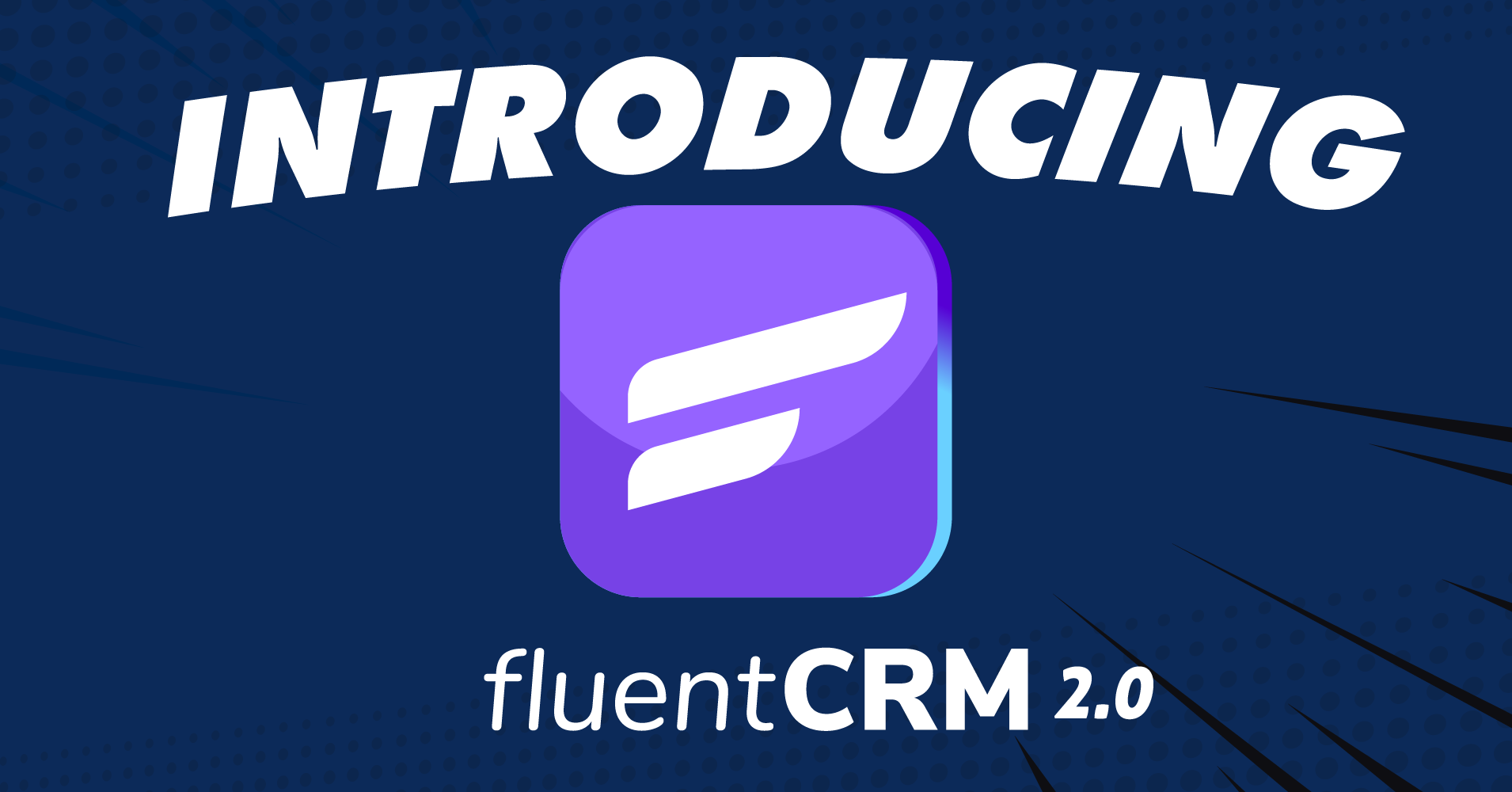 Welcome back to another FluentCRM release note. This is where I am going to reveal the biggest feature update of FluentCRM.
Let me start by thanking all of you for suggesting these beautiful features and waiting patiently. Your suggestions and trust mean a lot to us and we were working for the last 3 months to bring your suggested features into action. So without further ado, let's explore the features we've released in FluentCRM 2.0!
Mak from Funnels to Income made a nice video when we released the beta of FluentCRM. You can watch this. Please note that many more features have been added after this video. For full feature update please read this full post
1. Multi-Path Conditional Automation Funnel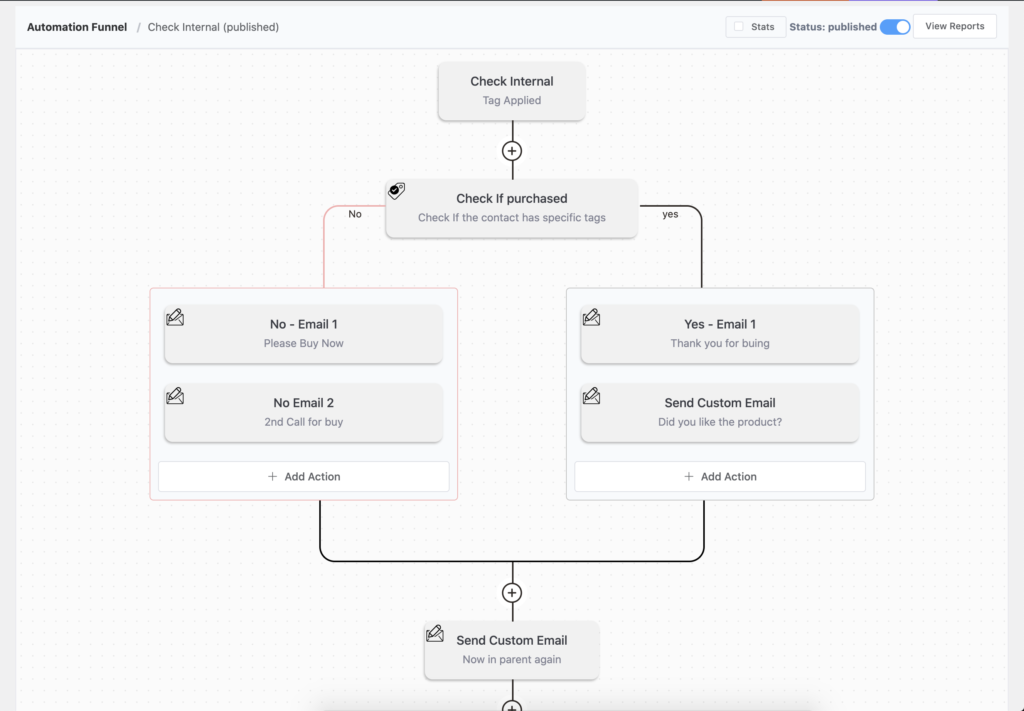 This is a feature that completes FluentCRM's email marketing automation. What is a multipath conditional automation funnel?
Think of it like an if/else statement. Previously, if something happened, you could ask FluentCRM to do something. But with the new Conditionals, you can tell FluentCRM to use conditional logic. For example, if the customer purchase a product, send them an upsell email and if they didn't, send them a reminder!
Suppose you've added a link to purchase a product in an email, several things can happen. Your lead or customer can purchase the product, or they may not even notice your email. Now you can use multipath conditional automation to differentiate your customers or send them other automated emails based on their behavior. This creates a wide range of possibilities for automation in FluentCRM and we're very happy to have developed this feature for you. Yes, you could create multiple automation to work with our previous if/then statements, but with an if/else feature, your experience will be way better!
Available Conditional Blocks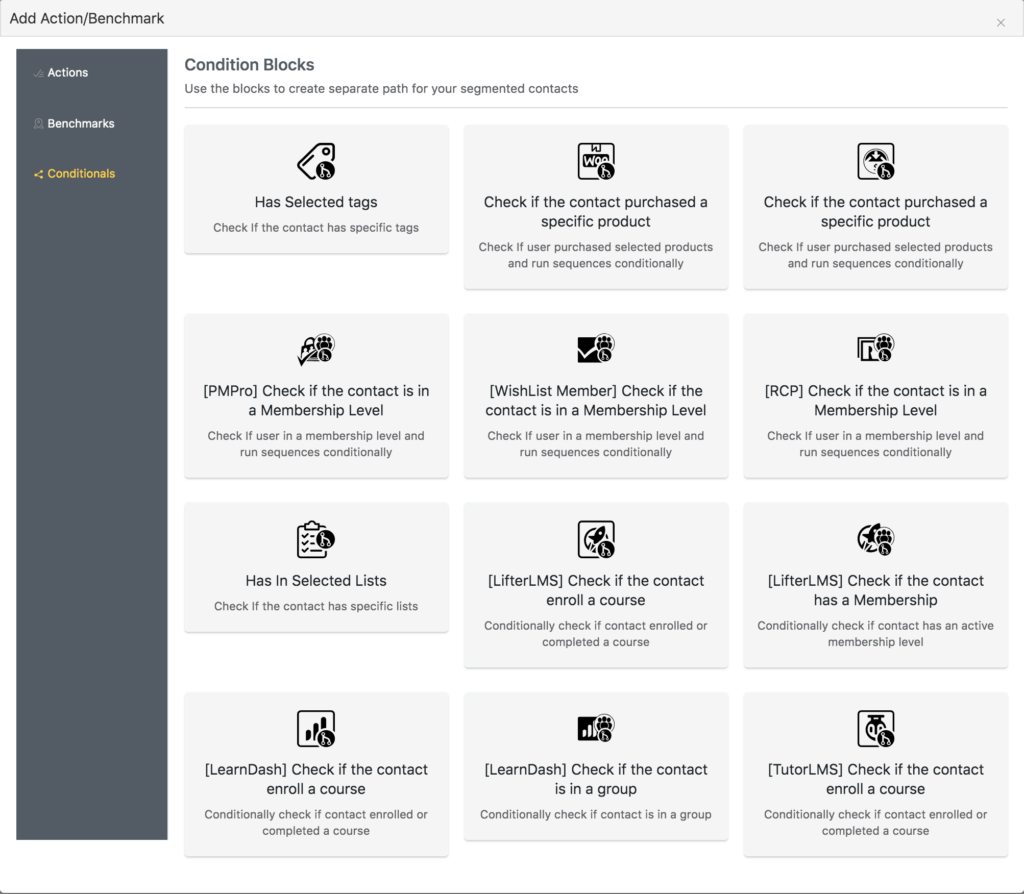 Check Contact Properties including Custom Fields
Has in Selected Lists: Check's if the contact belongs to a specific list.
Has in Selected Tags: Check's if the contact belongs to a specific tag.
[WooCommerce] Checks if the contact purchased a specific product
[EDD] Check if the contact purchased a specific product
[LifterLMS] Check if the contact has a Membership
[LearnDash] Check if the contact enroll in a course
[LearnDash] Check if the contact is in a group
[LifterLMS] Check if the contact enroll in a course
[TutorLMS] Check if the contact enroll in a course
[PMPro] Check if the contact is in a Membership Level
[RCP] Check if the contact is in a Membership Level
[WishList Member] Check if the contact is in a Membership Level
2. New Automation Triggers and Blocks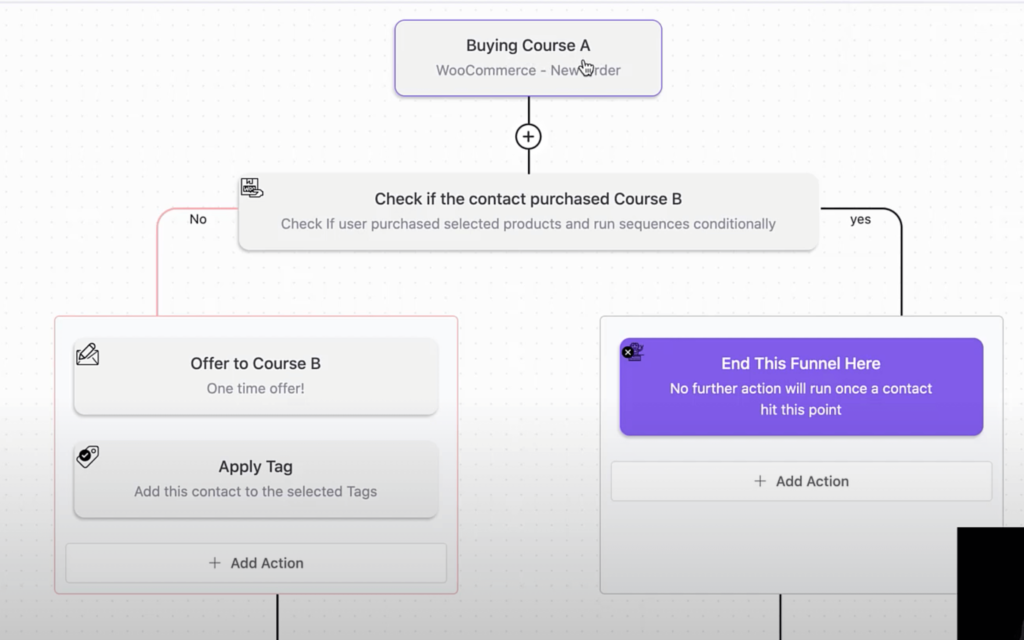 We have also improved the Automation funnels with many new triggers and blocks, especially for membership sites. Now there are more triggers through which you can start automation and these will really make your life a lot easier.
New automation triggers:
MemberPress subscription expiration trigger
PMPro membership expiration trigger
Restrict Content Pro membership level cancel trigger
WishList Member: This trigger has been added from the Wishlist plugin itself
Now, what can be the use cases?
Well, the subscription expiration triggers for MemberPress and Paid Memberships Pro need no introduction. This means once someone's subscription is about to end, you can easily start an email marketing automation to guide them in renewing their subscription. On the other hand, the Restrict Content Pro membership cancellation trigger can start automation to restart a membership level.
With such triggers, running email marketing automation on your membership site would be easier and more effective than before, and we can't wait to hear about your experience!
New Action block: End This Funnel
The End This Funnel block is not only an important action but an essential one. Yes, we previously had an automation canceling action. However, that could only stop other automation.
Besides, with the new multipath automation, sometimes it would be necessary to stop one path while the other path continues for all the contacts. Therefore, an automation canceller action was almost necessary. So in this version, we have added this simple yet vital action block that will help you stop automation for contacts in a specific path or for everyone in automation.
3. CRM Access Roles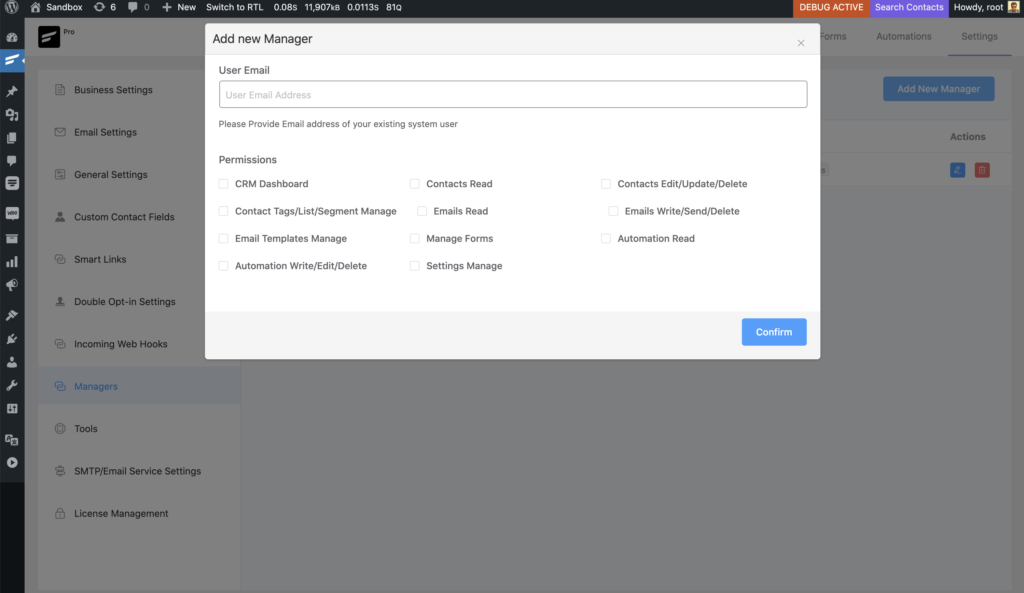 Want to have CRM managers? We know many of you do. This is another popular feature request we've received from the community and the feature is finally here.
Now in the FluentCRM settings, you can assign CRM managers with specific roles and define what modules they can access. For example, you can give permission to your VA only to create email templates or give access to manage contacts. Or maybe give access only to run campaigns. This will be super handy for people who want to add more members in the managerial role in the FluentCRM but still give them restricted access.
4. SmartLinks Improvements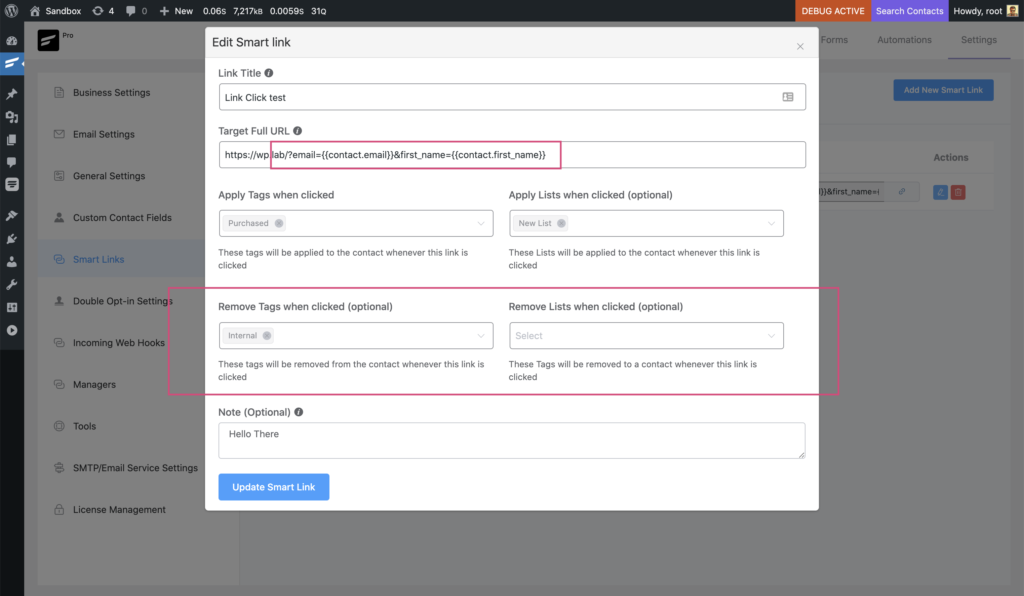 SmartLinks are a very handy feature in FluentCRM. Previously, You could add a list or tag when someone clicks on a link from an email or on your site. Now, you can remove the tag on click. A use case would be, Provide a link in the email to unsubscribe from the "Marketing Emails" Tag so they will not get any marketing emails.
5. More Analytics Data

FluentCRM provides lots of data analytics in your campaign. You can easily see how many emails were opened, how many clicks even you can see how much revenue it could generate from your WooCommerce store from a specific campaign. But previously, it wasn't present for emails in the automation. This was a small setback as these statistics are very important for improving automation.
But no worries! From this version, You can see the same analytics data for your email sequences and automation emails. So set up email marketing automation and get the perfect statistics you need to maximize your conversion!
6. Share an Automation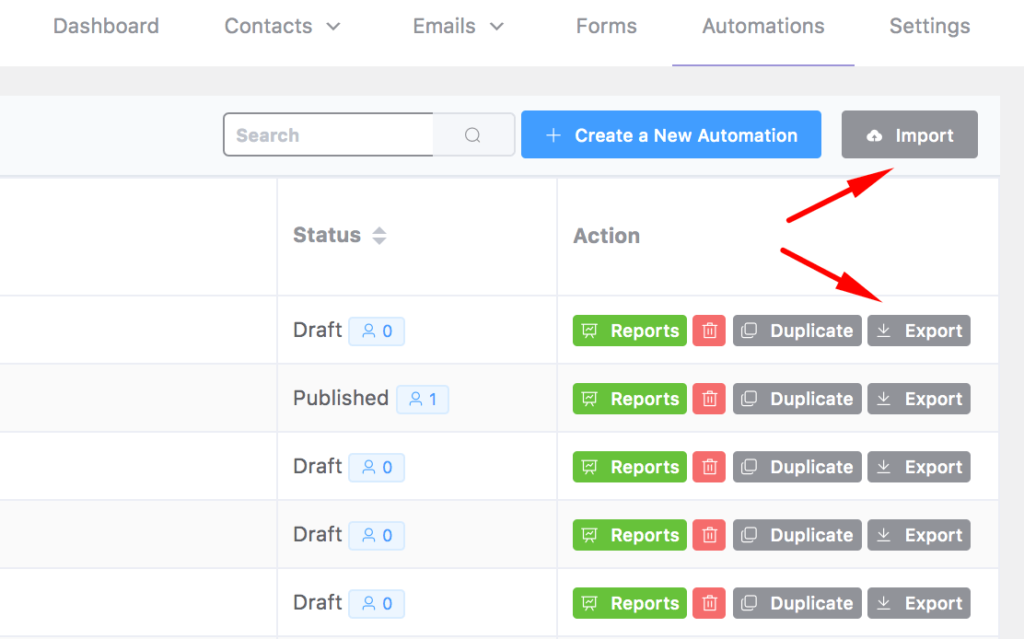 Got the perfect automation and want to share it with your friends? Yes, you can! With this feature, now you can easily export your automation in a JSON file and send it to your friends. Once they have the JSON file, they can import it and choose what to keep and what not to, giving them complete freedom over importing automation!
7. Better RTL Support and Fully Translatable
In this version, We have included all the strings that we have used in the VueJS as translatable so you can translate all the strings in your language.
We have also worked on RTL issues of the email editor. So now it will work on Right to Left languages such as Arabic, Hebrew, etc. We have tested the compatibility and the support will be improved over time.
What's more?
Hopefully, You will enjoy the new features and I am looking forward to adding more features in the next quarter and make FluentCRM better and efficient every quarter.
I wanted to request you, If you have a minute please feel free to write a review for us.
Also, if you are not a member of our Facebook Group please join today as we discuss exciting things and marketing tips in the community.