Free Tips, News & Tutorials Delivered to Your Inbox!
A bit late to celebrate, but we turned 3 this weekend…the journey continues!
After three successful years of sustainable growth and development, we are close to fulfilling our dream of helping small businesses thrive with online tools. And it's all because of you —our amazing brand advocates!

FluentCRM's 3rd year at a glance
– FluentCRM is now powering 35,000+ businesses
– We released 8 major product updates last year, including highly requested features like visual builder and recurring emails
– Our content team published 64 helpful articles this year, taking the total tally to 173!
– Our customer support team resolved 99% of the 4100 tickets we received this year!
– FluentCRM has been downloaded 4,80,000+ times and it is rated 4.8 among 114 reviews it received!
– We are ready to step into the future (more on this later)!
Thanks to your unbelievable support, knowledgeable feedback, and generous word-of-mouth promotion, we were able to turn FluentCRM into a robust tool that is solving email marketing woes for 35,000+ business owners, creators, and agencies every day.
And this year, we plan to step into the future of FluentCRM!
But before revealing the big surprises, let's recap what happened last year.
How FluentCRM solved a major WordPress problem?
For a long time, email marketing was beyond the reach of small businesses. People who wanted to integrate email marketing into their strategy often backed off because of the high expenses involved.
On the other hand, our small dream of helping was just taking baby steps and we needed an email automation tool. And I found out that there's no efficient tool to help us centralize our data. On top of that, most were charging thousands of bucks for storing contacts!
I felt email marketing shouldn't be that expensive…
This triggered the creation of a tool that would reshape how people will use email marketing tools in the future.
Honestly speaking, I didn't know people would appreciate our tool this much. But the way small businesses and the WordPress community embraced it, I now believe that the community deserves better and we are ready for something even bigger!
What happened in the past two years?
The last two years were all about rapid development and polishment. We built a ton of features, added lots of integrations, and made sure the product was as stable as possible.
On the other hand, our marketing team was focused on creating helpful content, and the support team made sure you got a customer experience that you could vouch for.
As a result, FluentCRM had two successful years. From over 3,000+ active installations overnight to 35,000+ active installations in three years, that's nothing but the indication of how overwhelmingly people have embraced this tool.
How was FluentCRM's third year?
We started our journey to help small businesses. And we never shifted our focus to anything else. Even though FluentCRM has been a feature-packed tool from day one, we kept on adding more email marketing features upon user requests and this year has been no different!
Visionary product development
Our development was primarily focused on two things this year —final polishing of email marketing features and preparing FluentCRM for the next level (We promised to turn FluentCRM into a fully-fledged CRM solution for WordPress, remember?)
So while we released an incredible 8 product updates this year, we also refactored the entire product this year. And of course, you've got some highly requested features like visual builder and recurring emails! 😉
Let's give you an overview of the new features:
Drag and drop visual email builder
The days of using third-party software for crafting beautifully designed email is over. Now, FluentCRM is not only your ultimate solution for email automation but also for crafting appealing emails. This year we introduced the most anticipated drag-and-drop visual email builder.
Drag element blocks to your email or edit a pre-made template. Design emails with precision and give your email a stunning look —FluentCRM's visual builder can do it all!
Recurring emails
Email newsletters are an integral part of any marketing strategy. Up until last year, this was a daunting manual task. But this year, we introduced a feature that can automate newsletters from WordPress.
All you have to do is set a frequency, target audience, and a dynamic email body. I know, all this sounds a bit technical, right?
Think of this as a feature that can send emails on a set frequency. Pairing this with our WordPress post-auto-fetching would result in seamless newsletter automation. Still confused?
Check out this video:
Lots of new automation triggers
While automation is a feature that almost all marketing automation tools provide, what makes FluentCRM's automation feature stand out is the number of triggers it has. And on top of that, we introduced a few more triggers in automation this year.
Contact Created: It's a useful trigger to automate the journey of a new subscriber in your email list. You can use this trigger to create various kinds of welcome automation, or combine it with other triggers for complex requirements.
Membership Expired(Restrict Content Pro): Membership sites often automate renewal reminders and that's exactly where this trigger comes in. This will be particularly useful for those who want to automate one or a series of reminder emails after a member's subscription has expired.
WooCommerce Subscription Triggers: WoCommerce integration is one of the most useful features according to our users. To make the experience even smoother for our users, we have added multiple new WoCommerce subscription triggers. These will give you greater automation capabilities especially if you're using WooCommerce for selling subscription-based products.
Company module
Although FluentCRM was initially launched to help small businesses, we don't mind going above and beyond. And keeping this momentum, we bought the company module for our users who are into B2B business. With this feature, they can easily keep track of contacts who are from the same company and communicate with them effortlessly.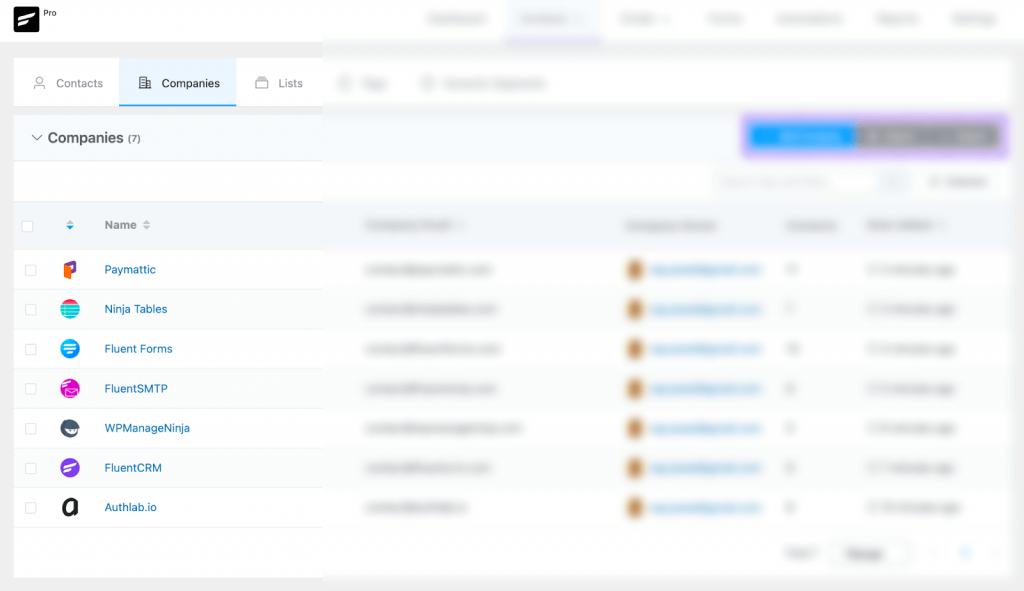 Surecart Integration
If you are selling something from your WordPress website, you're probably familiar with Surecart. It's a lightweight plugin that simplifies eCommerce on WordPress. Many of our users are using this plugin to get their business online and we had to support them. Thus, we added Surecart Integration!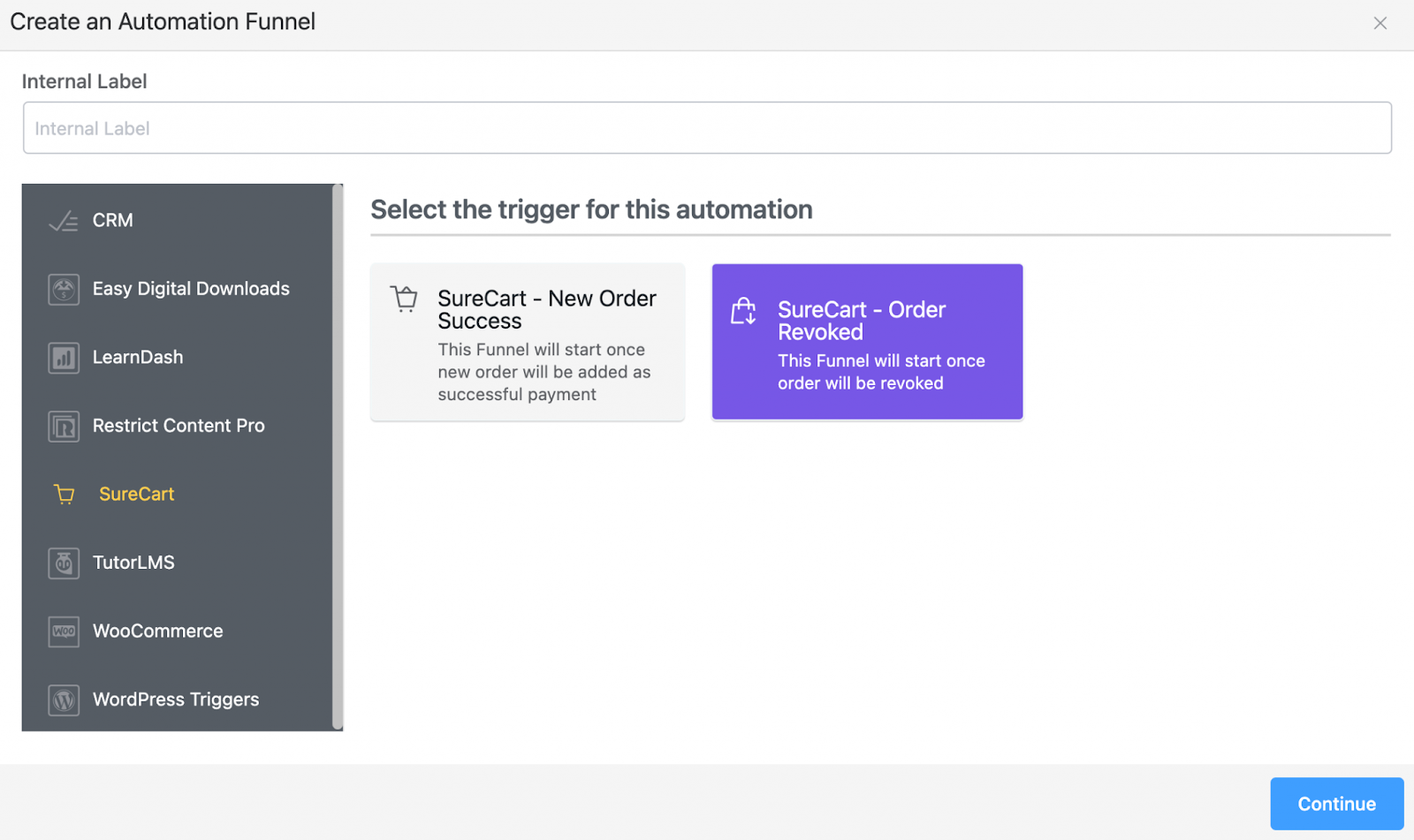 The integration enables you to send automated emails upon receiving an order through Surecart. You'll also get to see customer details and create win-back campaigns in case your customers revoke an order.
Developer documentation

We've always attempted to keep our plugin as easily navigable as possible. But it's understandable if you still require help in order to proceed. That's why, we have added helpful developer documentation for those who want to do more with FluentCRM.
It is built based on our previous clients' experiences and it contains all the answers you might be looking for. Whether you're a product creator looking to integrate your product with FluentCRM or a developer looking to extend FluentCRM's functionalities —we got it all covered!
Maximizing customer support
Our customer support is full of energetic members who are ready to fix any problems. They have been demonstrating significant efforts regardless of which task they are involved in. From collecting customer feedback to getting any bugs fixed, they never get tired of FluentCRM and its customers.
Our support team plays a key role in our product development and customer satisfaction. Despite the mammoth responsibilities, this amazing team resolved 99% of the 4100+ tickets they received throughout the third year.
However, they're also human and we knew this team needed more. Hence, we've added two more support agents to our team. This means we are ready to ensure faster response times and even more efficient support. And of course, we're ready to take on harder challenges!
Customer-centric marketing
We don't talk much about our marketing team as much as we do about our product development and support team. This is because you do the marketing for us (just kidding)!
Our marketing team sits at the heart of our product development cycle and partnerships. This is the team that also writes a ton of helpful content for you. Just like every year, our marketing team wrote 64 helpful content this year.
Thanks to our dynamic marketing team, we also partnered with several companies to make more people aware of FluentCRM. I still remember our overview course created by the marketing team last year, it was a solid course to help people get started with FluentCRM.
And next year, they are planning more surprises. Stay tuned!
We're stepping into the future!
Remember we mentioned this?
Yes, the whole visionary development and futuristic ideas are driven towards only one primary objective —simplifying online businesses!
We have been always trying to come up with new features that can make things even easier for our users. While FluentCRM alone can't tackle all, we are working day and night to add more wings!
Imagine this, you're a business auditing firm that generates leads by offering one free audit session and converts their leads through constant communication.
For this, you'd need an appointment booking tool and a sales pipeline. The appointment booking tool will let users book a meeting or schedule an appointment in advance. And on the other hand, you'll be able to qualify high-value leads for maximum conversion!
Tie everything together inside FluentCRM, and you have a complete customer relationship management solution at your fingertips!
And no, we're not bluffing!
If you are a member of our community, you already know about FluentBooking.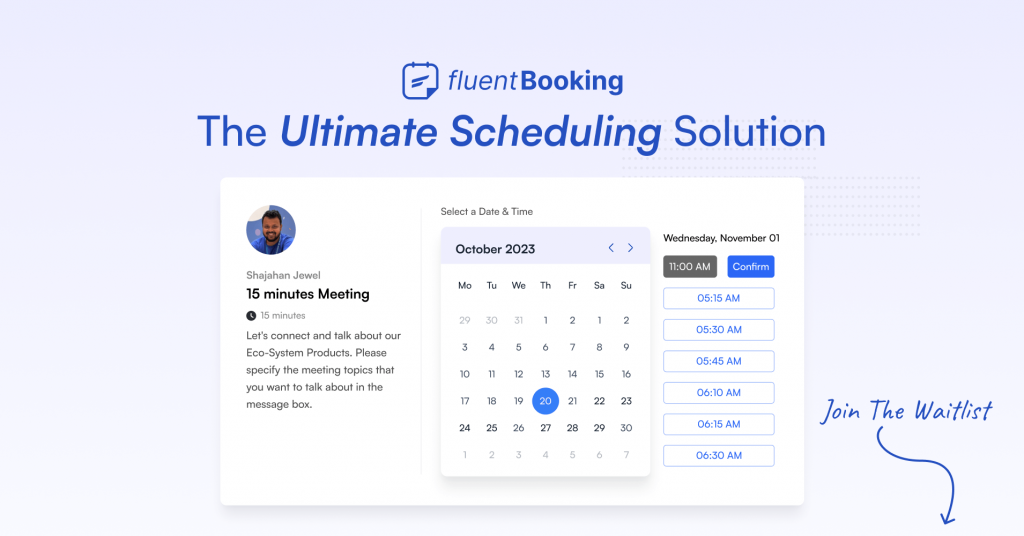 FluentBooking will revolutionize appointments and bookings in WordPress, and we can't wait to unveil what it has to offer! We will be launching the plugin in a few days and you should join the waitlist now if you want to grab the Lifetime Deal.
P.S. The early adopters of FluentBooking will get the best LTD offer. After that, we may close the offer and never offer an LTD again.
A big thanks for your unwavering support!
From building the skeleton of a great email marketing tool to taking baby steps into expanding it to a fully-fledged CRM, we've come a long way. FluentCRM was my dream, but you've made it your own. And everything FluentCRM has achieved has a lot to do with your unwavering support.
It's people like you who made FluentCRM what it is today. It's you who was with us from dusk till dawn. The full credit goes to you.
Words can't describe how good it feels when I see that my creation changed our customer's lives. And I truly hope that you will continue to support us throughout our journey.
I can't thank you enough for the support you've shown. But if it still makes the slightest difference, a big thanks for your unwavering support!
Let the party begin!
FluentCRM has turned 3 and it is definitely a reason to celebrate. We celebrated the birthday on our office premises this weekend. I wish it was possible to share the cake with you. While we may not be able to share the anniversary cake with you, we can definitely share a snapshot of our celebration!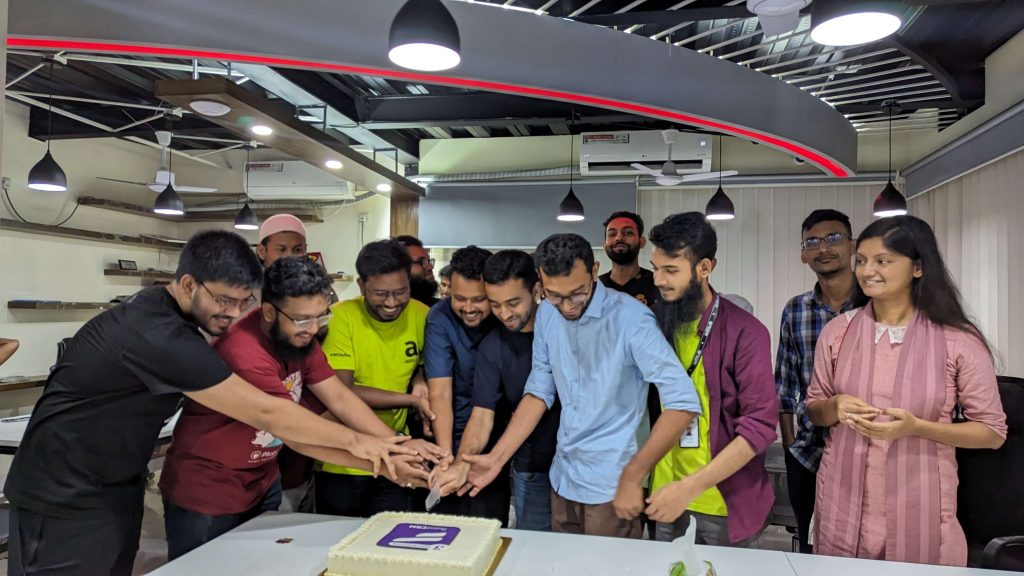 FluentCRM has come a long way and our true journey starts now. We hope to fulfill your customer relationship needs with the amazing team you can see above and would appreciate every feedback you have for us. If you love what we've done so far, don't forget to leave us a 5-star review. it means a lot!
And if you haven't used FluentCRM yet, don't forget to take it for a spin. We have a great deal for you!
Try Our Free Marketing Automation Plugin for WordPress!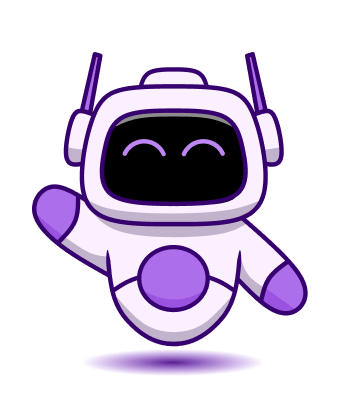 Leave a Reply
Agreed, please do a lifetime deal for atleast a short time to allow for users that have just found Fluent CRM to further engage with the WP Manage Ninja tools. (Spoken as a current LTD holder of Fluent Forms, Ninja Tables)

Please do a Lifetime deal for at least 48 hours, especially for those of us who have just discovered FluentCRM.

The new features, such as the visual email builder, show just how much FluentCRM listens to their users. And with the announcement of FluentBooking, I'm sure they have many more surprises in store. A big shoutout to the entire FluentCRM team for all they've achieved. Keep it up, you guys are awesome! 🎉🥳