Free Tips, News & Tutorials Delivered to Your Inbox!
Content marketing has proven to be one of the smartest marketing tactics for lead generation. Currently, it generates more than two-thirds of leads, and most businesses spend a large chunk of their marketing budget on content marketing.
However, you can't expect to generate leads simply by spending large chunks of your marketing budget on content marketing. In order to maximize lead generation through content marketing, you need to be strategic.
In this piece, we'll tell you some of the best strategies to generate leads through content marketing.
So let's get into it!
Is content marketing the best strategy to generate leads?
The ultimate goal of any business is to sell. But you can't just walk up to anyone and present your sales pitch; you need to have a proper strategy to pull your customers towards you systematically.
The first thing you'll need is to create awareness among your target customer base. With a good content marketing strategy, you can get in front of your audience through various platforms such as:
Blogs
Search engines
Email newsletters
Video sharing platforms
Social media platforms
Podcast sharing platforms etc.
Not just that, content marketing will also help you educate people about your brand and help them engage naturally.
If facts are to be presented, 70% of B2B marketers generate leads through content. What's more? —84% of B2B marketers use paid distribution channels solely for content marketing. Thus, you must treat content marketing as a primary source for lead generation.
10 sureshot ways to generate leads through content marketing
Content marketing is an effective strategy for every stage of your customer's lifecycle. While content can help inform people at their awareness stage, it can help them understand your brand at the consideration stage and play a key role in their decision.
With all those facts presented and statistics logged, you must wonder, "how do I create content that generates the most leads?"
Well, not every piece of content you blurt out will help you generate leads. Your content will only generate leads when they are truly helpful. So, here are some linear content marketing strategies to start generating more leads:
Research extensively about your niche
Conducting thorough research on your niche helps generate leads and determine where and how to drive those precious leads, so they convert to customers.
Before you create your brand awareness or even before you get your business infrastructure built, you need to gather enough data about your industry. In order to do that, you need to:
Identify your audience's interests and pain points
Conduct market research, including competition
Calculate profitability
Conduct keyword research
SEO tools like Google Trends and Ahrefs can help you identify your market, research keywords, and understand your opponent's marketing strategy. This will enable you to catch the market that no one is serving. And as a result, you'll be able to create a content plan that suits your audience's interest.
Identify your buyer persona
A buyer persona is a semi-fictional depiction of a person who might be looking for the products or services you're offering.
Identifying your buyer persona helps to put yourself in your buyer's shoes so you can better understand their challenges and how they make their decision. By doing so, you'll be able to tailor your process to ensure their buyer's journey is as smooth as possible.
Basically, a buyer persona answers the question, 'Who exactly needs the things I'm offering?'
A well-thought-out buyer persona will help you throughout your content creation process as you'd already know where and to whom you should reach out and with which type of content.
Analyze channels your audience frequently visits
If you're a fashion house owner who needs to showcase their new designer exclusive, Facebook and Instagram could be great places to advertise. Similarly, a restaurant business could do the same and get a good outcome.
A phone repairing business, however, might need to create video content that has an audience on youtube. Or, an HR firm is better off getting itself known in professional environments like LinkedIn.
There could be several scenarios where the content doesn't help in the buyer's awareness phase because they are not suited for the channel they were put in. In fact, 62% of small businesses say that Facebook ads simply don't work for them.
One major reason for this was the mistargeting of the channel the ads were put in. So, to get a better outcome from your marketing campaigns in a certain channel, organic or paid, see if your customers frequently visit the platform.
Set a smart content plan
A smart content plan emphasizes creating content that is dynamic in nature and helpful for both the business and the audience. It will help you create content your audience truly needs and drive them to become loyal followers of your brand.
By implementing a dynamic and helpful content plan, you'll not only attract and engage the audience with your brand and influence their purchasing decisions —turning them into your paying customers. For example, you could show different content to new users than you do to returning users because returning users convert to customers more often.
This can be done by segmenting your customers and producing different content for your various customer segments. Most businesses can do this by gathering various demographic, geographic, technographic, and psychographic information related to their contacts.
For this, consider implementing a customer relationship management tool that offers advanced customer segmentation features.
Try Our Free Marketing Automation Plugin for WordPress!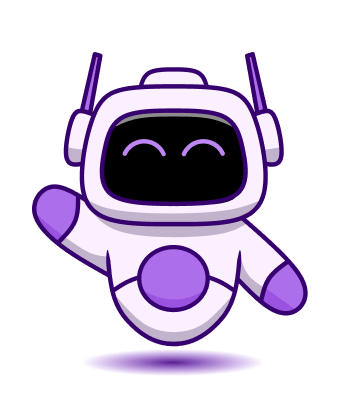 Customer segmentation will not only help you generate valuable lead-generating content but also benefit your business in many other ways.
Create engaging lead magnets
Gathering audience information is the first step to generating quality business leads. As a business, you'd want your prospects to give you information that you can use to customize and tailor content based on their interests.
But think from the lead's perspective, why do they have to give out personal information they'd rather not share so you could sell them something?
That's exactly what a lead magnet does, give the prospect a valid reason why they should give you the information you need.
A lead magnet is a type of free offering like subscription trials, comprehensive guides, e-books, free consultation, gated content, original research papers, etc., which compels said leads to fill out an information form in exchange for any of the offerings.
Use the lead magnet tactic to gain a massive amount of leads but refrain from abusing the practice as it will result in an overall lower sum of leads who'll convert to customers.
Create 10x content
As stated earlier, not every piece of content you produce will have the same effect on your intended consumer. If you want to get yourself heard by your audience and stand out from the rest, try creating content that is 10 times better than the best content on the same topic.
To create such content, you must first gain a deep understanding of the subject matter the content is about. Next, deliver unique and exceptionally helpful, high-quality, and trustworthy content.
To be regarded as 10x content, the content needs to be interesting to induce some emotional response in your consumer's mind.
Solve a problem your buyer persona has, connect with them so it seems personal, and present the solution in a friendly manner. That's it; you've produced content that's ten times better than the best content available!
Repurpose your content
Repurposing means using the same base content to create multiple types of content —like creating a video script from a blog post.
Content repurposing helps your business reach a wider range of audiences organically. It also reduces cost, saves time, and ultimately covers the entirety of the buyer's journey from a single piece of content.
By repurposing your content, you can share the same exact content in a different channel with just a little tweaking, and it might perform similarly(or even better!). Along with that, you'll be able to reach an audience who have yet to engage with your business!
Optimize your content for SEO
Search Engine Optimization(SEO) is the process of making your content easily findable by configuring the technical aspects of a certain page.
Optimizing your content for search engines by implementing proper SEO tactics is crucial to your content's reachability which often determines its success.
For starters, make your content as helpful as possible to fulfill the user intent and provide them with quality content. Additionally, you can follow Google's SEO guidelines to gain the necessary knowledge to gain organic search traffic.
More visibility means more engagement. So when you produce SEO-optimized content regularly, you can expect to generate more leads.
Regularly update your content
You may have created the best content and done all the SEO work to get to the top of the first page. But there's another important factor —keeping your precious piece of content up to date, so it doesn't lose relevancy and become obsolete after an algorithm update or a change in a popular trend.
To fight losing relevance, make small changes, lose or add a para in the blog post or other editable content and update the piece when needed.
Sometimes after a piece of content gets posted, you might notice its performance is downgrading or, worse, never even picking up. A simple update can fix this issue.
In order to update your content, you can try these tactics:
Collect enough data on which contents should be updated
Analyze search intent and update your keyword
Improve the headline
Conduct on-page SEO
Improve your calls to action
Promote your content
Promoting your content is crucial to its reachability to your target audience. Without proper promotion, your content might not get the traction you expect. To promote your content:
Utilize social media platforms: Build a social media following through your presence and promote your content through various social media platforms.
Run referral programs: Running and incentivizing referral programs on your website can result in a huge boost in your content-promoting campaign.
Earn backlinks from reputed sites: Backlinks boost your website's SEO and drag more traffic to your website. Try to earn backlinks from highly authoritative websites.
Guest post on other websites: Guest posting and tactically putting inbound links throughout your post can help promote your content. Reach out to other website owners and ask them if they allow guest posting
Send email newsletters: Email newsletters are becoming the preferable way of marketing for B2B businesses. Emails have over 3 billion email users worldwide —making it a good choice for content promotion. Check out some of the best newsletter content strategies to promote your content.
Try implementing those tactics in your content-making process to generate the most amount of leads from content that you worked hard on making.
Discover the importance of lead generation
Types of content that generate leads
There are many types of content you can prepare. However, just as we mentioned earlier, not all types of content are equally effective for lead generation. Thus, knowing what type of content is best at generating leads clears the fog in the field to make the path clearer for you.
Here are a few types of content which work best for lead generation:
Blog content: Blog posts are the go-to way for marketers as those who prioritize blogging are 13x more likely to have a positive return on investment in their efforts.
Videos: Video marketing is gaining traction rapidly these days. Try various video hosting platforms to upload your video content.
Infographics: The visual representation of data is a solid asset that, if done right, can achieve a large number of backlinks from a different array of sites. This helps increase your site's authority on Google.
E-books: A comprehensive and elaborate E-book rather than a generic pdf full of technical mumbo-jumbo is the right approach for effective lead generation marketing. Besides, E-books make excellent lead magnets too!
Original research papers: Original research papers are linkable assets that can drive tons of traffic from backlinks to your site. The most efficient way of doing that is conducting surveys amongst your already existing user base.
Podcasts: A great way to have a conversation without being present in person is by making Podcasts. Podcasts are conversational in nature, and those conversations are often about the users' problems and challenges, so it works psychologically.
AMAs: AMAs or ask me anything sessions are another way of connecting with your audience, which lets your prospects get to know your business on a personal level which could result in some fresh, high-quality leads.
Summary/Wrap up
All kinds of businesses need leads. Knowing your audience and what they need and providing them with a better solution is what steers your business to the right path.
In this article, we tried to share some of the best ways to generate leads through content marketing. So go ahead and implement the tactics mentioned above into your workflow, and start generating high-quality leads for your business.
If any other content marketing tactic worked in your lead generation process, feel free to share them in the comment section below!
Try Our Free Marketing Automation Plugin for WordPress!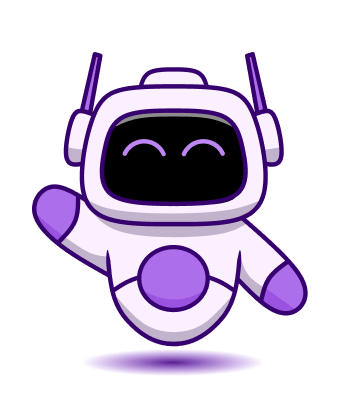 Leave a Reply
So glad that you found this one helpful, I bear this close to my heart. This was actually one of the very first pieces I wrote. These are the comments that keeps us going. Thank you!

Amazingly detailed blog! Actually gives a lot to think about and inspired to take some serious shots at content marketing efforts. Looking forward to reading more of your content in the future! 👌🏼