Newsletter Content Strategy: Tips for Writing a Newsletter to Drive Traffic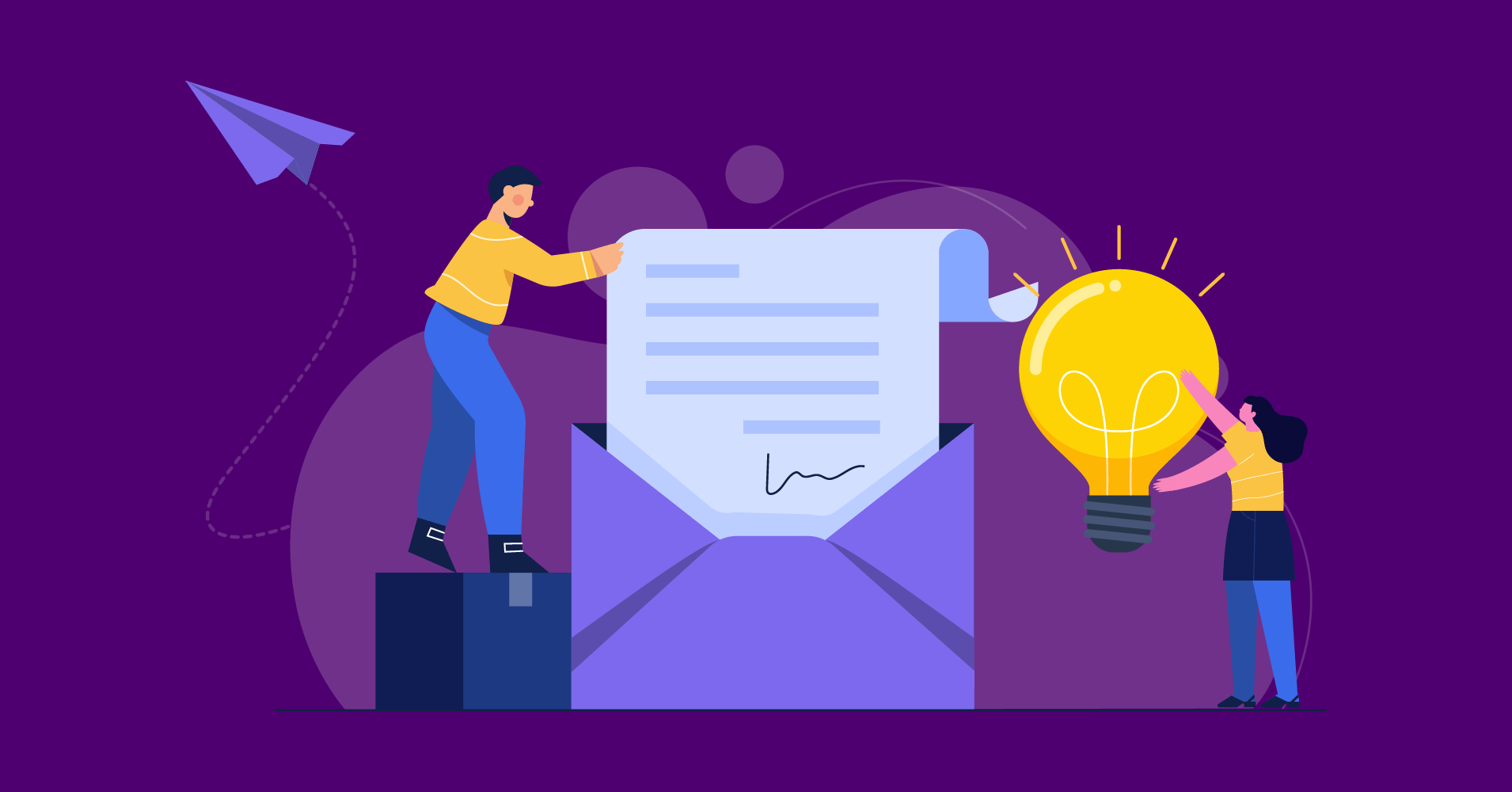 Old is gold – not only a proverb when you are a marketer. Organic engagement on social media platforms like Facebook is decreasing noticeably. Banner advertising has become ineffective because of ad blockers. And magazine ads have become a thing of the past!
Surprisingly, a communication channel from the early 70s' is still the king of all marketing channels. Yes, I am talking about email marketing. There are several reasons why email works. But today, I'm here to talk about email newsletters.
Email Newsletters are like virtual flyers, one of the best ways to communicate with your customers. One of the main reasons for creating a newsletter is that it generates regular website traffic. But without a strategy, email newsletters are nothing but spam or one more email for the trash folder.
That is why you need to know about newsletter content strategies that can drive traffic and generate maximum ROI.
Sounds great?
Let's begin!
Why do you need an effective email newsletter strategy?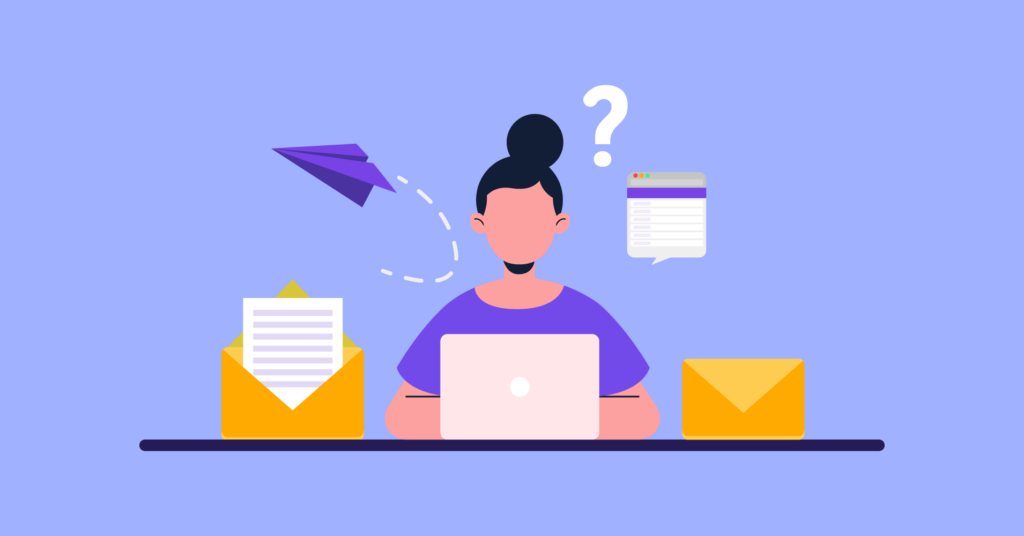 An email newsletter is an effective way to establish a direct conversation with your target audience. You can use this opportunity to build a relationship, share content, and most importantly, promote sales. Hence, some stats below can convince you why you need an effective email newsletter strategy,
Publisher newsletters get an open rate of 22%, according to industry benchmarks
Newsletters by Washington Post average a 30% open rate
Vox's newsletter recipients spend an average of 110 seconds on the site, compared to just 40 seconds for Facebook visitors.
According to the clutch.co, 83% of companies with 100+ employees send email newsletters, which is more than other reported types of emails, such as stand-alone (79%), lead nurturing (71%), or transactional (62%) emails. (Clutch, 2016)
81% of B2B marketers say email newsletters are the most used form of content marketing. (Content Marketing Institute, 2020). Moreover, 40% of B2B marketers said that email newsletters are the most critical source to the success of their content marketing plan. (Content Marketing Institute, 2017)
Those statistics can go on and on. So it's clear why you need an effective email newsletter strategy. Newsletter content marketing is a strategic way to open the doors of potential.
Statistics apart, the thriving popularity of newsletters is very natural. The reason for this is not only the 4200% ROI of email marketing. But also because it is the most effective marketing channel in the world.
Let's check out why newsletters are great:
Source of traffic: Whenever you decide to send an email, it ends up right in people's inboxes, where they spend 28% of their work hours. Well-designed newsletters containing relevant content will likely be opened, read, and clicked, to bring additional traffic to your website.
Cost Savings: Paid advertisements like banners, Google Ads, Facebook Ads, and influencer marketing are more expensive than newsletter marketing. Publishers, influencers, social media platforms, and Google rapidly increase marketing costs. Whereas email service providers usually do not increase costs like other platforms. In fact, there are cost-effective solutions like FluentCRM, which costs only about $129 a year.
Performance measurement is easy: The easy way to measure a marketing campaign's performance is to determine whether it's reaching the right people and generating the desired results. The performance measuring of an email newsletter is simple. Most email marketing software helps you personalize your emails for maximum conversion and shows all the information such as open rates, click rates, unsubscribe rates, bounces, revenue, etc.
Try Our Free Marketing Automation Plugin
Download our marketing automation plugin and start sending automated emails FREE!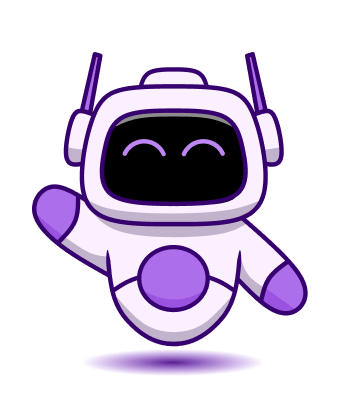 No third-party involvements: While social media has set guidelines for reaching out to people, it takes time to rank on Google through SEO and content marketing. There are no third-party involvements when you are broadcasting a newsletter. All you need is permission from the recipient, and you're good to go!
Easy linkup with different marketing channels: Newsletters from email marketing software can easily be linked with different marketing channels like social media and SMS. It can reach your customers wherever they are. You get new customers and potential with just a click to open the links.
Targeted customer care: Segmentation of the customers and target species is the most efficient feature of email marketing. You may have a long and random email list. Email marketing tools allow for targeting specified customers and help you nurture them with maximum efficiency.
Read: Email Marketing vs. Newsletter: Key Differences
The essential components of a newsletter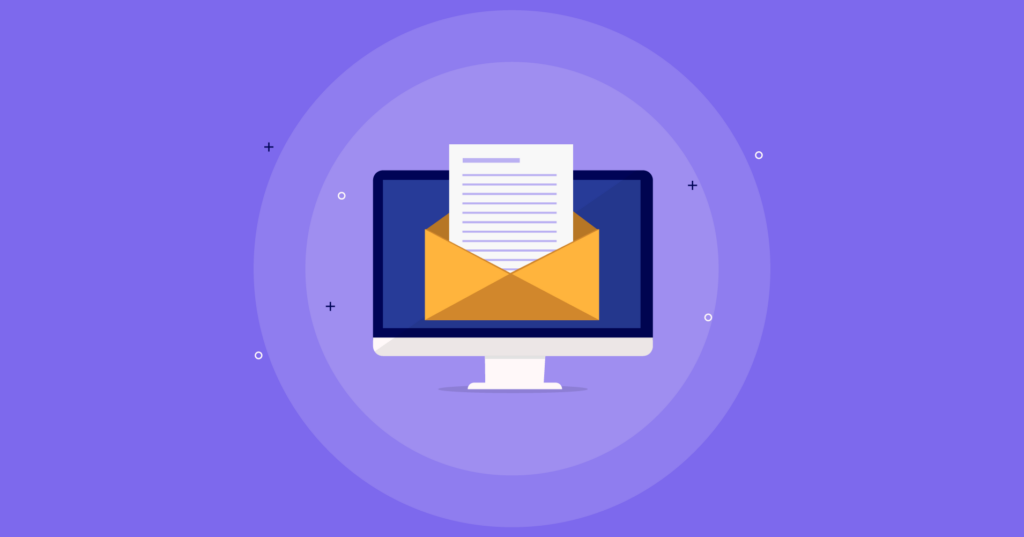 Planning is the key to conducting a successful campaign. It is one of the most compelling facts when it comes to newsletters. Take the time to define strategy.
When planning a newsletter, it is vital to be strategic. Being so can be challenging, but only a strategy can help you succeed in the long run.
Email newsletters are shorter than blog posts you publish. They should be easier to scan and skim through than your statistics-filled infographics and tutorials. That's precisely what makes newsletter content so challenging.
In particular, you are about to inspire engagement and action from your subscribers within a few sentences. Later in this article, there are some tips for writing an effective email newsletter. But as a teaser, let's see the basic components of newsletters,
Catchy subject line
Graphic visuals
Shorter email body
Relevant headlines and body
Information
Personalization
Call-to-action(CTA)
7 tips for writing an effective email newsletter
'How you can drive traffic and maximize value from a newsletter content strategy?' – is a long question to answer. Even hundreds of blogs are not enough for this answer. But we can figure out some basics and make a workable framework for this.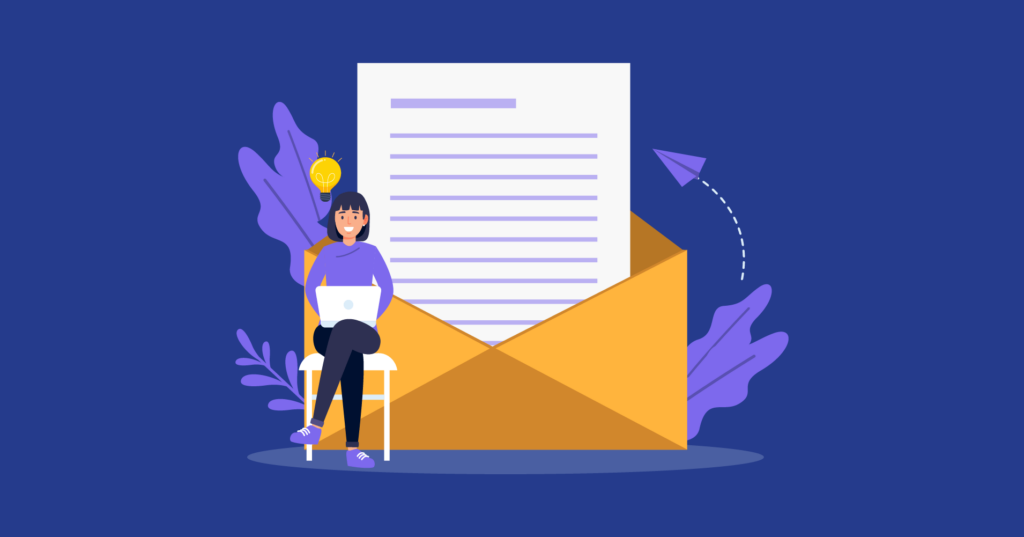 Let's start!
Write an attractive subject line and newsletter title
An attractive subject line does half the work in a newsletter email. The subject line should provide the perfect initial overview and inspire interest from your users. Subject lines should be concise, easy to read, relevant, and catchy – otherwise, they won't attract the recipients.
The title of the newsletter content you are sharing within your email should also be brief and effective. Two statistics below will help you understand what an attractive subject line should look like:
Personalized email subject lines that included the recipient's name boosted open rates by 29%.
1-5 word subject lines have a 16% open rate, while 6-10 words have a 21% open rate, and 11-15 words have a 14% – according to invespcro.
While the first indicates that including your recipient's name in the subject line is a good idea, the other proves that too short or too long subject lines won't do the trick. So try to find the sweet spot of personalization and relevance while writing your subject line.
Use attractive graphical visuals for newsletter content
"You never get a second chance to make a good first impression."

– Will Rogers
How do you consider the first impression?
Your first impression of a newsletter is its visuals. Whenever users open the email, they see your entire message before reading it. Bad data visualization can be very risky for your conversation. So it should be a crucial part of your newsletter content strategy.
A good email layout should lead the readers' eyes toward the important part of your email. So include anything the email needs to attract the users to the crucial part. But as a rule of thumb, here are some of the important graphics you should have in your newsletter layout:
Logo: Introduces the recipients to your brand.
Brand color: Helps you maintain consistency throughout the email
Fonts: Ensures readability of your newsletter content
Call-to-action buttons: Drives the user into making the decision
White space: Provides visual breaks for your reader
Other graphics: such as images, videos, or illustrations.
Make it short but concise
Search engine optimization(SEO) mostly depends on data-backed, useful, and long-form content. On the other hand, newsletter content needs short, formed, concise topics.
As an uninvited guest to your user inbox, you can't force them to read a thousand letter-long content. To make sure to get the best possible click-through rates, you can aim for a maximum of 20 lines or 200 words of copy in your newsletter.
However, this can be an initial length for a newsletter. But the exact answer about newsletter length is – 'As long as it is readable and understandable.'
A better way to prepare an effective newsletter is by answering the three questions below,
Why is this newsletter important for the readers? —Headline
How will it help the reader? —Email body
What to do next? —CTA
Choose a relevant topic
If the content doesn't fill user intent, it's unlikely to be clicked. In fact, irrelevant content might get your readers to unsubscribe instead of driving traffic to your website. To avoid reaching out to your audience with irrelevant content, you need to define a goal before starting the newsletter.
It won't take much effort, though. Most email marketing software provides a profile overview of your subscribers, and you can segment the customers by their interests. Here are some tips for choosing relevant topics:
Cover topics that add value to your readers' lives, such as business ideas, financial tips, or managing the impact of the pandemic
Conduct surveys to define the readers' interest and the current analytics
Cover the timeless topics that last long for your industries.
Be informative over promotional
Your email newsletter should contain the latest product collections or service updates. However, you need to prioritize informative content over promotions for a newsletter campaign. People no longer appreciate only promotional messages in their inboxes. Instead, aim for informational content that adds value to their lives.
Take a personalized approach
Email personalization works because personalized emails are relevant to your email subscribers. Statistics say that emails with personalized subject lines are 26% more likely to be opened. Marketers noticed a 760% increase in revenue from segmented campaigns.
If you want to use personalization techniques in your email newsletter, start by asking yourself these questions:
Why do I want personalization? —The goals
How can I make relevant content for my users? —Topical relevance
What customer data do I have? —Email list
How can I segment the email list? —Email list segmentation tool
How can I measure the effectiveness? —Email campaign reports
Use CTAs to drive engagement
Call-to-action is the key to inspiring customers and driving them to your product menu. Even if your content is informative, educational, and entertaining, your CTA should aim to solve their problems and drive them to solutions on your website.
There are a lot of traditional options such as read more, learn more, or start here, which are always viable. But to make your newsletter more effective, you need to think out of boxes. You need to make a creative one to make your message loud and clear.
Start driving traffic with email newsletters
Communication is the key to growing your business, and newsletter content is the medium of connection. As I mentioned earlier, email may be the king of marketing channels, but an effective strategy turns your efforts into success.
True newsletter content strategy does not just deliver value. It gets the readers to do what you want them to do!
Subscribe to Our Newsletter
Get email marketing tips, tutorials, and information delivered to your inbox!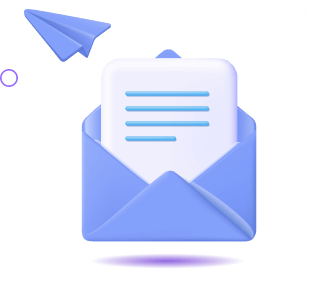 That does not mean that every reader will take it or that every reader should take it. But high-quality content, combined with a consistent strategy that supports a long-term goal, is the secret to using newsletters to drive traffic and revenue!
Here, in this blog, we tried to cover a framework of how you can produce a good newsletter for your potential customers. Hopefully, this blog will help you with all the answers in your mind. If not, there is a comment section below!
Take a look at the best newsletter plugins for WordPress to start sending beautiful email newsletters from WordPress!