Why Lead Generation is Important for Your Business?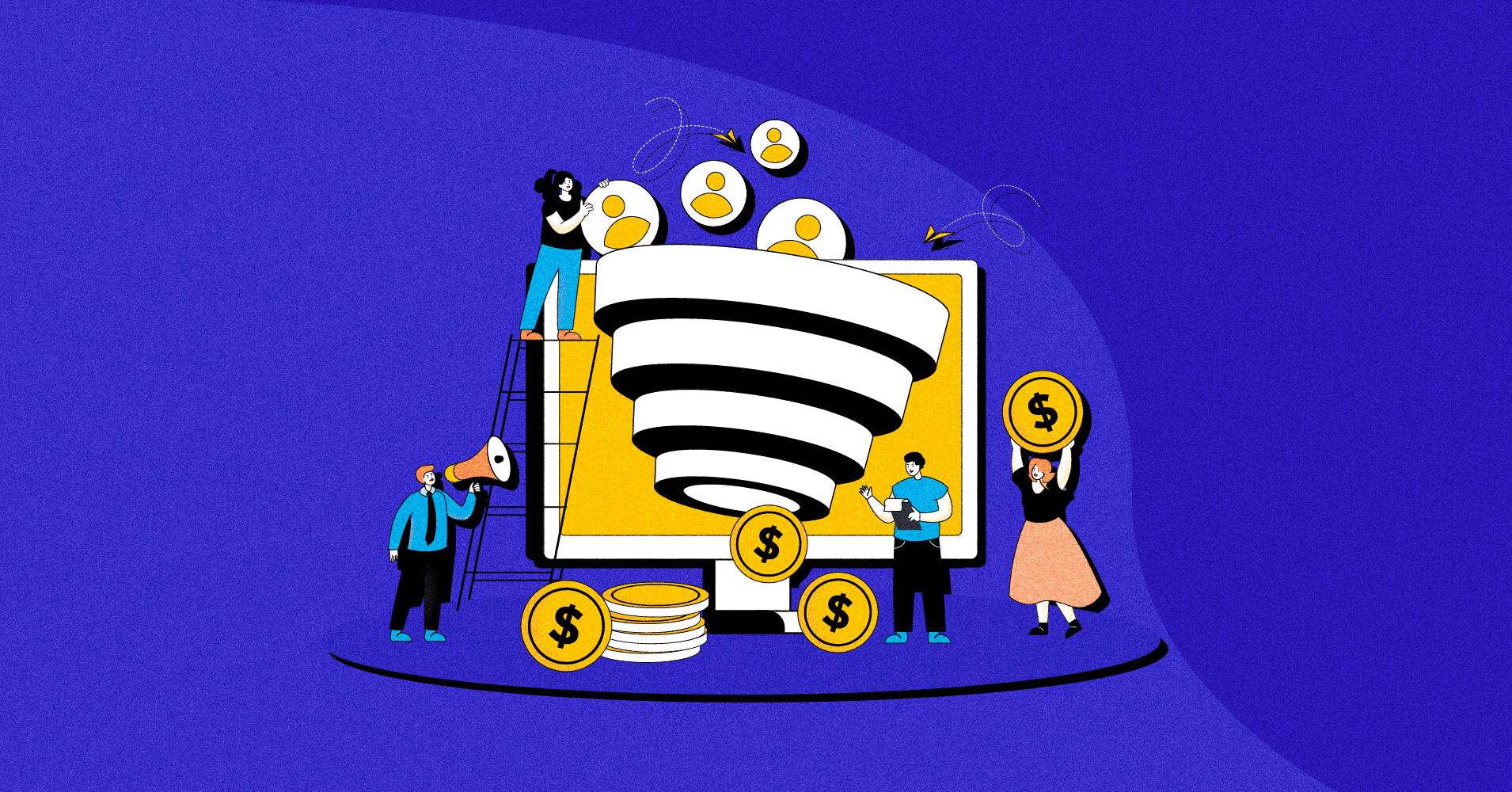 Lead generation is the foundation of operating a business. Convert your leads into prospects and your prospects into customers; if not, regret it!
Yes, that is the entire game! But why is lead generation important for your business? —Well, if you aren't generating leads regularly, you're not growing your business.
In this article, we'll try to shed some light on the significance of lead generation and investigate every aspect of it that can help you grow. Perhaps we'll talk about something you already know! But we're sure you won't mind reviewing your knowledge, will you?
So, let's get started.
What is a lead?
A lead is an individual or organization with a problem looking for a solution but unsure how to go about it.
More precisely, a lead is a potential customer interested in your goods or services but has not yet decided to buy them from you. Even though they aren't yet a customer, there's a good chance they will be soon!
Many people visit online for various kinds of solutions every day. However, you probably know how difficult it is to find people that are actually interested in the product or service you're offering. So how will you know who is actually interested in your product or who is your lead?
Fear not; your leads are already online and probably rounding around you in search of their answers. You just need to identify and approach them to convince them that you have the best solution.
But how?
This is where lead generation comes in! Let's find out more in the next section.
What is lead generation?
"You are out of business if you don't have a prospect."

Zig Zigler
An effective lead generation process will bring you to an infinite number of prospects and, eventually, customers. With a good lead generation policy, your business will advance.
But what is lead generation?
Lead generation is the method of discovering and acquiring clients through an enthusiastic marketing strategy. In a nutshell, it is the process by which a business owner converts visitors into potential customers and buyers.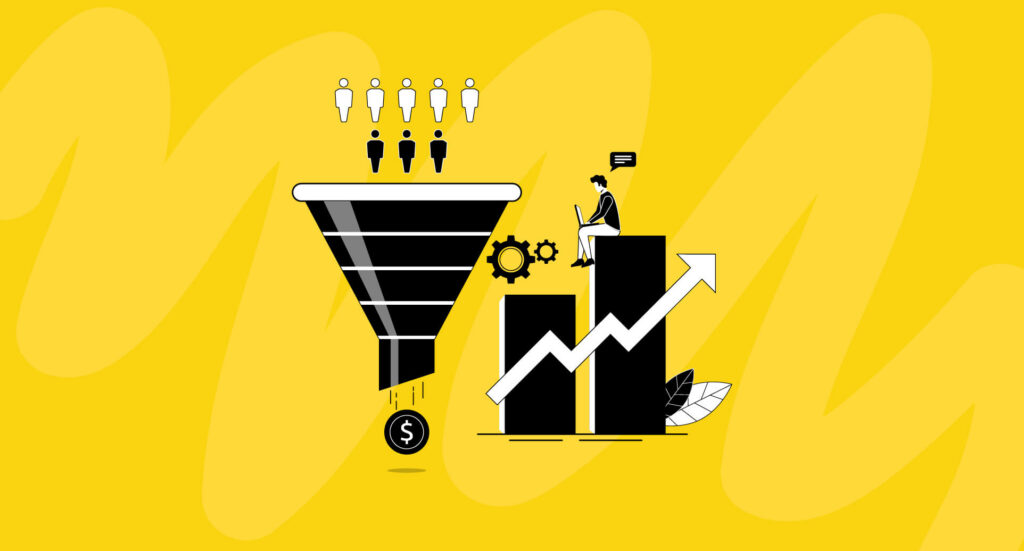 Lead generation aims to build a sales funnel that piques buyers' interest in your product or service. It can be done online, offline, or in a hybrid of the two. There are basically two lead generation strategies you can use.
Outbound marketing: In this procedure, you make direct contact with potential customers to spark interest in your good or service. Outbound marketing examples include phone calls, SMS messages, direct emails, billboards, radio and television commercials, magazine and newspaper ads, etc.
Inbound marketing: Throughout the process, you discuss your clients' problems, discuss their topics of interest, gain their trust in the process, and eventually draw them to your company.
Leads can be further classified into the following categories:
Information-qualified lead (IQL): A lead who has provided some details about their particular needs.
Marketing-qualified lead (MQL): A lead who has participated in the activities of your marketing team.
Sales-qualified lead (SQL): A lead who is interested in becoming a customer.
7 reasons why lead generation is important
"A business can move to the next level only with lead generation."

Saketh Rasakatla
In business, some things are not just necessary but mandatory. Lead generation functions in a similar way. If we think of a company as a machine, lead generation would be the fuel that keeps it going.
Let's examine why lead generation is important and how it can help your business grow.
Expanding your market
What are the fundamentals of a business? —Keeping the profit graph upward, right? But you won't be able to do so after a certain point if you set a fixed boundary!
Market expansion leads to increased business, and increased business leads to increased profit. And a lead generation will help you with this. You'll discover many new opportunities that you were previously unaware of. As a result, it'll assist you in broadening your market potential.
Generating better business opportunities
Perhaps you already have a successful business that generates a good amount of revenue. But, as they say, the sky's the limit, and there's always room for improvement! It's even possible that, while you're making a profit, you're doing so in a difficult way.
Lead generation will make your job much easier. Furthermore, it'll let you through many closed doors, giving you access to better business opportunities.
Improving your lead quality
Although every consumer in the market is a potential customer for someone, not every potential customer is ideal for your business. But how will you find your ideal lead?
Well, lead generation! An appropriate lead generation method will guarantee that you have improved quality leads with a strong probability of converting that are genuinely interested in your goods and services.
Better Engagement
More does not always equal better. In most circumstances, limited but high-quality full leads are vital. Why? —Because generating leads is only the first step in a business process, not the final one.
Your ultimate goal is to turn these leads into customers. And how are you going to do it? —Through engagement!
Using the right lead generation techniques will help you only collect leads that are specifically interested in you. As a result, you'll get better engagement when contacting these leads.
Boosts conversion
Lead generation attracts potential customers to your company by using focused marketing. As a result, you will be less likely to draw uninterested customers to your products. You'll have more opportunities to interact with them, and your leads will gradually improve your conversion rate.
Raise your revenue
More leads will almost certainly result in more sales. Since you'll only collect high-quality leads and have communicated with them effectively, there is a good chance that they will convert, which greatly increases your chances of increasing your revenue.
Improving your brand recognition
Visitors who engage with your promotional tools become much more acquainted with your company and its products. As a result, your brand's recognition will significantly increase.
What is the importance of lead generation for different kinds of businesses?
Our greatest weakness lies in giving up. The most certain way to succeed is always to try just one more time.

– Thomas Edison
If you ask us what the primary causes of most failed businesses are, we'll tell you that most failed because they didn't follow the right lead-generation process!
Yes, there could be other reasons, but this is the prime cause of failure.
Lead generation is critical for any business, whether it is well-established or just getting started. This section will address some frequently asked questions about the importance of lead generation in startups, B2B, and small businesses. Let's start!
Importance of lead generation for startups
Lead generation is something that all successful entrepreneurs believe should be at the heart of any startup! If running a startup is similar to nurturing a baby's growth, then leads are the food that ensures a startup's healthy development.
Why?
Well, we frequently notice a large number of potential businesses that have the potential to add value to society but fail to achieve success. What's the underlying cause of this?
In most cases, they fail to reach the ideal customers! And the harsh reality is that if you can't reach your potential customers, all of your efforts will be futile, no matter how good or complete your product is. This is where the significance of lead generation emerges for startups.
Importance of lead generation for B2B
In many ways, B2B differs from B2C. Business-to-business transactions occur between companies rather than between a company and individual customers.
However, lead generation for B2B is just as important as lead generation for B2C. In some cases, it's even more crucial!
Prospects prefer to be in charge of their purchasing journey in a B2B lead generation process. So, traditional advertisements and marketing won't be that effective for them. As a result, you must have to be more cautious and professional.
If you want to entice more high-quality leads to your company, you must first figure out how to capture your intended audience. Lead generation will help you with this!
Importance of lead generation for small businesses
Lead generation is important for both small businesses that are just getting started and for organizations that are already at the top of their game. In fact, it is the magical wound that will propel these small businesses to success.
As a small business owner, the sooner you devote yourself to lead generation, the better. Here are some unmissable benefits of small business lead generation:
Assists in acquiring more customers for your company
Grow your business in a steady or rapid manner
Helps you stay up to date with the latest trends
Brings potential leads through targeted marketing
Exceed revenue goals by driving more sales and revenue
Helps the business grow and improves brand recognition
If you're also a small business owner and want to drive quality leads that will grow and improve your brand, check out our article on small business lead generation!
Wrapping up
At least in this age of information and technology, lead generation is something you must keep in mind to run a business successfully and efficiently.

Marketing Automation for WordPress
Get FluentCRM Now
However, lead generation can't be limited to a few methods; rather, it is a vast field. So, continue to evaluate your target audience, determine how to reach them and what it would take to transform them into happy, paying customers on your own.
We wish you the best of luck. Have a wonderful day!