WooCommerce Integration for WordPress CRM
WooCommerce needs no introduction. With FluentCRM's WooCommerce integration, you'll achieve more control over your customer relationships and discover valuable insights that you were not using before!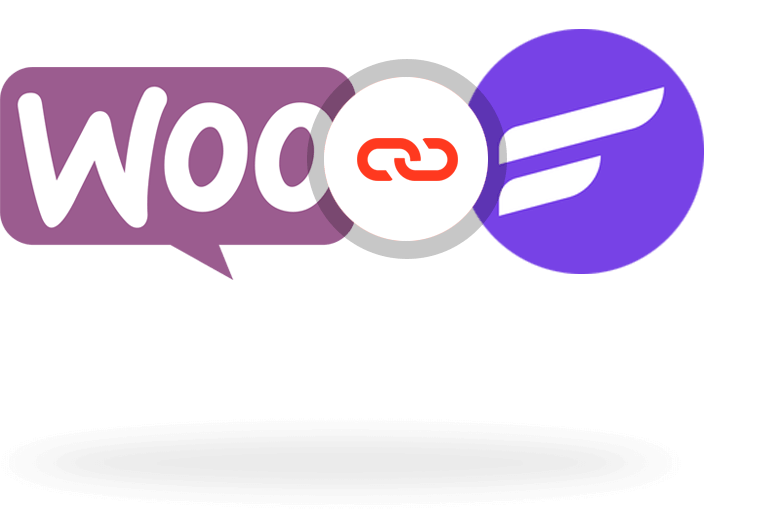 WooCommerce Customer Relationship Manager
Explore the Best WooCommerce customer relationship manager for eCommerce business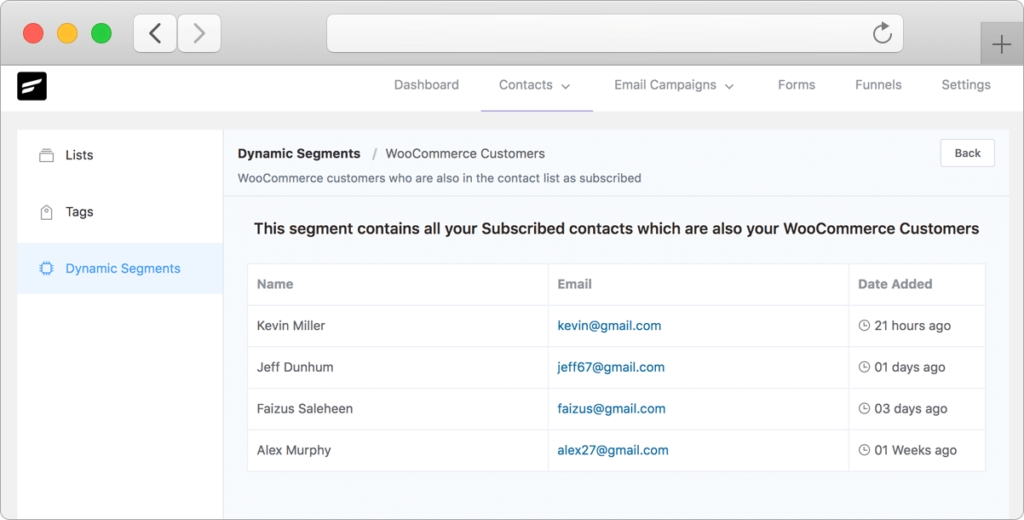 Automated Contact Segments
FluentCRM automatically integrates with WooCommerce and imports contacts to your CRM dashboard. Your WooCommerce customer information will always be available at your fingertips, and you can make the most out of them using the CRM's marketing automation features!
Purchase History
FluentCRM's WooCommerce integration takes purchase histories into individual contact overviews. It will let you see when an individual customer bought a product, the paid amount, and access the order details with a single click.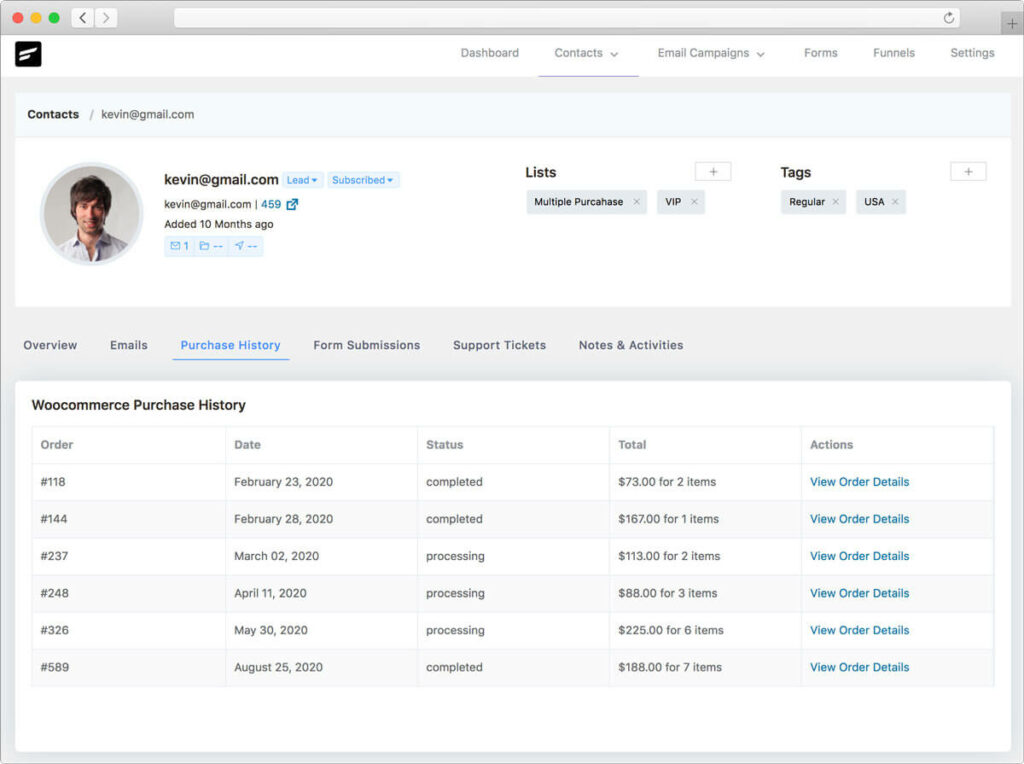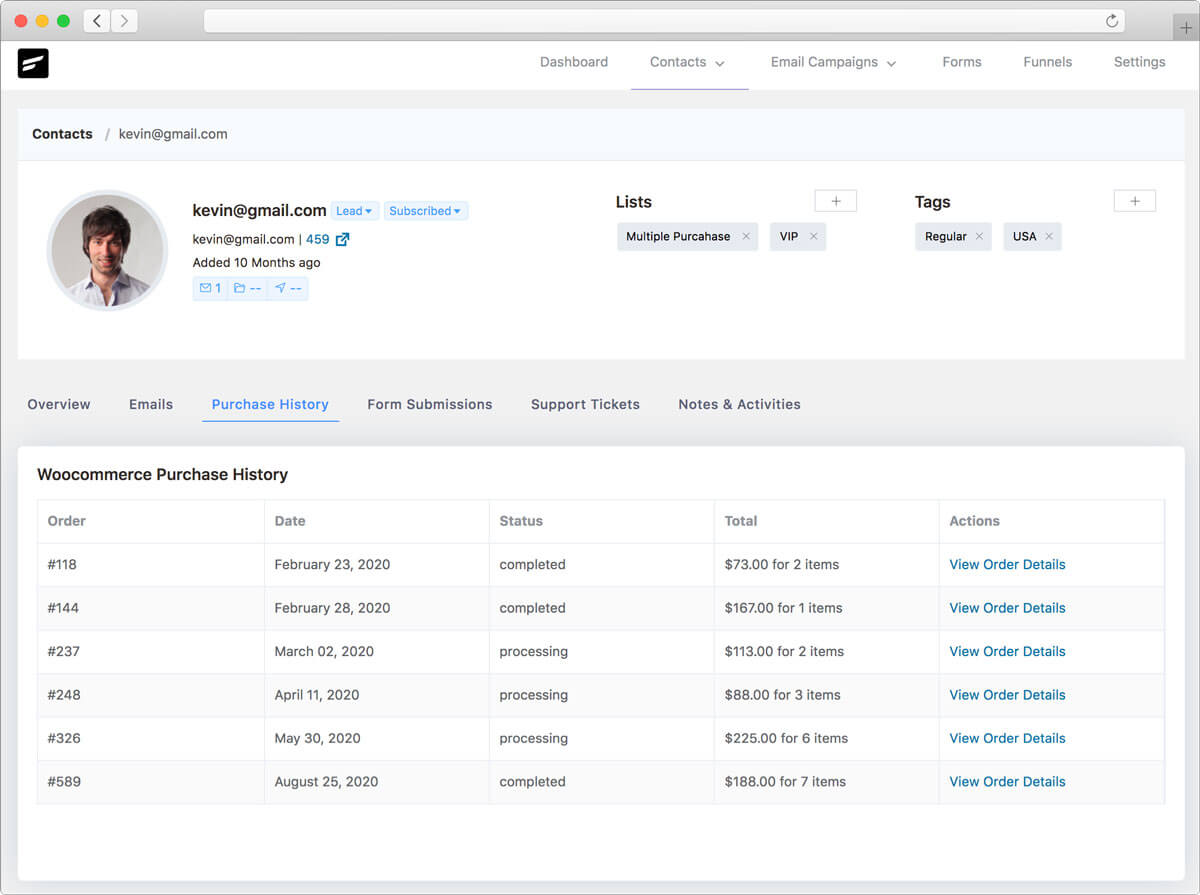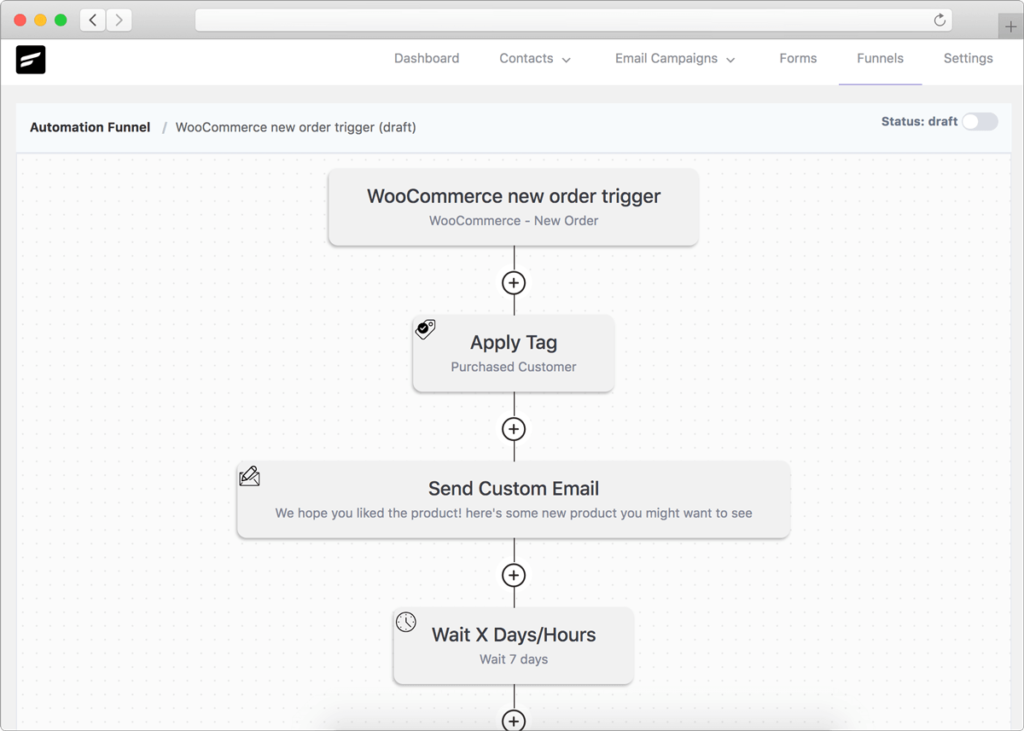 Increase Upsells (Like a Pro)
Upselling is an excellent way to increase your WooCommerce revenue. FluentCRM's WooCommerce integration allows you to mark your exceptional customers. You can reach out to them with incredible marketing automation features, or you can set a marketing funnel trigger that puts them on your CRM's strategic marketing automation.
Communication History
FluentCRM doesn't just only provide powerful marketing tools, it also keeps communication history, including support tickets and notes. So you'll be able to know your customers better, develop excellent B2C relationships, and grow a sustainable business furnished with a loyal customer base!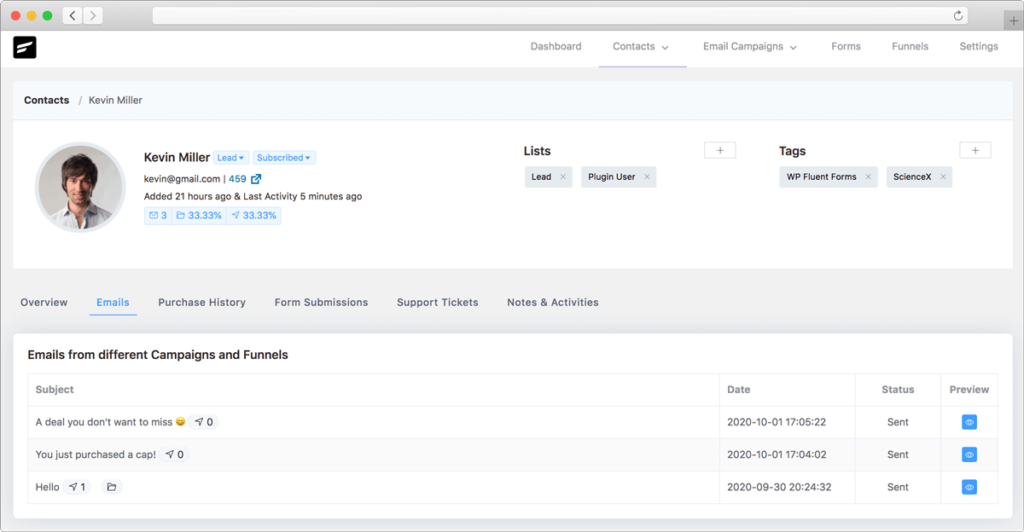 Connect, Communicate, Sell, Repeat!
With FluentCRM, manage your leads and turn them into customers! And why just sell once? Upselling is a piece of cake if you can manage your users' list like a pro with FluentCRM.
More Details About FluentCRM
Get Your Questions Answered Before You Make The Final Call