FluentCRM 2.3.0: BuddyBoss, ThriveCart, LearnPress Integration and more!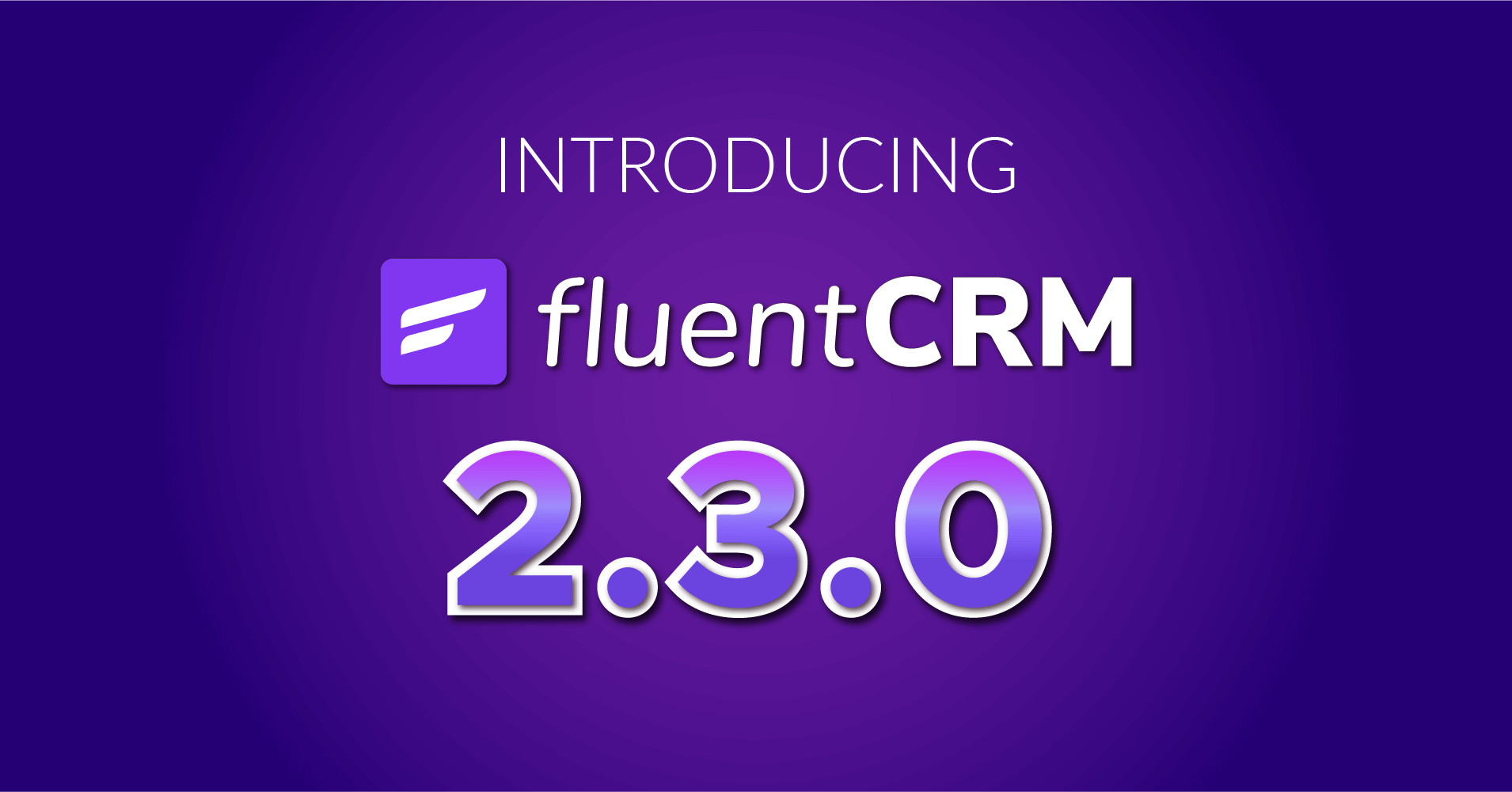 Yeah, it's that time again! We've been busy with a few product launches, but that doesn't mean we will keep you waiting for a new product update to FluentCRM!
So sit back and relax. Get comfortable, and let's find out what's new in FluentCRM 2.3.0!
In this update, we've primarily focused on three important modules of FluentCRM.
Contact Management
Contact Segmentation
& Email Templates
This update includes several improvements to these FluentCRM modules. And, of course, we've added three new integrations!
So without wasting any more time, let's explore what's new in FluentCRM!
Ready?
Let's begin!
Seamless contact import experience
This has been coming! I know you all like FluentCRM because things are seamless with this plugin. So when you have to go to your course or membership to export students and members via a CSV file and then come back to FluentCRM to import and apply tags, it doesn't feel "seamless" after all.
Guess what?
This update makes contact importing a breeze!
Now you don't have to go to your course or membership to import your students and members to your favorite email marketing platform. Instead, you can simply go to your contacts in FluentCRM, hit import, specify import source and choose what you want to import!
Notice some new integrations? We'll get to that in a bit!
For now, the below plugin users can experience this seamless experience:
LifterLMS
TutorLMS
WishList
Restrict Content Pro
Paid Memberships Pro
LearnPress
BuddyBoss
BuddyPress
I believe this feature will make it easy to bring contacts into the platform, and as a result, you'll have a better experience with FluentCRM when setting it up on your new or old websites! And no, we aren't stopping here on this feature.
We will also make it possible to import EDD and WooCommerce contacts seamlessly! We couldn't release the feature in this update, but you can expect this feature very soon!
Persistent contact page
Suppose you were filtering your contacts page for some contacts with some tag. And you wanted to check a contact's profile during that process. What usually happens is that when you open a contact's profile, you lose all the filters you've applied because the contact management page isn't persistent.
From this update, you don't have to worry about that at all. We've made the contact management page persistent. So you can go to any other module(like automation) without worrying about losing the filters you've applied on your contact page!
Make the most of your dynamic segments!
FluentCRM's dynamic segments feature is a very powerful segmentation system if you consider what not you can achieve with it. This feature allows you to have a dynamic contact list for a set of conditions.
But once in a while, we look back at our features to see if we can improve them. And guess what?
We realized that dynamic segments could be significantly helpful if we allow users to apply lists or tags and change the status of the contacts in a dynamic segment.
Let's say you wanted to find out re-engage your inactive contacts with a few automated emails or an email sequence. In that case, now you can simply apply a tag and create an automation funnel that starts with that tag!
Imagine how easy it is to simply create a dynamic segment and then apply a tag to automate some excellent funnels. I can imagine a lot more automation possibilities with the dynamic segments now!
Improvements to Email Templates
I know you all have been waiting for some much-needed features in the email template. I can't say we've implemented all of them. But you can certainly say we've made a start.
So what's improved?
Undo/redo email templates, Keyboard shortcuts
Like I always say, the idea behind the block editor was to give you a native WordPress feel. But unfortunately, there wasn't an undo/redo option in the block editor, nor could you use the keyboard shortcuts(CTRL+X, CTRL+V, CTRL+Z, and so on).
In this version, we've added the ability to use the undo/redo option as well as the keyboard shortcuts.
View in Browser SmartCode
For both email marketers and email users, the ability to view emails in browser is an essential feature. In this update, we've added this feature and that too, with the SmartCode! This means you can use the SmartCode anywhere on your email template, and it would show up without any issues!
Ability to change automation trigger
Another flexibility improvement we've made is the ability to change the automation triggers. Let's say you created your automation with the tag applied trigger, but at one point, you thought that it's better to use something more straightforward—like a WooCommerce new order trigger.
This wasn't possible in the previous versions. From this update, you'll be able to alter your trigger easily.
To do so, simply hit the small gear icon and choose your new automation trigger from the pop-up!
BuddyBoss/BuddyPress Integration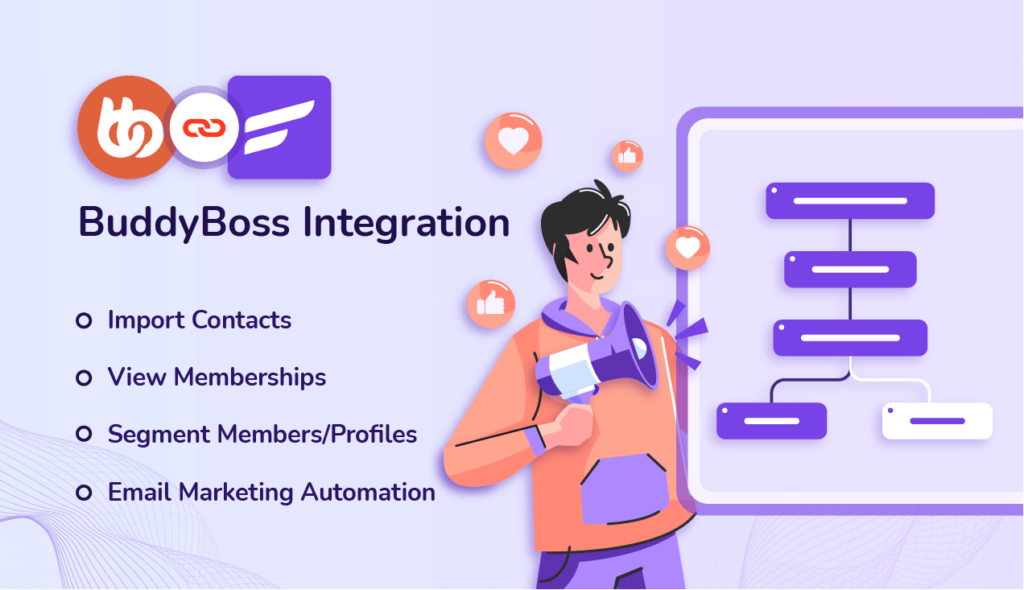 Here's something you've all been waiting for—The long-awaited BuddyBoss and BuddyPress integration! FluentCRM 2.3.0 includes a complete integration for your BuddyBoss and BuddyPress-powered website.
BuddyBoss is a very popular open-source solution for creating online communities. So I can't wait to see how many automation possibilities this opens for BuddyBoss powered websites!
With FluentCRM's BuddyBoss integration, you'll be able to:
Import BuddyBoss Member Types and Group Members
View BuddyBoss Groups your contacts are in
Set up automated tagging for BuddyBoss Profile Types and Groups
Automate email marketing for your online community members
LearnPress Integration(Profile, Course, Lessons)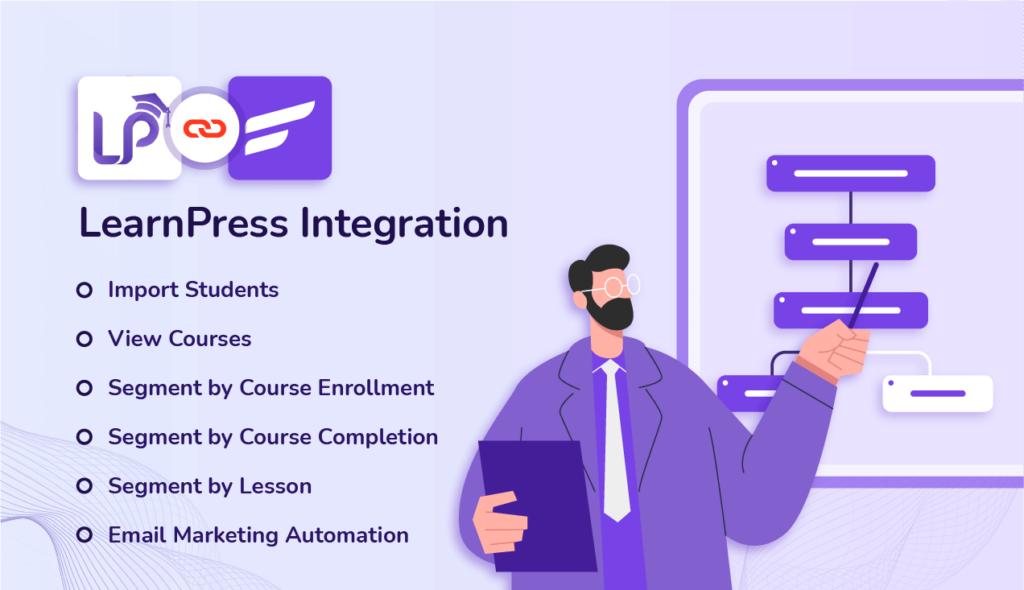 We love LMS plugins as you do, and that's why we've developed built-in integration with Learndash, LifterLMS, and TutorLMS. To keep it continued, we've developed a native integration with another famous plugin, LearnPress, this time!
LearnPress is powering more than 100K websites, and I believe LearnPress users will love FluentCRM integration to start email marketing natively from WordPress.
With FluentCRM's LearnPress integration, you can:
Import LearnPress students
View and store data in your student's contact profiles
Segment students based on course enrollment, course completion, lesson completion
Automate email marketing for your LearnPress LMS students
Improved Easy Digital Downloads and Learndash Integration
When we first introduced our flexible tagging system, you all loved it! We promised that we would make this simple tagging system available on all other plugins. That's what we did with our new integrations, and we also don't want to leave out our previous integration.
So in this version, we've added flexible tagging for Easy Digital Downloads Products and Learndash Groups.
Setting up tags in EDD Products
While you're editing a product on EDD, you'll notice a metabox for applying tags in FluentCRM. Simply click the Apply Tags dropdown and choose the tags you want to apply to contacts that purchased the product. You can also enable the checkbox to remove tags in case the order is refunded.
Setting up tags in LearnDash Groups
While you're editing a Learndash group, go to Settings. Under the Access Mode, you'll find the FluentCRM tag setting. From here, you can choose the FluentCRM tags you want to Apply on Group Enrollments. If you want, you can also enable or disable Remove Tags on Group Leave.
ThriveCart Integration
Many of you use ThriveCart I'm very happy to announce that we've just built our first integration with ThriveCart. This is an API-based integration via our additional plugin named Fluent Connect.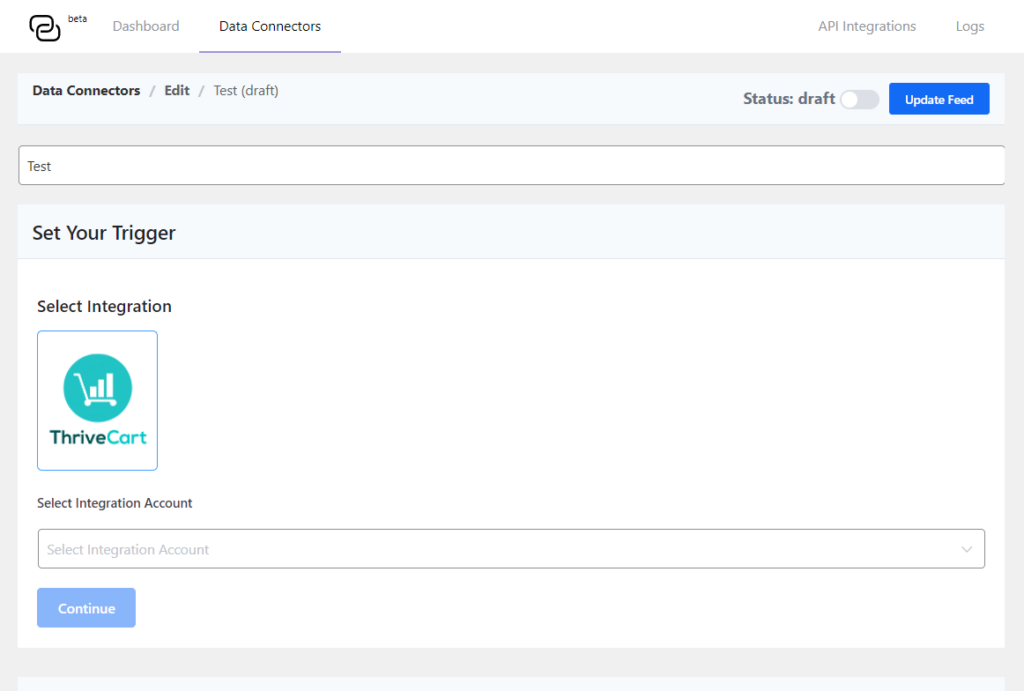 For now, you can do the following with the plugin:
Connect with your ThriveCart accounts
On ThriveCart events, you can add contacts, add/remove tags/lists on FluentCRM.
You can create a WordPress user (via FluentCRM) when someone purchases a specific product on ThriveCart.
Remove a tag on FluentCRM when an order gets refunded or a subscription got canceled.
We've already integrated FluentCRM with the most popular plugins and I believe Fluent Connect opens the window for more external integrations. So I'm looking forward to building more integration with external platforms!
Fixes and other improvements
With every version update, we are making FluentCRM a more powerful and stable product so that you can use it without any worries. So here are some other fixes and improvements we've made in FluentCRM 2.3.0:
Fixed: AffiliateWP Trigger – The AffiliateWP trigger wasn't working due to a conflict. From this update, it should work fine!
Fixed: Outgoing Webhooks – Unless the user kept Send Data as Background Process, outgoing webhooks wasn't working as it should. We fixed the problem in this update.
Fixed: Template Sorting – The email templates weren't being sorted in alphabetical order. In this update, we've fixed email template sorting.
Fixed: Unsubscription on email sequence – The unsubscription rule wasn't working for some email sequences. Now it is working correctly.
Fixed: Bounce Handler with SendGrid – The SendGrid bounce handler was showing some errors. In this update, we've fixed the SendGrid bounce handler.
Improvement: More Translatable Strings – Some strings in FluentCRM, including unsubscription URL and double opt-in email wasn't translatable. In this update, we've made all the strings translatable.
What's next?
We know, FluentCRM is an important part of your business if not the most important. That's why we're always working on improving FluentCRM and trying to make it a more stable product with every update. So if you have a minute, please write a review for us(it means a lot!).
I am very excited about FluentCRM's future and we have a large list of features that we're working on.
Like I've stated on FluentCRM anniversary, we are about to release Fluent Support soon. It's already integrated with FluentCRM and I can't wait to see it in action for you! If you haven't signed up for Fluent Support lifetime deal yet, go ahead and sign up right now!
So that wraps it up! We love hearing your feedback, suggestions, and ideas. So keep them coming and I'll see you next time.
Good day!