Free Tips, News & Tutorials Delivered to Your Inbox!
A year ago, FluentCRM was born.
To date, more than ten thousand businesses have chosen this plugin for automating their day-to-day customer relationship management and email marketing tasks.
On this very occasion, I want to share a few things related to FluentCRM. Let's start from the beginning, you may use this table of contents to navigate easily:
FluentCRM was my dream
No really, it was my dream.
About eight years ago, I was a solo developer obsessed with WordPress. In fact, I was so fascinated by WordPress that I wanted to build a plugin for the WordPress community.
WordPress already had many awesome plugins back then. So I kept thinking—is anything missing from the WordPress repository?
That's when I found out, email marketing and customer relationship management weren't possible within WordPress! And even if it was, it wasn't possible to connect all the systems in one place to see user information and many other things.
Before anyone could even start email marketing, people had to configure a lot of things. And then, they also had to switch platforms for setting up email marketing workflows or just to view customer information.
That's when the idea of building a CRM plugin that'd also have email marketing automation functionalities struck my mind. Something that won't force people out of WordPress but will do the same job most modern CRM's and email marketing automation tools do.
But at that time, there were some technical limitations. So I couldn't come up with a solution back then.
Now you all know, the plan wasn't dropped; it just got delayed!
Why did we built FluentCRM?
Three years ago, we developed Ninja Tables, a plugin that shaped our company— WPManageNinja. Within a year, I felt the need for the same tool I imagined a few years back.
We started trying a few CRMs and marketing automation tools to automate our day-to-day email marketing tasks and effectively manage customer data.
Trust me; we couldn't find any tool that could fulfill our needs. During that time, we also found out that most of these tools were really EXPENSIVE!
Generally, we develop the tools we need. That's why paying a high price for someone else's tool that doesn't even fulfill our purpose completely—felt like an unnecessary compromise. And that's when I told myself,
Customer Relationship Management doesn't have to be expensive!
Frankly speaking, it doesn't make sense to pay such expensive monthly fees for tracking our customer's data and automated emails. It made more sense to push our customer's data into a centralized WordPress dashboard instead of a SaaS platform.
By the time we started working on our very own CRM system, we had figured out an improved technology to facilitate a native CRM within WordPress. The previous obstacles weren't present. And that allowed us to build our contact profiling and segmentation system.
Once the core plugin was ready, we used the plugin for a few months without any problem. And that's when I found out,
WordPress is ready for email marketing automation!
Yes, WordPress wasn't reliable for sending emails. The easy workaround to this was using an external email sending service. At that time, I was using Amazon SES for sending our transactional emails from WPManageNinja. And I wondered if it would be possible to automate our marketing emails too.
So I tried to do that and found out the most obvious issue—Automating marketing emails from WordPress slows down the website!
Luckily, we found an easy solution to this. I won't be discussing that here as it won't make sense to most people. But we were able to do something that puts ZERO impact on our website—even if we were using a VPS server!
Anyway, once we were able to get around the site speed issue, the rest became a piece of cake. The ultimate touch of which came with Automation funnels.
It took us almost a year to develop FluentCRM. And when the plugin was ready, FluentCRM was tackling a massive problem for us. That essentially meant,
FluentCRM could solve people's problems!
People usually face similar problems on the internet. Good customer relationship management and email marketing automation are the key ingredients for the success of any business. But even with the technicalities involved, many SMBs were paying a massive sum at the end of every month.
Clearly, there was a massive gap in the market. That's why we decided to uncover FluentCRM to everyone. And you know the rest! Below is how FluentCRM has progressed in its first year.
Looking back to the first year of FluentCRM: a year of beautiful experiences!
A year ago, we released FluentCRM. We knew we were releasing a revolutionary product, and we were very excited about it.
Before launch, we thought it would be great to call some of our existing users for beta testing. It was a great experience overall. Within a month, we had a new email composer that's native to WordPress, improved automation funnel and funnel analytics.
When we finally released FluentCRM, we were blown away by your response!
Interesting launch facts of FluentCRM
FluentCRM launch campaign was the best sales campaign for WPManageNinja. It broke the Fluent Forms LTD campaign record. Other than that, there have been some fascinating facts. Such as:
More than 2,500+ interactions in different Facebook threads for FluentCRM.

FluentCRM users received three major feature updates in the first ten days of launch.

More than twenty agencies stacked more than 100 FluentCRM licenses.

A customer bought more than six hundred licenses (12+ purchases).

Someone sent 500K emails in the first week of the FluentCRM launch.

400+ businesses started using FluentCRM.
After two weeks, we closed the deal.
Honestly, the campaign taught us that we were growing very fast, and customers expected us to deliver. Therefore, we invested all the earnings from the deal campaign into FluentCRM's development. And that brings us to my next topic—product updates!
Product updates
No matter what product we release in the market, our vision is always the same. From the beginning, our company has been focused on user feedback. And that's no different in the case of FluentCRM.
Thanks to your valuable feedback and suggestions, we released 22 major and minor product updates in the first year of FluentCRM.
Since we've added many features, covering all of them in this post will only make this article long. So I'd like to highlight some of the biggest features we've added till now:
1. Tag-based automation triggers
Tags are a massive part of any good contact management platform. Tag lets you filter and sort contacts into the smallest possible groups. Since a vital part of email marketing is sending the right emails to the right people, we added tag-based triggers to create automation funnels when they are assigned or removed from contacts.
With tag-based triggers, you can easily create automation sequences that start when a tag is assigned or removed from a contact.
2. Conditional content for email campaigns, WordPress, and Oxygen Builder
If you ever wanted to send different email bodies or alter website contents based on tags, conditional content is the solution. You can also find it on WordPress's default editor and Oxygen Builder,
With conditional content, you can show or hide content based on tags. This is an easy and simple solution for taking personalization and user experience to the next level.
3. Dynamic tagging (with Fluent Forms)
Ever wondered if it would be possible to set up self-segmentation for email subscribers? That's possible with dynamic tagging. For this, you simply have to set up dynamic tagging with Fluent Forms!
4. Post-campaign actions
Email campaign management is a crucial feature for sending one-off campaigns. But once you launch email campaigns, it isn't possible to tag people or automate different scenarios based on what happened in the campaign. That's why we've introduced post-campaign actions.
This allows you to add or remove tags based on your email campaign's activity. Meaning you can send an email campaign, assign tags, and automate other funnels based on your user's activity on a campaign.
5. SmartLinks
If you're into email marketing, you'll send a lot of emails containing "links". And, of course, your website will have hundreds of links within it.
Smartlinks is an innovative feature that lets you assign or remove tags to contacts when they click a link. This makes link-tracking easier and allows you to automate emails based on link clicks.
6. Full conditional logic (conditionals)
March 30, 2021, marks the date when we made it possible to automate things based on if/else conditions.
Conditional logic needs no introduction. Whether you're creating an automation funnel or setting up form submission, you're basically asking your software to do something if something happens. And conditional logic takes a creative email marketer's job beyond if this/do this statement.
For example, you might have sent an email asking, "Hey, do you want to purchase this product?". Now there can be two outcomes. They will buy the product, or they won't. With full conditional logic in automation, you can define what happens when something happens and when it doesn't!
That said, you don't have to do workarounds for automation anymore. All you have to do is add a condition and dictate what happens afterward!
7. Flexible tagging
By now, you may have understood how important tagging is. But until July 20, 2021, there were only two ways of assigning tags to contacts. You could either do this manually or by setting up tags inside your automation funnels.
Again, you suggested that tagging could be more flexible. So we started making the tagging process simpler. With the introduction of flexible tagging, you can assign or remove tags on specific actions.
8. Tons of triggers, actions, benchmarks, and conditionals
FluentCRM's automation is basically a combination of four things.
Triggers – to trigger automation based on a user's activity
Actions – to automate an action within an automation funnel
Goals(previously benchmarks) – to set a goal or benchmark for the contact within automation
Conditional – to set multiple automation rules based on conditions
Since release, we've added tons of those in the visual automation, and it would be a waste of time to list them all here. However, I'll list some of the best one's here:
New Triggers
Tag Applied – to initiate an automation funnel when a tag is assigned to a contact
Tag Removed – to initiate an automation funnel when a tag is removed from a contact
New Actions
Cancel Automations: To cancel the selected automation for the contacts in the automation
Update Contact Profile: To update the profiles of the contacts in automation
Add Notes and Activity: To add notes and activities to the contact profiles in automation
End This Funnel Here: To end the automation for the contact that reaches a certain point
New Goals
Link Click: To check if the contacts have clicked a specific link
New Conditionals
Has in Selected Lists: To automate actions based on whether the contacts in the automation are in the selected tag or not
Has in Selected Tags: To automate actions based on whether the contacts in the automation have the tags you've selected or not
Check Contact Properties: To automate actions based on whether the contacts in the automation have the contact property values you've defined or not
Aside from these, we've added many plugin-specific triggers, actions, goals, and conditionals. Hence, you have a wide range of automation options compared to what you had in the beginning.
9. A total of 31 integrations!
We promised to integrate with lots of other WordPress plugins and improve the existing ones. From just 9, we've taken the number of built-in integrations to 18! They are:
WishList
MemberPress
TutorLMS
Elementor Forms
Restrict Content Pro
Uncanny Automator
Divi
Presto Player
Oxygen Builder
To our surprise, many WordPress plugins have built FluentCRM integration from their side too! Those integration partners are:
AutomatorWP
Convert Pro
GamiPress
OptimizePress
ThriveThemes
Convert Box
SyncSpyder
Considering that we started with just nine built-in integrations and support for a few webhook connectors, 25+ integration is massive. I'd like to personally thank our community and integration partners for integrating their products with FluentCRM.
10. Automation analytics
Automations are the heart of FluentCRM. This is where all the magic happens. Although we had reports and analytics, the feature lacked enough conversion optimization facilities without individual reporting and email analytics. That's why we decided to improve automation analytics by providing both contact and email analytics.
This ensures better tracking of automation funnels as the automation will track which step the contacts went through as well as give you an understanding of which of your email needs improvement— helping you optimize your funnels for maximum conversion!
11. Last but not least, FluentSMTP!
Before the FluentCRM launch, we promised to give you an SMTP plugin for free. And after lots of development, we released a unique SMTP plugin with amazing features such as multiple SMTP routing, email fallback, and email logging.
It's true that FluentSMTP was meant to be free for only FluentCRM users. But as a company, we thought it was the right time to contribute to the wonderful WordPress community throughout our journey. Hence, we made FluentSMTP a 100% free plugin.
With this plugin, you can set up any email sending service such as Amazon SES, Mailgun, SendGrid, Sendinblue, Google Workspace, Outlook, etc., and enjoy all the features without paying a dime!
So that was the highlight of FluentCRM product updates. If you want to know more about these product updates, check out our release notes. There have been a lot more than what we've mentioned so far!
A deserving win!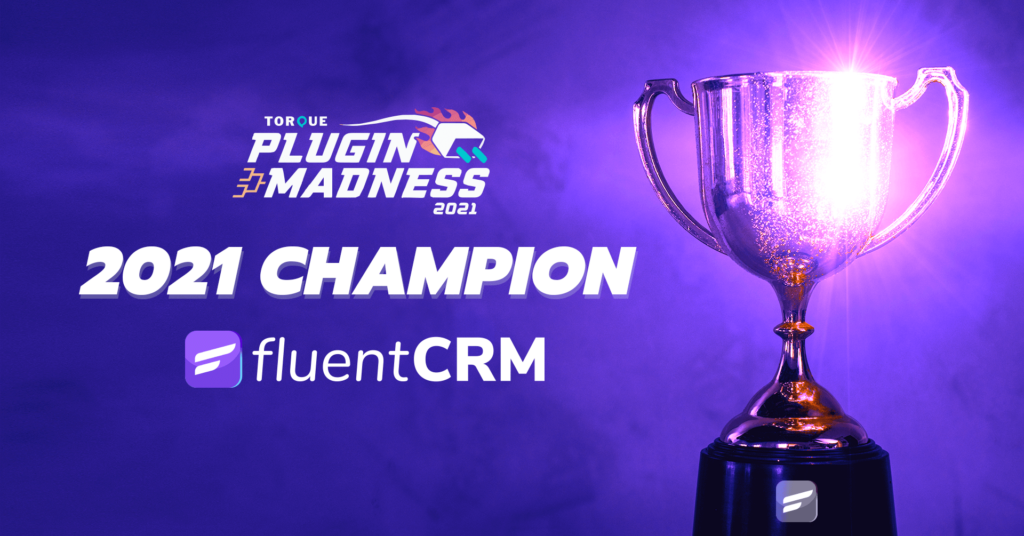 Product development-wise, this has been an amazing year. Now I'd like to talk about something we didn't even imagine in our wildest dreams, the plugin madness silverware!
If you've been in the WordPress space for a while, you might know about The Torquemag's Plugin Madness competition. This is a prestigious bracket-style competition that pits the best plugins against each other. Most importantly, users are the ones who choose the winner.
FluentCRM was up against some of the most popular plugins like Metabox, Yoast SEO, and WooCommerce. So it wasn't something we expected. But thanks to you, our amazing user community, FluentCRM won the championship!
Our users are awesome!
In the beginning, I said FluentCRM was an old dream of mine. But now, it belongs to you. Throughout the year, we added lots of incredible features because your suggestions kept coming. Essentially, that helped FluentCRM earn the badge for the best plugin of 2021.
And no, we didn't have to bombard you with emails and Facebook advertisements. You chose us for building your business solutions, and you did all the marketing. That's the reason why we never had to pay a dime on paid marketing.
So, I really can't thank you enough! ❤️
What's next for FluentCRM?
FluentCRM is already one of the top products of its genre. It solved many business problems, made email marketing within WordPress a reality, reduced email marketing costs, and eased customer relationship management for WordPress users.
But trust me, that's the tip of the iceberg. So, here's what we plan to do next!
1. The central point of your business
To be at the heart of your business, that's the goal of a real customer relationship management tool. Right?
Our business model has always been focused on providing reliable tools for small businesses. That's why we want to make FluentCRM the central point of your business. A tool that will centralize every small piece of information you need as a business owner and manage customer relationships effectively!
2. More integrations
The easiest way FluentCRM can become a more efficient customer relationship management tool is by integrating with more tools you use as a business owner. Thus, you can expect to see a lot of new integrations in the upcoming year!
3. Improving the existing integrations
Another thing we will focus on is improving the integrations. If you've been using FluentCRM for a while, you know how we have improved a lot of integrations.
Compared to how they were initially, WooCommerce, Learndash, LifterLMS, TutorLMS, and WishList integrations are way more improved. We will keep working on all of FluentCRM's integrations and improve them as much as we can!
4. Simpler contact segmentation
Contact segmentation helps understand your leads and customers at a glance. Therefore, it needs to be as simpler as possible.
We already started making contact segmentation simpler by making it flexible in FluentCRM version 2.2. In the upcoming updates, you'll see a lot more improvements in the contact segmentation feature.
5. Integrated support system
Our company depends on customer support a lot. And to provide customer support efficiently, we have built a new plugin. We have been using this plugin for the last six months, and it will be an amazing solution for those who want to provide better customer support.
So today, I would like to introduce you to our soon-to-be-released plugin, FluentSupport. This will be integrated with FluentCRM. And with this, we will fulfill our promise of bringing customer support under FluentCRM.
6. SMS Marketing
Another feature we really want to add is SMS marketing. This is a long-awaited feature you've all been asking for, and we are working towards adding SMS marketing functionalities into FluentCRM.
7. More powerful automation features
One thing you can't ignore is how powerful FluentCRM's automation is. We have improved it a lot in the past year and it has a lot of automation capabilities at this moment.
As our goal is to make marketing automation as powerful as possible within WordPress, we will keep improving the overall marketing automation features. You can expect to see a lot of triggers, actions, goals, and conditionals in the upcoming days.
8. Making FluentCRM more stable
A tool that's at the heart of your business—that too, within WordPress! It's a pretty fascinating thing even to imagine.
Thanks to our awesome development and user community, FluentCRM can handle all that!
We want to improve FluentCRM by adding new features and functionalities. But again, we put stability and optimization over anything else! So no matter what features or integration we add, we will keep FluentCRM as lightweight and stable as we can!
Let's celebrate!
To have the trust of over ten thousand businesses is incredible for any new product! And to become the best WordPress plugin at Torque plugin madness, which shows how much we have grown in only one year!
We are ecstatically happy over how FluentCRM's first year has been, and we're celebrating this occasion! We hope you enjoyed reading the article and wish you all the success in life.
Cheers!
Try Our Free Marketing Automation Plugin for WordPress!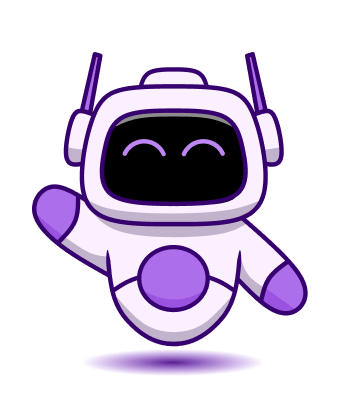 Leave a Reply
Are you going to integrate also call functionality in the CRM (since you will integrate SMS with Twilio why not giving the opportunity to also call from within the contacts section?)

What is the cutoff date for the 40% discount, and does it only apply to the first year, or for life?

Hi Alan, The offer ends on 14th October and only applies for the first year.

Waiting for you to add a full customer card management option (appointments, phones, tasks, etc.)
I have written to you in the past that it would be good if you could add feature to developers to add tabs to customer tabs on their own so that they would add the links to other places on their own (for example element forms cannot be associated in this way at the moment)

to customer card management add With the option of e-mail / sms / push notification reminders (for a customer and a team person)
Management of team members and assignment to a team member
Also add a push notifications option (maybe interfacing with an existing system like a pusher)

Hi there, Thanks for recommending so many great things! Currently, we are focusing on improving the existing system and adding the most requested features. But we'll surely keep these things in mind for our future developments! 🙂