Campaign Success: Knowing Your Customers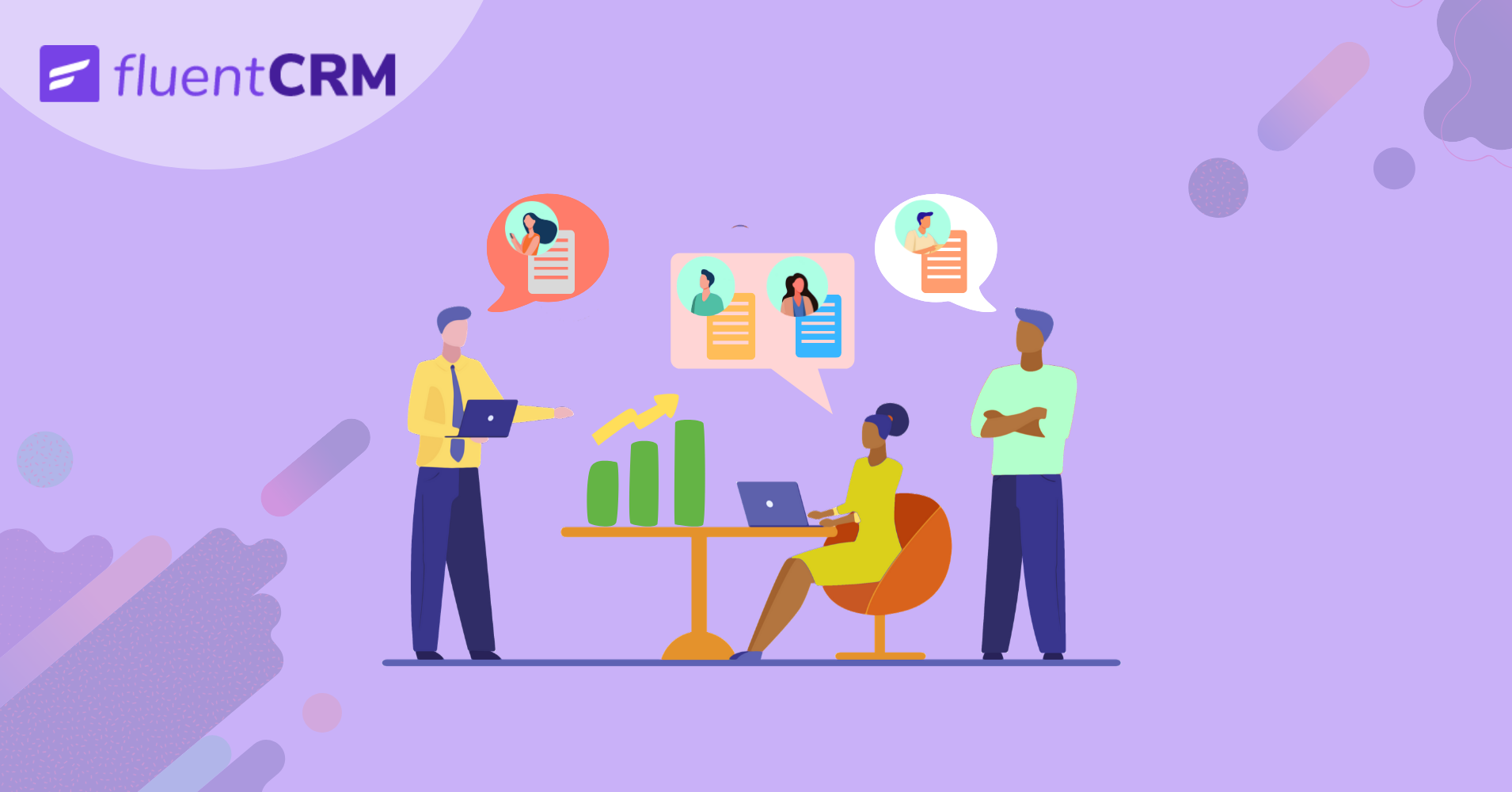 Marketing success depends on a broad collection of factors. These factors change and become more diverse as the business evolves and grows. However, the goal remains the same – to grow and maintain customers.
Businesses can undertake a plethora of marketing campaigns, i.e., email, social media, giveaways, etc., to achieve this goal. But how do you make your campaign decisions?
The answer lies in: Knowing your customers!!
In this article, we'll be looking at why knowing your customers is essential and how you can collect users' information to drive successful campaigns.
Why get to know your customers?
Content marketing strategies and email campaigns are only the means to a larger end. To promote your brand with these campaigns, it's easy to lose focus on the specific needs, desires, and preferences of your customers even though your customers are what keeps your business alive.
Getting under your customer's skin is the only way to engage, relate, and inspire them with your business and ideas.
This is relatively important because 96% of consumers decide on loyalty towards a brand or business based on customer service interactions.
Secondly, businesses that provide exceptional customer experience outperform competitors 80% of the time.
Lastly, 91% of customers are more likely to commit to a brand if the brand provides relevant items.
Considering the statistics, it should be clear by now that engaging with your customers with the right message is crucial for your business to succeed. The only way you can do this is by putting on your customer's shoes and thinking about what they think. In other words, you have to put real effort into knowing your customers. Here are 5 easy steps for getting to know your customers.
5 steps to know your customers better
Knowing your customers is definitely easier said than done. With the hopes of giving you workable concept, here are 5 steps to know your customers better.
1. Generating Customer Profiles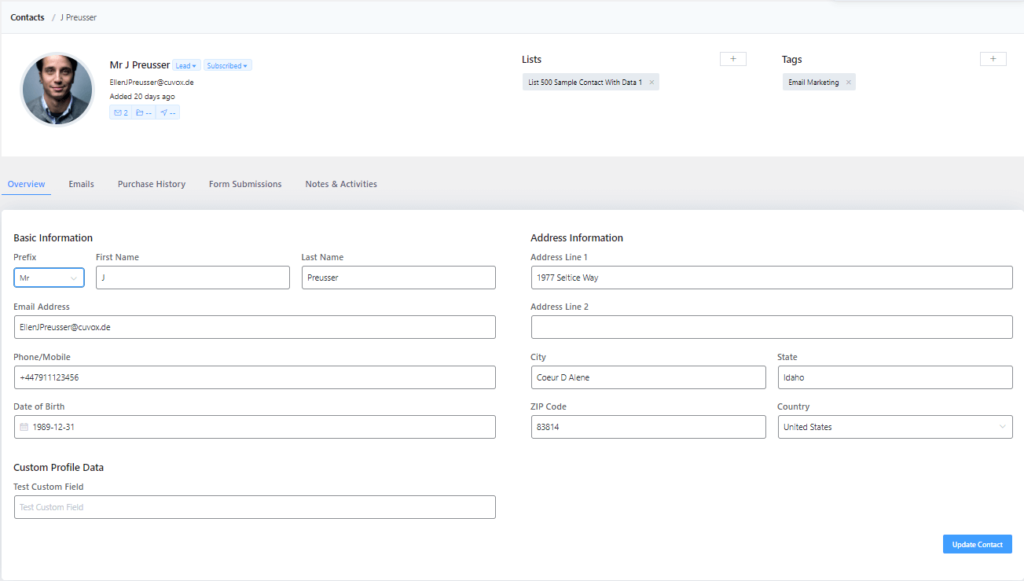 The first and foremost step to knowing your customers is to treat them as individuals. You can do this by generating profiles for each of your customers. It's beneficial if you can update these profiles whenever there is a recent interaction with a customer. Having a clean profile lets you view all the information available to you on a particular customer at once.
No need to search interactions through campaign reports. Instead, the customer profile holds all of this in one place for you. This is where CRM solutions play an essential role.
In most cases, CRM software generates customer profiles that help you evaluate customers' engagement with your brand. For instance, FluentCRM stores and updates whether a user has opened your emails or links, as well as their purchase history and any interaction with your support team. All this information is stored together under their profile.
With time the information accumulates, telling you all about each customer. You can use this information to devise successful strategies and campaigns.
2. Track Customers' Real-Time Behavior
Customers today are fond of seamless experiences. To make it possible, your business approach needs to be proactive. You have to be able to anticipate the customer's needs even before they agree to do business with you.
This is another way CRM plays a massive part in knowing your customers. A customer relationship management tool (CRM) that features in-depth analysis of the customers' activities makes real-time tracking efficient and easy.
For instance, FluentCRM offers email marketing with real-time tracking. The beauty of using FluentCRM is all user-generated information is updated instantly. Being a self-hosted CRM solution, FluentCRM lets you access this information from anywhere with zero delays.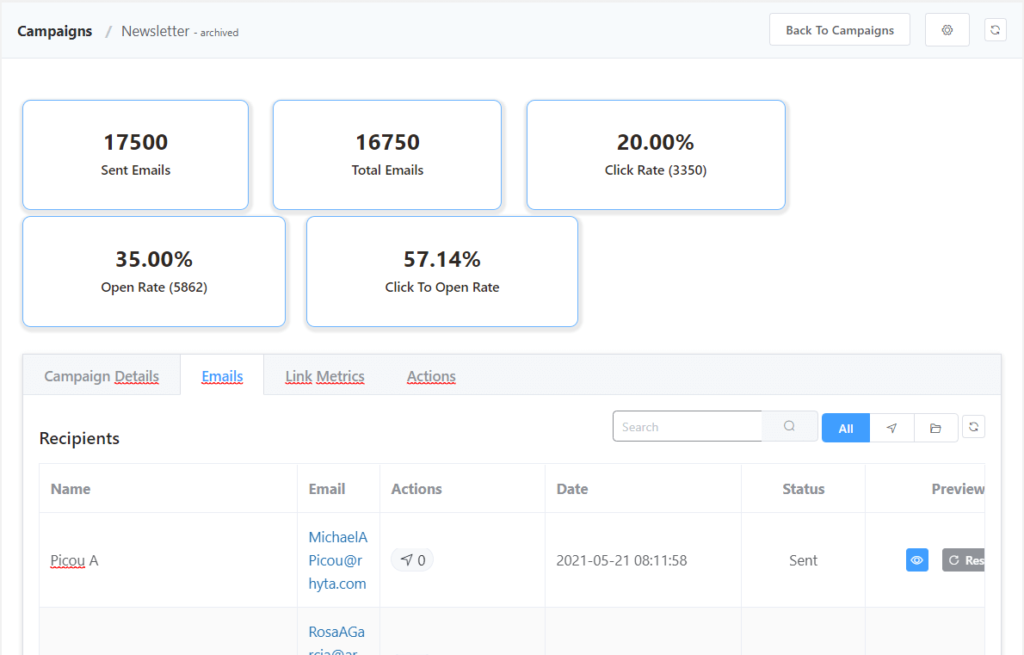 With FluentCRM and most other CRM solution, you can,
Monitor the performance of your campaigns
Record detailed campaign information such as, Total Sent/Attempted; Opened/Viewed; Link clicked; Subscription status; Bounce / Invalid etc.
View and generate context-rich visuals, i.e., Bar, Pie, and Line charts.
These features allow you to seamlessly track user-generated information on your CRM system. You can use this information to craft engaging email sequences, product development decisions. All of this is crucial for driving successful campaigns and making your customers feel valued.
3. Categorize
More often than not, marketing teams rely on generic cross-selling campaigns that do not drive growth. To avoid this generic approach, you need to tag and categorize your customers, preferably with information that helps distinguish them.
You can tag and categorize based on any number of factors. FluentCRM, for one, lets you add tags based on the type of products/service purchased, frequency and geographic location of the customers, and so on.
FluentCRM features a unique approach to categorizing users with Dynamic Segmentation. This feature automatically segments customers based on whichever condition you set. Customers are dynamically added to segments as soon as they fulfill the conditions.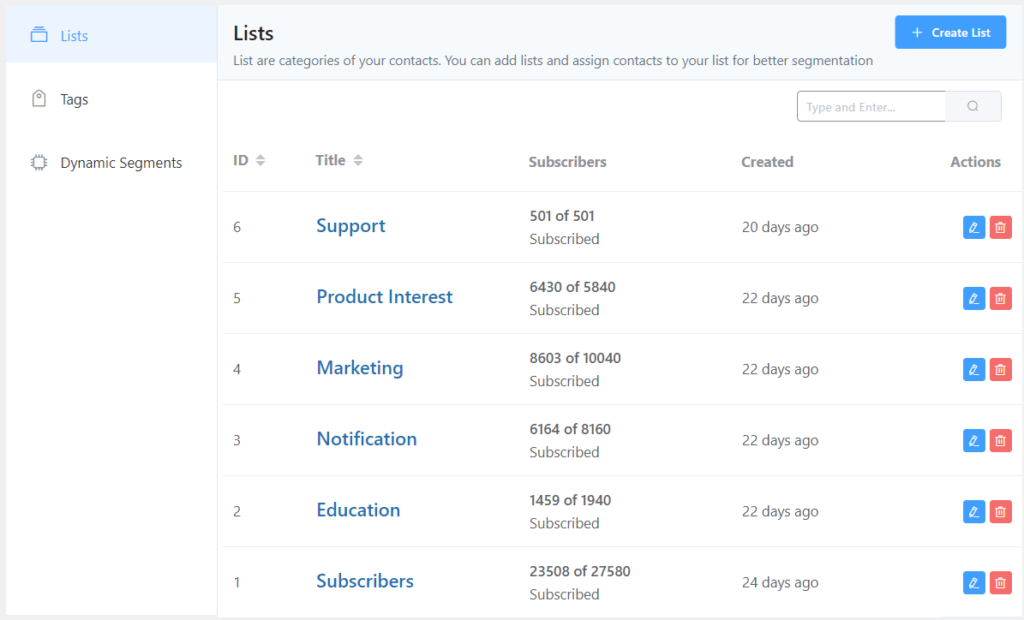 Once you have the categories/segments and the customers are segregated, it becomes easier to direct precise marketing and cross-selling campaigns.
Want to learn more about segmenting customer contacts? Check out our blog, "How to segment your email list for better email conversion."
4. Leverage Customer Service Interactions
Customer service is one place your customers will seek out your attention. Frankly, this is one of the best chances to get a peek into their psyche. Having a questionnaire prepared for your customer service representatives is an excellent option.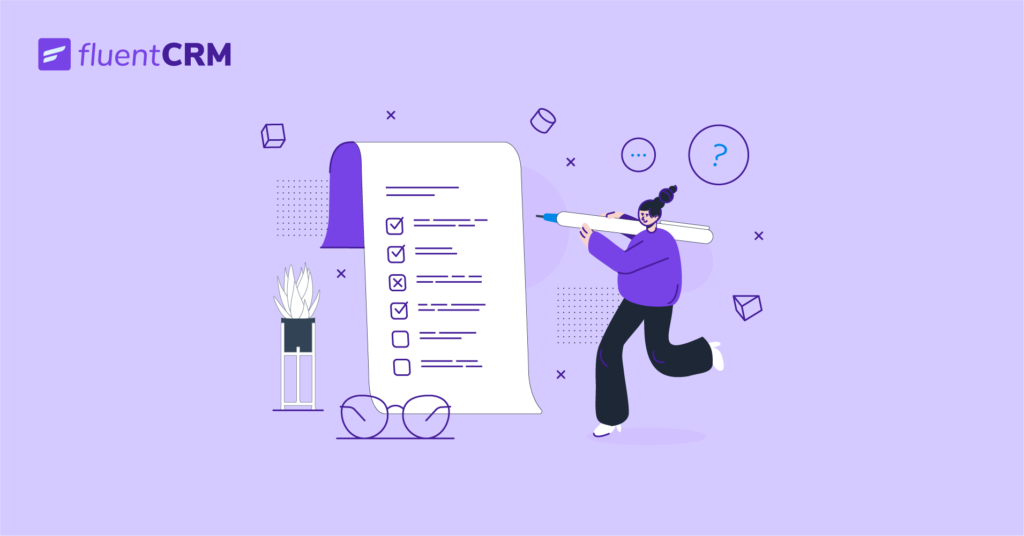 When your customers contact your service representatives, the questionnaire lets you gather information otherwise hard to get. The questionnaire should include definitive questions such as,
Do they feel they can use your product/service properly?
Are they satisfied with what your business provides?
Do they have any opinions or ideas to make it better?
Even if most of your customers decline to fill out such questionnaires, the ones that accept will generate a significant amount of information for you to work with.
5. Focus on Customers' Personal Tastes and Preferences
Informative content about your product/service is good but not nearly enough when it comes to engaging your customers. Sometimes the generic interests approach to content can be beneficial. It allows you to create an impression of how much you value your customers. While also letting you gather information on how individual customers react to a particular topic.
Take, for example, sharing articles focused on trending issues (not related to your product/industry) that lets your customers evaluate the moral inclinations of your business. On the flip side, you get to evaluate your customers' opinions against your own and find a middle ground.
The idea is that instead of relentlessly creating content in relation to the product/service, it's good to switch it up with topics of general interest. This way, you'll be sparking conversations that, in turn, will generate opportunities to have organic interactions with your customers.
Building Comprehensive Contact Information
To make the best use of your customer information, it's good to have one centralized database containing a detailed contact list. As mentioned before, FluentCRM gathers all this information for you on one neat page. However, the biggest challenge is making the customer profiles comprehensive with as much information as possible.
You could collect this information in the following ways:
Polls and surveys
Polls and surveys aren't exactly what most marketers want on their pages. However, they're the best way to find concise feedback from your customers. You can gain information from a basic survey such as demographic details, buying preferences, most used devices, etc.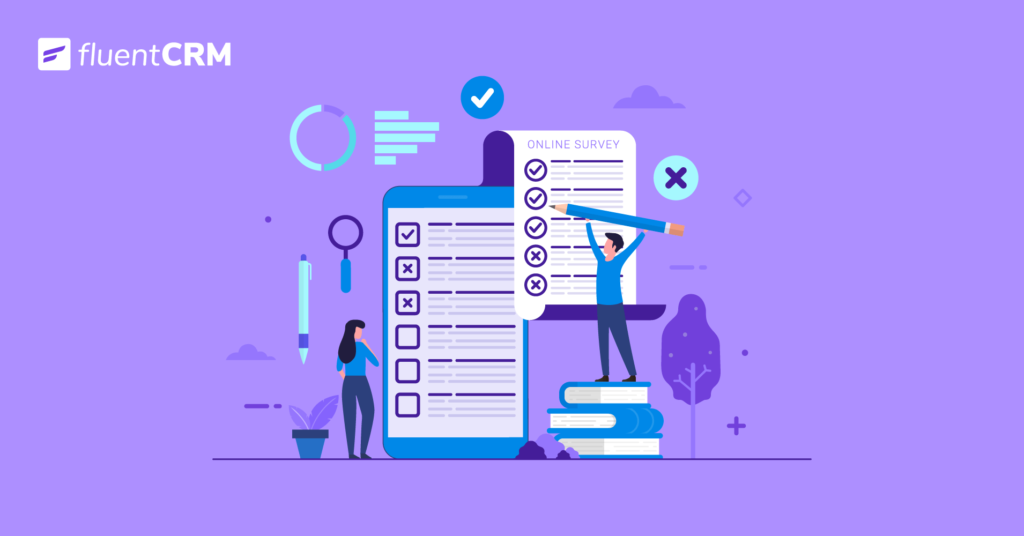 When creating such polls and surveys, you need to keep 3 things in mind.
Remove bias: Try to make the survey as neutral as possible concerning your own opinions
Be concise: Use simple language that asks for short feedback on a specific topic
Focus: Keep the topic focused where you can make a difference
Respond to both positive and negative feedback
It's always a better call to respond to both positive and negative opinions. Regardless of where you find this feedback, you ought to spend the time and effort to address and expand on customer feedback. Doing so makes your interactions feel organic and humane, leading to fruitful interactions and insightful conversations.
Customer reviews have a significant impact on the buying decision of prospective leads. It's vital for you as a business to use this opportunity to address your buyers and prospects. While also showcasing your company's vision. In the end, incorporating a personal touch into these interactions makes your venture feel genuine and inclusive from the get-go.
Ending Note
By now, you ought to have an understanding of why knowing your customers is essential. There may be tons of ways you can use and collect this information. Using a CRM solution can make this incredibly easy to achieve. All you need to do is devise ways to gather the information with varying methods on various platforms. The rest will come to you in due time.