9 Best Lead Generation WordPress Themes to Boost Lead Generation in 2023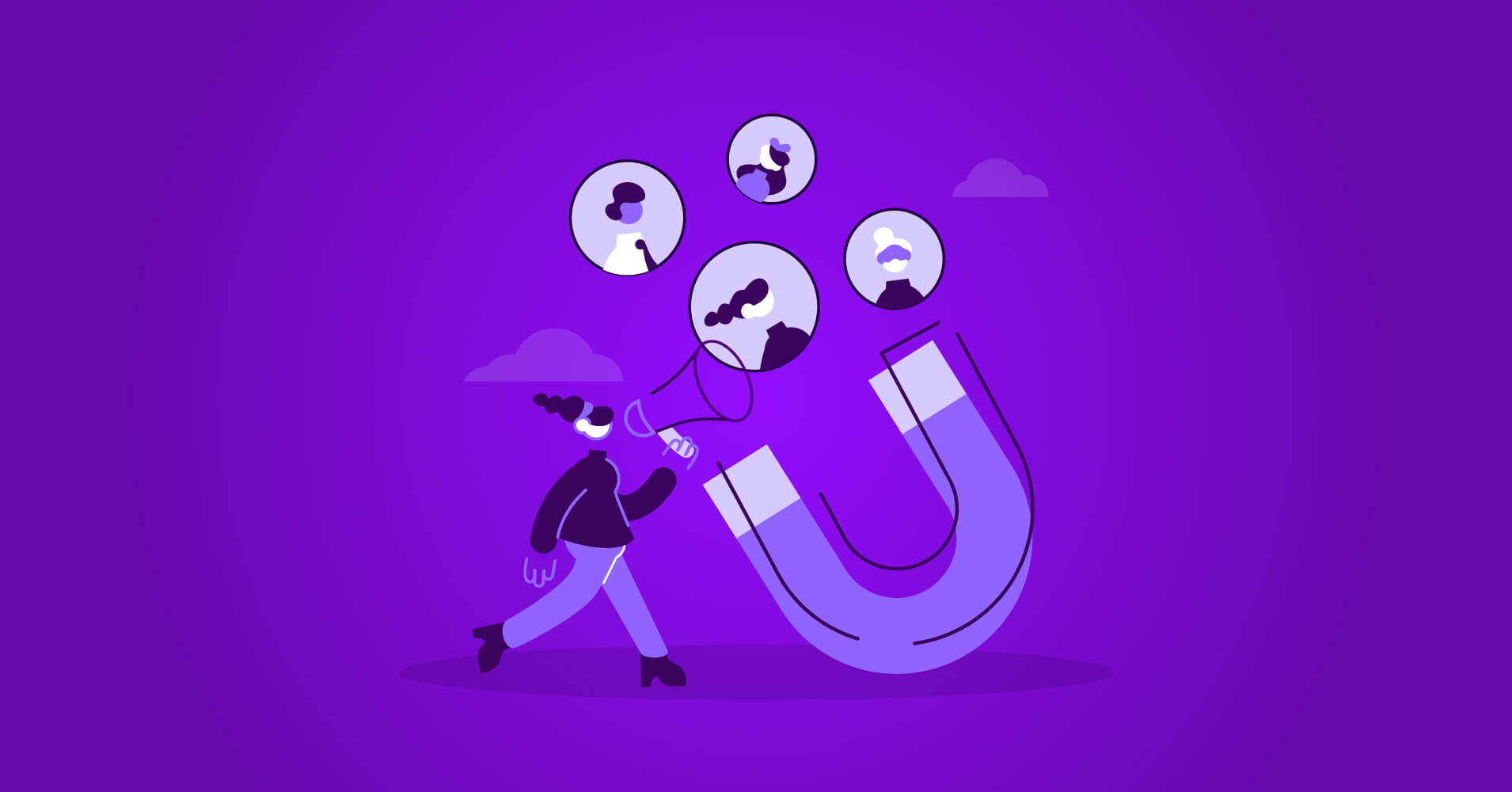 A lead generation WordPress theme can be a good and simple solution for businesses that want to develop fresh ideas and collect leads regularly.
But picking one among thousands of themes is never easy, right?
Don't worry!
We've prepared a list of powerful lead generation WordPress themes by analyzing all must-have aspects. Continue reading to uncover the market's most powerful and well-designed WordPress themes.
Let's start with the basics: 'What is lead generation, and why is it important?'
What is lead generation?
The process of finding and acquiring customers through an enthusiastic marketing approach is known as lead generation. In simple terms, it is the process through which a business owner converts visitors into potential customers and, ultimately, buyers.
What's a lead anyway?
A lead is someone who is curious about your products or services but is not yet fully committed to purchasing them from you. Although they aren't a customer yet, there's a strong chance that they'll become soon.
Lead generation concentrates on establishing a lead magnet that grabs as many of these prospective clients as possible. Furthermore, it aids in brand recognition too.
Why lead generation is important?
What's the sense of owning a business if you don't have a customer to sell your services to?
This is where the significance of lead generation comes in. A proper lead generation strategy will assist you in—
Expanding your market: Lead generation will assist you in growing your business and expanding your market. It will keep you updated on current trends and allow you to attract additional clients who aren't part of your target market.
Enhancing your conversion: Lead generation brings potential buyers into your business through targeted marketing. As a result, you'll have fewer chances of attracting clients who aren't interested in your products. A large list of potential customers will gradually enhance the conversion rate.
Raising your revenue: Having more leads will likely generate more sales. Since you've only acquired the ideal leads, your odds of conversion will be excellent. Higher conversion = more revenue!
Improving your brand recognition: When visitors interact with your marketing resources, they become more accustomed to your brand and its products. In the end, it significantly increases your brand recognition.
Finding new customers is a must whether you have just started crawling in the business world or already have a well-established one. Your lead generation strategy will determine whether or not your company stands out from the crowd!
To discover more, read: Why lead generation is important
What to consider when choosing a lead generation WordPress theme
Since themes directly impact your website's look and feel, a lead generation theme must offer all the key elements for boosting lead generation. So before getting into the list, let's look at the deciding elements for choosing a lead generation theme.
Responsiveness: Typically, WordPress themes improve the aesthetic of our website. But that's no reason to sacrifice functionality! So, it's critical to test the responsiveness of a WordPress theme on various devices, including mobile phones.
Customizability: Though most WordPress themes provide pre-built templates, you may need to alter some features based on your needs. So we recommend that you select a theme that is extremely adaptable and compatible with numerous page builders.
Compatibility: A theme isn't everything for us, and we need additional elements to run it smoothly, right? So, before making a final decision, ensure that your WordPress lead generation theme is compatible with all the plugins you intend to employ.
Go for any lead-generation WordPress themes that satisfy the criteria mentioned above. Besides, don't forget to compare their pricing.
9 best lead generation WordPress themes
"If you can't make it good, at least make it look good."

– Bill Gates
Just as it's important to offer excellent goods and services to sell more, it's equally important to give your visitors a reason to stay on your website and sign up as a lead. A well-optimized lead generation WordPress theme can boost audience retention and lead generation.
We've already mentioned the features to look for when choosing a lead generation theme. If you haven't found any, we've assembled a list of the top lead-generation WordPress themes for your comfort.
| Name | Price starts | Read details |
| --- | --- | --- |
| Astra  | $49 per year | More |
| Essentials | $59 per year | More |
| Avada | $69 per year | More |
| Landkit Theme | $49 per year | More |
| Spyro Theme | $59 per year | More |
| Sydney | $69 per year | More |
| GetLeads | $49 per year | More |
| Stratus | $49 per year | More |
| LeadX | $46 per year | More |
Let's look at the details of the best lead generation themes for WordPress:
Astra
When it comes to adaptability and simplicity, Astra is one of the easiest and most multi-purpose WordPress lead generation themes you'll ever come across. This theme is light, allowing your website to run faster than ever.
Astra will also provide you with a landing page designer that you can modify for any size of business. If you manage a website with little coding skills, this is the ideal lead generation WordPress theme for you.
Astra's built-in drag-and-drop page builders will allow you to design customized pages without any coding skills.
Pricing: Astra will cost you at least $49 per year.
Essentials
The Essentials Theme is yet another effective lead generation theme with all the capabilities you need to collect more leads and drive sales creatively. Even if you are a newbie, its simple functionality will ensure your visitors do not get any bad vibes!
Essentials include a plethora of pre-built templates. Aside from that, features like drag-and-drop builder and opt-in form builder will make lead generation easier than ever!
This fantastic lead generation theme also offers sophisticated lead generation features such as popups, slide-ins, cookies, and exit intent technologies. You can also monitor your conversions and uphold the focus of your lead generation actions using Essentials.
Essentials perform well in terms of customizability. Additionally, all the required WordPress plugins work well with this theme.
Pricing: Essentials will cost you at least $59 per year.
Avada
If you're looking for a WordPress theme that will aid you in earning leads effectively, the Avada WordPress theme is one choice worth considering! It is the best choice for any blog, eCommerce, business, or photography website because of its great look and wide range of feature sets.
The Avada theme includes a built-in slider that facilitates you to display your content in an eye-catching and creative manner. Furthermore, Avada offers a lot of customization options! Using its robust grid system, you can create custom layouts to design beautiful pages for lead generation.
Avada is quite fast in terms of responsiveness. No matter what kind of screen or gadget your user uses, it performs wonderfully. As a result, each visitor will encounter a similar experience.
What about compatibility?
Avada's adaptability with all the widely used plugins is one of its main selling factors!
Pricing: Avada will cost you at least $69 per year.
Landkit Theme
Landkit is a WordPress lead generation theme that specializes in landing pages! It is ideal for lead capturing, lead generation, SaaS, cryptocurrency, startup, and more. Furthermore, it provides 13 pre-built landing pages and numerous demos for different enterprises.
LandKit allows you to create personalized landing pages for seminars, conferences, subscriptions, and other purposes. All elements featured in this theme have been meticulously crafted to provide your users with the greatest possible user experience.
According to its developers, Landkit was built with developers and designers in mind. If you are a developer, you can quickly change the website using SaaS variables. It also includes thorough documentation, so you won't get lost while customizing.
Landkit is extremely quick and responsive regarding page performance and conversions, and it positively impacts your lead generation process.
Pricing: LandKit will cost you at least $49 per year.
Spyro Theme
If you're a freelancer or business owner looking for a robust lead generation WordPress theme to help you generate leads more successfully, Spyro is a high-quality theme worth trying. It's also an excellent choice for financial institutions, online gyms, SEO agencies, and similar websites.
Spyro includes 12 stunning pre-built example sites. They are expertly made to give your website a vibrant and professional image. Spyro is also quite customizable. It has a form builder that allows you to design various forms quickly.
Additionally, this theme has social media marketing features to help you advertise your business on social media. Overall, because of its dynamic style and brilliant colors, we believe Spyro is worth a try if your primary goal is to develop high-converting landing pages.
Pricing: Spyro theme will cost you at least $59 per year.
Sydney
Sydney can be a savior if you're seeking a complete solution for your lead generation website. Its high customizability and extensive feature set make it an excellent choice for any business website.
Sydney includes every necessary component for a high-lead-generation website. It has a separate call-to-action (CTA), services and about pages, and a specific contact angle. Sydney also contains sliders, video headers, and a variety of other menu styles.
Sydney also offers dynamic navigation design options, making it simple to use. It'll also provide you with several blog post designs for single articles and archive sites. You can also change the button design options to suit your branding.
Pricing: Sydney will cost you at least $69 per year.
GetLeads
If you're seeking a WordPress lead generation theme that's particularly intended for lead generation, GetLeads could be the solution you've been searching for!
Although GetLeads includes a good number of pre-built templates and customization options, this does not hamper its flexibility. It is quite simple to use and does not overburden users with excessive settings and options.
GetLeads also contains a plethora of shortcodes that will allow you to easily add lead-generating features such as forms, CTAs, and so on to your website pages. Furthermore, like any other best lead generation WordPress theme, GetLeads is extremely mobile-friendly.
Pricing: Sydney will cost you at least $49 per year.
Stratus
Stratus is the ideal option for you if you own an IT business or operate in the tech sector. This adaptable and appealing lead-generating WordPress theme is ideal for advertising and marketing apps, software, and other digital products.
Stratus provides over 35 website demonstrations. Additionally, it offers many templates designed especially for websites for IT companies and agencies. Stratus also fully supports the WooCommerce plugin, allowing you to sell your website products or services.
Regarding customizability, this multipurpose theme is also very customizable and works with Elementor and other page builder plugins. As a result, you may easily modify the pre-built stuff.
The survival of a website depends on mobile traffic, right? And let us assure you that, Stratus' developers have made every effort to keep it as mobile-friendly as possible.
Pricing: Stratus will cost you at least $49 per year.
LeadX
Having a built-in landing page builder, LeadX is another excellent lead generation WordPress theme. It is a multi-purpose theme with several landing page layouts with a wide range of conversion-related capabilities.
Like many other premium WordPress lead generation themes, LeadX includes pre-built landing page demos that can be used for various projects and business models to promote goods and services. This theme also features many call-to-action icons that may be put at different points in the site's sales funnel and lead generation forms for gathering email addresses.
LeadX is completely customizable, and you will be able to construct high-converting landing pages swiftly. Furthermore, this theme includes a visual composer that allows you to construct landing pages with an easy drag-and-drop interface.
Pricing: LeadX will cost you at least $46 per year.
Bonus: Few tips on lead generation
There is an ongoing myth about lead generation being expensive! Maybe it was true in the past, but there are many less expensive options in today's society. Using the right lead-creation tactics, you can easily produce leads without spending much.
Here are some lead generation tips for you –
Implement a proper SEO strategy: An improved SEO approach will dramatically raise your chances of ranking higher on Google and receiving a considerable volume of targeted organic search traffic. With more traffic, you'll likely generate more leads.
Leverage the power of email marketing: Email marketing is one of the best methods for generating leads. A competent email marketing tool will help you produce astonishing results immediately.

Marketing Automation for WordPress
Get FluentCRM Now
Have a strong social media presence: Most netizens spend most of their day on various social media platforms. You should have a significant social media profile to discover those who need your offerings.
Optimize the website for lead generation: People will be hesitant to leave their contact information on your website if it is not optimized. Don't forget to greet leads properly with a well-optimized website.
Optimize the landing page for conversion: A landing page is crucial to turning a visitor into a subscriber. Employ one of the aforementioned lead generation WordPress themes to make your landing page conversion-optimized.
Dive into this article to get some effective tips on lead generation
Wrapping up
Thank you for sticking with us all the way to the end. We hope this article about lead generation WordPress themes will benefit your business and help you avoid wasting a lot of time looking for the right WordPress theme!
If you have any further suggestions or queries, feel free to leave them in the comments section!