Free Tips, News & Tutorials Delivered to Your Inbox!
So you just received an order from one of your customers. Congrats on that! Your marketing efforts have finally come to fruition, and you're getting orders. What's the next thing you do? —fulfill the order by shipping it!
Hold on, my friend! You may have overlooked an important detail in your haste to complete the order -the order confirmation email!
But what exactly is an order confirmation email, and why is it so important?
That's what we're going to talk about in this article. Furthermore, we will look at some best examples to generate ideas on how to leverage them.
What is an order confirmation email?
An order confirmation email is a transactional email sent to the customer after their purchase to assure the customer that their order was received and their order is being processed.
To be precise, we can say that an email that includes order confirmation information, such as the items purchased, the amount transacted, and the estimated delivery date, is considered an order confirmation email.
These emails work in a psychological way to achieve the trust of your buyers. It relieves buyers' post-purchase anxiety —resulting in a trust buildup between you and your buyers.
The importance of sending order confirmation emails
While most email users consider marketing emails unnecessary and open them with exhaustion, order confirmation emails are likely the only type of marketing email that customers wait for. In fact, these emails have the highest open rate.
However, order confirmation emails not only have a high open rate but can also help you by –
Establishing trust: Order confirmation emails reassure your customers that their financial information is secure and that their transaction is not being defrauded. It'll assist you in gaining your customers' trust and encouraging them to make future purchases.
Escalating sales: If used correctly, order confirmation emails can even help increase sales. Not only will it inform the customer about their current purchase, but it'll also motivate and inspire them to make additional purchases in the future. Not to mention, increased sales equal increased revenue!
Creating positive feelings: Order confirmation emails pique your customers' interest in their purchase. They'll begin counting down the days as soon as they receive these emails. While doing so, they will think about your product and company, consciously or subconsciously. As a result, these emails will assist you in developing a long-term relationship with your customers.
Now that you know order confirmation emails and their significance, it's time to examine some best practices. Let's take a look at it in the next section.
Best practices for writing order confirmation emails
You can send off a generic order confirmation email or tweak that same generic email in the right places so that it can live up to its true potential. The ideal order confirmation email must contain the following:
Order number: An order confirmation email, basic or advanced, must include an order number. This is to ensure that if any issues occur, be it from anyone, they can be dealt with swiftly. The customer can also inquire about their order using the order number.  
Shipping address: Including the shipping address in the order confirmation email is a must considering everyone has the urge to recheck if they've put the right address in the shipping address tab. Give the customer a chance to see if they've put the right shipping address. 
Customer details: Customer details are the details the customer provides while ordering. The details could consist of the customer's name, cell Number, and email address. Include those details in the order confirmation email, so the customers can be sure that you have their contact details right, and they could be contacted if needed for customers that opted for it. 
Order Summary: Include an order summary in the order confirmation email. Summarize the order by including the product name (with product thumbnail), price, SKU, quantity, color, and size (if applicable), and package tracking link.
Price breakdown: Break the prices into small fragments and show the product price, shipping cost, and discounts (if you give that out) separately to avoid surprising the customer with unwanted fees.
Shipping method and estimated delivery date: Mention the shipping method in the order confirmation email and the estimated delivery date, so the customer knows when to expect the product to be delivered. It's always a good idea to include as much detail on shipping as possible in the email.                                                                                              
Subscribe to Our Newsletter
Get email marketing tips, tutorials, and information delivered to your inbox!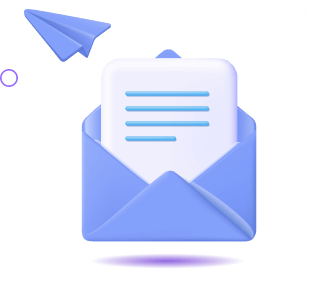 How to write an order confirmation email?
To write the perfect order confirmation email, you must follow some best practices to help your emails live fully up to their true potential. We'll cite the order confirmation email best practices below so you can craft the perfect order confirmation email by following them.
Write an effective subject line
The subject line is the first thing that catches the customers' eyes. Catch customer attention with a catchy yet functional subject line.
Even though the buyers expect the order confirmation email and are more likely to open it, this should prompt you to make the email more appealing rather than generic. So, be creative with the subject line of your order confirmation email.
Be quick
Your buyers are most stressed right after their purchase, especially if they're your first-time customer. The order confirmation email comes as a relief to them.
Your customers want the order confirmation email, and they want it quickly. So, be quick while sending the first order confirmation email to ease the buyer's stress.
Implementing an email automation tool to your workflow is the most efficient way of ensuring the process is swiftly done.
Try Our Free Marketing Automation Plugin for WordPress!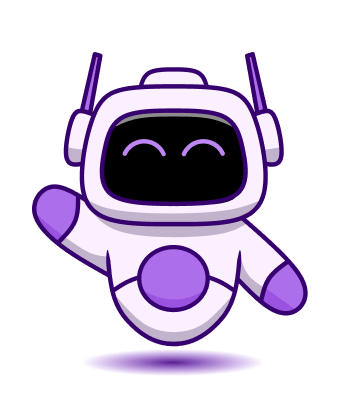 Acknowledge buyers purchase
The first thing to include in your order confirmation email is the acknowledgment of the given order. An order acknowledgment email assures your buyers that their order was received and is being processed to be delivered.
Fitbit acknowledges customers' orders with the subject line: "Your Fitbit order is confirmed. And we're just as excited as you are". This gives their customers the assurance they seek from an order confirmation email.
Express gratitude towards your customers
Say thank you to your customer for their purchase. After all, customers are the best motivators of your business. Include one-liners like "Thank you for your purchase" to express your gratitude further. Here's a great example of this:
Optimize for mobile devices
Mobile-friendliness is a must while formatting any order confirmation email. A huge chunk (72.9%, to be precise) of online orders are being done through mobile devices nowadays. What's more, is that 60% of users check their email on mobile devices.
These stats imply that it is very likely that your email will be viewed on a mobile device. The whole email, including the clickable links, CTA's, texts, and the overall design and layout of the email, should be mobile-friendly so the clear majority can enjoy the experience.
A great example of a mobile-friendly order confirmation email would be this:
Brand your email well
The order confirmation email should reflect your brand image throughout the entirety of it. Use your brand's tone, colors, and styling while composing the order confirmation email. It hooks your customers to your brand and creates a sense of belonging, so it feels like they're still on your site.
Embed CTA's in the email body
Call to action, or CTA in short, is a powerful marketing tactic you need to implement in your marketing strategy. You can embed a single or multiple of your CTA's inside your order confirmation email.
This might get your CTA the boost in exposure it needs. Here's how Uber, a well-known ride-sharing platform does it:
This is a prime example of CTA embedment, where the CTA prompts customers to review or tip them for their service.
Put a link back to your website
Give the customer a chance to re-engage with your company by prompting them to revisit your website through a well-placed link in the order confirmation email.
This brand did it excellently by putting a link that prompts the recipient to revisit their website in the lower portion of the email by including a link back to their site: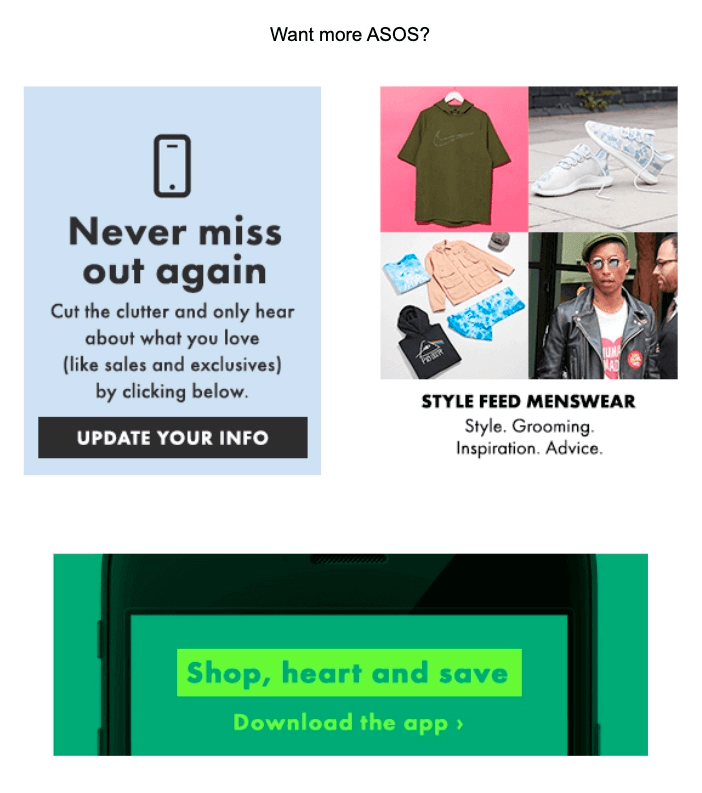 Feature your bestsellers/ frequently bought item
Use the order confirmation email to upsell and cross-sell your products. Include "Our bestsellers" or "Frequently bought item" in the email body and link each product so the customer can check those out if they want to. Take this email from Walmart as an example:
Follow up with shipping update
Send a separate email confirming the product's shipping, even if you've mentioned the delivery date in the initial order confirmation email. This gives the customers peace of mind and pumps them up for the upcoming arrival of their purchase. Follow this as an example: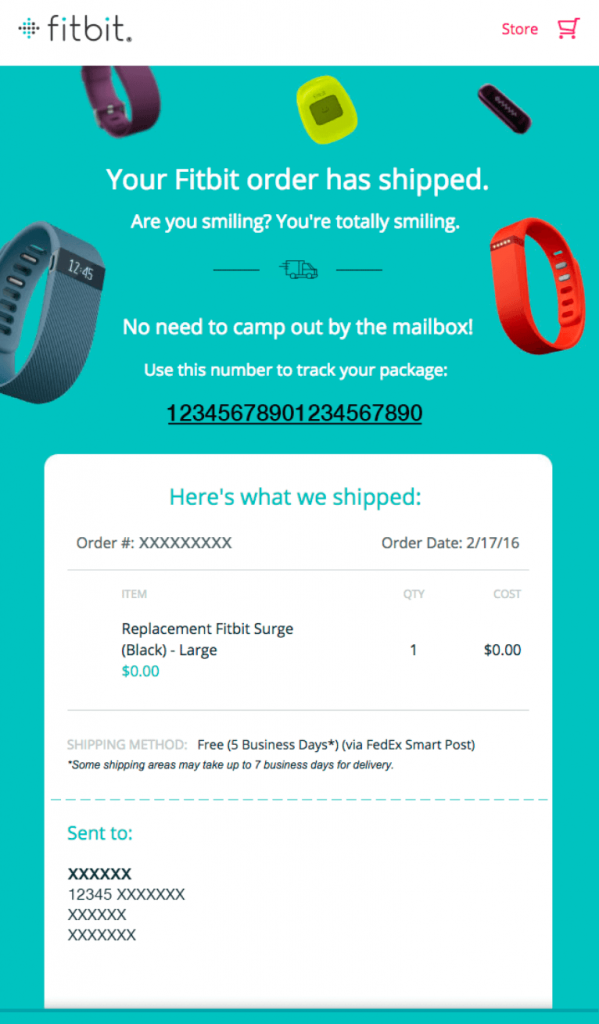 Wrapping up
Order confirmation emails offer a wide array of opportunities for your business. You can utilize order confirmation emails fully by implementing the best practices mentioned in your workflow.
Share your thoughts on order confirmation emails in the comments below, even if it's with a single word!
Try Our Free Marketing Automation Plugin for WordPress!