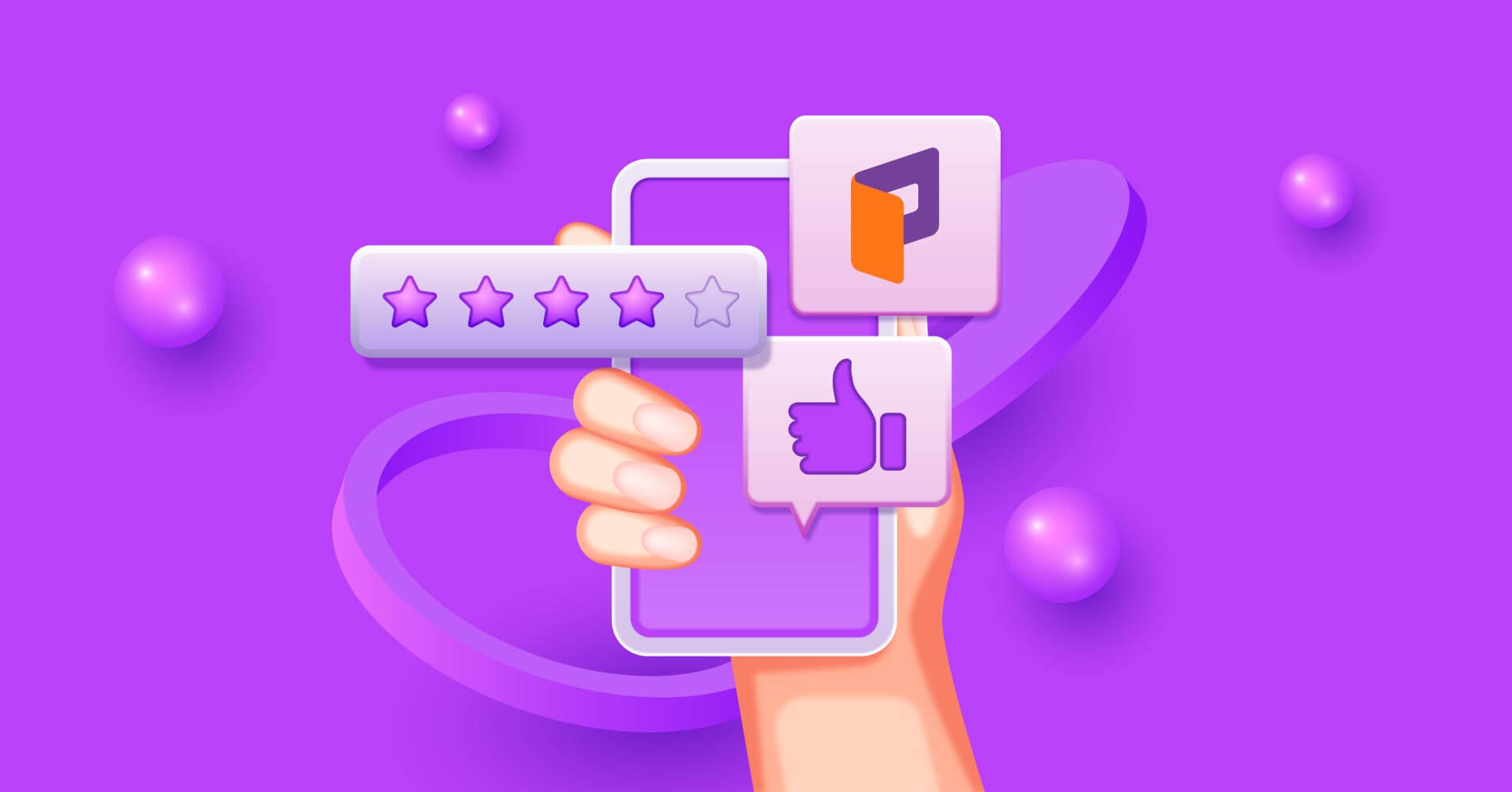 Paymattic Review: Is this the Most Powerful Payment and Donation Plugin for WordPress?
Free Tips, News & Tutorials Delivered to Your Inbox!
WordPress is a blessing for online businesses and nonprofits. It's a free CMS that makes website building and customization a child's play. However, building a website isn't the only thing to do when you want to start a business online or collect donations.
If you want to build an online business or collect donations online, you'll need to set up an easy way to get paid. And that's where a WordPress payment plugin like Paymattic comes in.
Paymattic is a payment and donation form plugin for WordPress that allows you to collect online payments through various payment gateways such as Stripe, Paypal, Square, etc.
The best part? —Paymattic integrates seamlessly with FluentCRM! Plus, you'll get to experience some mind-boggling features that most other payment form plugins are yet to introduce.
Already fascinated by a payment plugin that integrates with FluentCRM?
Take a cup of coffee and start reading our post. In this review, we'll put Paymattic under scrutiny and see if it's truly worth the hype.
Let's get started!
What is Paymattic?
As stated earlier, Paymattic is a complete payment and donation form plugin for WordPress. It lets you accept one-time and recurring payments on your WordPress website through various payment gateways such as Stripe, Paypal, Square, SSLCOMMERZ, Razorpay, Paystack, Billplz, Payrexx, and Mollie.
Paymattic was rebranded from WP Pay Form on July 16 this year. Since then, the developers have upgraded Paymattic significantly.
WP Pay Form was already one of the top WordPress payment form plugins with many amazing features. So upgrading the plugin was a tough challenge. However, the developers have dealt with that well.
Paymattic now includes many new payment form templates, input fields, design options, security options, integrations, and features that truly simplify payment collection on WordPress.
Moreover, Paymattic now also offers many new payment gateways. With 9 payment gateways, it's the payment form plugin with most payment gateway integrations. And if you're already overwhelmed by the features and payment gateways offered, more are on the way!
That said, Paymattic is truly worth having a look at!
Paymattic Overview
User-friendly

Advanced Gutenberg-based form builder

Recurring Payments

Non-profit friendly

Powerful Integrations

Lightweight plugin

Reports and analytics

Multiple payment gateways

Excellent support and development
This table was designed with Ninja Tables.
Paymattic is primarily designed for creating simple payment collection forms with ease. However, because of its diverse feature set, you can use the plugin for many purposes.
Let's look at some mention-worthy features of Paymattic:
70+ Pre-built Form Templates
Product order forms, student enrollment forms, recurring payment forms, donation forms —no matter what kind of payment form you need, Paymattic offers them all! With 70+ built-in form templates, you can simply start customizing a form template without building one from scratch.
35+ Input Fields
Despite being a payment form plugin that will be primarily used for payment collection, Paymattic offers many general and advanced input fields for building other types of forms. It offers various general fields such as name, email, address, dropdown field, hidden input, masked input, and file upload field out of the box for data collection.
For payment collection, you'll be able to choose any payment method field based on the payment gateway you want to use. And since Paymattic prioritizes nonprofits, fundraisers will find input fields like donation progress items interesting!
9 Payment Gateways
More payment gateways mean you can set up more ways for your customers to pay for your product or service. However, most WordPress payment forms only offer Stripe and PayPal payment gateway.
Paymattic is a game-changer in that regard. Along with Stripe and PayPal, you can set up other popular payment gateways such as Paystack, Square, SSLCOMMERZ, Mollie, Payrexx, Razorpay, and Billplz. And the developers have promised to add more payment gateways!
Gutenberg-style Form Editor
As WordPress users, most people are familiar with the Gutenberg editor. It's a fast and intuitive way of editing pages and posts.
Paymattic brings that user-friendliness into form editing. It features a Gutenberg-style editor that makes form building feel more natural for WordPress users. When editing the form, you can simply hit the / button to view all the input fields available and add the input field you need.
While Gutenberg is the primary editor for Paymattic, it also features the drag-and-drop editor. So if you're not a fan of Gutenberg, you can simply switch to drag-and-drop editing!
135+ Currencies
If you're selling your products or services internationally, one or two currencies will work. However, if you're setting up payments for a local business, it's wise to offer a currency your customers are comfortable with.
Again, Paymattic leaves no stones unturned. With Paymattic, you can set up over 135+ currencies and allow your customers to pay in whichever currency they are comfortable with!
Multi-step Form
Let's admit it. Long forms are boring. Having too many fields in a form will force people to leave in the middle. You wouldn't want that to happen to your payment forms, do you?
Multi-step forms are a blessing in that regard. With a multi-step form, you can split your payment form into several parts and boost conversion rates. Fortunately, Paymattic offers this feature so that you can turn your boring forms into interesting ones!
Email Notifications
Paymattic, just like any other WordPress form plugin, allows you to set up various email notifications depending on your needs. In case you've created a donation form, you can set up an admin email notification to get the data delivered to your email address. Similarly, using the feature, you can set up invoice or receipt emails to your customers.
14 Integrations
What's the point of using a payment tool if it doesn't integrate with your business tools?

—None!
Paymattic developers understand business owners' needs very well and added some of the best integrations possible.
WP User Registration: Create a WordPress user based on form submission or payment success and automate WordPress user roles and memberships.
FluentCRM, ActiveCampaign, MailChimp: Send your customer details to marketing automation and CRM platforms and automate various customer relationship, marketing, and support activities.
Twilio, Slack, Telegram: Stay updated by sending notifications to these platforms whenever a form submission happens.
Google Sheets: Automatically save form responses to your Google Sheet and keep your data backed up on the cloud.
LearnDash, LifterLMS, Tutor LMS: Automatically give course access based on payment success via a form you created using Paymattic.
Fluent Support: Automatically create support tickets on Fluent Support when form submissions happen or offer paid support by allowing ticket creation on payment success.
Read our Fluent Support review.
Zapier: Integrate Paymattic forms with more than 3000 Zapier integrated tools and apps and automate various activities depending on your needs.
Webhooks: Share from submission data with any platform that offers webhook integration.
Coupon
Offering discounts is an excellent way to increase product sales and boost conversion rates. And as a payment tool, Paymattic tics that box too. It lets you create coupon codes, offer fixed or percent-based discounts, and set various conditions such as minimum purchase amount, maximum limit of usage, offer start date, etc.
Payment Reports and Analytics
Oftentimes, you need to depend on your CRM to view your revenue growth. Not when you have Paymattic!
With Paymattic, you can easily get a detailed breakdown of revenue and payments. It allows you to view total revenue earned, weekly revenue, periodical revenue growth, etc.
Along with that, you can also understand who your top customers are, specific form performances, and the most recent payments.
Customer Profiling
Knowing your customers and buying patterns can give you a huge advantage if you're a business owner. This is why most businesses rely on CRMs. However, Paymattic brings that right into your payment tool —giving you a complete insight into your customers.
Yes, Paymattic automatically creates detailed customer profiles with the necessary data. You can see how much your customer paid, whether they are in a subscription plan, which forms they have submitted, and other important details to get your customer's buyer persona. Powerful, eh?
Form Scheduling
Who wants to stop selling when they can sell more, right?
Form scheduling may not be that effective if you sell products with Paymattic. However, if you're running a fundraising campaign for a specific amount of donation, it can be a nice feature to have. You can set a limit for payment, and the form will automatically disappear when you've collected your targeted donation amount.
Moreover, form scheduling can also be effective if you want to limit a payment form's availability for only a specific period. Let's say you're running a limited-time deal for a product or service; you can limit your payment form for that specific period.
That said, form scheduling on Paymattic is a polished feature to restrict your payment form based on various conditions.
reCAPTCHA, Turnstile, Password field, and HoneyPot Security
Forms are often the center point of attack for spammers and hackers. This is why most popular WordPress form plugins offer multiple spam and malware protection features.
Since Paymattic is responsible for payments, security is even more important. Therefore, it offers several security features such as Google ReCAPTCHA, HoneyPot, password field, and Turnstile security by Cloudflare.
Who can use Paymattic?
Paymattic's diverse range of features makes it a very useful tool for anyone who wants to accept payments on their WordPress site. However, it's not a WooCommerce alternative for building a fully-fledged e-commerce store.
While WooCommerce and other cart plugins allow you to sell products and services online, they offer many other features you might not need. These plugins often bloat your website and cause speed issues on the user's end for features you don't even need. Due to that, customers often have to go through a long checkout process to complete a transaction or get annoyed by the slow loading speed.
Paymattic can be the game-changer in those scenarios. It's a lightweight plugin through which you can sell physical or digital products, services, subscriptions, memberships, online courses, etc., using any supported payment gateways. It also offers one-click payment to make the user experience as smooth as possible!
So which businesses can benefit from using paymattic?
Small businesses: If you only sell a few physical or digital products, having a heavy plugin like WooCommerce is a bit of overkill. In this case, a plugin like Paymattic can be handy. You can create simple payment forms and let users pay for purchased products.
Membership businesses: Paymattic allows you to set up recurring billing, and you can provide WordPress user roles based on payment completion. As a result, Paymattic can be an excellent solution for membership sites and subscription-based businesses.
E-learning website: Paymattic directly integrates with popular LMS plugins like Learndash, LifterLMS, and Tutor LMS. It lets you give course access based on payment completion. Thus, if you're using any of the mentioned LMS plugins, you can easily sell your online courses with Paymattic.
Service-based businesses: If you're selling your services online, you can easily charge your customers using Paymattic. Paymattic's simplicity means you can create a Payment form in minutes and start charging for your services online.
Nonprofits: While any business can use Paymattic, it is specifically tailored for nonprofits. Paymattic offers a wide range of dynamic and interesting features that will boost donations and help you effectively raise funds for your cause. If you're a nonprofit, we highly recommend Paymattic!
Creating a payment form in Paymattic
Does it ever happen to you that you've found a plugin with rich features but hard to use?
It happens. Many plugin developers get obsessed with developing features and often overlook the importance of making a plugin easy to use.
Since Paymattic is rich in features, you must wonder if it's easy to use. Let's create a form with Paymattic to see whether it's user-friendly. We'll use the free version for the demonstration and set up the Stripe payment gateway.
Step 1: Installing Paymattic
Installing Paymattic is as easy as installing any other WordPress plugin.
Go to your WordPress dashboard and click Plugins>Add New
Search for Paymattic and click install.
Once installed, click Activate to start using Paymattic.
Step 2: Setting up a Payment Gateway
Once you've installed and activated Paymattic, the next step is to set up a payment gateway. Note that we'll configure Stripe test payments for illustration.
Setting up Stripe with Paymattic requires the Stripe API Key and Secret Key. In order to acquire those, log in to your Stripe account and click Developers>API Key. You'll be shown the API Key and Secret Keys. Copy those and get back to your WordPress dashboard.
From the dashboard, access Stripe Settings by clicking Paymattic>Payment Gateway and enter the following details:
Company Name
Company Logo
API Key and Secret Key you've acquired from your Stripe account
Once done, click the Save Settings button to proceed.
Step 3: Creating a payment form
Now that you've set up a payment gateway let's create a form. To start off, click All Forms in Paymattic and then click the Create a Form button.
Paymattic allows you to use both Advanced Editor and Simple Form Templates. The advanced editor allows you to create a form with CSS classes, conditional logic, and various other features. Simple Form Templates will let you enjoy ready templates that you can customize according to your needs.
We'll go with the Advanced Editor for now.
Now, you can either create a form from scratch(New Blank Form) or customize a pre-made template. Let's assume that we're taking payments for an event, so we'll choose the Event Registration Form template.
Now, we'll be presented with all the pre-populated input fields like Name, Email Address, Radio Field, Item Quantity field, and Payment Method Field.
You can click the settings shown above to switch between All Forms, Editor, Settings, Entries, Email Notifications, and Integrations.
It's possible to move a field by dragging and dropping.
All the fields can be edited by clicking the gear ⚙️ icon, and if you don't want a field, you can also delete it by clicking the delete button.
Finally, you can press the / button to add a field.
Let's add a Phone Number field to send the attendees an SMS when the event is around the corner.
Finally, hit the Save button to save the settings and click the eye button to preview the form.
The preview screen will show you a preview of how your form will look on the front end, and you'll also get the shortcode to place the form on your website. Here's a preview of the form we've just created:
That's it; the form is ready to accept payments through the Stripe payment gateway. Paymattic is shortcode-based, which means you can simply paste the shortcode to display your payment form anywhere on your website!
What's the future of Paymattic?
Since rebranding, Paymattic went through a massive overhaul to become a very powerful payment plugin for WordPress. With its features, Paymattic can be an easy choice for businesses and nonprofits.
However, a good thing about Paymattic is that the plugin's development team ensures speedy development of the product. Just like FluentCRM users, Paymattic users receive an update almost every month.
If that's something to get excited about, the development team informed about the following features in the upcoming months:
Product showcasing templates: To make Paymattic more efficient for product sellers, Paymattic will include product showcasing templates that will look good on all devices and boost product sales.
Currency switching: Offering the right currency significantly boosts the customer's confidence in a business. Paymattic already offers 135+ currencies through Stripe. However, the developers are already working on a new feature that lets customers switch currency according to their preferences.
More payment gateways: Payment gateways play a significant role in a plugin like Paymattic. Although the plugin already offers 9 popular payment gateways, the developers are planning to add more international and regional payment gateways!
More integrations: Integrations can make a business easier by connecting key business tasks together. Thus, the developers are also planning to add more integrations with Paymattic.
If the plugin's development is anything to go by, Paymattic will surely become an investment worth making. That said, the plugin's future looks bright!
Why should you use Paymattic?
Paymattic offers a lot of features that can benefit many businesses. However, our years of experience with business tools say that choosing a tool solely based on features isn't a good idea at all.
Businesses should only go for a tool when there's a genuine use for it, and that's why we'd like to present you with a few reasons why you should use Paymattic:
Ease of use: Unlike e-commerce tools like WooCommerce, Paymattic is easier to set up and use. All you have to do is set up your required payment gateways and create the necessary payment forms. It doesn't require any coding skills. So, if you want a payment processor tool that's easy to use, Paymattic is a solid pick.
Make the checkout process simpler: Paymattic's one-click checkout feature will simplify your customer's checkout process by erasing all the unnecessary steps of an e-commerce or cart plugin. By allowing one-click checkouts, you'll be able to provide your customers with a shorter and smoother way of paying.
Offer multiple payment options: If you're accepting payments through only one payment gateway, chances are that many of your customers are leaving because they wanted to pay through a different payment gateway. Paymattic allows you to configure multiple payment gateways to give your customers multiple ways to pay for your product or service.
Affordable payment solution: Due to the features and functionalities they offer, most e-commerce and cart plugins are expensive. Paymattic's free features can handle many of your payment duties, so you don't even have to pay a penny if it works for you. And if you need the pro version, it starts at just $59/year!
Accept recurring payments: The recurring payment business model is getting popular these days. However, most WordPress plugins only allow you to set up one-time payments. Paymattic offers an easy way to set up recurring payments with Paypal and Stripe; therefore, it can be a great option for accepting recurring payments.
Lightweight plugin: Again, e-commerce, cart, and form plugins offer a lot of unnecessary features and add unnecessary CSS and JavaScript. As a result, your website's speed can get hampered. Paymattic loads less than 30Kb of CSS and JS when you add a form to your website. So using Paymattic will guarantee a lightning-fast browsing experience!
Boost form conversions: Just as one-click payments, Paymattic's multi-step form feature will help you turn your boring payment forms into interesting ones. As a result, you'll be able to provide a better user experience and ensure higher form conversion rates.
Boost donations: Donation-based businesses will enjoy special features when using Paymattic. With fields like Donation Progress Item, it'll be easy for fundraisers to convince people to donate!
Ability to offer discounts: Paymattics coupon feature means you can dump the coupons plugin for Paymattic. So if you want to sell more products or simply want to show your appreciation towards your customers by offering discounts, Paymattic is the right choice for you!
Evaluate your business easily: Analyzing your business from time to time is vital, and Paymattic's report and analytics feature help you do that. You can view your income and other payment details without visiting your CRM.
Wide range of integrations: Business owners often use multiple tools for running a business smoothly, and it's crucial to be able to connect all of the business tools for various marketing and customer relationship activities. Paymattic's wide range of features means you can tie your business tools together for a better business experience.
Developer friendliness: Although Paymattic doesn't require any coding skills, Paymattic didn't leave out the developers. The plugin is completely customizable, and developers can achieve much more with it!
Quality support: Paymattic's support is the same team as WPManageNinja, which is very popular for ensuring instant and effective support whenever needed. So even if you're a newbie in WordPress and need help, you'll love the support that comes with Paymattic!
Rapid development: As we mentioned earlier, Paymattic developers are rapidly upgrading the plugin and adding more features as we speak! So your investment surely won't go in vain if you decide to cash in.
Final Verdict
To say the least, Paymattic is already the most feature-rich plugin in its category. As a payment and donation plugin, it offers almost every feature you can think of. Additionally, it's user-friendly, lightweight, secure, and affordable offers conversion-oriented and unique features, and is getting regular updates.
However, every business faces its own unique problems, and if Paymattic suits your needs, we highly recommend Paymattic!
Try Our Free Marketing Automation Plugin for WordPress!