Free Tips, News & Tutorials Delivered to Your Inbox!
In today's world, people are heading online for shopping, socialization, dating, and of course, to learn something. Online education is gaining popularity. And during the pandemic, we have seen just how effective it can be. Schools and colleges are conducting their educational activities online, and students are getting familiar with online education.
On the other hand, many people are creating online courses of their own. These courses are attracting thousands of students and adding real value to their lives. If you also want to spread your knowledge to the world but lack the motivation, keep reading this article!
Top 10 reasons why you should create an online course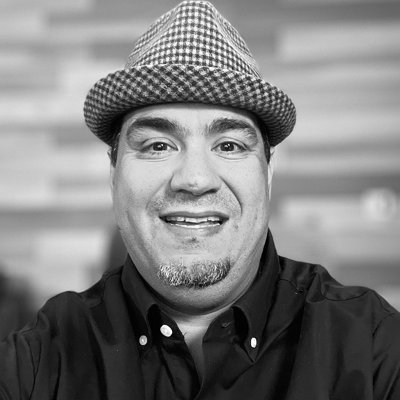 "There is no greater joy than reading an email from a student of one of your courses – as they tell you how your course changed their life. It makes all the work worthwhile."

— Chris Lema(Former General Manager – LearnDash)
Often, wannabe course creators find themselves asking, "should I create an online course?"
This usually happens because they ask themselves two questions:
There are people with more expertise. Why would people take my course instead of theirs?
There are already courses available on the topic. Why would people find mine attractive?
But here's the thing they don't consider, everyone has their own way of presenting "knowledge."
There may be people that have already created the course you want to create. There may be people who know better than you. But there may not be people that can teach better than you.
People learn in different ways. While some people like to read blogs and pdfs, some are more interested in watching videos. Even the tone of your content can play a significant role in educating people.
So it doesn't matter that someone already has a course on the topic you want to teach; it doesn't matter that someone knows better than you. If you think you can educate people, that's what counts!
And to motivate you even more, here are ten reasons why you should create online courses:
1. Passive income
Whether you're doing something for a living or you simply do it out of passion, you can't leave out the money talk. Of course, other reasons can drive you to create online courses. But you can't deny the importance of money.
One of the reasons many people are creating online courses is that it enables them to make recurring revenue. This is different from having a job or managing a service-based business. This isn't something that requires you to exchange your time for money.
Once you've created your course, you can circulate it using hosted learning platforms like Udemy, SkillShare, Teachable, etc. Or, you can host your courses using LMS or membership plugins.
Given you've marketed your course well and your audience can find and take your course, you'll make some money every time someone takes your course. Whether you're on a family trip or you're simply lying on your couch watching TV shows, the flow of cash will continue.
2. Make a bigger impact
Get this one thing straight, creating online courses is not all about money; it's about making a more significant impact than you're making today.
Why?
If you're good at something, you'll often find yourself overbooked. And sometimes, there will be people who can't afford your service because it's beyond their budget. These people still crave your service, and it will be difficult for you to say no to them.
Online courses remove those kinds of barriers and allow you to serve the largest segment of people without even working for them physically or remotely. It allows you to break the geographical barriers so that everyone gets a taste of your knowledge and expertise, even when you're overbooked or beyond their budget!
3. Flexibility
Creating online courses comes with the perk of flexibility. With online courses, you don't have to be limited by time or place. You can simply grab your devices and start creating.
This isn't a 9 to 5 job that ties you to your desk. Nor is it a service that pushes you into a hefty schedule. You can create your course whenever and wherever you want. And if you want a break, you can simply take off to spend more time with your family and friends. A life many people crave!
4. Creating a personal brand
Another benefit of creating online courses is that it allows you to create a name for yourself in the online space, a personal brand. Often the people that take your courses will follow your blog and sign up for your email list. In fact, many people will go on and follow you on social media platforms too.
And the moment you start getting noticed online for sharing valuable, helpful content, you start to develop yourself as a brand. People start looking up to you for consultation and advice.
If you have a business, this will help you scale up easily. With more people's trust, it will be easier for you to sell your products!
5. Gaining authority in your industry
The moment you create a course on a topic, you make your first move in becoming an authority on that subject.
Who's an authority?
An authority is someone that understands a topic well and can demonstrate their knowledge on that topic.
When you create a course on a topic, you literally educate people with helpful, valuable information. This shows your passion for that topic and establishes you as someone whose knowledge and expertise are valuable to people.
6. Ability to automate student's learning
Today's learning management systems (LMS) enable you to automate your student's learning curve. They teach students chapter-by-chapter, lesson-by-lesson. Once you're done setting up your course, an LMS can take over and guide your student's learning path.
7. Ability to repurpose content
Again, when you create a course, you give yourself an opportunity to repurpose your content in any other form. Your course content doesn't necessarily have to be video or audio material. You can turn your courses into blog posts, you can turn them into ebooks, or into hardcopies -anything that people can learn from is good content.
8. No fancy investment required
Another advantage of creating online courses is that you don't need to make a significant investment upfront. Suppose your course demands video lectures and instruction. You can get started with a few pieces of equipment like a camera, tripod, and microphone.
You can host your courses using hosted platforms like Skillshare or host them using LMS plugins for free. The only real investment is your course's marketing and advertising cost.
Whether people will take your course or not comes down to your presentation, and your ability to teach someone. In that process, you may need to make a small investment before getting started. But that's just a small leap towards something big you're about to achieve.
Not sure about where to host your course?
9. No qualification required
Everyone has something to teach. People want to learn almost anything. In fact, some of the top-selling courses on teachable include cooking and gardening courses. These aren't things people don't know. But they always want to learn more. So there's no reason you can't turn something you know into an online course.
Ask yourself, what is your strong area?
You may know a few DIY crafts, or you're simply good at explaining basic mathematics. If you think you can ensure a quality learning experience for the audience, it makes up for great course material.
10. You'll learn a lot!
Again, creating online courses is not all about making money or flexibility. It can impact your overall personality and knowledge. The moment you learn to create presentations for your course, you start to go through a learning curve that will benefit you for years to come. This learning cycle goes beyond marketing your courses or selling them using various platforms.
So by creating online courses, you'll not only share your knowledge and expertise with people but will also end up learning a lot during the process!
Ready to create online courses?
Let's be honest. Creating online courses doesn't take much time or effort. You can simply grab your recording devices and start creating. But the whole point of creating online courses is to add value to people's lives. You can't expect people to learn from something that offers nothing at all.
So think about your course before creating it, determine how you want to design course materials, and find out how you can guide your audience's learning stages. And if you're struggling with your course's marketing, try our free email marketing tool, FluentCRM.
This email marketing automation tool will help you build your mailing list and nurture them in an automated way.
Need an example?
👉 Check out our Learndash email marketing automation tutorial!
So that's it for today. Want more tips to start and grow your course business?
Subscribe to our blog to get them delivered to your inbox!
Try Our Free Marketing Automation Plugin for WordPress!