Free Tips, News & Tutorials Delivered to Your Inbox!
Undoubtedly email marketing is the most potent and effective marketing channel. It's no wonder that most businesses prefer email marketing over other marketing channels. This is why over 290 billion emails are being sent daily.
So, it's necessary to keep in mind that the day your business sends an email to your client, it needs to stand out from the hundreds of other emails that your customer will inescapably receive the same day.
Sending an email campaign is like investing your time, and this time mustn't go wasted on emails that aren't being opened, read, or acted upon.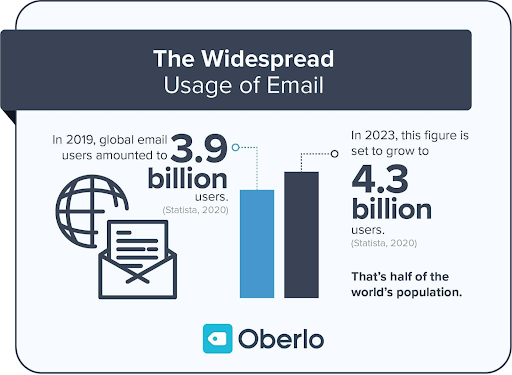 Despite knowing the importance of email marketing, far too many companies keep making the same common email marketing mistakes repeatedly.
We've outlined the ten most typical email marketing blunders to save you from the deadfall that many businesses make when they start using emails to connect with customers.
Starting with the misapplication of WordPress to send emails.
Running an email list or newsletter using WordPress
WordPress is a robust platform that has the built-in capability to send email notifications. However, it wasn't made to send out email newsletters.
There are multiple WordPress plugins that let you send out newsletters without even subscribing to an email newsletter. Using such plugins to build your email lists is a terrible idea.
Primarily, your WordPress hosting provider would count it as a violation of their terms and conditions. Also, unable to send all your emails right away simultaneously, these mail servers have strict limitations with poor email configuration.
Most users who begin with a WordPress plugin or an email script eventually switch to a dedicated email marketing service provider. However, the shift impacts their existing users since many email services will require them to opt-in again.
If you really want to broadcast email newsletters from WordPress, it's better to use advanced and reliable email marketing tools like FluentCRM. These tools have built-in double opt-in settings so that you can acquire confirmation of subscription from your audience. Besides, they integrate with leading email service providers like Amazon SES.

Marketing Automation for WordPress
Get FluentCRM Now
Thus, you can be assured that you won't send emails to unconfirmed email addresses, and your emails will always reach your user's inbox.
Not building an email list
Many small business owners and bloggers undervalue email marketing. They continue creating fresh content and engage with clients on social media, all the while overlooking the most affordable marketing weapon available to them.
Almost 75% of your search engine visitors will never return to your site. Building an email list helps you communicate with your customers, bring them back, and increase revenue. If still, you're not building your email list, check out our article to understand the potential.
Underestimating the power of segmentation
Have you ever got an email from a business that had nothing to do with you? The reason behind this blunder is more likely a non-segmented email list.
Categorizing the whole list of your subscribers into smaller groups according to their preferences will help you send relevant and topical information to leads and existing clients. In that case, email marketing automation software can be handy to segment your email lists and provide the information subscribers need at a specific point in the buying sequence.
In fact, according to a study conducted by Lenskold and Pedowitz Groups, businesses that send automated emails are 133% more likely to send relevant information that correlates to a customer's buying sequence.
If you're not sure about getting started with email personalization, check out the 7 best email personalization techniques.
Not letting your readers reply
Nobody enjoys receiving emails from an ostensibly good friend named Do Not Reply. Emails that do not allow readers to respond or ask any queries might be the cause of losing existing and potential customers. It may lead them to seek for more personable businesses to do business with.
"When brands send emails from a no-reply address (or an email address that never gets checked), they're really saying 'we don't want to talk to you.' It's an engagement opportunity that many teams miss—on one of the largest direct marketing channels out there."

– Joe Stych
Guess the reason why your company uses email marketing. Expectedly, it's to engage with and deliver useful stuff to your audience. Using a personalized email address brings you one step closer to building a long-term relationship with your clients.
Always use an email address to send emails that your users can reply to, and don't forget to add phone numbers and links to your social profiles in your emails to make it easier for customers to reach if they have any queries.
No plan or strategy
The basic rule is: without a well-thought-out strategy, there can be no success. It applies to email marketing as well. First and foremost, it relates to distributing newsletters on a specific day and time. Your subscribers will never be interested in receiving your emails and wait for them if you're going to send them loosely.
On the contrary, a set schedule accustoms your subscribers to receive emails from you and be interested in the topic. Importantly, a well-planned strategy regulates your presence and sets a visible target for every day or week regarding the matter of new content to deliver to your regular users.
Sending emails without a Call-to-Action
A call-to-action (CTA) is a marketing copy that encourages people to perform a certain action. Have a look at our homepage, you'll see a light purple button saying "GET FLUENTCRM NOW" – this copy explains specifically what to do and when.
Another typical mistake is not adding a call-to-action in marketing emails. When crafting an email marketing campaign, always consider the specific action you want your readers to make.
Do you need them to know more about a product? Check your latest blog post out? Whatever you want from your audience, tell them to do it! If you forget, you'll struggle to meet your goal since you keep your readers puzzled about what step to take next.
Calls to action do not have to be annoying, pushy, or excessive. CTAs should instead be integrated into an email button, graphic, or copy in a natural way.
Avoiding conversion optimization
You can apply all of the techniques, but if you don't track how your email campaigns are doing, they won't improve. Amidst all the email marketing failures, this one can be a major roadblock to improving your company's conversion rates.
This is why you should always apply A/B testing on your email marketing campaigns to get accurate analytics about the most satisfactory and effective ways of reaching your audience.
When it comes to email marketing, there are a lot of factors to analyze with A/B testing. Evaluate your campaigns after a certain period of time to see if there's anything you're missing. If positive, bring changes, do experiments, and repeat!
There are many email marketing platforms and CRMs available that provide an in-depth report on your efforts. For example, FluentCRM is well known for its beginner-friendly approach, which allows even the newbies to effortlessly and accurately optimize their email marketing efforts for higher conversion.
Not using RSS to email subscription
Gathering email addresses will not benefit your business unless you utilize them to connect with your clients. In order to keep in touch with your users, you must send them emails on a regular basis.
When you link your blog's RSS feed to your email list, you'll be able to send your subscribers an email whenever a new post is published on your site. It allows your subscribers to discover fresh content and learn more about your company or services. It also helps in the promotion of brand awareness among your users.
Sending too many emails
Sending out a blast of emails to your subscribers isn't going to get your agenda forward any faster. Rather, sending too many emails is one of the crucial email marketing blunders that annoy your readers and might rise unsubscribe rates. If that's not enough, sending emails too frequently may set off spam filters, ruining the chances of engaging with your readers.
If you deliver excellent content and offers on a weekly, monthly, or bi-monthly basis, it works wonders. The rate of your campaign bounce, open, and clicks should show that you've figured out a good schedule. 
Consider reading our article on 'email frequency best practices' for a better understanding.
Buying an email list
The worst thing you can do to ruin your entire email marketing campaign is purchasing an email list. In fact, buying an email list isn't even legal in many countries!
To begin with, 99 percent of email addresses on sale are fraudulent. Even if some of the contacts are genuine, those people are unfamiliar with you and have never opted in to receive emails from you.
You'll be delivering unwanted emails and putting your brand name at risk of being flagged as spam. Moreover, your email service provider can ban or penalize you. Most importantly, you'll be spending much more money to get a very small return.  
Final verdict
Email marketing is still the most favorite communication channel for users and is a tactic that will always beat all other marketing channels.
So there you have it: some of the most common email blunders to prevent in your business. But keep in mind that building an email list takes a while.
Even if you sidestep all of the abovementioned email marketing blunders, you won't see results right away. However, perseverance and constant improvement of your email marketing plan will undoubtedly yield the desired results.
Try Our Free Marketing Automation Plugin for WordPress!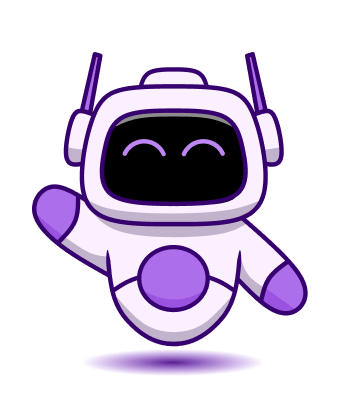 Leave a Reply
Nice article. Simple and small. It is good to have a checklist of things to do based on what mistakes not to do.

But I have one doubt though. Will running the email automation on WordPress slow the site?

I am in a little confusion whether to run on WordPress or have it on separate platform?

Hi Avinash,
If you rely on your hosting's email sending capability, then no. Hosting isn't optimized for sending emails. But if you can leverage the email sending duties to an external service like Amazon SES, Mailgun, etc., it won't cause any speed issues. Another thing you should take into account is how often your email marketing application is using your hosting's resources. For example, FluentCRM only uses your resources when you access the plugin for the first time. But some plugins constantly access your hosting's resources and that's harmful to your website's speed.

That should help. Thank You.