8 Lead Generation Ideas to Grow Your Small Business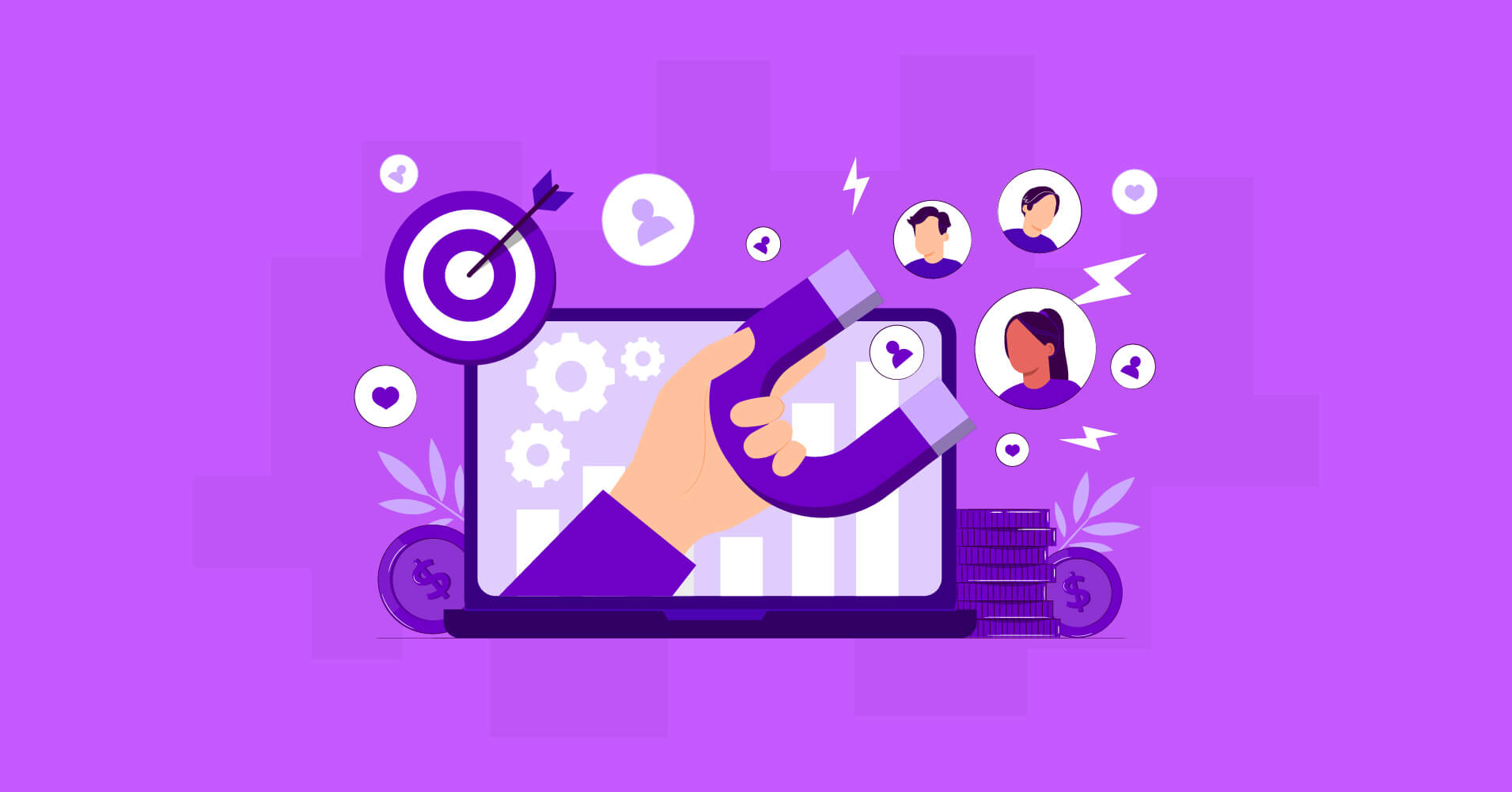 What's the point of running a business if you don't have anyone to sell your products to?

– There's none!
That's why you need to generate leads. Lead generation methods are constantly getting updated and effective. As a small business owner, you need to know the latest lead generation methods to grow your business.
In this article, you'll learn what leads are, the importance of generating leads, and some of the best lead generation ideas for small businesses.
Ready?
Let's begin!
What is lead generation?
Lead generation is commonly recognized as the process of attracting prospective customers through your marketing efforts. It aims to make prospective customers express their interest in learning about your brand and what you're offering.
Most small businesses struggle with lead generation because they don't understand how it works. They run marketing campaigns everywhere and collect leads that are not ideal. As a result, conversion doesn't happen, and all the efforts go in vain.
Lead generation has been in the industry for quite a long time. But there were not so many lead generation channels as now.
That's why you need to act intelligently for lead generation. Figure out the channels where your targeted audiences are most active. These channels will provide you with the ideal leads you are looking for.
Besides bringing leads, lead generation also helps create awareness about your business. It lets you build better relationships with the prospects, which helps turn them into your customers.
Importance of lead generation for small businesses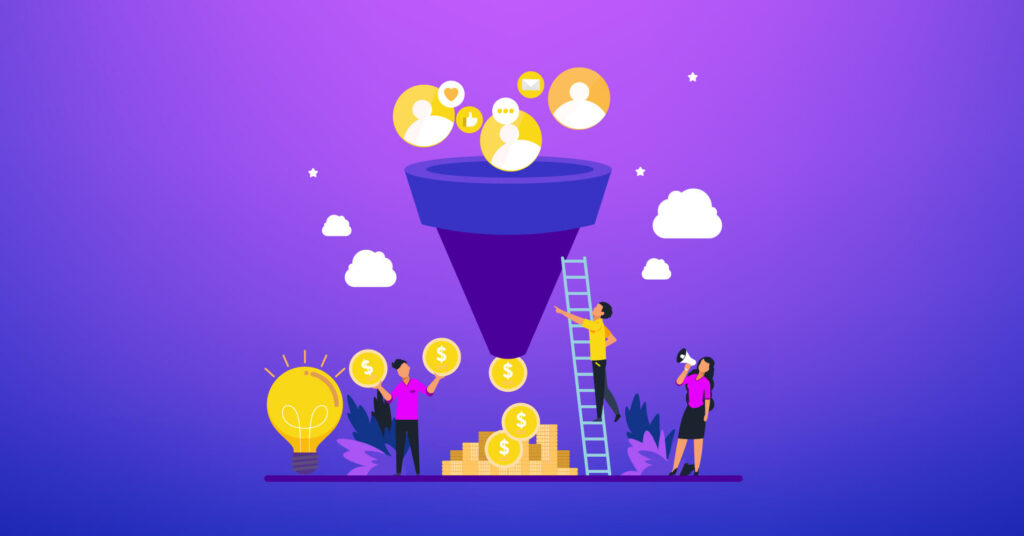 Whether your business has reached the pinnacle of success or is just getting started, you need to keep generating new leads. Without generating new leads, it's unlikely that a new business will take off well. And if your business is an established one, your sales will drop without the injection of new leads.
This is why it's inappropriate to neglect lead generation amidst the chaos. The earlier you start investing in lead generation, the better. Here is some undeniable importance of small business lead generation:
Expands your market: Maybe you have started your business like others targeting only a specific group audience. But to grow as a business, you need to expand your market. And this is where lead generation can help you.
Lead generation will always keep you updated about new trends. So you'll know which trends are worth following to expand the market.
It increases conversion: Content marketing, PPC ads, and social media marketing may bring you traffic. But they might not be your ideal leads. Hence, your business is experiencing a poor conversion rate even if you're driving a lot of traffic.
How does lead generation help with this?
Lead generation aims to drive people into your small business through targeted marketing. As a result, your list will be full of people interested in buying products from you., boosting the conversion rate massively.
Increases your revenue: Lead generation helps small businesses reach targets beyond their imagination. With more leads, it's easier to make more sales.
You will need the right content, offers, expertise, etc., to grab the attention of ideal leads. The chances of conversion will be high when you have ideal leads. And the more conversion you have, the more revenue you will enjoy.
Improves brand recognition: Small businesses imply various marketing strategies and campaigns for generating leads. Most of these involve informing and educating people with valuable information.
As the visitors engage with marketing campaigns conducted by a business, they become aware of the brand and its offerings. Thus, lead generation helps a business grow and helps improve brand recognition.
Top 8 small business lead generation ideas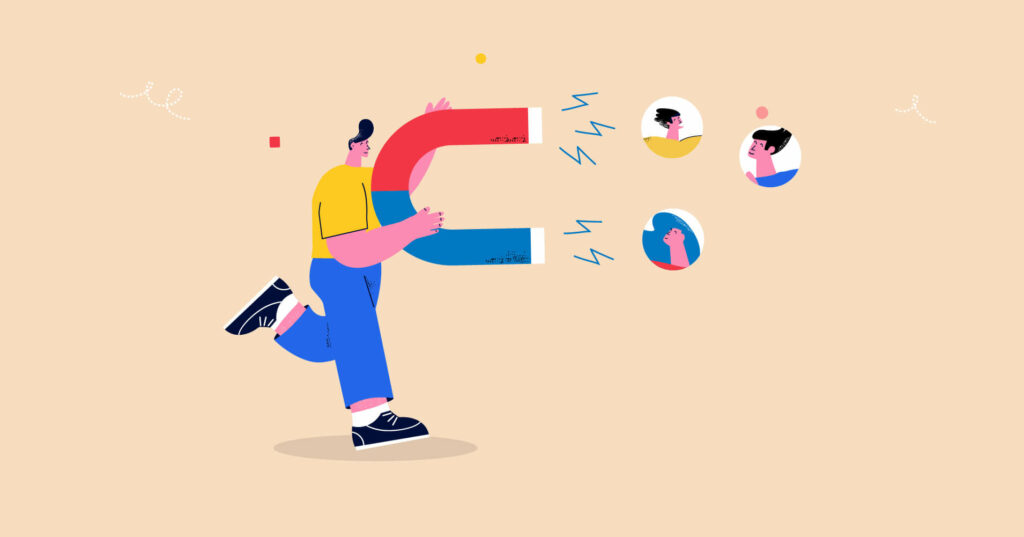 To keep the revenue stream steady, it's vital to generate as many leads as possible. However, small businesses often deal with marketing on a tight budget, and according to Marketing Charts, the average cost per lead is $147 for a small business.
Knowing proper lead generation techniques can help you generate leads without spending much. So, let's get to some of the best small business lead generation ideas that can help you grow.
Implement a proper SEO strategy
SEO, aka Search Engine Optimization, helps your business rank on Google so that people looking for something end up on your website. If your website doesn't rank on Google, your potential customer won't be able to find you. That's how you miss out on thousands of leads every day.
An enhanced SEO strategy will significantly increase the possibility of ranking on Google. By ranking higher, you'll get a significant amount of targeted organic traffic and, as a result, leads.
But, How do you improve the SEO strategy?
First, figure out your niche and the keywords that people might use to search for something related to your industry. Use any keyword tool from the internet to find the keyword you are looking for.
For example, Google Keyword Planner is an excellent free keyword research tool.
Prepare a structure before writing any content and keep it reader-friendly. At the same time, don't forget to make the writing super interesting. This will keep the audience hooked and turn them into your customer.
Try to keep the keywords in the following segments:
Title tag
Header tags
Meta description
Image ALT tags
Permalink
Some people even highlight a few keywords to stay more visible to the reader. Though it may be a good idea, you need to be careful so that you don't end up overdoing it. Spamming keywords all over the webpage is a bad idea since you don't want the audience to be annoyed when they enter your website.
Depending on the keyword, it might take your website from a week to even months to rank. So being patient and consistent is the key here. Once your website ranks, you will start getting leads beyond your imagination, and the hard work will be worth it.
Dive into our guide to learn how to use SEO for lead generation.
Leverage the power of email marketing
Email marketing is one of the most prominent channels for lead generation. It can be performed without much effort, quickly producing extraordinary results. 
But first, you will need the leads' email addresses. And how do you get that?
First of all, figure out who your potential clients are and what they are looking for. Then run ads and create a landing page with an email subscription form.
Then, promote your offer or ad on social media and the probable places where your potential clients may be lurking. Make sure the offer is lucrative enough for them to share their contact credential. Here are some of the best ways to get people to opt into your email list.
Once you have enough email addresses from people, you can start reaching out to your audience with newsletters, promotional offers, campaigns, etc.

Marketing automation for WordPress
Get FluentCRM Now
However, your work doesn't finish after sending email campaigns. To make the most out of email marketing, you need to keep track of your email's open, click and bounce rates. It is also good to perform A/B tests on your marketing campaigns to understand what people want. 
Read our article for writing emails like a boss.
Have a strong social media presence
Social media is the most prominent place on the internet to find leads. Facebook, Instagram, LinkedIn, Twitter, etc., are some popular social media platforms for generating leads.
Many netizens spend most of the day on different social media platforms. And your job is to find those people who need your service. Here's how to utilize different social media platforms for lead generation.
Facebook
You can create a Facebook page or group and start building a community for your business. As a result, your business will come up whenever people search for it or something related to this field.
Proper marketing of your Facebook post or page can help you target the people who require your service or product. Facebook marketing will help you get new ideal leads for the company. You can create Facebook forms to collect leads. As you get ideal leads, the chances of conversion will be high.
Twitter
Twitter helps you find anything effortlessly using hashtags. So by searching with hashtags, you can find the people interested in what you do. On the other hand, you can also include helpful and relevant hashtags on your Twitter posts.
Linkedin
Linkedin is great for finding B2b leads. This platform allows you to connect with the leads personally and send them personalized content. Thanks to this platform, people can collect around 80 percent of the leads related to their business from here.
Create your business page on Linkedin to start using it. If you are confused about how to generate leads from LinkedIn, you can hire or consult a lead generation expert from Linkedin.
Optimize the website for lead generation
If the website is your home, you must welcome leads appropriately. An unoptimized website is equivalent to a messy house. If the website is not optimized, people won't feel comfortable leaving their contact details on your website.
Here are the things that you can do to optimize your website:
Speed up your website
A slow website can irritate people and make them leave your website. It affects your conversion rate severely. You need to optimize the various aspects of your website to decrease the overall loading time. If people stay longer on your website, they are more likely to leave their contact details for you to reach out.
Pay attention to website design
Your website's design is crucial in grabbing visitors' attention and drawing them into becoming a lead. So, it is vital to give your website lucrative designs to attract and impress leads. We recommend you use effective WordPress lead generation themes to attract and engage them more.
Your designs should have underlying messages that the prospects can relate to. Bespoke designs will make them stay longer on your website. As a result, they are more likely to click the CTA (call-to-action) button.
Optimize for mobile users
As of today, 92% of users surf the internet through mobile. Most of your visitors will also use a mobile. Making your website mobile-optimized is a must if you don't want them to leave because of poor mobile view experience.
So ensure that your website looks good on mobile devices and fits the smaller screen sizes for an excellent overall experience.
Maximize content marketing efforts
Content can make or break a lead generation strategy. It's the weapon that helps you connect with your audience emotionally.
A good content marketing strategy is a superior lead generation strategy to Google ads or other sources. If people get what they want from the content, they will leave their contact details for more!
The strategy for successful content marketing is simple, don't preach your business to prospects; preach how your business or product will help!
Content marketing is a vast field. They can be blog posts, resources, slideshows, review posts, videos, webinars, etc. Go for the category of content you believe will be most effective at solving your audience's problem.
To create great content, start by identifying your audience's pain points. Excellent contents have a few key features. Addressing pain points, how to solve and what a reader needs to do. Your content should have these features for better lead generation.
Ensure that your website's content provides the information your visitors are looking for, and you can easily convince them to become a lead.
Also, keep an eye on SEO optimization. With every quality content, the overall SEO score of your website increases. Just like that, content marketing fuels your overall lead generation strategy.
Read more about using content marketing for lead generation.
Invest in paid ads
As a small business, most people struggle with a limited marketing budget. But investing in selective and creative paid ads might return many leads. So while planning a marketing strategy, you should spare some money for paid ads.
Depending on the product and target audience, you should choose the platform you want to run ads.
If you're selling a very trendy product to young people, generating leads from Instagram will be more beneficial than Twitter. Then again, if you are a service business, leads from Linkedin are more likely to convert into paying customers.
The most significant advantage of paid ads is that you can specify the target audience. You can do demographic, contextual, and geographic targeting on Facebook and Instagram. Similarly, other platforms have their advantages.
Spending on influencer collaboration can bring significant change to your sales. Find the bigshot influencers from the industry of your business. They can increase your brand value and earn credibility. Through them, many people will get to know about your business.
Optimize the landing page for conversion
Too many businesses direct their visitors to the homepage of their website. Often, homepages are unoptimized for conversion. That's where a landing page comes in.
A landing page is where your leads convert. It plays a key role in converting a visitor into a subscriber. So it must be optimized for conversion.
A landing page should describe your visitor's goals and why they need your product. It should be simple and transparent, offering what your visitors have come for.
Tiny details, pictures with underlying messages, typography, etc., make a landing page look credible and conversion-optimized. It is also essential to highlight your mission and vision so that people get a better understanding of your business.
Use customer reviews
Even in traditional marketing, word of mouth has always been the most effective marketing strategy. But who will do that for you on the internet?
Of course, your customers!
Over 90% of customers read reviews before purchasing a product online. Think about this, when people end up on your website as they are extensively researching for reviews, that's a great chance to convert them into a lead.
This kind of customer usually ends up making a purchase decision. However, they are unlikely to leave their contact details if your business doesn't include a few customer reviews.
Collecting customer reviews is relatively easy. You can simply ask customers to leave a review after a few days of purchasing. If you want to boost customer reviews, it is also ideal to provide a discount on their next purchase.
Nonetheless, if your service or product is satisfactory, customers will leave good reviews automatically. All you need to do is utilize the loyal fanbase that you will create along the way. Always let them know that they are unique, and they will do the marketing that no one can do.
If you're struggling to generate customer reviews, you can read some clever ways to ask customers for reviews.
Start generating more leads today!
Lead generation is one of the primary obstacles for small businesses. Then again, leads are also the reason behind a big sale and a big smile.
We hope this article helped reduce your headaches. The small business lead generation ideas we have shared are just the basics. They can bring more leads with less effort, but many other methods are available too.
Hopefully, implementing these ideas in your small business will help you generate more leads and sales.
What lead generation strategy are you using? Do you have any great lead generation ideas to share? Feel free to share them in the comments!