Predicting Good Email Sequences That Work Across the Board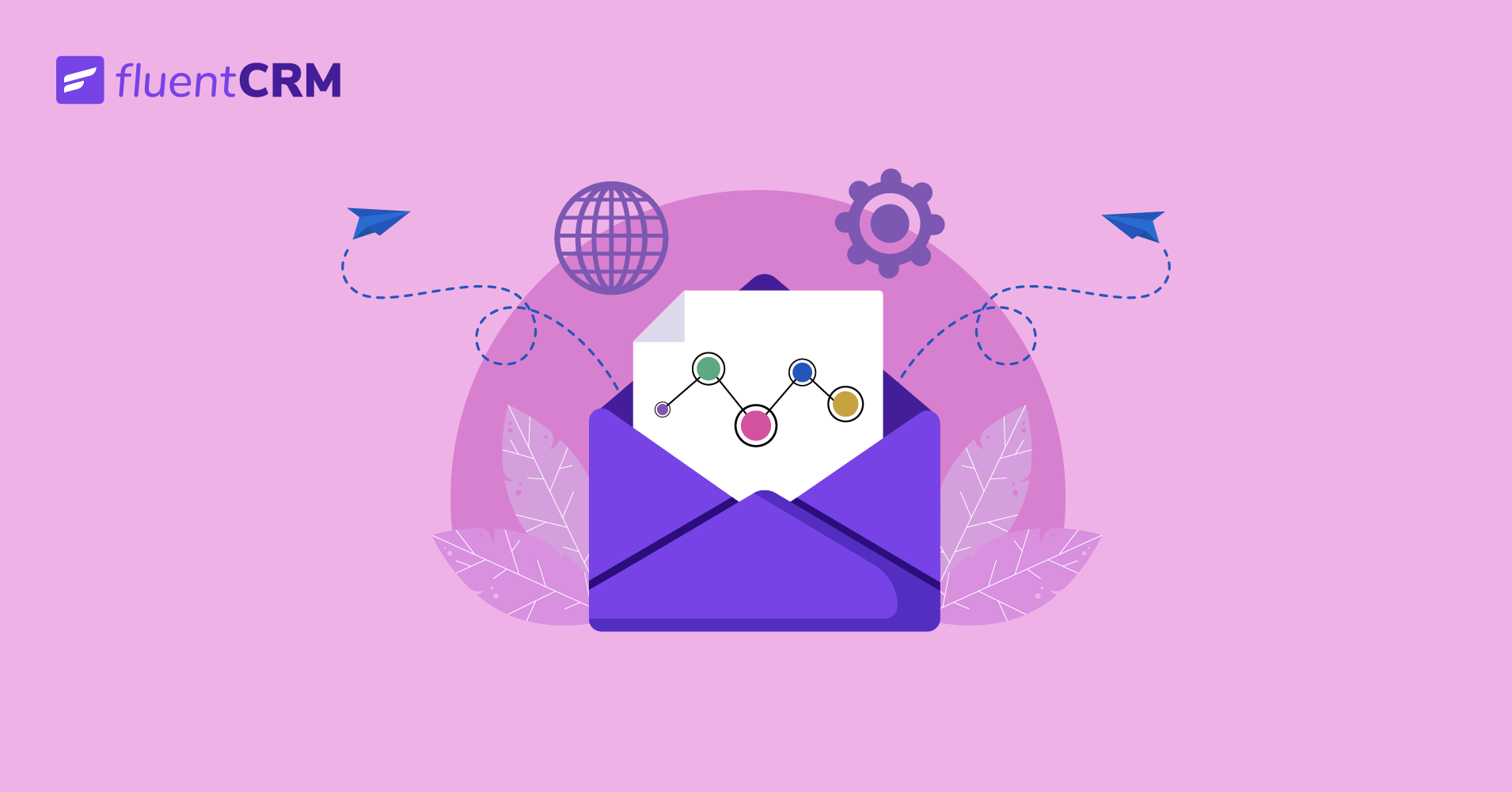 We've all read enough emails to know that it works well when it comes to communicating an idea. I myself have read a couple just before starting this blog. However, the inner workings of a successful email sequence can be elusive for many.
Rest assured, after you read through this, the scenario is going to be very different.
Email marketing starts with collecting emails and ends when your emails actually convert potential buyers into full-fledged customers. Consider it a journey that your prospects take to know what your business is all about.
At the heart of this journey, there's a well thought out…. you guessed it, email sequence.
What are email sequences?
Put plainly, an email sequence is a series of emails sent to contacts based on the contact's location, age, and interests. Although a lot more can and sometimes should be taken into consideration.
The point of email sequences is to let you direct your contacts through a planned marketing funnel. Whether you make the sequence trigger dependent or time-dependent is a technical choice. Usually, businesses use them both in combination.
The difference between an email campaign and email sequence
When talking about email marketing, both email campaigns and sequences come up frequently. Yet these two are very different concepts at the fundamental level.
From afar they seem the same, especially since both can be a series of emails. But there's more to them than that. That's mainly because email sequences send a series of emails along with scheduled auto follow-ups with conditions that distinguish users based on how they interact with the emails. Email campaigns are one-off messages sent to a list of opted-in contacts.
Both enable important functions in any email marketing strategy. Speaking of which, what sort of businesses do you think actually depend on email marketing?
What kind of business needs sequences?
The answer is absolutely every business. With a 4300% ROI, email can give a boost to anything that can be sold online. Last month I read Hubspot explaining how a marketing agency in the healthcare industry sent their clients (mostly doctors and dentists) a congratulations sequence if they were mentioned in the news. You have to appreciate the attention to detail.
Not to mention, it's actually worth it to put in this attention. If you want growth, you need to tell a story to your customers. A well-crafted email sequence has the ability to tell a story. Many businesses are utilizing email marketing sequences in different ways. And if you want to do the same, you need to predict email sequences that work across the board.
Predicting good email sequences
Now let's get to how you can predict good sequences and what does that even mean?
Well, marketing emails are an investment. Every email costs you money and you need to make most of them count. So you need to have a definite plan when crafting a sequence. Otherwise, you're shooting duds in the blind.
The best steps you can take to predict what will work with your customers are:
1. Understand the buyer's journey
The email buyer's journey is the fundamental map of how your sequence will lead to a sale or subscription. Here's how that list goes: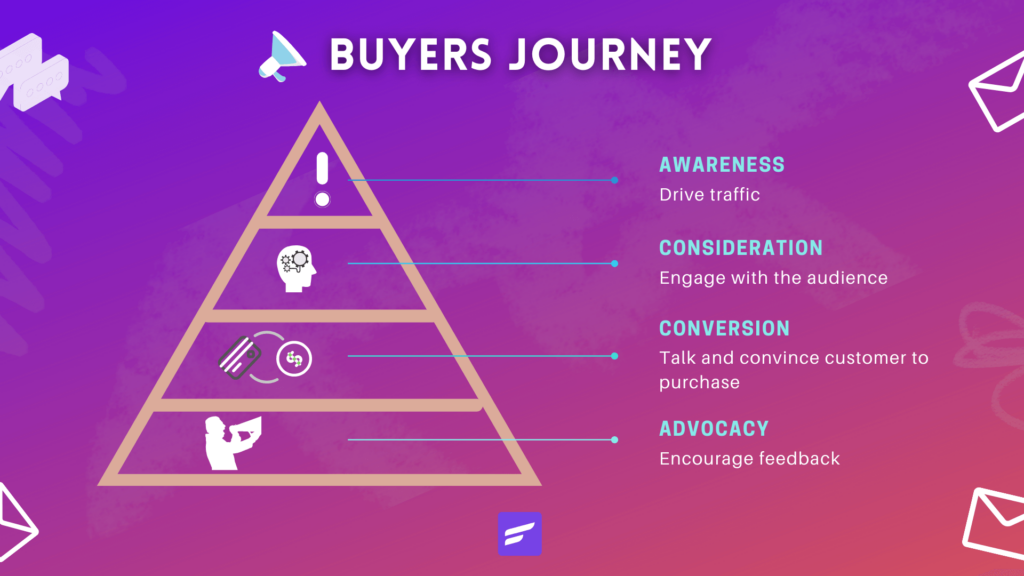 Awareness
The awareness stage is where your contact has just found your business while searching for the product you sell. This is where they want to feel informed and make a conscious decision.
It's in your best interest to educate these potential clients in a way that convinces them of your expertise and reliability. In doing so you'll be able to become a trusted voice that guides the ultimate decision to your sales team.
Awareness sequences are what form the foundation for your customer relations. It's also a great place to provide them a glimpse into what your business is all about.
Consideration
An informed buyer will take some time to consider their options. In which case it's not ideal to bug them. Rather you could take the time to work out a more relevant deal that gives the prospective client a good value proposition. This comes into play when you need to decide the intervals in your sequence.
Conversion
Conversion is when your prospect is ready to make the purchase. These sequences are all about making the customer feel welcome and your product or service easy to use. For example, a good onboarding sequence can make the purchase experience a memorable one. You also get the chance to make your product more accessible and encourage your customers to reach out to you in any issue.
It might not sound like much but all this actually lays the brickwork for the next stage.
Advocacy
Advocacy is when your customer becomes your pivot for further marketing. A satisfied advocate for your authenticity is what every business dreams of. The sequences to send in this stage should be all about giving the feeling of being involved and becoming stakeholders in the experience.
This is the hardest stage to achieve and yet every successful business has managed to achieve this one way or the other. Which means it's both possible and essential. When developing sequences for this stage make sure to consider repeat purchase customers. Rewarding customer reviews is also a great way to engage. Even sending out-of-the-blue perks or a free newsletter works well too. It's on you to figure out who should get what.
2. Look at the metrics
Metrics are the numbers that say how your emails are performing. Every email marketing solution can provide basic numbers such as click rate, open rate, and emails sent, etc. All these are important to measure how your sequences are performing and your overall ROI from the whole thing.
Click-through rates tell you whether or not the contacts clicked on the link you sent with the email.
Emails sent tell you how many emails you've sent and visualize how much of your effort is actually paying off and what the wastage looks like.
Open rates tell you whether your emails are being opened at all. Knowing this helps you in two ways. First, you can stop sending emails to those that are not opening them. And secondly, you can see who are reading the emails but aren't clicking through.
3. Experiment
Recall the Hubspot marketing agency? Well, that was an experiment. Not everyone can apply that to their business but they thought it up and tried it. Experimentation is important to test out how your audience reacts to what you're saying.
Instead of piling up on every holiday along with thirteen other businesses in your contact's inbox, maybe you could try something less boring.
Holiday sales and greetings are great. But it's also important when and how you're conveying the idea. A current example would be Japan's scenario regarding the 2021 Olympics. It's true that promoting sports merchandise is important especially in Japan because they're hosting the Olympics. However, a marketer also needs to consider how the Japanese are feeling about the Olympics being held during a global pandemic.
Rather than sending overzealous sports motivations and making a bonanza out of discount offers it would be smarter to send emails with more consideration towards the pandemic.
4. Adapt
Rinse and repeat don't work. Especially when it comes to last summer's upsell sequence. You need to constantly look at the trends and talking terms to find the right word about your customers' pain points.
Keeping track of the world and local events, and tailoring your sequences with them in mind makes you more relevant and gives an excuse to slide into your contact's inbox to once again engage with them.
You also need to adapt to new regulations that can come up and make all your sequences obsolete. The faster you can respond and adapt to these changes, the more reliable your email campaign revenue will be.
Our very own Email Marketing Automation
Now, as you grow your list you'll start to find yourself keeping track of tons of sequences for hundreds of individual contacts. This is where email marketing solutions come in. FluentCRM is our email marketing automation plugin for WordPress.
FluentCRM hosts a powerful email sequence management system that lets you store thousands of template sequences and delegate email sequences with versatile automation funnels. Using conditional and action blocks you can control every aspect of how and when each email gets sent. You can create a variety of customized sequences as given in these email sequence examples.
FluentCRM also offers a complete report including all the metrics we talked about. You can access all of it from the dashboard. No better way to stay completely in the loop than this. You can try out the free version here.

Marketing automation for WordPress
Get FluentCRM Now
Wrapping Up
Email sequences are works of calculated imagination and creativity. No matter what you're trying to sell, email lets you tell the story of what your business is and what you want to provide for your customers. Email sequences make it possible for you to tell that story in the most convincing way to a large number of individual prospects.
A good sequence can take you a long way, hope this blog helps you find that perfect sequence. Until next time, happy mailing!