The Best Email Marketing Books to Learn Email Marketing in 2023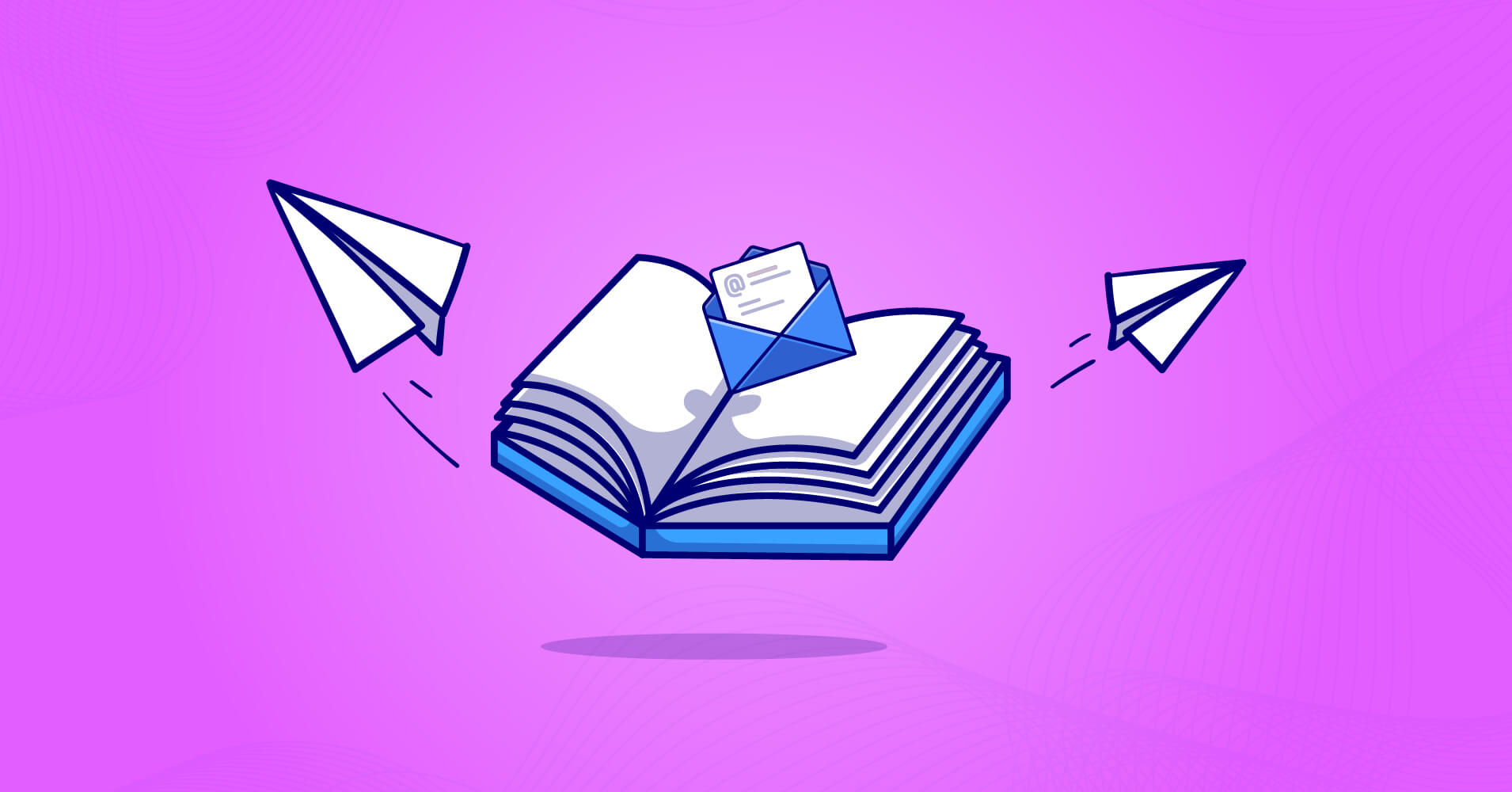 Do you know that one dollar spent on email marketing can yield a $36 return? Would you want to give up on such an effective source of income?
I highly doubt it!
Want to start email marketing right away?
Consider reading a few email marketing books! They won't just help you master email marketing but will also help you grow if you've already started.
With so many email marketing books available on the market, it's easy to become confused. This is why we've compiled a list of the best email marketing books up for grabs at this moment.
Why read email marketing books?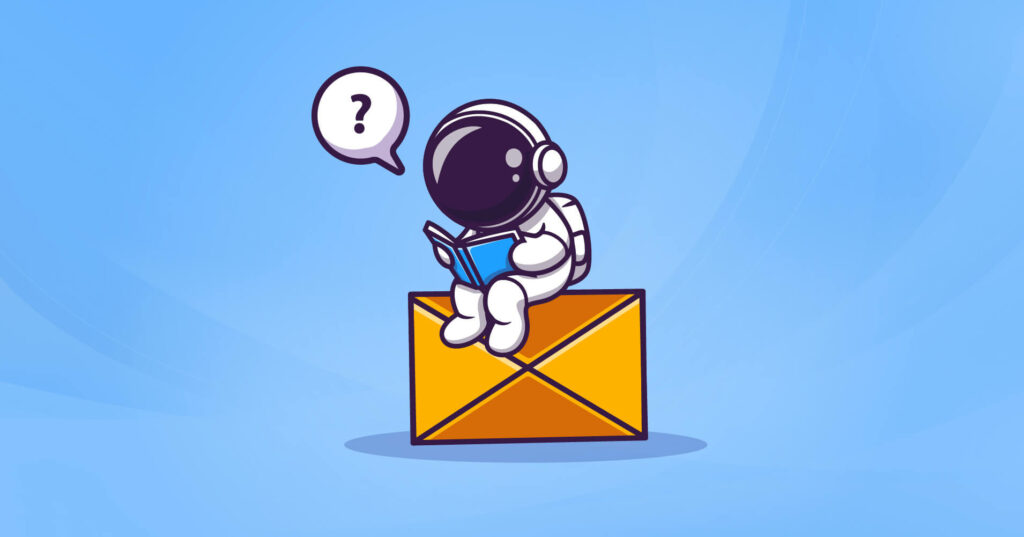 If you type email marketing into your search engine, you will find tons of learning resources. So, what's the point of buying email marketing books? We know that this was probably one of your first thoughts when you arrived here.
Best for beginners: If you're a beginner in the email marketing arena, you need to know the basics. These usually include building an email list and creating an effective email marketing strategy. It is also vital to comply with email marketing rules and regulations and ensure that your emails reach the recipients' inboxes instead of going to the spam folder.

There are a whole lot of other things to know before you start your journey with email marketing. An email marketing book will guide you through your learning phase so you can start email marketing as a beginner.
Expand email marketing knowledge: If you already have an email marketing strategy, you need to keep improving it to stay ahead of your competition. Reading email marketing books will help you expand your knowledge. And when you do that, it'll be easy for you to discover new ideas and insights.
Better than blog posts: Things keep changing in the world of email marketing. As an excellent digital marketer, it is your responsibility to stay updated on the latest developments and email marketing trends. Is it possible to explain all of these changes in a video or a blog post?

Besides, looking for useful and relevant content can be exhausting and time-consuming.

In this case, email marketing books are the ultimate solution. They provide you with all the information in one place so you can learn everything without having to constantly search and find information and learning materials from different sources. Blog posts may bore you, but a hard copy never does!
Make the best use of your email marketing tool: Yes, there are a lot of email marketing tools available in the market. They do provide the necessary documentation and tips to help you get started.

However, reading a few documentation and scattered email marketing tips isn't enough for making the best use of these tools. It is always best to begin with the fundamentals. What better way to guarantee this than with a book?

Marketing automation for WordPress
Get FluentCRM Now
Access anytime: Email marketing books can offer you long-term wisdom. Whether you've forgotten something or simply want to refresh your knowledge, you can access them at any time.

Yes, there are many simple methods available, such as YouTube, blog posts, and so on. But nothing compares to a hard copy!
Attributes to consider while choosing an email marketing book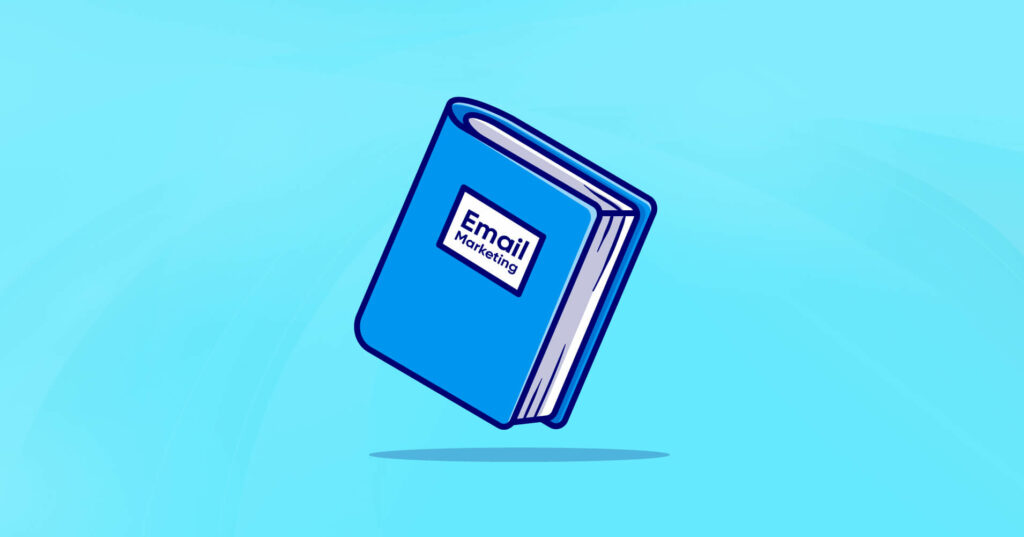 Learning should be a simple procedure. Have you ever seen a child begin to walk?
Essentially, it is their effort, and they learn it on their own. But their parents are always there to help and motivate them.
To a new pupil, the email marketing books should look like this:
Easily digestible: Email marketing books should assist you without detracting from your enthusiasm for the subject. It should be easily digestible as if you were drinking a glass of water to quench your thirst for knowledge.
Relevant: Another important thing to consider is relevance. There's no point in wasting time reading a book that contains a great deal of irrelevant information. A good email marketing book should contain all of the relevant information you need to become an expert in this field.
Practical: As we all know, practical wisdom is more vital than theoretical aspects. Who keeps their textbooks on the list of their favorite books? That is why email marketing books that are more practical are preferable.
Email marketing books worth reading in 2023
Making a list of the best email marketing books is a difficult task. There are countless choices with undeniable attributes. Don't worry; we've done the research for your convenience and compiled a list of the best email marketing books!
E-mail Marketing for Dummies by John Arnold
Old is gold, and Email Marketing for Dummies by John Arnold is a gold mine for those just getting started with email marketing. Isn't it amazing that it's still undeniably efficient despite being in print for 15 years?
John Arnold wrote this unique piece in 2007. It is unnecessary to emphasize how much this book has exhibited during the course of its existence. It has changed, evolved, and continues to be one of the greatest email marketing books available!
After reading E-Mail Marketing For Dummies, you'll be in a position to-
Build a high-quality email list using the correct list-building tactics
Improve email deliverability using the appropriate emailing methods
Know email marketing rules and regulations
Create and implement an effective email marketing strategy
Learn to compose professional-looking, engaging emails
Create email marketing strategies that do not violate current laws
Combine email marketing with other forms of marketing
Craft and deliver emails that places you above your competitors
The New Email Revolution by Robert W. Bly
Despite spending hours watching videos on email marketing, you might not be able to come up with a successful email marketing strategy. This is where The New Email Revolution by Robert W. Bly comes in. This book teaches the readers to come up with an email marketing strategy even when they can't find one!
Robert W. Bly is an American writer and copywriting expert. This book was published in 2018 and is easily one of the top email marketing books. After reading The New Email Revolution, you'll be able to:
Examine a variety of appropriate email templates for diverse scenarios
Encourage recipients to read and reply to your emails
Learn when to send an email and when not to
Create profitable, engaging, and convincing email templates
Find out the factors that are jeopardizing your email marketing strategy
Determine the overall success of your email marketing campaign.
Email Marketing Rules by Chad S. White
What's better than listening from an expert who spent years researching the area you would like to learn about?
Chad S. White, the author of Email Marketing Rules, has been working for Litmus since 2005. This might not be an ideal option especially if you are a beginner. But if you are a mid-level or advanced specialist, Email Marketing Rules by Chad S. White is a must-read!
After reading Email Marketing Rules by Chad S. white, you'll be able to:
Determine the most appropriate campaign goals by analyzing various metrics
Determine the best sources of new subscribers
Use proper permission procedures and manage inactive contacts wisely
Create relevant messaging by using effective subject lines, attractive design, and accurate targeting
Make your messages more automated
Create highly engaging subscriber journeys
Create solid workflows to reduce errors and speed up production.
104 IDEAS FOR YOUR NEWSLETTER by Daniele Sala
This book is easily readable and fantastic for both novices and experts. It highlights the fundamentals of email marketing and gives you 104 ideas for your newsletter.
104 Ideas for Your Newsletter is a disguised blessing that will make your job easier and save you time. It is a short book, only 220 pages long. You can take it with you wherever you go.
And after the completion of this book, you will-
Learn the most effective methods for acquiring subscribers and growing your contact list.
Learn how to gather relevant contact data and use the data to compose marketing emails
Create ideas to introduce the topic and connect the readers
Learn about the most effective email marketing tools
Compose beautiful newsletters by gathering ideas from 104 fantastic newsletter ideas
Email Marketing Mastery by Tom Corson-Knowles
Tom Corson-Knowles is an expert in email marketing. He has compiled all of his experience and composed Email Marketing Mastery to help the newcomers.
Email Marketing Mastery by Tom Corson-Knowles is a comparatively tiny but excellent book that covers the fundamentals of email marketing. This book is ideal for novices who want to understand how email marketing works and get started right away. However, this book will also help skilled email marketing professionals advance their expertise.
Email Marketing Mastery will help you to –
learn the fundamentals of email marketing by following step-by-step tutorials
Create strategies for increasing your return while decreasing your investment
Become an expert in analytics and boost your sales
Boost your revenue by effectively growing your business
Choose the most cost-effective autoresponder
Conclusion
The world of email marketing is like an ocean. If you are eager to swim in this ocean, you need to learn the fundamentals before getting into it. We hope that our list of the best email marketing books will be a helpful resource for you on this exciting journey.