Important Email Marketing Trends for 2022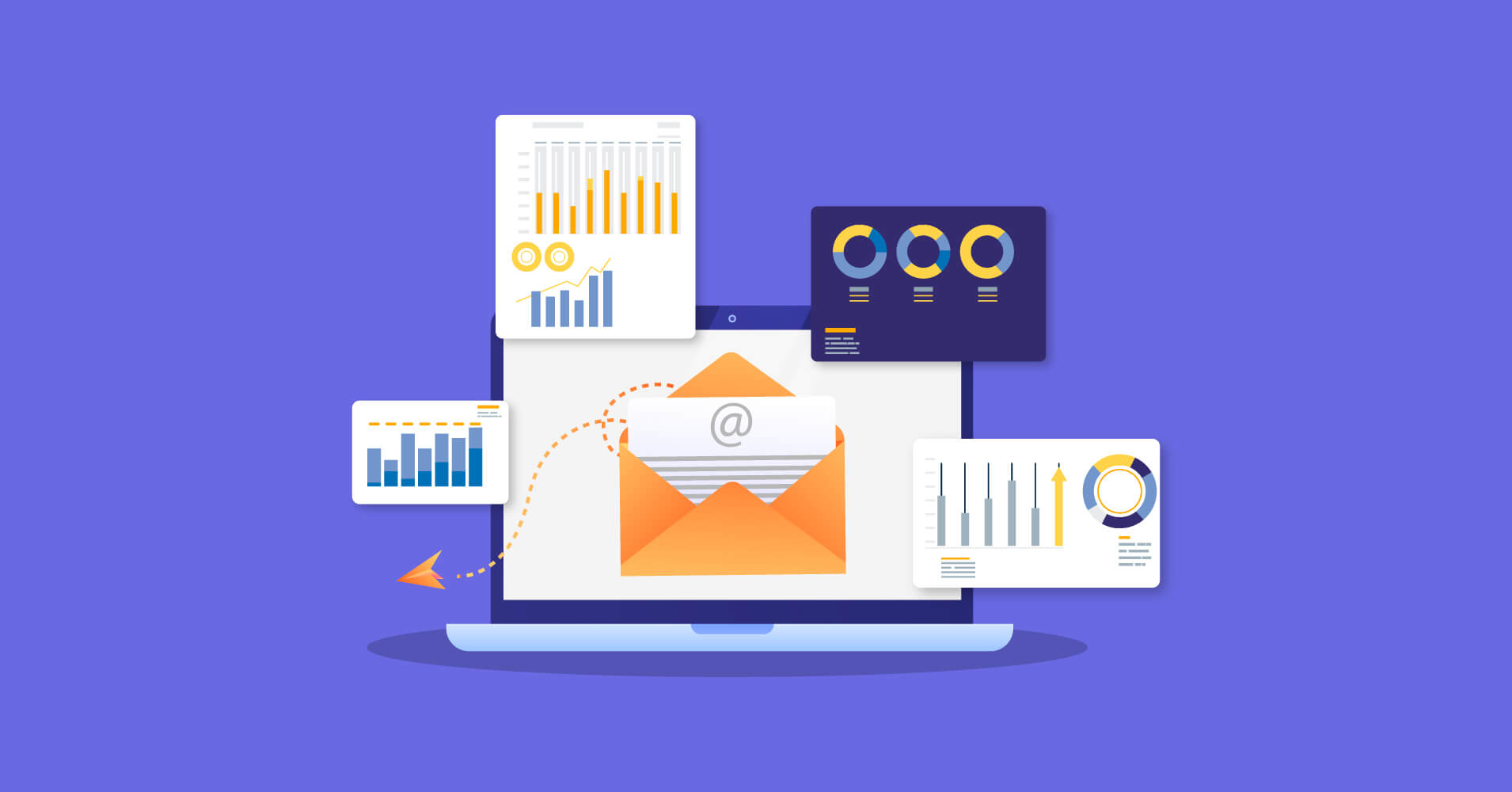 We learned during the epidemic that plans might alter swiftly. Your prediction from yesterday may not hold tomorrow.
Many businesses altered their strategy to digitally contact and communicate with their clients throughout the pandemic. As a result, email marketing received a substantial boost, and new email trends emerged.
As an email marketer, you should adapt to the current trends to compete and nail your email marketing strategy. In this article, we will share nine important email marketing trends to help you thrive in 2022!
Let's begin!
Is email marketing still relevant in 2022?
You may have overheard employees discussing how email marketing is dead. Many marketing departments have been concerned about it. We're here to tell you that email marketing is still important.
Let's find out why.
Email marketing performance
Email marketing was the first route to reach audiences online, long before social media and Google Ads. It's still crucial for companies planning digital marketing initiatives today. Here are some stats to motivate you for email marketing:
Why does email marketing keep generating such incredible statistics?
Let's get to the benefits of email marketing!
Benefits of email marketing
Email marketing comes with benefits that no other marketing channel can provide. Some of the advantages are mentioned below: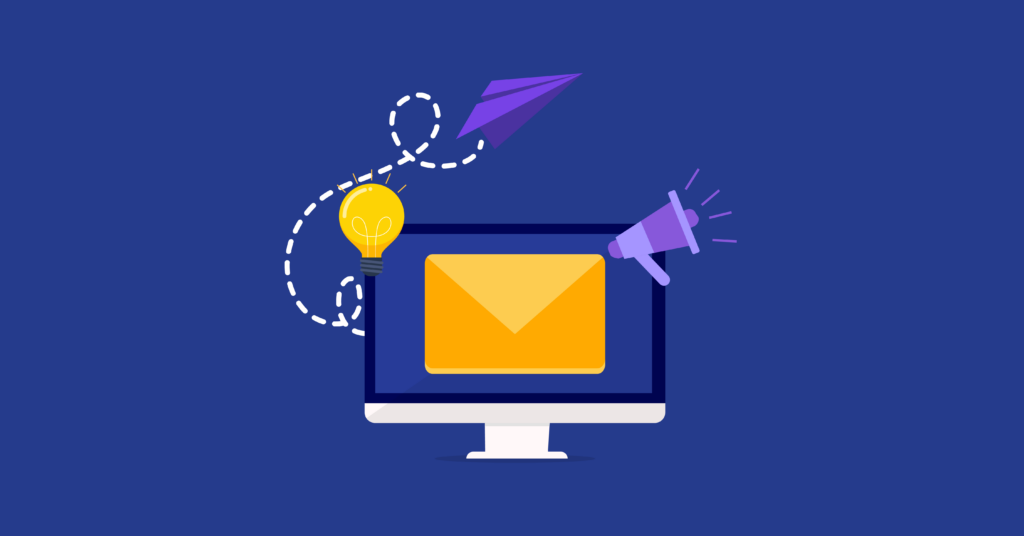 Email marketing is simple. In most cases, you can get started for free.
Since people can access their email accounts at any time, they can also click and buy products. This means that email can produce an instant impact.
Triggered and timely emails allow marketers to reach out to the right audience at the right time.
You can send personalized and relevant content to your customer's various data points with modern-day email marketing software.
Email marketing campaigns can be effectively used for increasing website traffic and increasing subscriber engagement with your business.
You can interact with your customers more efficiently through email marketing. That's how successful email marketing generates quality leads for your business.
The reader can forward a great deal they've seen to their friends and family with a couple of simple clicks. This is how email could be simply shared, resulting in more purchases and a larger mailing list.
Email marketing boosts revenue by driving more sales
Emails sent after a sale are an excellent method of learning about a customer's experience with your business. It also encourages clients to communicate and engage with your business, increasing the probability of them becoming repeat customers.
The measurability of performance is one of the top features of email marketing. Many email marketing tools allow you to calculate and measure all the KPIs of your campaign.
Email marketing's return on investment has already been mentioned. With an ROI of 36 times, email marketing should be an inevitable part of most companies' marketing strategies.
Whatever services or products your business offers, there is a place in your marketing strategy for effective emails. They are a direct method for connecting with customers and generating revenue.
Important email marketing trends to follow in 2022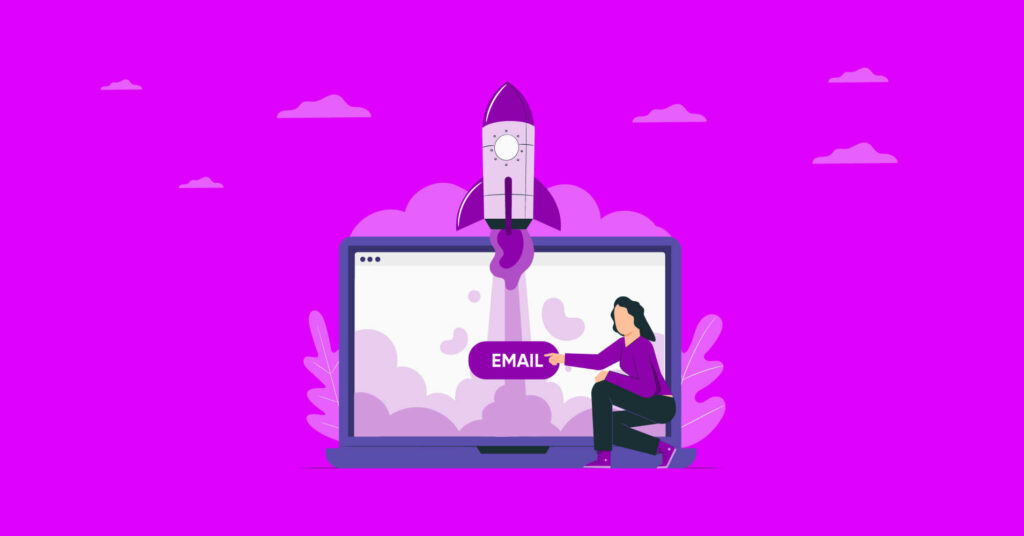 Email marketing is a competitive arena. With the average person receiving 121 emails per day, the struggle for attention in the inbox is extremely high! So if you aren't following the latest email marketing trends, your emails are unlikely to be opened or clicked.
The following are some of the most effective email marketing trends in 2022 for making your email highly interesting and converting;
User-generated content
While most emails should focus on your product or service for several reasons, you should also consider adding more user-generated content. It allows you to include others' points of view and spice up your communications.
User-generated content also demonstrates that you care about customer satisfaction. You may, for example, send out an email with photos of satisfied consumers utilizing your items. It might include a social review showing readers what to expect if they buy from your company.
Micro-segmentation
Customer segmentation is a powerful tool for increasing conversion rates. But now it's time to shift from segmentation to micro-segmentation. Micro-segmentation can be done based on a variety of factors, including:
The location (house, office, locations frequented, etc.)
Personal preferences and purchasing habits (like a favorite shopping time, food habits, email reading time, time taken to load a cart, history of going back to abandoned carts, etc.)
Age group, gender, and occupation
History of travel (preferred travel locations, previous travel history, etc.)
Marketers who deploy segmented campaigns have reported a 760% boost in income. And with a quality marketing automation tool, segmentation is easier than ever. For example, FluentCRM offers smart contact segmentation features like advanced filtering and behavioral tagging when you want to go beyond basic contact segmentation.
Hyper-personalization
Any email marketing campaign's ultimate purpose is to increase revenue. Marketers have realized that the best way to increase revenue is email personalization.
Neglecting email personalization can have a significant negative impact on the success of your campaign. Lack of personalization in email marketing campaigns can result in everything from mailing list degradation to the campaign's total collapse.
Personalization also has several additional statistically demonstrated advantages. It is a red-hot trend, and the value of personalization is growing every day.
In 2022, the business world is predicted to emphasize hyper-personalizing emails rather than just personalizing aspects of a campaign.
Here's how you can go about hyper-personalizing your emails:
Tailor messages and promotions to each audience segment.
Recommend products or content based on the demographics of your target audience.
Send triggered emails in response to visitor activity.
Individually recommend products or content by using hyper-personalization.
Attractive design
A shift toward attractive newsletter designs could be one of the major marketing trends to watch in 2022. Gone are the days when newsletters were crammed with unwanted components and information. Nowadays you'll need to have a solid newsletter content strategy with an attractive design of the newsletter.
Your email is simply one of several that your readers get daily. To ensure a visually appealing email, You can do the following:
Make sure your emails are concise and to the point. Tell your readers why your email is relevant to them as soon as they open it.
Use components like web-safe fonts, optimized photos, and graphics to make your email aesthetically appealing.
Include programmatic native advertising that mixes smoothly with the email content without interrupting your users as a way to monetize.
Dark mode
Dark mode has become increasingly popular as people become more conscious of the strain screens cause your eyes. According to studies, 81.9% of individuals utilize dark mode on their smartphones. In 2022, this popular feature will become more of a necessity than a trend, as more than 44% of marketers are already considering dark mode during production.
Email marketing automation
Email marketing automation guarantees that subscribers and brands communicate in a consistent and unified manner. Additionally, it provides the customer with control over their inbox.
Automated email campaigns tend to perform better than regular email campaigns. Users do specific actions to trigger the start of the sequence. Emails sent as part of an automation process are more responsive, resulting in a far more friendly communication experience.
You will get to use a lot of other features such as:
Ability to create a well-segmented contact list
Automate email series to the customers.
Look after the customers' actions against your emails.
Make data-backed decisions while planning your next email campaign
If you want to send the most accurate automated emails, you need to keep your email list, templates, and customer data organized. Thus, it's best to have a quality email marketing automation tool to keep track of all processes.
Goodbye open rates
If you believed open rates were the only sign of how well your email readers interacted with your messages, think again!
Apparently, open rates aren't an important metric to measure an email campaign's success anymore. Why?
Email tracking software use pixel-based tracking to detect whether an email has been opened or not. Apple's newly updated privacy policy included a new feature in this update to protect Apple users' data from third-party apps. It now preloads all email content, including the tracking pixels stated above.
As a result, even if the user never opens the email, it will appear to have been opened. 66%of users open emails on a mobile device, and Apple is used by 58% of those who open emails on a mobile device.
Email marketers must now make a critical decision. They can use alternate KPIs to track engagement, such as tracking open rates for Android and PC users while focusing on different metrics for Apple users or tracking open rates for everyone but assuming a higher margin of error.
Mobile Optimization
Users are 52 % less likely to engage with a company if they have a bad mobile experience. If you believe that the mobile experience in email design is a different tale, you are mistaken. It is becoming increasingly important in every field, especially as long-read techniques and inventive solutions gain popularity.
Mobile browsing has been surpassing desktop browsing in recent years. People also use mobile phones to read emails. Thus, the value of adding to the mobile experience cannot be overstated. It should be flawless.
Customer appreciation emails
Even after the pandemic, customer appreciation emails are in great demand and play an essential part in a company's financial success.
Customer appreciation emails are in high demand because they allow you to compliment prospects, offer assistance, and establish a much-needed emotional connection. They will assist your company in strengthening relationships, gaining trust, inspiring loyalty, and increasing engagement.
It's not just about extending your emotion to loyal customers and engulfing everyone in your charm and good vibes when you send a customer appreciation email. They are part of retention, which is an essential step in the customer lifecycle from the perspective of email marketing.
The idea of putting your clients first is the key to running a successful business in 2022. It will assure the success of any venture and the development of a good brand image.
Data privacy
Following the implementation of GDPR, email marketing trends in privacy underwent significant modifications. Marketers must now incorporate privacy and permission into their plans to comply with constantly changing rules and regulations.
However, focusing simply on GDPR and PCI compliance will not generate positive results in 2022.
Only 21% of consumers trust larger firms with their data, indicating that more work still needs to be done. You must be open and honest about collecting data and how you communicate this to your email subscribers.
To do so, consider using double opt-in, respect opt-out requests, and not be intrusive. You'd be shocked at how many customers prefer honesty to high-pressure sales tactics.
Wrapping up
The demand for digital communication will increase as the digital world expands. While trends come and go, email marketing will be around. Even email marketing is an unavoidable component of your overall inbound strategy. So, if you haven't fully utilized it, now is the moment to follow the trends to grow your business.
Also, don't shy away from experiments. Every business is unique, and by experimenting with your email marketing campaigns, you might discover the one that puts you ahead of your competition.
Know some other trends we didn't mention? Have a strategy that's working for you? Feel free to share your thoughts in our comment section.