Top 6 Mailchimp Alternatives for Nonprofits and Charities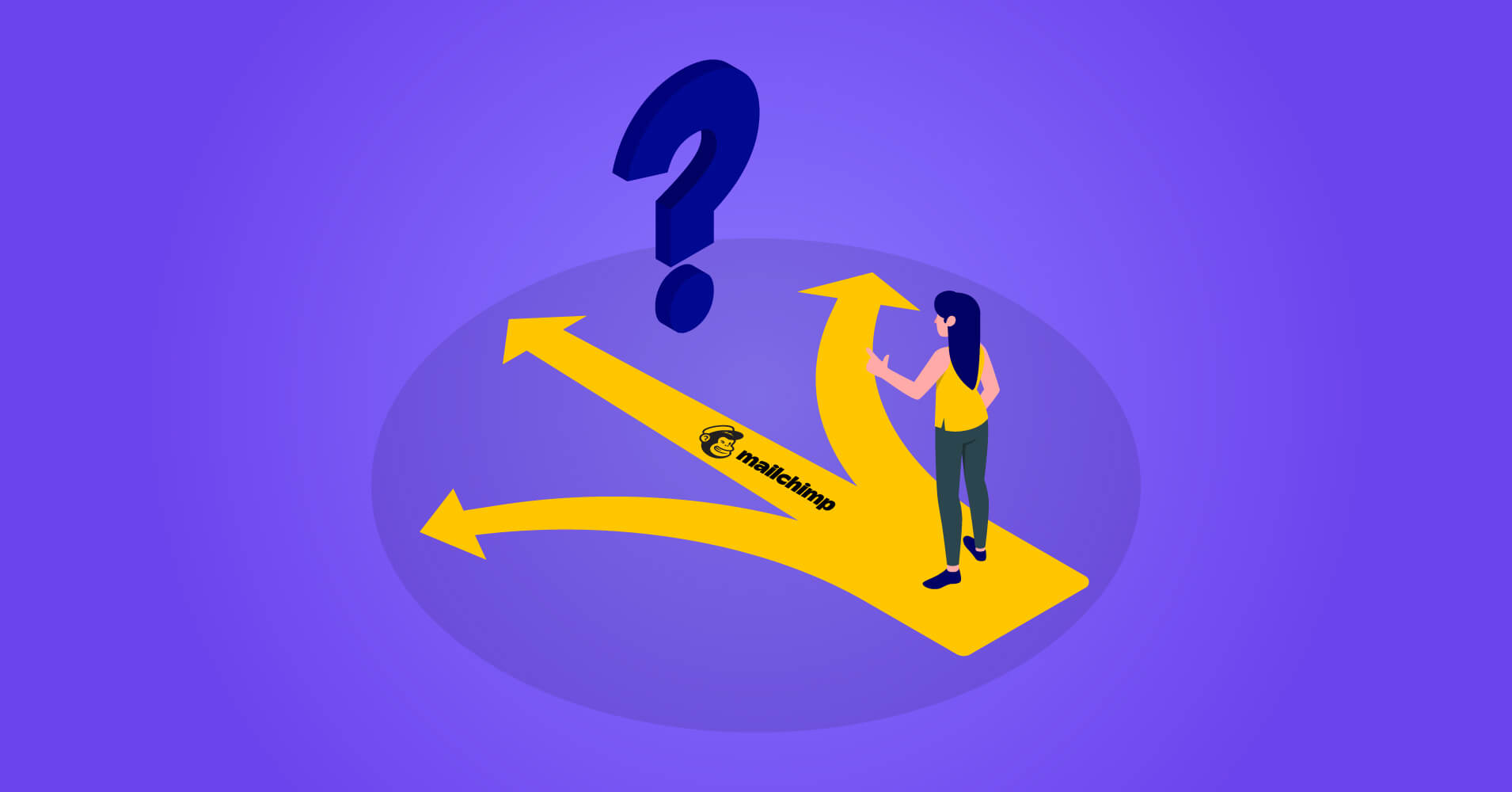 Running a nonprofit or a charity is not about making sales or earning money. Instead, it's about spreading awareness and increasing engagement with members, donors, and volunteers.
While there can be a debate about the best marketing channels for nonprofits, email remains an effective channel for nonprofits for several reasons:
It lets nonprofits grow an audience for their cause
Makes it easy to spread stories and words about the cause
Helps organizations personalize messages for different types of audiences
Builds trust and boosts engagement with the donors and well-wishers
Drives donations from donors, members and volunteers
The best part?
Despite being one of the most budget-friendly channels, it drives a high return on investment! So, to ensure the steady growth of your organization, you can't overlook the importance of email marketing for nonprofits.
As the market leader, Mailchimp is often one of the primary choices for non-profits. It offers most email marketing features and provides a great user experience overall. However, it may not be the best fit for most nonprofits.
If you think the same and are looking for a Mailchimp alternative for nonprofits, you're in the right place. In this article, we'll go over some of the best Mailchimp alternatives for nonprofits.
Before we go into why these options are a great fit for nonprofits, let's look at why Mailchimp may not be suitable for nonprofits and what to look for when choosing an email marketing platform.
Is MailChimp good for nonprofits?
Many nonprofits and charities use MailChimp to send emails. It has a free forever plan for upto 2000 contacts. What's exciting about Mailchimp is that it offers a 15% discount for nonprofits. All you have to do is get verified, and you can enjoy a 15% discount when you finally have to opt for a premium plan.
However, Mailchimp is primarily designed for small businesses. As a nonprofit organization, you'll quickly realize that it's not the best option for you.
Why?
Let's find out!
Mailchimp might get too expensive: Mailchimp limits email sends, number of contacts, and features based on pricing tiers. This means nonprofits will have to pay depending on how many contacts they have, how many emails they send, and which features they are using.

While you might want to use Mailchimp only for email marketing, you may have to pay for advanced features like social ad campaign management, website builder, and physical postcards. Moreover, the contact limit and email send limit also increases the cost significantly.

Since Nonprofits and charities don't have a massive marketing budget, Mailchimp's pricing tiers can become a burden for them.
Charges for adding team members: Again, MailChimp comes with four plans named Free, Essentials, Standard, and Premium. By upgrading from each plan, you can access a few more features. Among these features, one is known as "Seats," referring to how many team members you can add on MailChimp.

In MailChimp Free plan, you can't add an additional team member to operate the email marketing campaigns. Upgrading to a more expensive plan for a simple feature like adding a member is not worth it for most nonprofits and charities.

Even if you upgrade to the "Essentials" plan, you will still have a limitation on how many members you can add to your email marketing account. And you have to upgrade to a more expensive plan to add more members.
Charges for unsubscribed contacts: MailChimp charges extra money for your unsubscribed contacts even when you are not sending any emails to them. A nonprofit organization shouldn't spend extra bucks on retaining data and contact details.

As the organization grows, the expense for unsubscribed contacts will keep getting high and become a huge burden ultimately.
Fortunately, there are some excellent Mailchimp alternatives available for nonprofits. But before we get to them, let's look at what features nonprofits should consider before purchasing an email marketing tool.
Things to consider before purchasing an email marketing tool
There are many limitations that a charity or nonprofit needs to overcome. Nonprofits can't choose an email marketing tool as easily as a business can. They need to consider things like lack of budget and expertise before deciding.
So before choosing a Mailchimp alternative for your nonprofit organization, consider the following:
Ease of use: Most nonprofits don't have tech experts. Hence, they need to select an email marketing tool that's easy to use. An easily operable email marketing tool saves time, human resources, and overall expenses for a nonprofit.
Templates: It's a great help for nonprofits if they get some pre-built templates with the email marketing tool they choose. The more, the better. So, don't forget to check whether the company you choose has enough templates with versatile designs.
Integration: The email marketing tool you are going to select should be able to integrate with other tools and software. If not, you won't be able to do many things using the tool.
Discounts: You should also consider the discounts different email marketing companies offer to get the best deal for you. With proper research, you can easily find out the company that will be the most value for money for your charity.
Customer Support: Even if you choose a great company to start email marketing for your nonprofit, you'll still need excellent customer support to use it effortlessly. So don't forget to ensure that the company you choose has an excellent customer support team.
Subscribe to Our Newsletter
Get email marketing tips, tutorials, and information delivered to your inbox!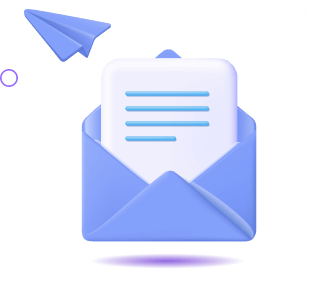 6 excellent Mailchimp alternatives for nonprofits
Nonprofits and charities look for value for money in an email marketing tool. Since Mailchimp costs a hefty fee and is more suitable for small businesses, nonprofits look for other alternatives.
We have taken the crucial aspects of an email marketing tool into consideration while making the list of the best Mailchimp alternatives. These alternatives are much cheaper, and you won't have to spend extra to get all the basic features.
FluentCRM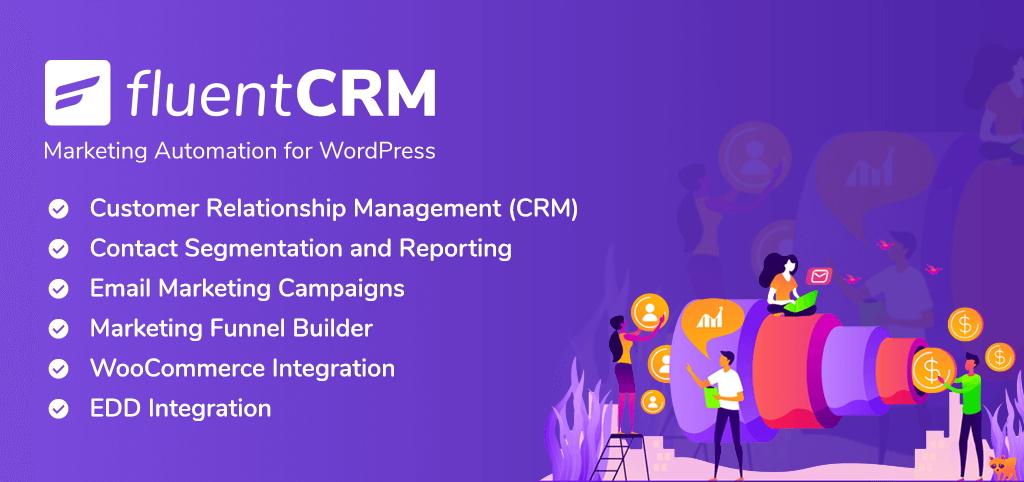 FluentCRM has become the go-to email marketing tool for 20,000+ businesses in no time. It's a self-hosted email marketing plugin for WordPress. You can capture leads, segment them, and send unlimited emails from your WordPress dashboard effortlessly with the help of FluentCRM.
This tool has a user-friendly interface so nonprofits can start their email marketing campaigns without being a marketing guru. You also get a ton of features that will make your life easier. Plus, FluentCRM offers free and automatic integration with many other tools including Woocommerence, Elementor, BuddyBoss, LearnDash, etc.
The best part?
FluentCRM doesn't have any contact, email send or feature limitations. You'll get all the features, integration, unlimited contacts, and email sends regardless of your pricing tier. So, if you're using WordPress, you should get FluentCRM without thinking much!
FluentCRM features
FluentCRM comes with all the essential features a nonprofit organization may need. Along with that, you'll also get a contact management CRM within your WordPress dashboard. Some of the top features of FluentCRM are:
Email campaign management: You can run and manage an email marketing campaign effortlessly using this feature. Designing and composing emails get super easy with the drag-and-drop tool. You also get tons of free templates, blocks, and styling options.
360° contact overview: A better understanding of the user data can help you generate more donations for your nonprofit. The 360° feature provides information about different campaigns, funnels, and leads. You can even evaluate all the data from the customer data management platform.

Not just that, you can track individuals' activity and personalize your emails better with the help of this feature.
Smart contact segmentation: With email segmentation, you can send the correct email to the right people at the right time. You can segment the contacts based on age, activities, demography, membership, user roles, etc.
Email sequencing: For uninterrupted communication, you may need to send a series of emails to your members and donors. With this feature, you can do that effortlessly!
Email marketing automation: The people in your email list may have different traits and perform different actions. Wouldn't it be fantastic if you could set up automated emails for those?

The email automation feature in FluentCRM lets you do that easily with their 30+ built-in automation triggers!
Granular reporting: With this feature, you can analyze how your email marketing campaign performs. A/B testing the subject lines and monitoring individual user activity is also possible.

The overall statistics and reports will help you understand the flaws in your existing email marketing strategy and help to improve the campaign.
Pricing
FluentCRM comes with a few price plans, and they all are pretty reasonable given the features they offer. You can send unlimited emails regardless of the plan you choose.
Single site license – $129/year
5-site license – $249/year
50-site license – $499/year
Sendinblue

Sendinblue can be an amazing MailChimp alternative for nonprofits as it is less expensive and has just the features a nonprofit might want. It can help you:
Execute different email marketing campaigns
Monitor the feedback of donors and subscribers,
Optimize your running campaigns and track results
Communicate better and create better engagement
All without costing a leg and an arm unlike Mailchimp(Just kidding!). You can even enjoy these features for free if you don't need to send more than 300 emails a day.
Sendinblue Features
Sendinblue is packed with essential features a nonprofit can ask for. Here are some:
Email marketing: You can easily create an email campaign with the help of the email builder. Different existing templates are also available to make the whole process even more accessible. You can segment the email list, personalize emails, and send them with just a click using Sendinblue. The A/B testing feature is also available.
SMS: With Sendinblue, you also get the SMS marketing feature. You can reach your donors, members, and well-wishers through customized SMS. Sending bulk SMS is also possible with this feature.
CRM: The CRM feature allows nonprofits to organize their database according to different information. As a result, they can easily track and interact in a better way.
Marketing Automation: Nonprofits can easily remind, report, and update donors and members about different upcoming events automatically using the automation feature of Sendinblue.
Pricing
Sendinblue is free to get started if you send less than 300 emails per day. It offers several pricing tiers based on features and email sending limits. There's no contact limit. Other pricing tiers are mentioned below:
Lite plan: $25/month per 20,000 emails
Premium plan: $65/month per 20,000 emails
Enterprise plan: you have to talk in detail with the Sendinblue team
AWeber

AWeber is one of the best email marketing automation platforms. The number of businesses using Aweber has crossed a hundred thousand landmarks already. Many nonprofits are already using Aweber to create their email marketing campaigns.
AWeber offers a 25% discount for nonprofits, and new accounts can enjoy free service for up to three months.
Aweber features
Aweber comes with a lot of different features as well. Here are some of them that nonprofits will find very helpful:
Email campaigns and newsletters: AWeber has a gigantic library of stock images with over 6000 free pictures, and that's not it. You will get 700 pre-built templates to choose from. That's why creating an email newsletter with the help of Aweber is super easy.

All you have to do is simply drag and drop things to create what you want. No coding skill is required!
Opt-in forms: Using the Opt-in Forms features of Aweber, you can design versatile signup forms and collect information about interested people.
Email automation: Automating emails is also possible, and it surely will save a lot of time for your charity. You can send reminders, follow-up emails, transactional emails, etc. With the help of this feature.
Segmentation: Aweber helps you segment your contacts to send personalized emails more easily. You can do the segmentation based on different criteria.
Pricing
AWeber comes with different pricing plans, so it's easier for nonprofits to choose the perfect one for them. Their pricing tiers start from $19/month for 500 contacts. If you need more, they also offer higher pricing tiers based on the number of contacts in your email list.
Mailerlite

Mailerlite is one of the oldest email marketing tools in the market. Nonprofits can create email marketing campaigns, automate emails, edit newsletters, or even build a website using this tool.
Mailerlite offers a 30% discount to nonprofits, and they have a free plan that small charities can take advantage of.
Mailerlite features
Mailerlite is packed with lots of features, and even with the free plan, you can enjoy a majority of these. Here are some of the features that a nonprofit will surely love.
Email campaigns: Mailerlite offers a drag-and-drop tool along with a text editor to create email campaigns. Lots of pre-built templates are available as well to ease your journey.
List building: With the help of opt-in forms, landing pages, and embedded forms, you can easily collect potential donors. Using these features you can easily build a list of your potential donors.
Automation and personalization: The best way to start personalizing emails is to start by segmenting the list. And you can do that using Mailerlite. You'll also get the automated emails feature, which will help reach your audience at the exact time, even if you are not free.
Reports and analytics: The reports and analytics feature of Mailerlite lets you know how your campaign is performing, and you can get insights into where you need to improve.
Pricing
Mailerlite comes with several flexible pricing plans based. Here are they:
Free – Send 12000 emails/month, one user
Growing business – Unlimited emails for $9/month, three users
Advanced – Send unlimited emails for $19/month, unlimited users
Enterprise – Large nonprofits can contact for custom pricing
Campaign Monitor

Being one of the leading marketing tools, Campaign Monitor has over two million users from thousands of companies. The users' list includes more than twenty thousand nonprofits, including larger organizations like Amnesty International, Asthma Foundation, and Manchester United Foundation.
Campaign Monitor is undoubtedly one of the easiest email marketing tools to use. All the features of this tool are beneficial for nonprofits. With the help of Campaign Monitor, nonprofits can find new donors easily and build better relationships with their existing ones. There's also a flat 15% discount for charities and nonprofits.
Campaign Monitor features
When it comes to features, this fantastic tool has it all. Campaign Monitor has your back if you want to reach your target list through emails or SMSs.
Email marketing: Sending emails becomes much easier when you start using Campaign Monitor as it comes with different pre-built templates. They have a vast collection of templates for different events, industries, and audiences.
Email automation: The email automation feature will help you send emails to your audience at a specific time, even if you are busy. At the same time, you can save time by automating the emails that you have to send repetitively.
Contacts and segmentation: You can organize your contacts using Campaign Monitor. The best way of organizing the contacts is to segment them. You'll get the segmenting feature on Campaign Monitor and segment your audience based on activities, location, age, audience behavior, etc.
Signup forms: You can even make customized signup forms using Campaign Monitor. It will help you build the perfect audience list and reach them in a better way.
Pricing
Campaign Monitor offers a wide range of pricing plans. The price varies depending on the number of subscribers.
Basic: Starts at $9/month
Unlimited: Starts at $29/month
Premier: Starts at $149/month
Mailjet

Mailjet is another popular email marketing tool that nonprofits may try out. This excellent software has become a go-to solution for more than a hundred thousand companies, including many nonprofits and charities.
Nonprofits can enjoy a flat 20 percent discount on all the monthly plans Mailjet offers.
Mailjet features
Some of the remarkable features of Mailjet are as follows.
Email marketing: Mailjet also offers the drag-and-drop editing feature and many pre-built templates like other email marketing tools. As a bonus, you will get the collaboration feature. It will help you to create an email marketing campaign as a team.
Subscription forms: Nonprofits can grow their audience with the help of subscription forms. Without any coding knowledge, they can build subscription forms using Mailjet. Both the inline and popup styles are available so that you can do a bit of styling.
Contacts and segmentation: Organizing your contacts becomes easier as Mailjet offers the segmentation feature. You can easily segment your contacts based on demography, age, interest, actions, etc.
Marketing automation: Nonprofits can create better engagement by using the automation feature of Mailjet. This feature not only helps with scheduling emails but also helps to send reminders, program details, etc.
Pricing
The price plan of Mailjet is set depending on the features you want to use and the number of emails you want to send.
Free plan: Upto 6000 emails/month
Essential: 15,000 emails for $15/month
Premium: 15,000 emails(+more features) for $25/month
Conclusion
Though Mailchimp is a great email marketing tool, these alternatives are nothing less. Hopefully, you have learned about the features and price plans of different Mailchimp alternatives for nonprofits and charities after reading this article.
Try Our Free Marketing Automation Plugin
Download our marketing automation plugin and start sending automated emails FREE!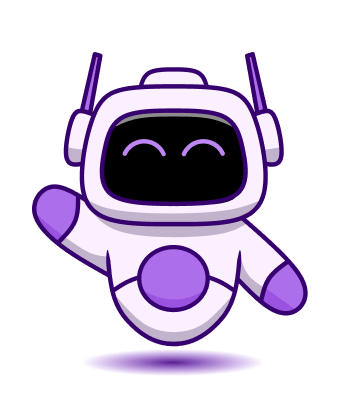 Now which email marketing tool you choose is up to you, but we hope you make the right choice and keep up the excellent work you are doing. If you're struggling with your email marketing strategy, check out our guide to email marketing for nonprofits.
Also, don't forget to tell us in the comments section if you have found a Mailchimp alternative for your nonprofit organization!