How to Market Online Courses the Right Way: 12 Innovative Ideas
The e-learning industry is growing faster than ever. If you have the required skill sets to create an online course, you may want to reap the benefits of this trending industry by creating and selling courses online.
Ideally, you should have a marketing plan before creating your course. After all, even the best course is worthless if no one is enrolling.
Maybe you've already created your online course. Or maybe you're planning to create one. If you didn't have a marketing plan before, you've come to the right place. In this article, we'll tell you how to market your online course the right way.
While it's possible to market online courses after you've created them, it's best to implement a few before you've done so. Let's begin by understanding the essentials.
Online course promotion 101: The essentials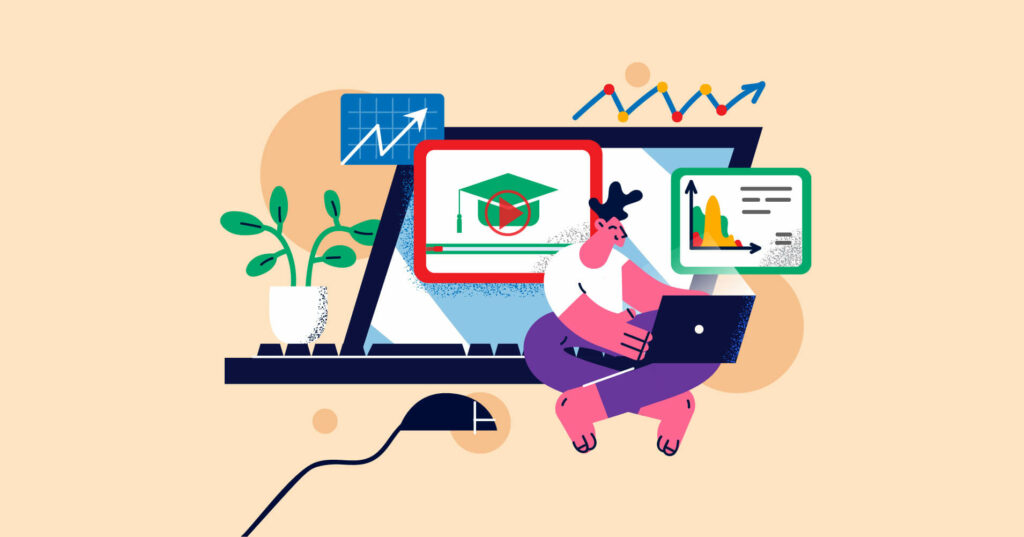 The first step to promoting an online course is understanding why you're creating it. Of course, you need to create a fascinating course your students will love and share. But before you get into promoting it, make sure you check a few boxes.
Know your ideal students
First things first, and your first move should be defining who is your target audience. You need to know who they are and what they are looking for. So start by specifying and segmenting them. Here are a few criteria to list:
Group by age
Audience interest
Pain points they face
Students needs
Preferable platforms and resources
Influencers they follow
Typical budget
Once you've identified and categorized them, you can quickly identify the platforms you should concentrate on, the language you should use, and the promise you should translate. You'll also understand changing your positioning and pricing plan to advertise your online courses effectively.
Determine a unique solution for your target market
The key to success is to shape your distinct value proposition. The e-learning market is continually expanding. As a result, consumers can quickly become overwhelmed by the diversity of options.
Clear and valuable messaging is the only way to help people discover what works best for them. When you state what makes your courses unique and vital, you'll stand out from the crowd and persuade your visitors to give it a shot.
Give the students what they want
Marketing a generic "Beginner photography course" could be challenging. On the other hand, promoting a course titled "Go from zero to your first picture project in three weeks" could be so much easier!
Know what I mean?
Unless you are Gordon Ramsay in your area and your distinct personal approach and charisma are well-known, new students usually come for the results and remain for the teacher's personality, not the other way around.
You must constantly concentrate on the deliverables in your messaging, regardless of which channel you use. Rather than promoting the course itself, focus on the outcomes your students will achieve.
Promise them something they always wanted to achieve and get them to the finish line. That way, you'll not only earn your existing student's respect but also earn students who'd be willing to join and even share your next course.
Allocate budget for course promotion
This one isn't as exciting as the others, but it's just as crucial. If your budget is restricted, abolish costly online course promotion methods from your list and instead focus on free channels and practices to expand your eLearning business slowly but steadily.
No matter how big or small your budget is, allocate some for the things we're mentioning below:
Content marketing
Video hosting platform
Email marketing and automation tool
Landing page builder
Live-streaming/webinar platform
If possible, you can also allocate a budget for paid channels like PPC and social media advertising. These are excellent channels to create your brand value in weeks rather than months.
12 innovative ways to market online courses
Today's e-learning market is highly competitive. Hundreds of instructors are creating thousands of courses. So, if you want to stand out among the crowd, there's no alternative to marketing your course online.
Fortunately, sponsored advertising isn't the only way to market online courses. There are several other ways to do so and we'd like to present you with the most effective ones. So here are 12 ideas to market your online courses:
1. Create and optimize your website
Having a website is necessary to build awareness and drive the audience to your course. Therefore, we recommend creating a website with optimized pages as early as you can.
Your website's home page should establish your authority in your topic—demonstrating why you're the best person to teach. Include a photograph of yourself, testimonials from experts and influencers who knows your work and skill, and reviews from students who have taken your course.
Keep the information on your landing page brief and basic but powerful enough to convey your message. It's also important to include the following pages on your online course website:
About page: The About Us page is where the student will get to know about you. Of course, you need to tell them who you are. But don't make it all about you. Instead, tell them how your expertise will help them achieve their goal.
Contact page: Your website contacts us page is the gateway between you and your customer. This is where they can ask the necessary pre-sale questions. So make sure that your potential clients can contact you by adding a contact form. Also, add your email address, phone number, and social links to provide them with more ways to connect.
Sales page: The sales page is the index where you'll centralize all your courses in one place. Include all of your products on the sales page with brief descriptions so that students can easily understand if that's what they are looking for.
Product page: Each course should have its own product page with detailed descriptions, transcripts, and necessary resources. Your product pages should be able to convey why students should take this course and what they will learn after completing the course.

Once you've created your website, set up tracking to understand user behavior and conduct regular A/B testing to optimize pages further. You'll be amazed at how a simple copy adjustment or an additional CTA can double your conversions!
If you want to create and sell courses from your own website, check out this guide.
2. Leverage Content marketing
Content marketing is an excellent way to demonstrate your knowledge and expertise. An effective content marketing strategy will help you:
Increase brand recognition
Draw people to your website's landing pages
Create connections with others in the relevant field
Acquire leads for promoting your courses
Create brand authority through backlinks and social shares
Increase revenue through direct sales
Content marketing can take many different forms. We'll go over some of them below to assist you in selling your online course.
Blogging
Blog articles are one of the most tried-and-true methods of marketing an online course. They can be a portal to your paid content. Write blog articles to show off your knowledge, assist your audience, and establish an online presence.
Consistent blogging will help you build an online audience and if you follow some basic SEO techniques(more on this later), you can also drive a good amount of traffic from search engines.
Vlogging
Vlogging is a term used to narrate video blogs that may include audio, photos, and text. The second most popular online media is YouTube (after Facebook). Millions of people use YouTube to look for "how-to" videos every day. In the search result pages of several search engines, YouTube videos might score higher than websites.
Launch a YouTube channel dedicated to your course and post informative videos regularly. In your video descriptions, include a link to your website or course.
Podcasts
Starting a podcast is a trendy way to create awareness about your course. Platforms such as iTunes, Stitcher, and Google Play allow you to upload podcasts for free and you can reach hundreds or even thousands of listeners each month without paying a single dime.
If you can provide relevant tips about your topic through your podcasts, listeners could be interested in learning more about your online course by clicking your website's link in the podcast description.
Visual content (for social media)
Social media audiences often appreciate visual content such as photographs, films, and GIFs. Contrary to popular belief, visual content marketing isn't just about distributing lovely photographs.
Research shows that visual information is retained significantly longer than plain text or auditory information. So, think outside the box and go beyond generic images to create brand awareness efficiently.
Infographics
Infographics often go viral on Pinterest. Create an infographic about your topic that includes interesting facts, figures, or a step-by-step method, then share it on Pinterest to drive traffic to your website.
Ebooks
Ebooks can be used for several things. While self-publishing your book on Amazon in digital and paperback formats using Amazon Kindle, CreateSpace, or other platforms generates additional revenue, you can also gate your ebook to boost SEO and generate leads
Short online course
If you don't mind giving away some course content for free, publishing a short course in an online course marketplace might be helpful. Most online course markets forbid you from promoting products and services that sell outside of their platform, but they do let you link to your primary website.
Using a marketplace to sell a condensed version of your main dish can help you gain greater visibility and send visitors to your website, where they can learn more about your main course.
3. Optimize for SEO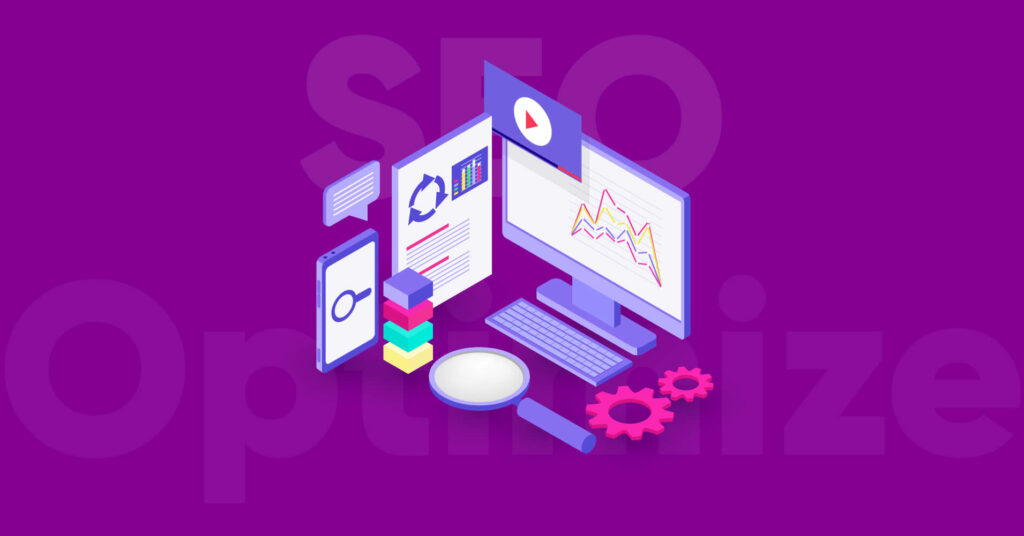 SEO is super important in today's online space. After you're done creating content, you will need to optimize it for search engines. Though it's a time-consuming ongoing process, it will help you rank on search engines so that your courses get noticed more often. Here are some of the regular SEO tasks you should perform:
Keyword Research
Assume you're looking for information about a specific item. What search terms (AKA keywords) would you use to search for the information you need?
If you wanted to know how to design feature images with Adobe Photoshop, you'd probably type in "how to design feature images using Photoshop" or anything along those lines.
Identify the popular keywords relevant to your course niche using a service like Google's Keyword Planner and incorporate those keywords in your course title. It will assist you in positioning your course as precisely what a potential student is looking for when searching for information on your topic online.
On-page SEO
On-page SEO is just as easy as following some basic rules to let Google know what your content is about. Follow the below tips for On-page SEO optimization:
Use a short URL containing your target keyword
Keep your target keyword in your SEO title, H1, and H2
Avoid plagiarised content
Write a catchy meta-description and include your keyword
Provide links to necessary resources
Use keywords and keyword variations throughout your content
Add schema markup
Use ALT tags for images
Link your page from existing web pages (interlinking)
Optimize for mobile devices
Optimize for speed and performance
Ensure the best user experience
Off-page SEO
Off-page SEO refers to activities outside of a website to improve search engine rankings. often This is also known as link building. Link building is the process of gaining backlinks from other websites to improve your website's search rankings.
Reach out to the relevant blogs and offer them to write guest posts, feature them on your social media handles, or offer them something in exchange to convince people to link to your courses. It will not only improve your search rankings but you'll also get some clicks from the website itself!
4. Email marketing and email marketing automation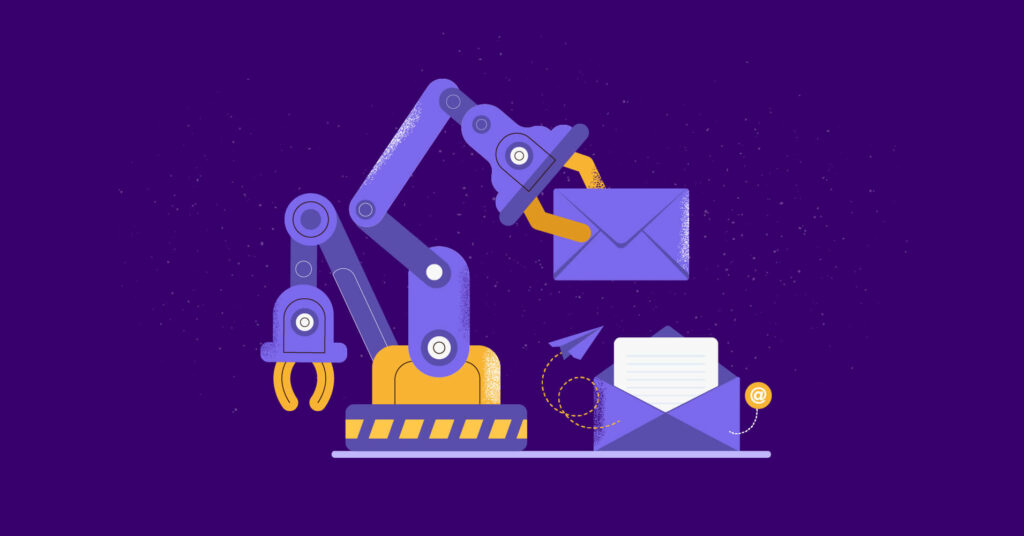 Email marketing is undoubtedly one of the most important ways of marketing online courses. It help you with the following:
Grow an email list to reach out to your students often
Provide a seamless learning experience by sharing the necessary course resources and links
Build better relationships by reaching out to leads and students with valuable information
Personalize messages and content to impress your students
Share discounts and offers for courses
Retain students by creating various student retention strategies
Save marketing expenses as email marketing is relatively cost-efficient
Scale and grow your business by discovering valuable insights
Create instant hypes for a new course you're offering
Win back your past students by offering them discounts if they decide to enroll again
Set up triggered, timely emails to convert more students
However, figuring out an email marketing strategy and implementing it can be daunting. Start by implementing the most basic tasks such as building your email list and segmenting your list according to audience interests and behavior. If you don't know how to begin, you can read our beginners guide.
5. Social media marketing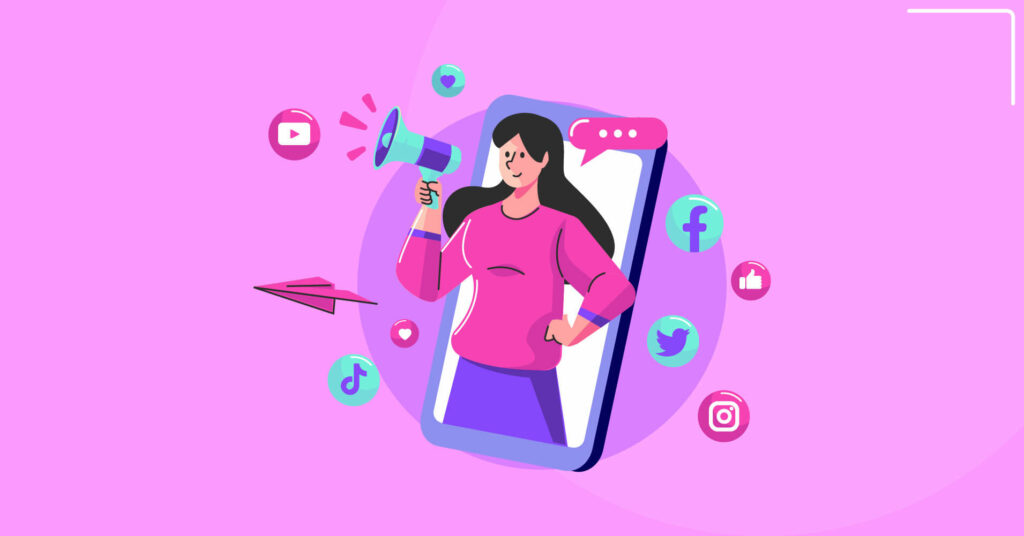 Since most online courses are usually designed for a young audience, you need to target them. And there's no better way to reach them compared to social media. According to DataReportal, 32.2% of social media users are between 20 to 29 years.
That's why social media is the best place to promote your online courses. But there are so many social media platforms and which one will bring the best results for you? Well, you are the one who has to make that decision. What courses you are selling, and on which platform your target audiences use are the key factors to consider.
You can also take advantage of social media paid ads. Design advertising that targets people based on their demographics, interests, habits, and affiliations using Facebook. Remember that people use social sites to interact with people (not to buy stuff). To sell your course to those people, you'll need to get them off Facebook (and onto your blog or email list, for example).
6. Build your online community
Online Communities may help you turn your followers into engaged evangelists, boost traffic to your website, retain consumers, and enhance income, among other things. The advantages of developing an online community are apparent, whether you're a niche expert, an online course provider, or a Fortune 500 firm.
Online communities can help you in many ways to sell your online courses. Here's how a few online communities may help.
Facebook groups: Facebook groups are places where lots of people interact and share their thoughts. They also look for suggestions and help. If you start a Facebook group that's related to the courses you sell online, you can suggest people your courses.

Not just that, if a few people get benefited from your courses, they will start vouching for your courses in the group. and we all know, word of mouth marketing can be a game-changer.
Linkedin: Linkedin's primary objective is to bring together entrepreneurs, business owners, and employees. However, if you can build proper connections with people who might feel interested in your courses, Linkedin can be an amazing platform for finding potential students.

LinkedIn is also a great place to network professionally, which may lead to speaking engagements, partnership opportunities, client recommendations, etc.
Quora: Quora is a question-answering platform where people ask questions on different topics. If you can target people who are facing a problem that your online courses may help with, you might get to onboard some students from Quora.

Look for comments about your course topic, and contribute to the conversation by giving your thoughts. Don't try to sell your course too hard. Include a link to your course or website in your Quora bio.
Other social media platforms: Kat Norton, a highly successful course maker, released her debut TikTok video on June 7, 2020. She started teaching people how to use a program that altered her life.

Norton released a new video that combined practical Excel instructions with creativity, humor, and passion every day. Her debut video went viral three weeks later, with 3.6 million views in 24 hours and 100,000 TikTok followers.
You shouldn't leave any stone unturned if you want to stand out from the crowd. Online courses are indeed top-rated and profitable nowadays. But it's only possible only when you can sell it.
7. Collaborate With Other Non-competing Course Creators
Guess who knows how to succeed in your business better than you?

– Someone who has already succeeded!
You need to find those who have been successfully selling their online courses and collab with them. Just make sure their courses are different from yours.
A blogger who writes articles on your topic but does not provide an online course, for example, could be a great joint venture partner because their readership would be interested in your course.
Spend more time on the webinar, giving away valuable information for free, and split the proceeds with your joint venture partner when you deliver your course at the end.
8. Partner up
Partnering with job centers, recruiters, university career centers, and community development centers is a great idea. Because they already have a large audience and they can promote your online course to them.
To form a partnership with recruiters, offer them a percentage of the profit you'll make selling the online courses. You can also pitch the proposal of promoting their organization to your audience if they promote your courses to theirs.
9. Promote your student's success
Sharing the accomplishments of the people who bought your online courses can earn credibility for your brand. It could be a fantastic testimonial for your online course if your alumni talk about their experience with your course and how it helped them find well-paying employment.
These testimonials will act as a lead magnet for your course if you display and promote them on your website and social media. On the other hand, the featured alumni may share your posts and videos with their friends and family, assisting you in gaining more impressions.
10. Promote the instructors of your course
Any online course relies heavily on instructors. An excellent instructor can attract students to your course.
Students love to know about the instructors before enrolling in your course because they want to invest in their experience, teaching abilities, and industry contacts. So promoting the instructors should also be on your list of priorities.
Having a Course Instructors page on your website can make prospective students more attracted to the courses. Put a face with the instructor's name and celebrate their accomplishments.
The instructors' social media presence is also crucial. It is also possible to attract more students by properly marketing your course instructors!
11. Discounts, offers, and sales
Did you know that more than 64% of online customers wait for things to go on sale before buying them, and more than 59% check for promo codes before purchasing? Prospective students are in the same boat!
You can provide a discount if you bundle many courses that are closely related by topic. If your courses are $200 each, you could bundle three and sell them for $500 (saving your customer $100). It encourages your students to purchase many courses from you simultaneously.
12. Inspire students to review your course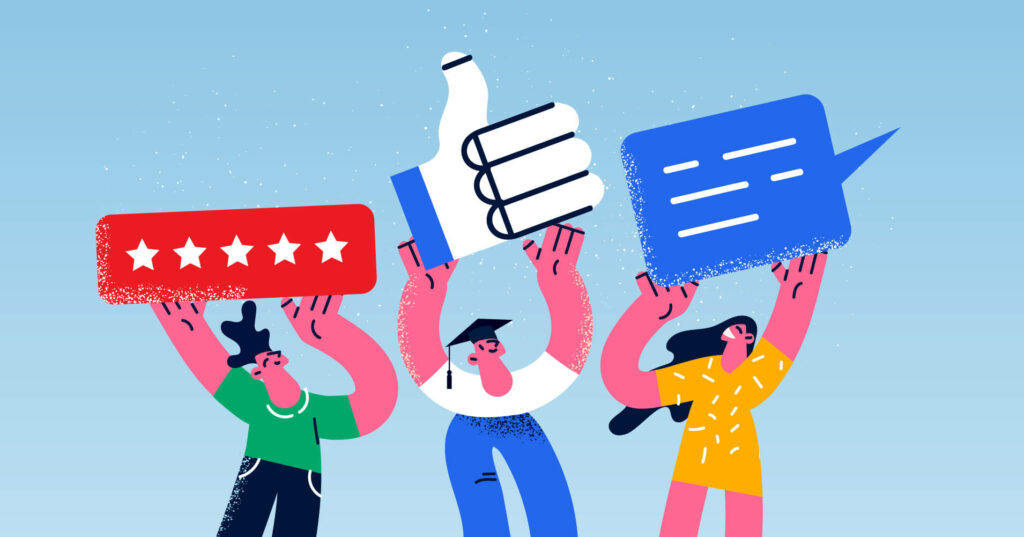 88% of individuals believe reviews are just as trustworthy as personal recommendations. That's why emphasizing your reviews is important. It will boost your brand's credibility and help you get more students. If your students are satisfied with what they have learned, their reviews can play a key role in boosting conversions.
So, consider reaching out to your past students to ask for a nice constructive review. These reviews will work like a charm in convincing prospective students into buying your online courses.
Start marketing your courses online!
Your job is not done just after creating a bunch of online courses. It's just the beginning! You need to promote, market, sell, and distribute your courses in order to enjoy the profit. We hope these innovative marketing ideas will ease your marketing journey.
Now, you can start marketing your online courses in the right way. If you face any kind of difficulties, don't forget to share them with us in the comment section. We wish you all the best with your course promotion!