7 Best Email Marketing Software for E-commerce Businesses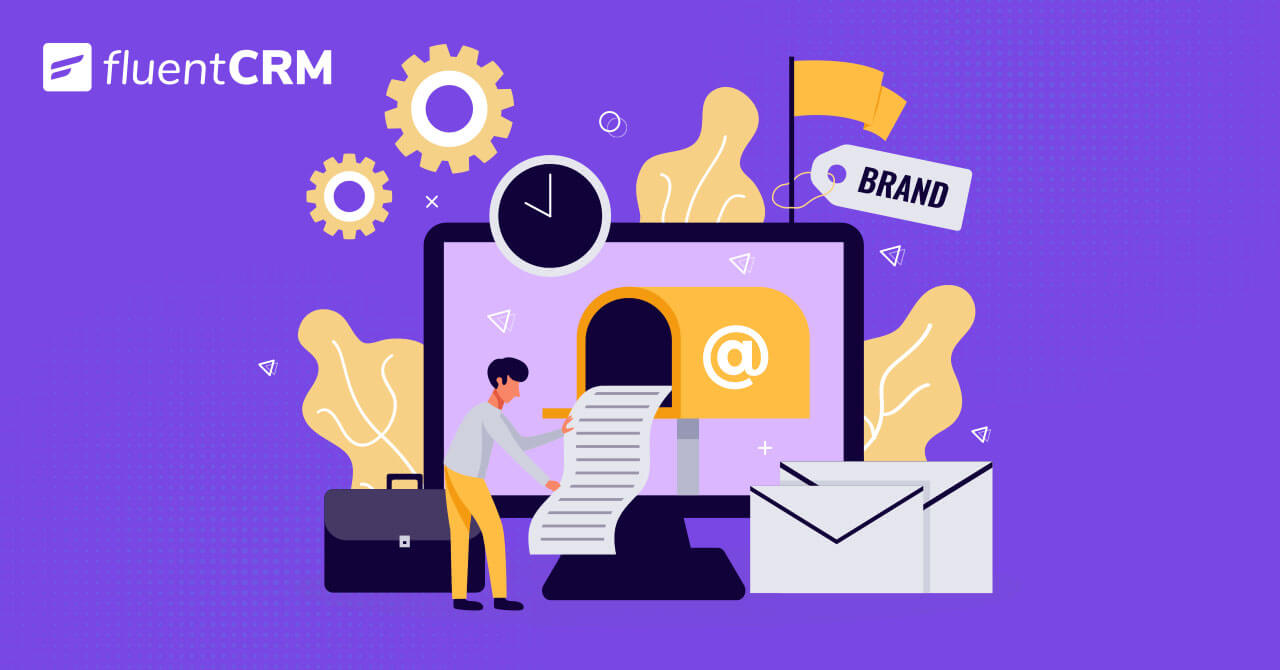 Being an e-commerce business owner, you already appreciate the power of email marketing. So now you need an email marketing software to grow your e-commerce business that's easy to use, cost-effective, easily integrates with your favorite e-commerce platform, and will convert your leads into buyers – right?
It might seem quite simple, but with so many options to choose from – and with every email marketing service offering the same thing, you might feel perplexed. It's pretty tough to keep track of all the email marketing services and their tactics, let alone get the time to compare them all.
In this article, we'll discuss some of the most popular email marketing tools and help you choose the best one for your business!
Let's get started.
What to look for while choosing an email marketing platform?
Before choosing an email marketing tool for your e-commerce, you must know which one will suit you. Here, we'll be discussing nine key factors to look for while choosing the best email marketing software for e-commerce:
Email marketing features: There are numerous email marketing tools in the market. Every tool has basic features such as pre-designed email templates, multiple contact lists, email campaign builders, email sequences, etc. But there's more you can get from such a platform.

Some take their tool to the next level with A/B testing, dynamic segmentation, and individual user activity monitoring. Some also offer small bonuses, such as the option to add emojis in the subject lines.
Cost and value: Most email marketing tools seem affordable only when your contact list is smaller. Soon they become costly as your contact list starts to grow. We'll highlight the costs of these providers so you can foresee price changes and avoid using tools that will curb your returns.
Ease of use: There are email marketing platforms that promise a smooth user interface. But when you get to use it, only then do you come to know how complicated it is! An easy-to-use interface is a must for email marketing tools. Otherwise, you'll spend hours just creating a template that looks great.
CRM and marketing automation features: With email automation, you can send the right message to the right people at the right time without actually sending them manually! Set it up once, and then just move on to the next task.

An email marketing platform with rich automation features will save you valuable time and money by reducing the work up your shoulder.
Analytics: The sooner you figure out what works and what doesn't, the easier it is to adapt your strategy. Unfortunately, many popular email marketing tools fail to meet expectations when it comes to tracking your progress and providing a report.
Support: The most popular myth about customer service is that the better the software, the less support you will need. When in reality, it can be pretty frustrating to get stuck with a problem and not get support.
Security and regulatory compliance: If your subscriber list includes European citizens, you better prioritize GDPR while getting the tool. You should consider adopting a platform with higher security standards to collect specifically sensitive data.
Deliverability: What good is email marketing software if 15% of the emails sent to your buyers end up in the spam folder? Fortunately, all the providers we've listed in this article are good. You may simply find one better than the other.
Integrations: It's crucial to choose an email marketing platform that integrates with other tools you use to save your valuable time from repetitive tasks that don't add value. You must select an email marketing platform for your e-commerce business with the finest blend of quality and quantity of integrations.
7 best email marketing software for e-commerce businesses
Email marketing is an essential part of the marketing mix that e-commerce companies just can't ignore. Now let's see the tools to run an effective email marketing campaign.
1. FluentCRM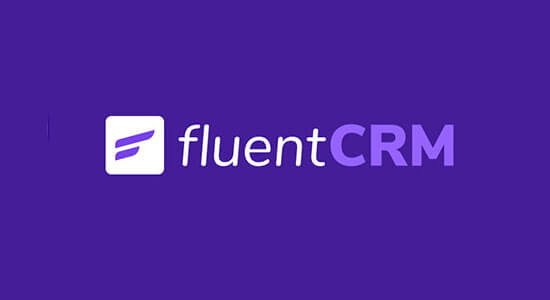 FluentCRM is an excellent email marketing automation tool that's designed for WordPress. It allows you to build customer relationships by designing email marketing automation funnels yourself. You may find the free version perfect if you own a small business or a startup.
Unlike other email marketing tools, FluentCRM provides you the option to have unlimited contacts and send unlimited emails. The best thing is you don't have to hire an expert to do the email marketing campaigns for you. Anyone can do it on their own despite being a non-techie.
One glance at FluentCRM, and you'll be taken by how neatly organized the layout is. You can import your contacts from your previous email marketing apps effortlessly.
To get more specific details of your customers, you can keep them in different contact and tag list. It also comes with an outstanding contact segmentation feature called dynamic segments.
The developers of FluentCRM have taken WordPress app integration to another level. Unlike other CRMs, FluentCRM doesn't add another WP plugin as an add-on or additional extension; it adds the plugins as the default module. The famous e-commerce platform WooCommerce has also been integrated with FluentCRM.
WooCommerce users can now easily track everything, grow customers by collecting leads, send automated emails, and so on. Besides the WooCommerce Integration, FluentCRM integrates with popular WordPress plugins like Easy Digital Downloads, LifterLMS, TutorLMS, MemberPress, Learndash, WishList Memberships, etc., and you can do many more wonderful things with such a wide variety of integrations!
Other features that FluentCRM offers are – email sequence, A/B testing, link click tracking, email campaign, in-depth analytics, automation funnel, and a vast list of default integration with other WordPress plugins.
The recent update of FluentCRM has made these features even better and added some more features as well.
The best thing about FluentCRM is self-hosted and very lightweight. It won't have an impact on your site speed. Your site speed will remain the same as it was before!
A dedicated support team works day and night to solve all your troubles and give you a smooth user experience. FluentCRM's support options include live support and a vast collection of how-tos and tutorials.
FluentCRM's pricing plans are flat, and a single site license plan will cost you only $129/year. The licensing plan for five sites costs $249/year, and the fifty-sites license plan costs $499 annually. Overall its pricing points and loaded features make FluentCRM the perfect fit for any kind of small to medium-sized business.
2. SendinBlue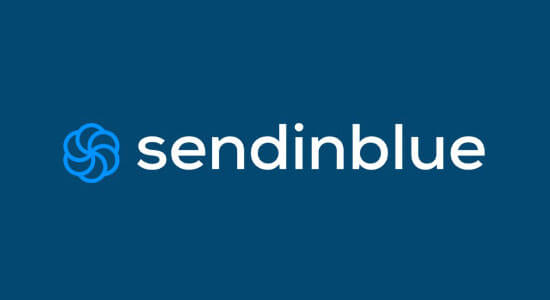 SendinBlue is entirely an SMS and email marketing software for e-commerce businesses. It's one of the rising email marketing platforms in Europe.
It's pretty easy to use, and you can create beautiful and highly engaging emails with it. SendinBlue's simple drag-and-drop editor is ideal for those who are new to email marketing.
SendinBlue is best known for being one of the most popular transactional email platforms. It includes marketing automation tools that let you create workflows for automatic follow-up emails and segment subscribers. The platform has a machine learning AI that will help you set the right time to send bulk emails to ensure maximum email deliverability and open rate.
SendinBlue offers a free email marketing plan with unlimited contacts that allows you to send up to 300 emails daily. However, their logo will appear in all of your newsletters.
The paid version will cost you $25/month for Lite. You can also add SMS to your account, but the cost can vary depending on the number of texts you will send to your customers.
They recently brought an update to their premium plan to add more advanced features such as landing page builder, sales CRM, live chat, and Facebook ads integration.
3. Constant Contact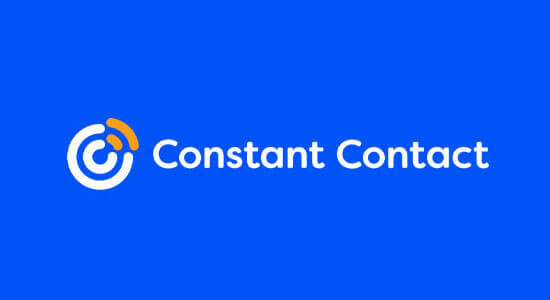 Constant Contact is one of the world's fastest-growing email marketing platforms. It's a user-friendly email marketing software for beginners.
With Constant Contact, you can easily manage contacts, email lists, campaign schedules, email templates, and many more.
They offer unlimited emails, list segmentation, smooth tracking and reporting, built-in social media sharing tools, Facebook ads integration, a free image library, and robust e-commerce integration for Shopify stores.
Their Email Plus accounts include email automation, drip campaigns, coupons, online donations, surveys and polls, and subject line A/B testing.
Constant Contact provides unrivaled customer support with live chat, phone, email, and community support and an extensive library full of helpful stuff.
Apart from online training, Constant Contact offers live seminars arranged by their team across the US. This helps business owners swiftly learn email marketing fundamentals and implement them to grow their business like an expert.
Constant Contact offers a 60-day free trial with no credit card required. After that period, their monthly plan starts from $20/month.
4. Drip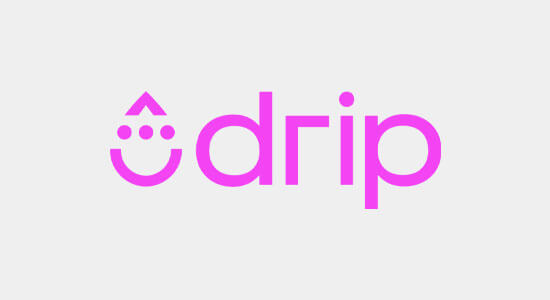 Drip is a versatile business email marketing platform for e-commerce, bloggers, and digital marketers. They have many features that simplify marketing automation, sales funnels, and customization.
It connects seamlessly to the most popular website builders, WordPress and WooCommerce. You can include pop-ups/ opt-in signup forms on your website and generate more leads.
Drip's wide range of features, such as email automation tools, contact segmenting, split testing, list groups, and a visual automation workflow builder, make your email marketing fun and spontaneous.
They offer an e-commerce revenue attribution feature that shows you precisely what returns you've gained from each email marketing campaign. This is similar to FluentCRM's email campaigns, where you get to see your campaign revenue.
Their support team works to make your user experience better. They provide support through live chat, automation training, webinars, informative courses, free guides, and enriched documentation.
Drip's monthly plans start from $49, which contains all their features. It could be perfect for medium to large-sized businesses.
The SMS notification feature is a fresh addition to all of their plans. It lets you stay connected with your customers through email and SMS marketing channels. For store owners, this makes Drip a simple, all-in-one email marketing tool.
5. AWeber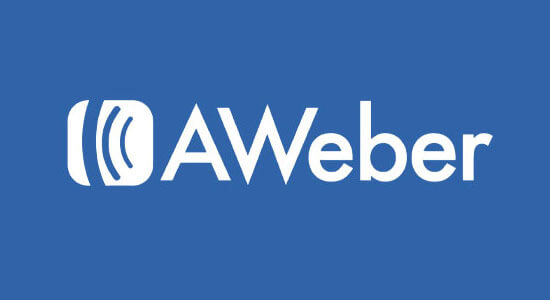 AWeber is one of the world's oldest and best email marketing service providers. They provide tools for managing email marketing, from small to medium-sized e-commerce businesses.
It's easy to get started with AWeber. It integrates smoothly with almost all platforms, including WordPress.
They offer ready-to-use HTML email templates, list management, A/B testing, autoresponders, and thorough email tracking.
AWeber's strong email marketing features include AMP emails, automatic RSS-to-email for bloggers, and subscriber segmentation based on tags.
Their support options cover live chat, email support, phone support, live webinars, and a huge library of how-tos and tutorials.
If you own a small business, AWeber can be a good option for you. They proffer a limited free plan for upto 500 subscribers. As your subscriber number grows, you've to move on to their premium plan that starts from $19/month.
6. ConvertKit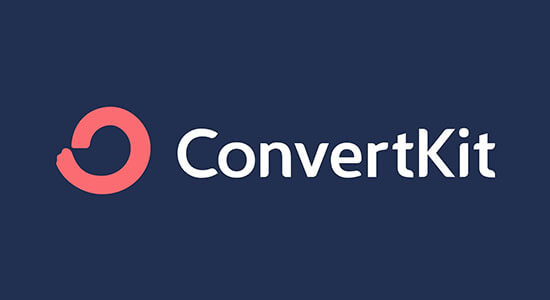 ConvertKit is a versatile email marketing tool for professional bloggers, authors, and digital marketers. Its sturdiness and easy-to-use interface make it powerful.
ConvertKit's one-of-a-kind innovation is that it lets you offer content upgrades easily and incentives with email signup forms. Their easy-to-manage autoresponder allows you to send drip emails.
Using ConvertKit, you can effortlessly segment subscribers into those who are attracted and who have already bought. This aids you to improve your conversion rate by sending automated emails that create a personalized vibe. In the marketing world, it's known as targeted email marketing.
A/B testing, excellent ready-to-use email templates, landing page builder, smart workflows, and many more powerful features are included in ConvertKit to help you grow your business.
They provide support through email and have a huge knowledge center with excellent learning resources.
ConvertKit has many dedicated features (such as paid newsletters) only tailored to authors and professional bloggers. They've also made it possible to sell digital goods and subscriptions on the same platform.
ConvertKit comes with a 14-day free trial. You'll have to spend $29/month from your pocket to take their service. They also offer a 30-day refund policy in case you don't like their service.
Advanced features, such as a newsletter referral system, advanced tracking, subscriber scoring, and Facebook custom audiences, are included in their Creator Pro Plan.
7. Get Response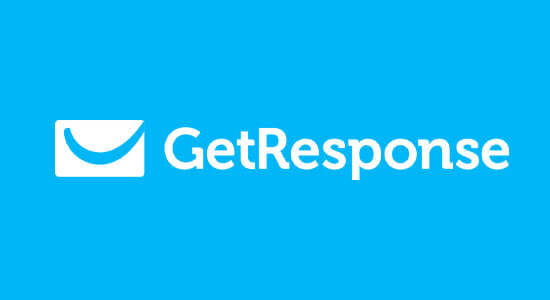 Another well-known email marketing software is GetResponse. Simplifying email marketing for small businesses is what makes it user-friendly.
It presents some fantastic marketing automation features that let you make smart, automated campaigns.
Using their drag-and-drop builder, you can organize email campaigns, segment contacts, and send unlimited emails sketched for particular groups. These special features help you generate powerful email campaigns to skyrocket your revenues.
GetResponse also offers stunning responsive forms, landing pages, autoresponders, split testing, and unsubscribe tracking. It efficiently works with third-party lead generation apps such as OptinMonster, SalesForce, Google Docs, ZenDesk, etc.
Their support options come with live chat and email. Their support section is chock-full of free learning resources, such as videos, webinars, how-tos, guides, etc.
To know whether this email marketing service is right for you or not, they offer you a 30-day free trial. Their monthly pricing starts from $15.
Final verdict
Take control of your email marketing and skyrocket your business growth by signing up for the one that suits you best. Your search for an email marketing tool should be not only to get a solution but to get something more than just a great email marketing service. And that's why we suggest that you use FluentCRM. It's the best email marketing software in our opinion because of several reasons:
It automatically integrates with your WordPress site and e-commerce platforms. No technicality is involved!
It has a flat pricing tire, so you can stop worrying about paying more as your list grows.
Even in the free version, FluentCRM offers email marketing automation to some extent, unlike anyone else!

Marketing automation for WordPress
Get FluentCRM Now
However, you also want a solution that works best for your company, one that works for you and your clients and empowers you to increase more engagements, more trades, and more loyalty.
We hope this roundup has given you some concept of where to start. It's high time you took full advantage of those free trials and tested the limewater so you can implement email marketing for your business.