Email Marketing vs. Newsletter: What's the Difference?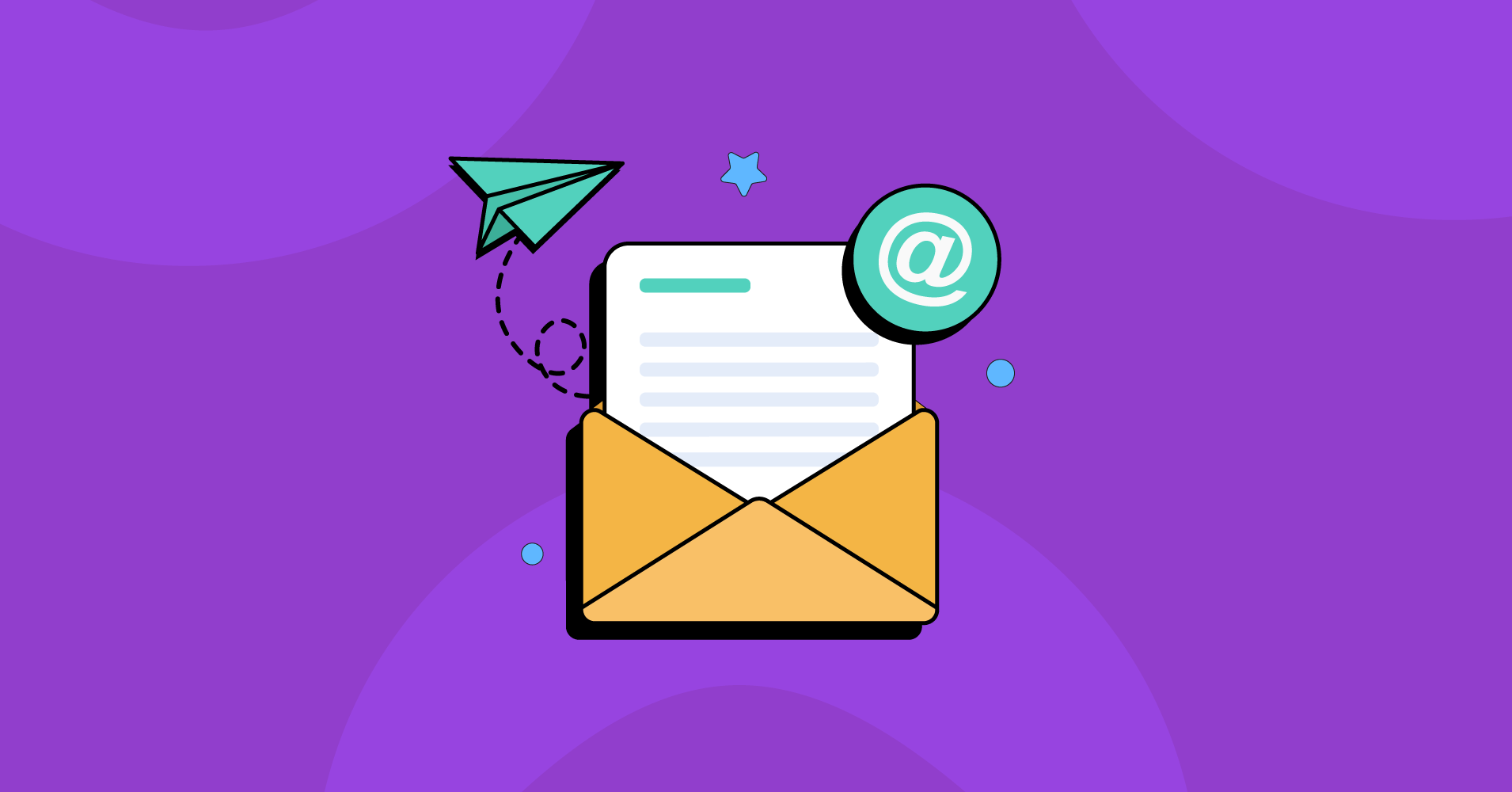 Email marketing and newsletters often go hand to hand. These two terms are often so misjudged that one might confuse one with another.
Although the procedure of developing and sending emails or newsletters is the same, they have their differences. If you want to run engaging marketing campaigns efficiently and on time, you must understand their differences!
So, what's the difference between email marketing and newsletters?
In simple terms, email marketing is the process by which you send various marketing emails. On the contrary, email newsletters are a popular type of email in email marketing. Let's understand their differences in detail!
First of all, let's look at the individual definitions!
What is email marketing?
Email marketing is the practice of sending emails to promote products or services. It is a method in which a business approaches its leads and customers to take a specific step, such as making a purchase, scheduling a demo, signing up for a free trial, or registering for any event.
At its finest, email marketing enables companies to update customers and target audiences with specific marketing messages.
You can use email marketing to leverage every aspect of internet marketing, whether to promote your various forms of content, provide your customers with a wonderful bargain, or send them emails to interact with them.
The only drawback of email marketing is that emails can be filtered to the spam folder. However, it is possible to prevent emails from going to spam.
What are email newsletters?
Let's say you want to run an email campaign, but your leads or customers aren't responding or engaging like you want them to. Obviously, prospects won't respond to your sales pitch unless they get something in return.
So, what can you do?
—Send them email newsletters!
A newsletter is an email that informs your audience about relevant news, advice, or updates. It is one of the best methods of increasing engagement & building an everlasting relationship with your leads and customers.
But what precisely does an email newsletter serve?
Well, it helps to engage with prospects and clients in a personalized way by delivering valuable materials. The entire purpose of a newsletter is to keep readers involved, informed, and linked to your company or sector.
Readers prefer entertaining and educational newsletters instead of sales pitch emails. So you can include case studies, weekly content digests, in-depth guides or ebooks, recent interviews with business experts, information about impending discounts, promotions, bargains, and so on to make your newsletters intriguing and useful.
Email marketing vs Newsletter: The key differences
Email marketing and newsletters share a lot of similarities. However, notable differences between these two strategies, particularly in terms of objectives, targets, and transmission frequency mean they are different than the other.
We've tried to shed some light on some of their key differences to save you time.
Let's explore!
Transactional vs. traditional
The primary goal of email marketing is to make sales. In other words, email marketing is done to achieve transactions. An email marketing campaign informs leads about who you are and what solutions you offer for their problems.
The best email campaigns are developed with techniques such as behavioral email marketing, customer segmentation, and personalization. But all in all, the view always remains to increase sales. If you're not cautious with this kind of emails, you might end up irritating your customers.
For example, if your target audience is having problem sleeping, you may offer an ebook that gives advice on improving their sleep.

Marketing Automation for WordPress
Get FluentCRM Now
In contrast, email newsletters are similar to conventional newspapers, which are regularly issued with tons of free materials alongside few advertisements. Just like a newspaper, email newsletters are a regular publication that serves news, updates, business information, helpful tips, etc.
Modern day email newsletters are aimed towards educating audience with high-quality free materials that email subscribers truly want. The more audiences can benefit from your newsletters, the better engagement you can hope to get from your marketing campaigns.
Impersonal vs Personal
Anytime you are direct, brief, and straight to the point, you communicate impersonally. Email marketing is typically performed in an impersonal way on behalf of a brand and frequently resembles elaborate advertising. It doesn't contain opinions, firsthand accounts, or private information. Instead, it's more about presenting offers, vouchers, and discounts.
In comparison, newsletters are directed towards establishing a personal relationship rather than making sales. They basically help you polarize your audience and turn them into loyal fans and customers.
Now, if you're wondering how newsletters help a business grow, newsletters help you establish your expertise through valuable contents you distribute. By constantly reaching out to your subscribers with newsletters, you can turn your business into a credible one. As a result, your subscribers will become more inclined towards doing business with you.
Commercial vs. Informative
The information in your email marketing message is considerably different than in a newsletter.
A marketing email will go over the features and benefits of a good or service, the cost, or present special deals. Any CTA will attempt to convince subscribers to buy anything or, at the very least, interact to gain more information about buying.
However, one of the common errors marketers make is including too many CTA's in a single marketing email. They only anticipate that the subscriber will make a purchase. In reality, any email with too many CTAs gets the readers confused.
On the other hand, newsletters are quite different. In fact, the term "newsletter" itself contains the word "news!"
Through email newsletters, your audience receives the actual news, making them must-read communications. Now, what type of news should your newsletters contain?
Relevant news and information on important topics and people to your audience. Needless to say, you won't get any better results with fluffs.
Though marketing emails and email newsletters may contain a call to action or invitations to click, they're different. While email marketing aims to increase revenue, newsletters aim to increase engagement.
Punctual vs. Upstream
Due to the differences between various audience types, confusion regarding email frequency is very common.
Depending on the release of a product, service or campaign, marketing emails are sent on a timely basis. Email newsletters on the other hand are sent frequently because it's a brilliant way to send company updates and news to your customers.
So what's the best time to send a newsletter or marketing email?
Well, a marketing email should be sent timely and strategically by identifying when the recipients are more likely to engage and act upon the email. On the other hand, newsletter emails should be sent when its more convinient for the recipients.
In both cases, you can look at your email marketing software analytics to determine the right time for sending them. At the end of the day, timing is vital. Sending your email at the right time will ensure increased deliverability, better CTR, and more sales.
Conclusion
To sum up, email marketing and newsletters both emails but different in nature. But that doesn't stop them from enhancing one another. Both of them are vital in an email marketing strategy and most successful businesses utilize a mix of the two.
Hopefully, this article helped you understand the difference between email marketing and newsletters and now you understand when to use a marketing email or email newsletter. If you still have any opinions or questions, don't forget to share them through the comment box!