What Your CRM Contacts Should Tell You Right Away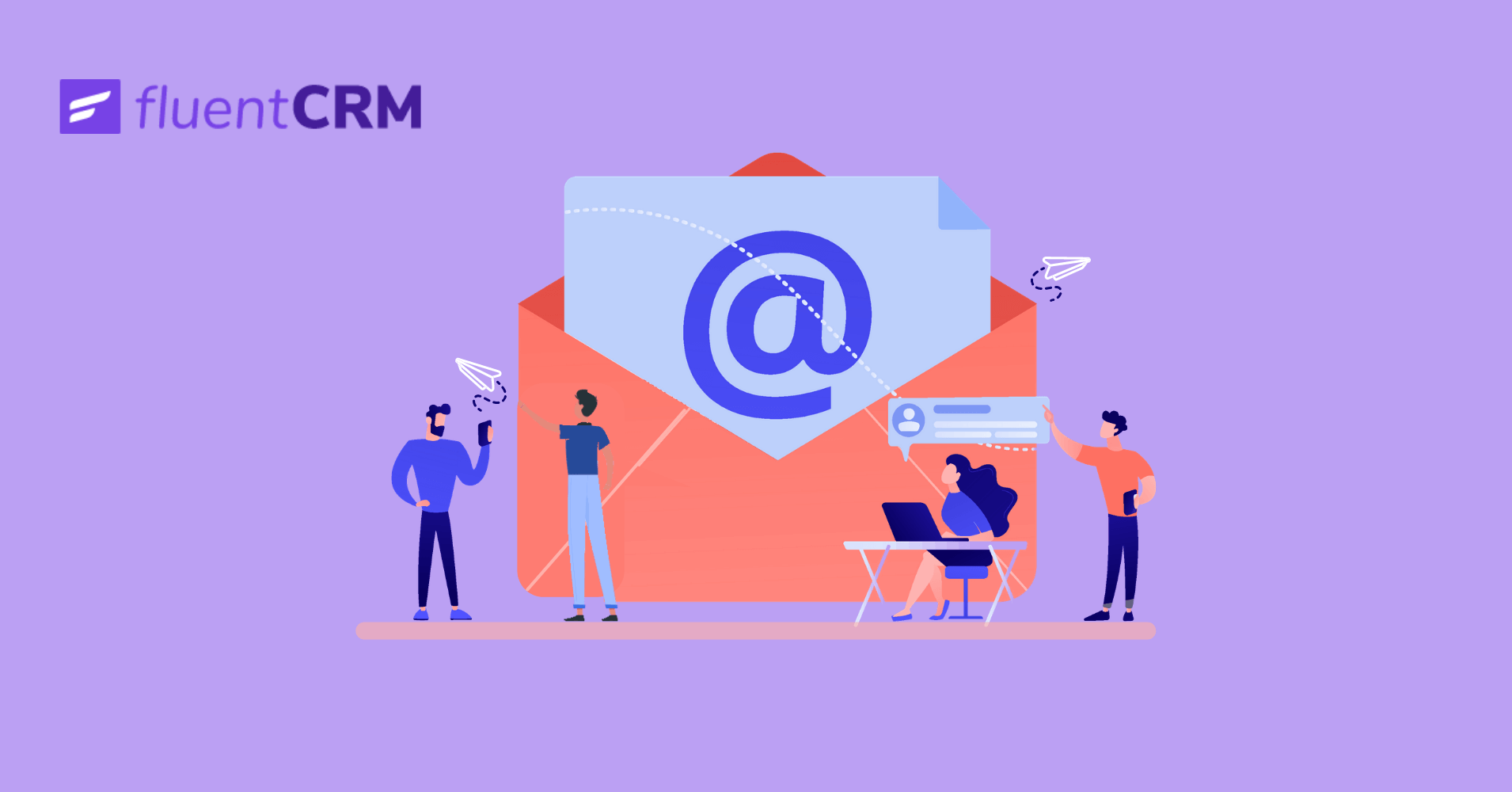 When it comes to CRM solutions there are so many options and features to think about that oftentime, the contacts section gets overlooked.
Think about it. You've set up a CRM solution for your business. What's the first thing you do?
You feed your existing contacts list into the CRM to create profiles for each of your contacts. So the first use case scenario is with the feature you probably overlooked when choosing your CRM. If that is the case, rest assured you are not the only one.
For those of you looking to upgrade your existing CRM system or use a new one, this blog can be a lucky break. In this blog you'll find why CRM contacts are important. Along with that, you'll learn what a standard CRM solution should provide when it comes to contact management, and some proven ways to grow your contacts lists.
What are CRM Contacts: An Introduction
The term contact can create some confusion for new CRM users. Usually contacts designates an individual/company who has purchased your product or service. Although sometimes contacts and leads are used interchangeably in marketing contexts, they mean drastically different things. The difference between a contact and a lead is that leads are prospective clients, whereas contacts are usually existing ones.
It's good to note that in telemarketing 'contact' and 'lead' are used differently than in traditional CRM systems. Contacts in this case means cold lead whereas people who've expressed interest in trying or purchasing the product are called leads (warm leads).
What should CRM contacts contain
Now that the concept of contacts is clear, let's check out what your contacts in CRM should contain. While most CRM's provide most of these features, one that contains all of these features is rare.

Marketing Automation for WordPress
Get FluentCRM Now
A good CRM system should contain the following features in it's contacts management system:
1. Basic/Personal Information
This one is a no-brainer. Whatever the context, contacts in CRM need to contain basic information i.e (Full name, contact information, Date of Birth etc.). Apart from this a CRM contact should contain additional information fields such as address and location information. Your contacts should also contain the product/service they purchased. This comes in really handy when you're trying to target contacts based on certain products or to target for upselling/cross-selling in different campaigns.
2. Contact Source
Where a particular contact is coming from is an essential information for email marketing. It's mainly because there's quite a few ways contacts can be added to your list. Your CRM contacts should definitely contain this information.
The basic ways contacts can join your list are,
Webform submissions: The most effective way to collect emails is to get them from voluntary webform submissions. There are a ton of lead magnets that you can use to get the contacts.
Newsletter subscriptions: Creating and sharing exciting newsletters on the latest developments of your business and industry trends is similar to webform submissions. Contacts you get with newsletter subscriptions are typically the best types of leads you can get.
Purchases: Your customers provide tons of information when they make a purchase. It's in your best interests to store this data and categorize your contacts according to them.
Comment on your site: Websites usually require emails before letting anyone comment. This leads to enrollment into your mailing list fairly simple.
3. Historical Information
CRM contacts system should provide you with all of a customer's relationship history with your company. This is perhaps the most important information that should be readily available in your contact overview. With the customer history easily accessible, you can evaluate how your interactions have affected the relationship with any particular user.
For instance, some contacts have interacted with a service team while others may have unsubscribed. Your CRM system should update this information by itself, so you can access them whenever you need to.
4. Well-organized client data
One of the core purposes of CRM is to help you organize and manage customer interactions effectively. An efficient CRM lets you arrange all client activities in one place.
CRM helps you to arrange all the information about your customers into a straightforward and intuitive layout. This comes in handy especially for customer support representatives when they are interacting with a new user.
With all information effectively organized, it's easier for you to analyze your contacts pool for better strategic decisions.
It goes without saying that you need to cater your email contents and sequences based on this information. Hence, in order for a CRM to be effective at carrying out successful email campaigns it should store and allow you access this information. If it does it automatically and updates on a regular basis that's the best it can be.
5. Notes
For a CRM to be well designed it needs to provide some customizable features. One such feature can be unique notes that you can add to store information that helps distinguish out of the ordinary interactions with contacts.
For instance, being able to add notes let's your support team know exactly what sort of previous interaction there has been with a particular contact. Not only does it make their work easy, it makes the contact feel valued and their needs prioritized.
6. Custom data your business needs
Similar to notes, a well-tailored CRM system should let you add additional fields apart from the basic information fields for a contact. There is a lot of information that one might need to store for individual contacts.
A good example of this would be for B2B businesses that need to contact individuals that represent a particular business. Being able to add a custom field for instance, Business Name to the contacts lets you distinguish and categorize contacts based on their business affiliation.
This is just one simple example where custom fields can come in handy. A lot of businesses also need to store more tailored (to the business) information. Adding a custom field lets you make a complete contact that stores and tells you everything you need to know with the least possible hassle.
Choosing a CRM for gathering contact data
An efficient CRM system is instrumental to gathering contact data. This section is about what you should look for (with regards to contact management) before you finalize on a CRM plugin.
1. Contact capture system
Your CRM should host an automated contact capture system with form builders. With this option you can place forms anywhere on your website. This makes contact collection less of a hassle. Some key features to look for include widgets, shortcodes and drag and drop builders.
2. Multiple databases
For storing your customer information, your CRM system needs to host a versatile database. The database needs to be suitable for your business's unique needs.
3. Reporting module
The CRM should include a reporting module that generates charts and reports. Sharing and printing are also great features to have, considering how you typically aren't going to be looking at the reports yourself.
4. Visual pipeline management
To get your customers in the customer lifecycle and see exactly how far along they've progressed, you need a pipeline management system with a visually accessible layout.
5. Clean interface
For both admins and customers a clean and intuitive interface makes a huge difference. Your CRM contacts' profiles should be as simple as social networking profiles. If clients can communicate with the admins through their profiles and upload documents that's even better.
6. Integrations
It's a downright necessity to have integrations with apps and platforms so that you can collect and update data between systems. That said, your CRM must-have integrations with apps and platforms you use.
7. Tags, Filters and Segmentation
Contact segmentation is how CRM systems let you distinguish between real and prospective customers. A search bar can also make locating certain customers and groups easy and time-efficient.
CRM services that allow for easy and automatic segmentation make targeting campaigns effective and rewarding.
Need a CRM for WordPress?
Choose FluentCRM!
Considering the contact-related features we just talked about, it only makes sense to give you a working example. FluentCRM is a great WordPress CRM plugin with all the features mentioned above. It gives you even more control than you'd expect.

Marketing Automation for WordPress
Get FluentCRM Now
Some of the key benefits of using FluentCRM include-
1. Access to data in real-time: FluentCRM, being an integrated CRM system lets you access your CRM information from virtually anywhere in the world.
2. Contact history at a glance: FluentCRM not only lets you view individual email campaign metrics, it also lets you view emails you've sent to every contact and every order your contacts have placed.
3. Data security: Being a self-hosted solution, FluentCRM lets you store all your customer information on your own private servers.
4. Dynamic contact segmentation: Need to find out a specific type of contact fast? FluentCRM provides a unique system called Dynamic Segmentation. With dynamic segmentation, you can segment users based on whether they fulfill a specific condition or not.
On top of all this FluentCRM lets you store additional information like Notes and Custom Fields as well. So from an objective perspective, it really ticks a lot of the boxes that make up an excellent CRM solution.
Wrap Up
Your contact list is full of people you interact with. Almost every CRM solution is designed to help you efficiently manage your contacts. Whatever maybe your business model, the essentials remain the same.
This blog is a good place to start off when you're evaluating CRM solutions. Especially when it comes to contact management. Hope you find this helpful in your search for the perfect CRM solution for you. If you still can't make up your mind, try FluentCRM. There is no way you can go wrong with it.