CAN-SPAM Act – How to Keep Your Email Marketing Compliant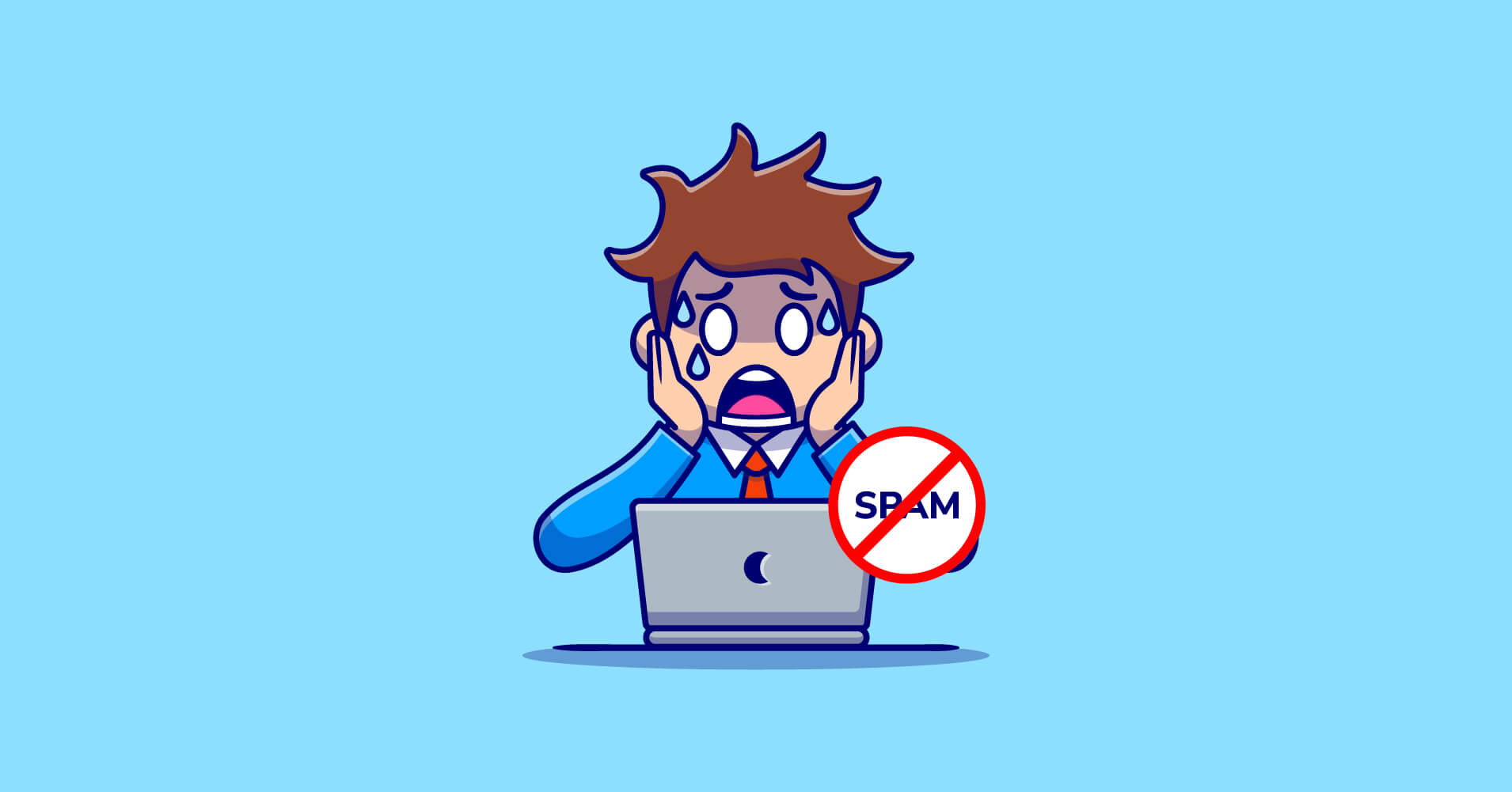 Nearly one out of every six emails is forwarded to spam or is not sent to your readers' inboxes at all!
Why does this happen?
There can be a lot of reasons. However, various laws and regulations govern email marketing to determine whether your marketing email will reach your client's inbox or not. CAN-SPAM Act is the most significant of them.
In this article, we will try to cover everything you need to know about the CAN-SPAM Act so that you can keep your email marketing compliant with this law.
So without further ado, let's begin!
What is spam in email marketing?
Spam is a widely used term in email marketing. It's the polar opposite of what an email marketer wants to do, their worst nightmare!
Spam emails are often referred to as unsolicited bulk emails sent to a haphazard list of recipients. You should also note that "solicited," and "unsolicited" emails aren't defined. But, for the sake of clarity, solicited emails are ones that consumers affirmatively prefer that you send them.
Spam emails can be categorized into three primary categories:
Emails to advertise
Emails to distribute malware
Phishing emails
Commonly, marketing emails are sent to advertise products. While there's nothing wrong with advertising, email is an internet user's private space, and they expect essential emails. Such emails can only clog an inbox and irritate the recipients.
Assume that you have purchased an email list that appears to have some promising prospects for your company; you'd want to send them an email with an irresistible offer. While this may seem easy on paper, sending an email to such a list would be considered spam because those people never signed up for your emails.
Similarly, sending emails with misleading subject lines, unrecognized "from" addresses, and spam trigger words are also considered spam. So it's vital to learn why emails go to spam and how to prevent it. The first step of which is understanding spam law.
Spam law
Before you can use email marketing as a valuable tool for your business, you must first understand to who you are allowed to send emails and how to send emails that won't go to spam. Spam email hurts the deliverability of your digital interactions. To keep your email marketing compliant, you must understand spam laws.
Every country must abide by a set of standards and stringent spam laws. In the US, CAN-SPAM Act is the law for email marketing. It is CASL for Canada and GDPR for the EU and UK. Other rules and regulations may exist in your country, but the CAN-SPAM Act is like the bible of email marketing.
What is the CAN-SPAM Act?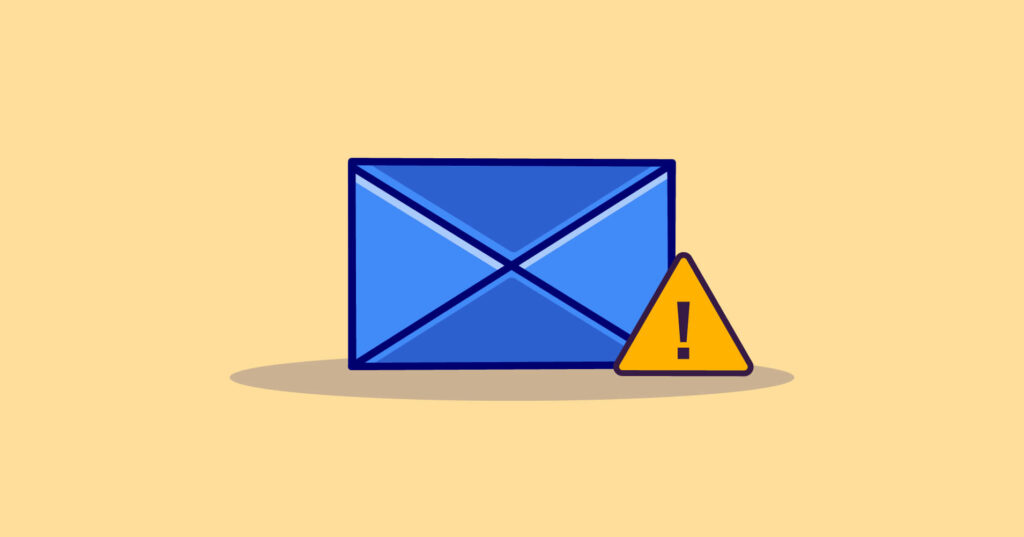 The moment we hear the term "law," we become terrified! Trust me that should not be the case with the CAN-SPAM Act.
The CAN-SPAM Act is there to improve you and your customer's email experience. This law does not prohibit you from sending commercial emails. All you have to do is follow a set of rules to keep your email marketing compliant.
The CAN-SPAM Act 2003 became law on January 1, 2004. This regulation aims to keep email inboxes free of spam. Under this anti-spam regulation, it is prohibited to distribute unwanted marketing emails or junk to subscribers.
Are you perplexed and finding it difficult to recall all of the facts? Here's a quick rundown of things you need to know about the CAN-SPAM Act.
Controlling the Assault of Non-Solicited Pornography and Marketing Act is abbreviated as the CAN-SPAM
To reduce unsolicited commercial email, Congress passed this Act in 2003
On January 1, 2004, CAN-SPAM became a law
The CAN-SPAM Act 2003 regulates not only unsolicited emails but also all commercial communications
The Federal Trade Commission(FTC) enforced the CAN-SPAM Act
To avoid sanctions, email marketers must follow a specific protocol
This law does not prohibit marketers from sending promotional emails
Unsolicited emails to corporate clients can still be delivered if the content of the email is useful to their work
If you wish to send a commercial email, you need to get familiar with the CAN-SPAM rules. A few significant points of the law are as follows:
Deceiving headers, FROM names, reply-to addresses, and subject lines should never be used
Always include a link to unsubscribe
The unsubscribe link must function for at least 30 days after the email has been sent
Your actual mailing address is required
Can-Spam Act applies to
After reading this far, we hope you understand that the CAN-SPAM Act is a law to ensure the safety and satisfaction of customers.
Commercial emails come in a variety of formats. And it is essential that we first understand them before delving deeper. Here is a list of the different types of emails that the CAN-SPAM Act takes into consideration.
Commercial email: CAN-SPAM Act governs all emails sent for commercial purposes. This category includes any type of content that encourages or publicizes a commodity or service.
Push Notifications & SMS: The FTC also has the authority to impose rules on SMS advertising via the CAN-SPAM Act. An SMS message's subject matter must not annoy, disappoint, or damage anyone. There are currently no rules or regulations governing Push Notifications.
CAN-SPAM considers more than just the subject or contents of your email. It also takes a variety of other factors into account. The following actions are also considered a violation according to the CAN-SPAM Act-
Sending spam from someone else's computer
Using the wrong information to sign up for multiple email addresses or domains
Misguiding people about the source of the message
A dictionary attack is used to generate email addresses
Using open relays or open proxies to your benefit
Penalties for violating the CAN-SPAM Act
Violations of the CAN-SPAM Act can have serious consequences. You may believe that you can get away with no or little difficulty, but that's not the truth. Do you know how much you can get penalized for violating the CAN-SPAM Act?

– $16000!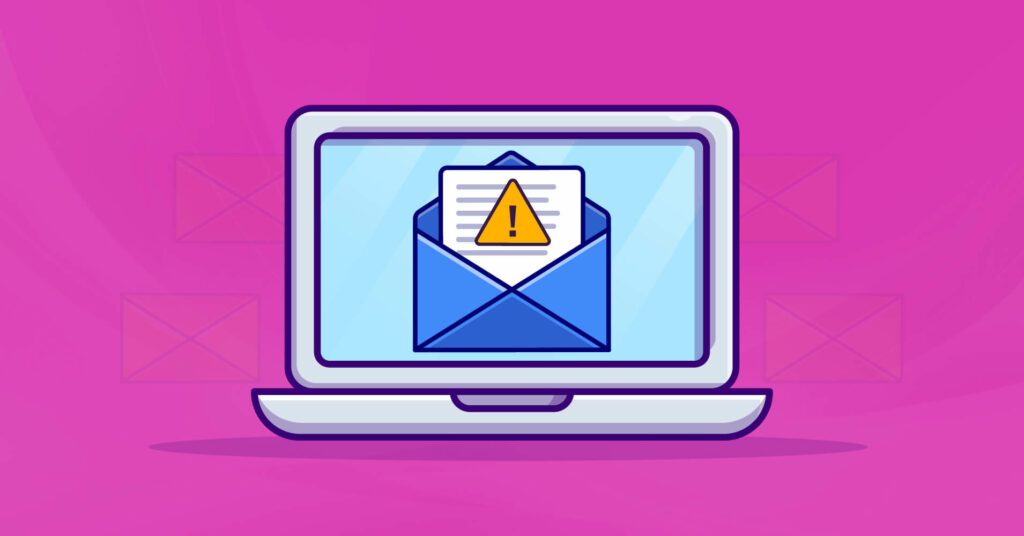 Emails that end up making false claims may also be prosecuted under deceptive advertising laws. Severe violations of the CAN-SPAM Act are punishable by higher fines.
Under the can spam Act, a person could face violations for-
Using deceptive and false header
Using misleading subject lines
Not marking the message as an advertisement
Not disclosing a physical address to recipients
Not providing an unsubscribe option
CAN-SPAM Act – email marketing compliance checklist
Understanding and staying compliant with the CAN-SPAM Act shouldn't give you restless nights. All you need to do is mindfully follow a process.
The CAN-SPAM Act will never prevent you from reaching out to your customers if your emails aren't deemed harmful to the customer. So before sending a marketing email, ask yourself the following questions:
Is your transmission information accurate?
Is the subject line correct and not misleading or deceptive?
Is there a physical address included in the email?
Did the user agree to receive the information you're sending?
Is there a simple and obvious way to unsubscribe from receiving your email?
Do you snoop on people's email addresses?
Here's what you should include in answering these questions:
Transmission information
Transmission information includes "From", "To", "Reply-to", and routing information. This kind of information All of this has to be correct. Subscribers should be able to recognize the person or company who sent the message.
If you hire an external consultant to manage your email campaigns, ensure that they use your information rather than theirs.
Subject line
The subject line is a crucial component in any email. It should indicate what's inside the email. So pay attention while writing your subject line. Choose nothing that could be construed as deceptive. Be truthful and concise.
To generate email subject line ideas and stay compliant with CAN-SPAM Act, consider reading these articles –
Physical address
According to the CAN-SPAM Act, including your physical address when sending commercial emails is mandatory. It benefits you in two ways. First, it keeps your message out of the spam folder, and second, your customers will know that you are a legitimate business. So there's no reason not to include a physical address.
Unsubscribe option
A user subscribing to you does not guarantee that they'll always be interested in receiving emails from you. After a while, they may wish to unsubscribe. You must honor their request. That's why providing the unsubscribe option is another requirement to stay compliant with the CAN-SPAM Act.
This should be obvious and simple. When recipients unsubscribes, ensure that they are removed from your mailing list.
Furthermore, it is ideal to have an opt-in strategy and identify your message as an advertisement.
Email marketing best practices to stay compliant with the CAN-SPAM Act
Creating and executing an email marketing plan can be a daunting task. Email marketers devote a significant amount of time and attention to it. So what could be more frustrating than seeing your marketing emails discarded to the spam box?
Thankfully, it is possible to ensure that your email newsletter reaches your readers' primary mailbox. In order to get the maximum output from your marketing emails, you need to avoid common email marketing mistakes. And to stay compliant with the CAN-SPAM Act, here are a few things you need to follow:
Ask for permission
Sending marketing emails without someone's approval can't be a profitable strategy. By doing so, you'll only get your emails marked as spam. So before you start sending emails, ensure you get your customers' permission. Ask them to safelist your email address.
Write your email body carefully
The body is the heart of any email. This is where you can be as creative as you want. However, the ideal thing to do is to be cautious while writing your email body, as it can trigger spam filters. Keep the following in mind before you send a promotional email –
Make your newsletters as brief as possible
Mailing a newsletter with only one giant picture and no copy is classified as a fake email
Don't overuse exclamation points!
The text should not be written in red
Check that you are not writing in ALL CAPS. Nobody likes it when that happens
Avoid using spam trigger words and phrases
Be honest & consistent
When it comes to email marketing, you should always be truthful. Don't use subject lines that entice recipients to open your emails. Also, maintain a consistent schedule. Develop a solid routine that will be identified and applauded by clients and the email filtering systems.
Reach out to your subscribers regularly
If you send emails irregularly, your subscribers may forget who you are and why they signed up for your email. They may unsubscribe or perhaps label your email as unwanted as a result of this. To avoid this, try to engage with your subscribers frequently and build everlasting relationships with your customers.
Use your own domain
Your email marketing campaigns are constantly jeopardized when you send bulk emails from other domains. Spam filters usually send email newsletters to the junk folder if the emails are sent from a different domain other than your own. So make sure to create a custom domain email and send emails from your own domain to keep emails away from the spam box.
Avoid purchased lists
Purchased lists are risky. While it may appear profitable, it will harm your reputation today or tomorrow. These lists are typically filled with non-existent email accounts and phishing traps.
Sending emails to purchased lists usually gets routed to spam folders, or worse, email clients mark the senders as spammers! So never buy email lists, even if it looks very promising for your business. Instead, build your own email list.
Request your subscribers to safelist your email address
Getting safe listed is the perfect way to ensure email deliverability. It does two things. First, your emails will always land in your user's inbox. And second, your email deliverability reputation will improve, so your future emails are less likely to go to spam.
So it's ideal to ask your email recipients to safelist your newsletters. You can also help them by including guidelines on how to safelist an email address.
Proofread and test your email
Of course, mistakes and errors are part of human life. However, no one likes seeing spelling errors and grammatical mistakes in an email they receive. This is why it's vital to proofread your email at least twice before hitting the send button.
Numerous applications on the market can inform you whether or not your emails are likely to be captured by spam filters. You should utilize them to ensure that your email is not in the receiver's spam folder.
Make unsubscribing as simple as possible
The CAN-SPAM Act regards having the unsubscribe option in the email as one of the most important aspects of customer satisfaction. Yes, you may miss some customers due to this, but if you don't, your emails will run into the danger of being marked as spam. So, you must make it easy for customers to unsubscribe by including an unsubscribe link in every marketing email.
Use a good email marketing tool
Email marketing tools are specifically tailored to fit your technological and legal needs. Most email marketing tool offers everything you need to reach out to your leads and customers effectively while also ensuring that your emails meet legal requirements such as the CAN-SPAM Act.

Marketing automation for WordPress
Get FluentCRM Now
They automatically include the transmission information, business information, physical address, unsubscribe link and other relevant data in the footer of your marketing emails. Thus, you can always stay assured that your emails meet the legal requirements.
Concluding remarks
Some initial effort is required to do email marketing effectively. Having a good understanding of rules and regulations is one of them. Not just that, you'll also stay ahead of the competition by doing so.
To reach your clients' inboxes without violating the CAN-SPAM ACT, it's important to adhere to a few basic principles and guidelines. In this article, we tried to shed some light on them. Hopefully, now you can be more confident about reaching your user's inbox.
Cheers to reaching your user's inbox more often!