Free Tips, News & Tutorials Delivered to Your Inbox!
Even in 2022, email marketing is still the most reliable channel for online entrepreneurs and digital marketers. Why does it still reign supreme?
Maybe because it produces a staggering $42 ROI for every dollar spent. Or maybe, because it is an excellent direct communication channel. But email marketing does much more than generating excellent ROI or setting up conversations.
In this article, we'll talk about the advantages email marketing gives you and why brands are embracing it.
The reasons why brands are embracing email marketing
While the ultimate reason to use email marketing in a marketing strategy is to promote the brand, email offers fascinating advantages. It allows for building an audience, communicating with leads and customers, and boosting sales.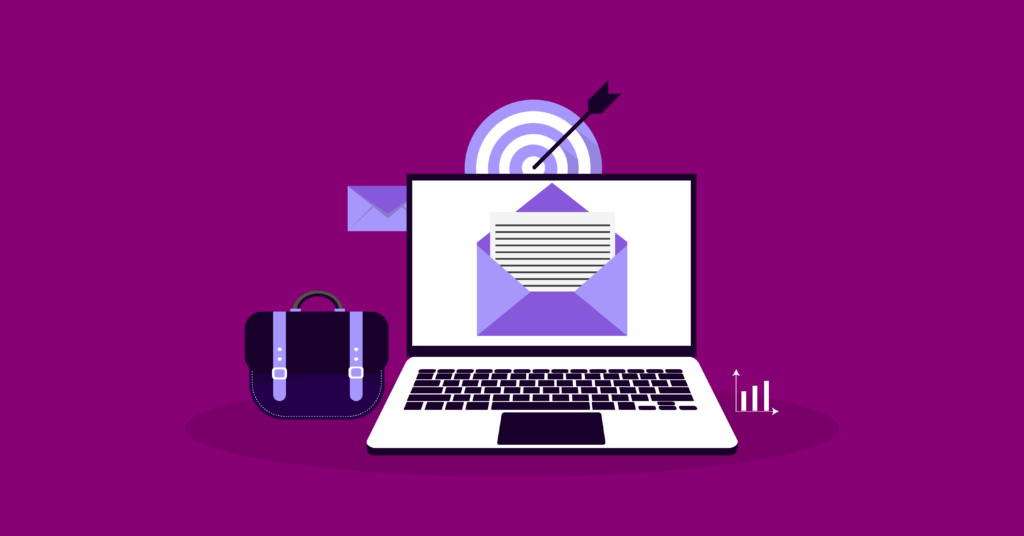 Let's get to the top 10 reasons brands embrace email marketing!
1. Email is cost-effective
Marketing cost is an obvious concern for brands when they consider investing in a channel. While there are digital channels like SEO, Paid advertisements, PPC campaigns, Social Media Ads, those cost a good chunk of money without guaranteeing any positive results.
On the other hand, email marketing allows for reaching the target customers at a minimal cost. Brands can reach out to hundreds of contacts for free with most email marketing software. Plus, emails are more likely to be opened and clicked.
The exact amount of impression will cost anywhere ranging from $6 to $30 for social media advertising, without even guaranteeing any clicks. Other channels are no different!
Marketing cost is the #1 reason brands are embracing email marketing even in 2022. From building an audience of thousands of potential customers to reaching them with regular offers, email marketing costs only a tiny chunk of what brands can earn!
2. Ability to build an audience
Even the best product in the world is useless without an audience to receive it. Building an audience is the initial goal for any business, and email marketing is the perfect platform for doing so.
Landing pages, Newsletter popups, discounts, giveaways, checkout subscriptions are just some ways to build an email list. And by building an email list, brands can give themselves a solid foundation for growth.
3. Increases Website Traffic
Increasing website traffic is not a piece of cake when billions of websites have the same niche across the internet. While content marketing plays a significant role in driving new traffic into a website, brands can develop a newsletter content strategy to drive traffic back into their website.
86% of marketers look at email engagement metrics such as open rates, click-through rates, and downloads to determine how successful a piece of content is rather than looking at search traffic or paid traffic.
With email campaigns, brands can get customers to engage with the content on their blog or website by adding related links to the website within the content of the email. Email users access their email accounts regularly. So it's a perfect way to draw customers to websites.
4. Build credibility for business
Many email newsletters are ignored, or worse – reported as spam. Building credibility and maintaining good customer relationships is one of the most challenging tasks. People buy from those they trust, which is hard to get these days.
Just like in personal relationships, "Love at first sight" is rare in business nowadays. It takes time to build confidence in what a brand is offering in most cases.
Email marketing is the perfect platform to build credibility by meeting customer expectations and being relevant to the offerings. It helps develop the relationship a brand is looking to build with its subscriber base.
5. Boost product sales
Do you know that there are three times more email accounts than Facebook and Twitter accounts combined? Furthermore, you are six times more likely to get a click-through from email than Twitter. This is because email is among the few channels that allow businesses to reach customers directly.
Moreover, modern email marketing software allows for sending personalized and relevant messages. According to DMA, marketers have noticed a 760% increase in conversion from segmented and personalized campaigns.
Thus, businesses can unleash the full potential of email marketing to stand out above the competition, boost conversion rates, and increase sales.
6. Communicate with target customers
In an advertisement in the newspaper or on television, it's hard to control who sees content and who doesn't.
As we mentioned, modern-day email marketing software allows for personalizing emails to the highest level. They allow users to send targeted emails based on the audience's interests and drive the subscribers to customers with email marketing. Not just that, brands can also custom-make emails for all customers.
20% of retail, e-commerce, and consumer goods and services companies personalize emails based on gender, race, ethnicity. 60% of retail, e-commerce, and consumer goods and services companies personalize emails based on past purchases, versus 38% in 2019. (Litmus, 2020)
This shows that email is an excellent communication channel for brands to communicate with target customers. And by doing so, they have a higher chance of building trust and increasing conversion.
7. Ability to automate regular messaging
Another reason email marketing is so popular is that it isn't just personalized but also because it can be automated at the same time.
75% of all companies use marketing automation to automate regular, triggered emails to their leads and customers. This percentage is also expected to increase over time.
Marketing automation drives a 14.5% increase in sales productivity. It also leads to a 12.2% reduction in the market overhead. Automating emails saves marketers the hassle of creating and sending new emails each time a customer shows interest in a brand, a buyer needs something new, a business launches a sale, and so forth.
Email marketing automation helps brands offer their products and services on a personal level in the most automated way. It saves marketers from the hassle of creating and sending new emails each time a customer shows interest in a brand. Automate emails, set email marketing on autopilot, and skyrocket business revenue; it's as simple as that!
8. Access to actionable data, reports, and analytics
An analysis is done faster as the data collection process is instant. With other means of promotion, most brands need to collect a lot of information before concluding how effective the campaign was.
This is why marketing media like on TV is difficult to calculate the investment return through it. And in the era of ad blockers, brands hardly get anything to measure from social media.
The outcome of email campaigns is measurable. There are fewer facts and metrics to count. While email marketing software allows for personalizing emails for the maximum conversion, they also show all the metrics such as open rates, click-through rates, unsubscribe rates, bounces, revenue, etc.
Having access to such data means brands can update their email marketing strategy accordingly without going through hundreds of KPI metrics or relying on an agency. As a result, businesses are adopting email marketing without any hesitation.
9. Achieve brand advocacy
Brand advocacy is the highest level of support any business can achieve. If you don't know what the term means, it happens when people start recommending your brand to their family and friends.
Although brand advocacy is usually achieved by gaining excellent customer satisfaction, many brands often use email marketing to make their audience do the marketing for them.
Of course, email marketing is usually done to reach out with personalized and relevant offers, but today's email marketing software also allows for discovering valuable insights. And once a brand finds out that some customers might be interested in mentioning their brand to their friends and family, they use email marketing to ask for that rather than waiting for the customers to make a move.
10. Opportunity to start for free
Email marketing has become a big part of digital marketing because of its opportunity to start for free. Even with the free version of some email marketing automation tools, brands and startups can carry out the day-to-day marketing tasks of a small business.
Brands can grow an email list with lead magnets and forms, know about customers and their interests, and reach out to customers with highly personalized email campaigns, email sequences, and triggered emails to boost the conversion rate. The potential is simply limitless with the premium tools.

Marketing Automation for WordPress
Get FluentCRM Now
Above all, email marketing is reliable, flexible, and convenient. Thus, almost every brand is utilizing this incredible channel. And if you haven't started email marketing yet, this is high time to start thinking about it!
How to build an email list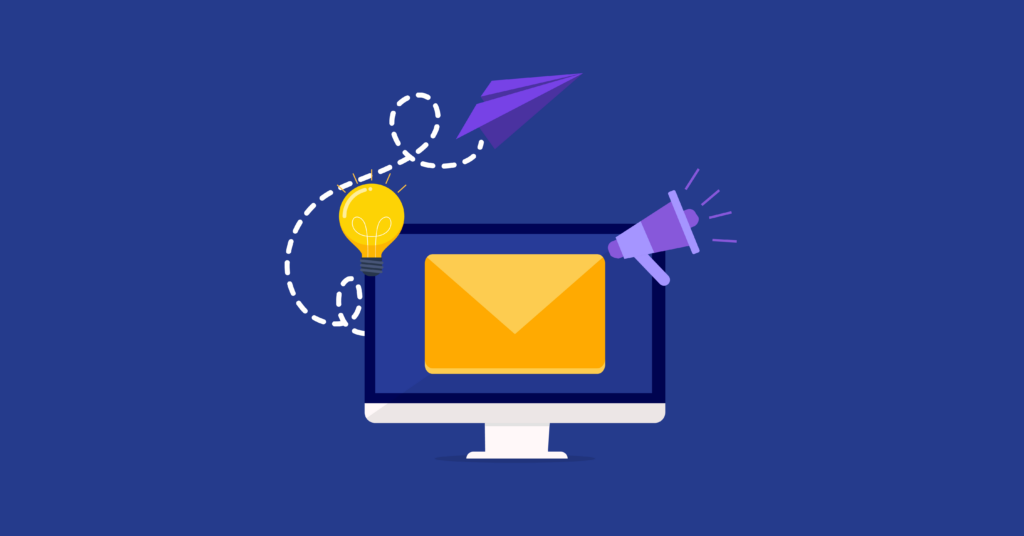 It goes without saying that you need an email list before you can start sending emails. An email list is the foundation of any email marketing strategy. So, you need to build an email list of people that wants to hear from you.
To start off, identify your target audience and look for ways to lure them into joining your email list.
Here are some of the most common ways to get people into your email list:
Create your contact form
A contact form or popup form is useful for getting email subscribers via your website. So create a contact form or popup form and embed it all over your website. Sidebars, footers, newsletter popups are some of the most prominent places to attract people into becoming email subscribers.
Offer something in exchange for your visitor's email address
Offering something in exchange is a great way to encourage people to become your email subscribers. Ebook giveaways, discounts, gated videos can easily attract more visitors.
Add email subscription to your checkout page
Do you sell products or services? If yes, it is a great idea to add an email subscription checkbox to your checkout page. This will also help you get your user's consent to send marketing emails, and you'll have a chance to upsell or cross-sell products and services to your existing customers.
Design Personalized CTA
Design a personalized CTA(Call-to-action) for every page and post. This will usually attract your readers while they are enjoying a blog post or viewing a page on your website.
Host free giveaways and events
Just as offering free stuff encourage people to join your email list, free giveaways and events can also increase conversion. With free giveaways and events, you can ask for your users' email addresses. These are also excellent methods to attract more people to your business so that you can convert your leads into customers.
Make it easy to become an email subscriber
People are usually too busy to fill out a long contact form. As a result, the conversion rate goes down when there are more fields to fill out. So try not to ask for too many personal details from your visitors. Make it easy to join your email list and ask just what you need.
Take steps to avoid email list churn
Finally, you'll notice a natural churn no matter what your business is. This can be due to unsubscribes or simply because people don't want to stay on your email list. So try to overcome it by taking the necessary steps.
A good email list building strategy, re-engagement email sequences, warm-up campaigns are some excellent ways to avoid email list churn.
Building a good email list takes time, strategy, and effort. So keep exploring all the possibilities and have multiple ways of growing your email subscriber database.
Start email marketing today!

Marketing Automation for WordPress
Get FluentCRM Now
Brands are embracing email marketing because of its invaluable returns, not only with return on investment but also because it returns with many other benefits. And by utilizing this evergreen marketing channel, your business can grow as well.
So if you haven't started email marketing already, it's high time to start email marketing for your brand!
Think you know more reasons why brands are embracing email marketing? Feel free to comment below!
Try Our Free Marketing Automation Plugin for WordPress!