Behavioral Email Marketing: Everything You Need to Get Started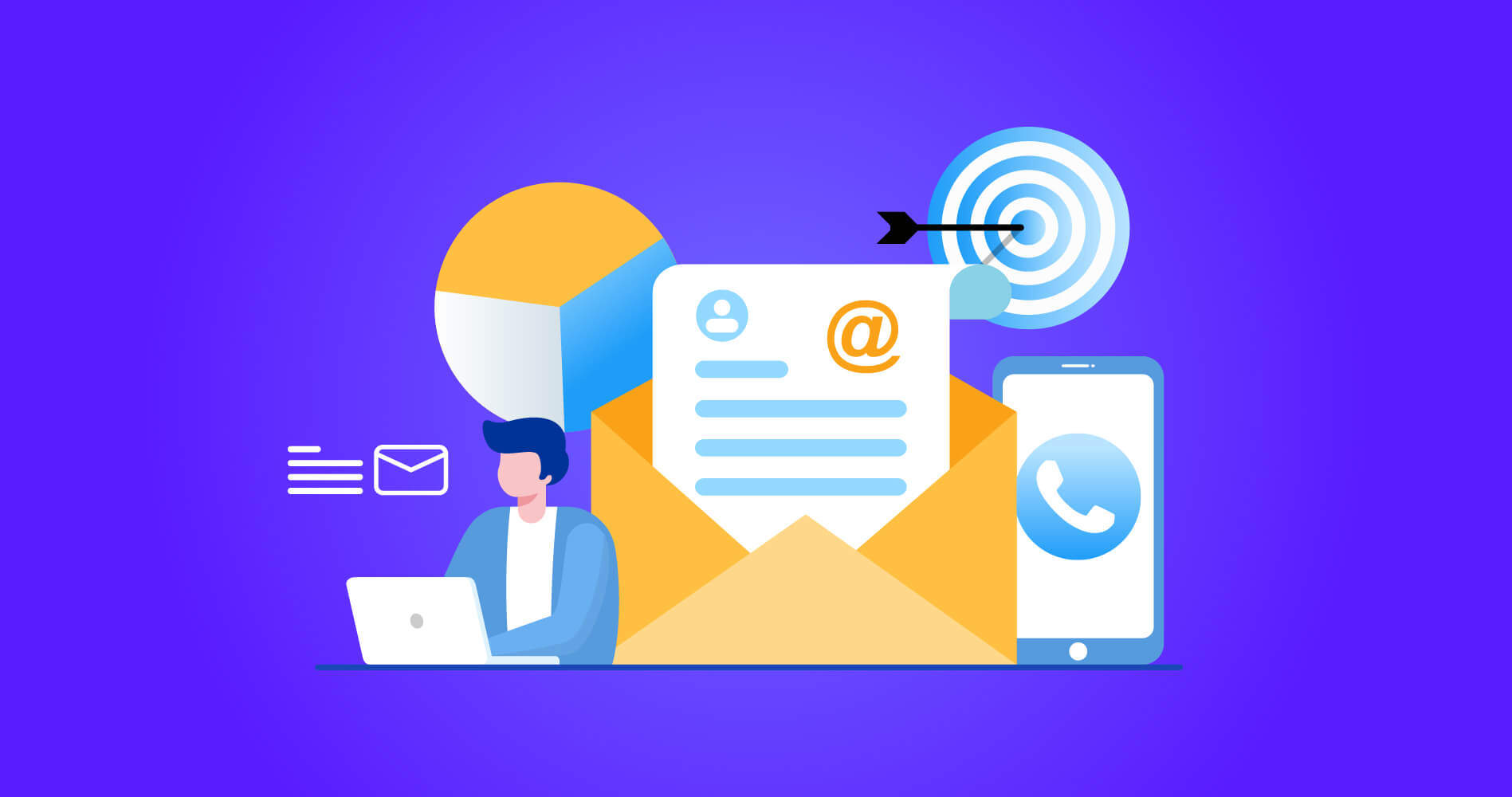 Maybe your customers are leaving too many abandoned carts, or they aren't filling out a form that you want them to fill out. How can you make them do what you want them to do?

– Behavioral email marketing!
Behavioral email marketing is as simple as identifying what people have been doing and reaching out to them with relevant messages and offers. People look forward to receiving this kind of email because they find them helpful and relevant.
Feeling curious to learn more about behavioral email marketing?
We'll help you get started!
Keep reading this article to learn all you need to know about behavioral email marketing.
What is a behavioral email?
A behavioral email is an automated, targeted email to your contacts based on their interactions and activities with your company. Behavioral email marketing can help you reach your audience with exactly what they need and when they need it.
In a traditional email campaign, marketers develop an offer, create a segment of people that might be interested in the offer, and send the email. The problem with this approach is that marketers know who is interested, but they just don't know when to reach out.
Behavioral emails solve that problem. It lets you understand your user's expectations by focusing on the user activity and behavior patterns. Furthermore, you can also personalize the emails based on different actions and interactions of the users on different social sites, websites, etc.
Types of behavioral emails
Since behavioral activities vary from person to person, there can be many types of behavioral emails. However, behavioral emails usually fall into the following three categories:
Registrations
Registration emails are usually the first email(s) to send a new lead. Getting started emails, welcome emails, onboarding emails, FAQs, etc., fall into this category. These emails will make your leads feel welcome and informed about your service.
Conversions
Conversion emails are sent when events such as new user registrations, sign-ups, downloads, purchases, and opt-ins happen. This kind of email aims to thank the user and notify them about their transaction. This type of email earns credibility and goodwill for your business.
Activity on social sites or websites
Email marketers send this type of behavioral email to convert an engaged user into a buyer. When a user views any product, abandons carts, shares your post, watches videos, engages by commenting, ad something to a wishlist, etc., it's a good time to reach out to them.
The importance of behavioral email marketing
According to a study by MarketingSherpa, almost 39 percent of marketers admit that behavioral marketing is highly effective. Yet surprisingly, only 20 percent of them are using behavioral marketing.
Why?
Because they haven't studied enough about behavioral email marketing and think it works like magic. Though it does bring magical results, behavioral marketing isn't magic. It takes a bit of understanding, expertise, and tools to use behavioral email marketing to its maximum potential.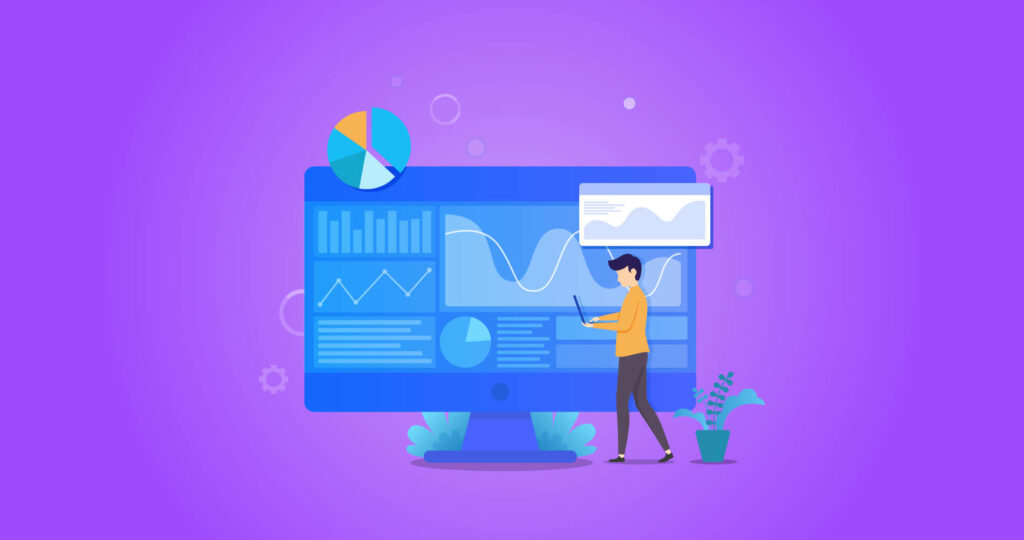 How can behavioral marketing boost your overall marketing strategy?
Let's find out!
Gives a clear concept of the customers' need
When you analyze the behavior of the users, you get to know your customers and what they need. Thus, you can provide them with precisely what they want at the right stage.
Behavior-based emails make the overall experience buttery smooth for the users. The experience also motivates them to purchase your service or product.
Helps drive better results
When the emails are sent according to users' behavior, they help, guide, and remind the users of their previous interactions with your business. So they feel more motivated to open these emails immediately.
As a result, email opening rate, social media engagement, subscriptions, website traffic, and revenue increase.
Brings continuous improvements
The behavioral actions of users tell you about your brand's strong and weak points. You also get an insight into what the users want. Thus, you can constantly improve the marketing strategy according to the user's behavior.
Ensures relevance
Your email campaign's success mostly depends on its relevance to the audience. Behavioral email helps to increase your campaign's relevance to the prospects. Through behavioral email, you can personalize emails for your subscribers in a better way.
On the other hand, the relevance of your marketing campaign makes your business more reliable to the subscribers. They interact more with your business, and you make more sales!
Eases the buyer's journey
The primary goal of marketing is to ease the buyer's journey. Are you doing that through your marketing campaigns?
Focusing on behavioral email can help you ease the buyer's journey. Since you will be sending emails based on a user's action, the emails will guide them through every stage. They will be looking forward to your subsequent emails.
Increases customer loyalty
Behavioral emails work like magic at winning people's hearts. So they become more responsive to your emails, and the overall performance of your marketing campaign improves.
As customers find relevant and valuable information through your emails, they rely on you more than others. You become their go-to solution to the extent that they won't take others' service even if they offer a lower price.
Boosts revenue
When you start focusing on user behavior, you stop sending irrelevant emails, and the users get exactly what they need. Doing so will help you turn your existing customers into repeat customers and customers into brand advocates. Altogether, your overall revenue starts to skyrocket!
Getting started with behavioral email marketing
As an email marketer, you need to provide what the customer wants at their door. To do so, adding behavioral email marketing to the strategy is an excellent idea. But what might be bugging you is, how do I start?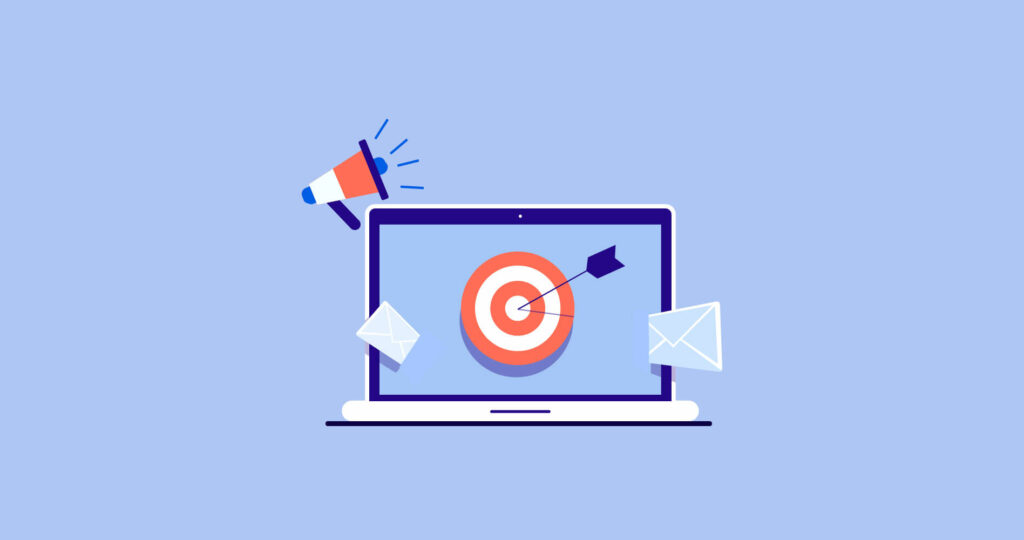 Here are a few tips for you as a starter. The more you get involved with behavioral email marketing, the more you will figure out yourself.
1. Don't get overwhelmed
At first, depending on the number of users you have, it might get overwhelming to process tons of behavioral data. But, you don't need to consider all kinds of behavior if you do it smartly. That's why our first suggestion is not to get overwhelmed.
Being behavior-driven means segmenting your customer base and automating emails according to their behavior. Try to understand what actions your users are likely to take on your website and then plan accordingly.
2. Assemble a team
From your company's chief marketing officer(CMO) to an intern marketer, Anyone can contribute to the behavioral email marketing strategy. So try to take everyone's opinion while modeling the new strategy.
Behavioral marketing is neither pure marketing nor psychology. You'll need a combination of both.
While someone models complex customer journeys, someone else needs to track and assess different events of the journey. Having a team diversely talented is a must for behavioral marketing. The combination among the team members is highly needed to crack the code of behavioral email marketing.
3. Assess and upgrade technology
Behavioral email marketing requires an autoresponder or email marketing automation tool. When your users perform an action, your email marketing tools should be able to send an email.
Once you've planned which behavioral emails you want to send, check if your current email marketing platform can help you with automated email sending. You can also study your competitors to see what technology and services they are using.
Here's a list of email marketing plugins that can help you with automated email sending if you're using WordPress.
4. Segment the audience based on behaviors
Considering different behavioral actions and segmenting your contact database is crucial for behavioral email marketing. Once you segment the contact list, you can set the specific emails depending on different behaviors. Here are some examples of behaviors to track and send email based on:
Send a welcome email to the new subscribers upon completing registration. In this email, describe who you are as a business.
Educate the new subscribers by providing the necessary information in the email to improve your interaction with them.
To regain people's attention who have stopped engaging, send offer emails. It will softly nudge them to complete their half-done orders.
Constantly send reminder emails about helpful information. It can be the shortage of a product they regularly purchase, free trials, etc.
Examples of behavioral emails you should send
As a business with many users, you can't consider everyone's behavior. You need to target the behaviors usually seen in people and decide whether responding to those will benefit your business.
Here are some examples of different situations and the appropriate behavioral emails to send.
When someone views specific website content
User activities such as link clicks, product views, website visits, downloads, form submissions, page views, etc., are examples of users who view specific website content.
According to these behaviors, you can tailor different follow-up emails that will be helpful to them. Here are a few examples of behavioral emails that you can send:
Say your visitor has read a few blog posts; you can ask him to subscribe to your newsletter. To make the process more convenient, include a subscribe link in the email.
If someone views or downloads an eBook, send them an email with a link or pdf of a case study on a similar topic.
Send an email with customer testimonials to people who viewed a few case studies.
If someone has viewed your whole website thoroughly, starting from the about us page to pricing, FAQs, Our Works, etc. offering free consultation through email might inspire them to become your actual customer!
If users are not engaging
Find out the contacts who are and aren't opening your email. It's also wise to understand how long they haven't been interacting. Determining which offers people aren't responding to, response frequency, etc, can give you an idea of what's working and what's not.
The behavioral emails you send these users should prioritize winning them back. Providing lucrative offers and showing that you care about them can be the key here. Here's what you can do:
Through the emails, make your audience understand that you value them. Sending personalized emails with offers might do the trick here.
Send an email asking the users what made them stop engaging and how you can improve. To make sure they engage, offer something in exchange for a review or feedback.
When users interact on social handles
Messages on social sites, tweets, mentions of your page, and finding your website from social handles are some examples of social media interaction. You need to handle these people with care as they are genuinely interested prospects.
What kind of behavioral email should you send to this kind of people?
If people interact with a social media post related to your product, send an email to them including your best and latest products.
If you see them comparing your product on social media, send them an email including a comparison list.
If someone asks questions about your product on social media, send them an email, including a product review or a case study.
Always try to give offers to people who interact on social media since they have the highest chance of buying a product.
If someone makes a purchase
Purchasing behavior includes what someone has purchased, how frequently they purchase, the quantity of purchase, date of purchase, etc. According to these data, here are a few examples of behavioral emails that you can send to your customers.
An email to confirm the purchase and provide shipping updates through emails.
You can do upselling and cross-selling of similar products. Send emails with links to products similar to what they bought.
You can ask consumers about their satisfaction with the product.
You can send information regarding the return policies, warranty, and customer services in your emails.
Abandoned carts or incomplete sign-ups
Do you know almost 70 percent of online customers abandon their carts? And the reason behind this is primarily a timing problem. Something comes up, and people leave it and then forget to complete the order. The same thing happens with completing a form as well.
There are various examples of customers' incomplete actions. It can be withdrawals, abandoning a cart, form fill-ups, etc. If they have left anything half done, you must remind them to complete it.
Here are a few behavioral email examples that you can follow to remind them:
Offers can create the urge to complete the order in the users. Provide an offer upon completing the incomplete order.
If possible, send an email saying the shipping cost is zero if they complete the order within a specific time. To grab that opportunity, they will complete the order ASAP.
You can offer free trials of the service users want to purchase in the email, so they feel more attracted.
Sometimes users struggle to navigate through your site. Assisting with your site through emails can help them.
Conclusion
Keeping your audience hooked at any given moment is the only option to be successful in this competitive market. Traditional email marketing can't keep the users as happy as behavioral emails can.
We hope this blog helped you understand the ins and outs of behavioral email marketing, and hopefully, you'll be able to get started with behavioral email marketing easily.
What kind of behavioral emails are you sending? Are they bringing you results?
Let us know in the comment section!