7 Best WordPress Email Marketing Plugins (Free + Paid)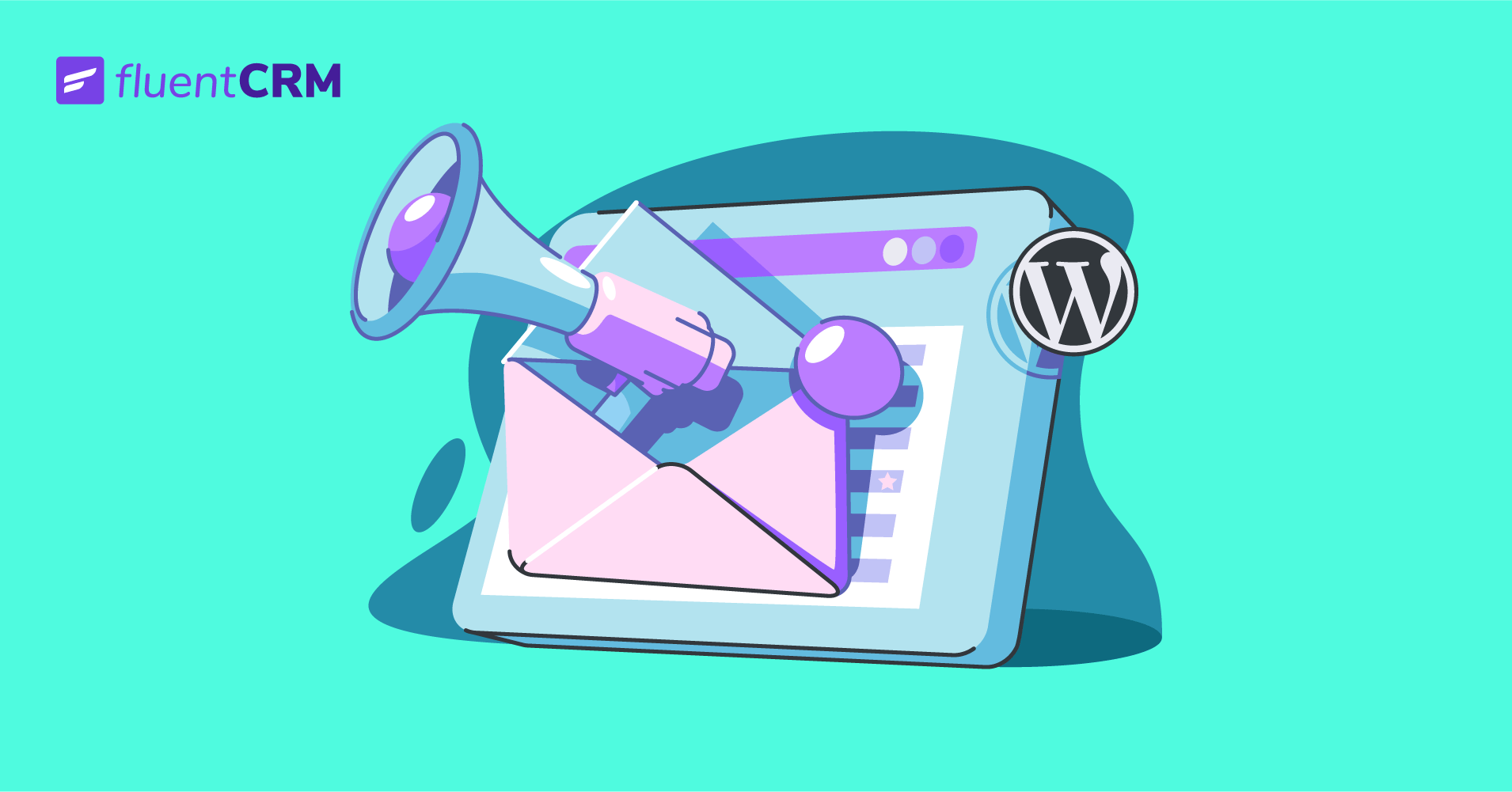 Email marketing ranks among the most effective channels for growing your brand online. It's an easy, cost-efficient way of promoting and growing your business. On the other hand, WordPress has become much more than a blogging platform over the years.
WordPress developers are consistently producing functional tools that solve real-world business problems within WordPress, including tools for email marketing. But in recent years, we've seen plugins that offer built-in email marketing functionality within WordPress. We call them WordPress email marketing plugins.
What are WordPress email marketing plugins?
Before we dive into the discussion, it's wise to give you an idea of what we're talking about.
So, what are email marketing plugins?
Plugins help you extend the default functionality you get with your default WordPress installation. While plugins are primarily useful for customizing your website's functionality, they also let you integrate your website with various platforms.
Many WordPress email marketing plugins were created for integrating your WordPress site with email marketing software or platforms. However, modern email marketing plugins can turn your WordPress dashboard into an email marketing platform.
In fact, some email marketing plugins are so advanced that you can actually automate many of your day-to-day email marketing tasks – allowing you to save time and money while the emails keep generating revenue on autopilot!
Things to consider before choosing a WordPress email marketing plugin
There are two types of WordPress email marketing plugins. Some allow you to connect your website with external email marketing platforms, and some plugins add email marketing functionalities inside your WordPress dashboard.
However, it doesn't matter which platform you use or how you send emails when it comes to growing your business online. All you need is a functional, cost-effective tool that offers the features and integrations you need.
So what are the things you need to consider before choosing an email marketing plugin?
Email marketing features
This one's a no-brainer. When choosing an email marketing plugin or platform, you'd look for the crucial email marketing features. These include:
Ability to create segmented contact lists
Sending email marketing campaigns, newsletters, etc., to a mass audience
Ability to create and save email templates
Email personalization options
Ability to A/B test email campaigns
Email Deliverability
Ability to prepare email marketing reports
Apart from those, you may also want a plugin or platform that automates emails or email sequences based on audience behavior, known as behavioral/triggered emails.
CRM Integration
In today's email marketing, keeping track of your audience's lifecycle is often essential. In order to engage your audience in a personalized manner, you need to know where they are in the customer journey.
Most email marketing tools either offer CRM functionality or integrate with CRM tools. You should look for that too!
Integration with other platforms
If your business is somehow connected to any other platforms such as e-commerce, LMS membership, etc., it's best to choose a plugin that integrates with these platforms.
This kind of integration can be with external platforms like Zapier that connect with thousands of other apps and platforms, or it can be with WordPress plugins like WooCommerce, Learndash, Memberpress, etc.
Some plugins also offer integration with social media, i.e., Facebook, Twitter, and Instagram —allowing you to centralize your social media leads into the email marketing platform.
Pricing
Since there are two types of email marketing plugins, this one is a bit tricky.
External email marketing platforms and some WordPress email marketing plugins charge based on the number of contacts or email sends. On the other hand, self-hosted email marketing plugins charge a monthly or annual fee.
To elaborate, tools that charge based on the number of contacts or emails let you get started for free or at a low price. However, this increases significantly as your business grows.
On the other hand, self-hosted email marketing plugins come at an affordable price, but they often require an external email service. External email services generally offer some free email sending, and they are pretty cheap.
So price-wise, self-hosted solutions usually cost less when you have a bigger contact list. We'll compare the pricing of the plugins somewhere in this article. But depending on your needs, it's still wise to compare the pricing yourself.
Ease of use
Most email marketing plugins need to be set up before you can use them for business purposes. From connecting various platforms to setting up email marketing automation funnels, you need to do many things on your own.
There's no point in wasting precious business time. So you need to choose an easy-to-use plugin or hire somebody to set it up for you.
Try Our Free Marketing Automation Plugin
Download our marketing automation plugin and start sending automated emails FREE!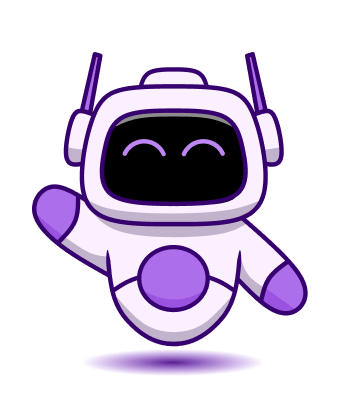 Top 7 WordPress Email Marketing Plugins
WordPress email marketing plugins work for everything from a personal blog to a business site. However, there are two kinds of solutions when you're considering this kind of solution. Thus, it's pretty hard to understand which will be a good pick for your business.
But don't worry, we've got you covered. So without further ado, let's take a look at the 7 best WordPress email marketing plugins:
| Name | Recommmended Package Price | Contacts | Email Sending |
| --- | --- | --- | --- |
| FluentCRM | $129/Year + Email Sending Service | Unlimited | Unlimited |
| HubSpot | $4320/Year | 10000 | 50000 |
| MailChimp/MC4WP | $1260+$59/Year | 10000 | 120000 |
| MailPoet | $756/Year | 10000 | Unlimited |
| SendInBlue | $828/Year | Unlimited | 60000 |
| Newsletter | $69/Year + Email Sending Service | Unlimited | Unlimited |
| ActiveCampaign | $1500/Year | 10000 | Unlimited |
FluentCRM
We built it, used it, and then we marketed it!
FluentCRM is a self-hosted WordPress email marketing automation plugin. It features many robust and flexible email marketing automation capabilities and is one of the easiest to use.
Features and Integrations
FluentCRM ticks all the basic boxes such as automatic lead capturing, contact segmentation, and email campaign management functionalities for mass email marketing. And most importantly, it lets you set up email marketing automation funnels!
If you want to go beyond simple email marketing automation, FluentCRM's advanced applications are just as effective as renowned Saas platforms.
For example, you can use unique functionalities, i.e., dynamic segmentation, custom contact fields, email sequences, and automation funnels with conditional control. When combined effectively, these features can have a significant impact on the efficiency of your marketing efforts.
Additionally, FluentCRM integrates with all major WordPress plugins natively. Integration with plugins such as WooCommerce, Memberpress, Learndash, LifterLMS, WishList, TutorLMS, and Paid Memberships Pro will surely make email marketing automation a breeze for you.
Not just that, FluentCRM can also collect data from WordPress and these plugins. So you'll always be on track no matter how busy you are with other tasks.
Price
The basic version of FluentCRM is free. You can install FluentCRM from the WordPress repository and get started right away. However, you do have to pair FluentCRM with an external email service.
FluentCRM Pro offers all the advanced marketing automation functionalities and offers more integrations. Unlike most marketing automation platforms, FluentCRM Pro pricing tiers are determined based on the number of domain installations.
Single site license: $129/yr
5-site license: $249
50-site license: $499
HubSpot
HubSpot is a leader in marketing automation tools. It offers a complete suite of marketing automation tools including marketing software, sales software, and helpdesk software.
The HubSpot WordPress email marketing plugin gives you a wide range of options to collect leads and engage with your audience. With this plugin, you can connect your WordPress site with HubSpot's marketing automation platform.
Features and Integrations
Hubspot's features are very useful for improving productivity and saving time on performing repetitive tasks. The HubSpot marketing automation platform offers a visual interface for designing all kinds of conditional email marketing workflows such as newsletters and behavioral emails.
On the other hand, HubSpot's email marketing plugin acts as the connector between your website and HubSpot's marketing automation platform. With this plugin, you can create forms and pop-ups for lead generation, and set up live chats and chatbots to engage with your audience. It also features built-in analytics for monitoring all your business information and audience activity within WordPress.
In terms of integrations, Hubspot's marketing automation is one of the best. It integrates with over 400 apps, plugins, and social media platforms including popular WordPress forms, WooCommerce, LMS, Facebook, Twilio, and many more.
With so many integration options, you can easily collect and manage all your contact information using HubSpot's complete suite of marketing tools.
Price
HubSpot email marketing plugin is free. You can also use the free marketing, sales, service, and operation tools and send 2000 marketing emails per month. However, HubSpot's branding will be used in all your forms, emails, landing pages, and live chats.
If you want to get rid of them, you can get the starter plan which costs $50/Month. Note that HubSpot's features are limited by pricing tiers and its marketing automation tools are only available in the professional tier which costs $890/Month. HubSpot is best suited for large B2B and B2C agencies.
MC4WP – MailChimp for WordPress
Mailchimp is among the few first names to consider for email marketing. Literally, millions of people use MailChimp and it's the most popular email marketing platform.
MailChimp for WordPress plugin allows you to create sign-up forms and add various signup methods for collecting leads on your MailChimp list. Whether you are a blogger, solo entrepreneur, or enterprise, MailChimp has every feature to meet your objectives.
Features and integrations
The MailChimp for WordPress plugin lets you connect your WordPress site with the MailChimp email marketing platform. This plugin lets you create beautiful signup forms to collect leads and sends them over to your MailChimp list automatically.
It also offers seamless integration with WordPress itself and many other WordPress plugins. If you want, you can also extend the plugin's functionality with add-ons.
MailChimp's email marketing platform is much like HubSpot's suite of tools. But instead of focusing on so many tools for various purposes, MailChimp only focuses on marketing tools such as landing page builder, email marketing automation, and customer journey builder. It also offers real-time analytics so you can always be on track.
MailChimp's email marketing and CRM platform integrates with 250+ apps, plugins, and platforms to capture and track your leads.
Pricing
MC4WP is free. However, you need to buy the premium version of the plugin for features such as e-commerce integration, user sync, form styler, and reports. On the other hand, the platform itself offers free email marketing for up to 2000 contacts.
The standard pricing starts from just over $20/month. But given you might want to choose that option after exceeding the free limit, MailChimp's standard tier pricing for 2500 contacts starts at $60/Month.
MailPoet
Mailpoet is an email newsletter plugin that also offers awesome email automation functionalities natively within WordPress. If you're only looking for newsletter & WooCommerce automation, MailPoet can be a great solution for your blog or e-commerce site.
Features and Integrations
MailPoet is one of the fewest plugins that offer a native emailing service within the WordPress ecosystem. It allows you to create all kinds of forms for collecting emails and building your list. While building your email list, you can also use some predefined conditions to segment your email list accordingly.
MailPoet's email marketing features include automated newsletters, drag-and-drop email builders, pre-made email templates, and email reporting. Apart from WordPress, MailPoet integrates with WooCommerce to customize transactional emails. If you want, you can also send emails based on product purchases and cart abandonment.
Pricing
MailPoet is available for free on the WordPress repository and you can use their free email service for up to 1000 contacts. Keep in mind that this can increase based on the number of contacts.
However, if you don't want to use their email service, you can buy the developer's standalone plugin and pair it up with your favorite email service.
Blogger(1 site license): $149/Year
Freelancer(4 site license): $249/Year
Agency(Unlimited site license): $499/Year
Sendinblue is an all-in-one marketing automation and CRM platform. It also offers a WordPress email marketing plugin that makes it easy for you to build your email list and use its emailing service.
Features and Integrations
The Sendinblue email marketing plugin allows you to turn WordPress users into your email subscribers in its marketing automation platform. It also lets you send your transactional and marketing emails.
You can create subscription forms using this plugin and embed them anywhere on your website for building your email list. And finally, it can show your email campaign stats on the WordPress dashboard.
While you'll be using the plugin to build and grow your list, Sendinblue's marketing automation platform is where you can segment your list, create email marketing automation funnels, and set up automated newsletters.
One of the best things about Sendinblue is that it integrates with many WordPress plugins natively. And like all other email marketing platforms, it integrates with most apps and platforms. Thus, you can easily see all your contacts and track their lifecycle in one place.
Pricing
Sendinblue is free to start with 2000 contacts and 300 emails per day. However, the daily email sending limit for free isn't suitable for email marketing. So you need to choose the Lite package which starts at $25/Month.
Newsletter
The Newsletter plugin does a much more job than what its name suggests. It is capable of handling email subscriptions, contact segmentation, and automated email marketing.
Features and Integrations
The Newsletter plugin allows you to collect email addresses through customizable widgets, pages, or forms. It enables you to segment your audience and you can create responsive emails to follow up once you've built your email list.
As its name suggests, The Newsletter plugin is made for sending out automated newsletters at a set interval. However, you can also pair it up with many WordPress form plugins, user registration, WooCommerce, Easy Digital Downloads, or Facebook to collect leads and send automated emails to subscribers you've gained.
The Newsletter plugin also tracks your emails to perfection and you can restrict your content for increasing subscription with the plugin.
Pricing
The Newsletter plugin itself is free. Like all native WordPress plugins, you need to pair it up with an email service. The Newsletter plugin also offers a premium version that comes with more features and integrations.
Blogger(3 site license): $69/Year
Agency(Unlimited site license): $269/Year
ActiveCampaign
Much like HubSpot and MailChimp, ActiveCampaign offers email marketing, marketing automation, and CRM tools for small to enterprise-sized businesses. The ActiveCampaign plugin allows users to embed forms and live chats, and track site visits.
Features and Integrations
ActiveCampaign's email marketing plugin lets you create and embed forms within your WordPress dashboard for collecting leads. Since the platform offers site tracking, you can also implement it on your website using the plugin. Like the HubSpot WordPress plugin, the ActiveCampaign plugin also offers live chat functionality.
ActiveCampaign's marketing automation platform comes with a number of advanced marketing automation features including email marketing, marketing automation, and CRM. However, the platform has a steep learning curve and is best suited for advanced users.
ActiveCampaign also integrates with 850+ apps and platforms and many WordPress plugins offer native integration with the platform.
Price
ActiveCampaign's WordPress plugin is free and the platform has a pretty affordable pricing tier to get started. You can start using ActiveCampaign for as low as $9/Month with 500 contacts and unlimited email sending. However, as we've mentioned, this can increase significantly as your contact list grows.
Final Verdict
Modern WordPress email marketing plugins have grown. The plugins and platforms we've mentioned above work so efficiently that you can achieve any email marketing goal with them. Frankly speaking, it's hard to choose a specific winner.
However, the most notable difference among those platforms is integrations and pricing. Being some of the most popular email marketing platforms, MailChimp, HubSpot, ActiveCampaign, and Sendinblue integrate with many platforms and WordPress plugins.
On the other hand, FluentCRM, MailPoet, and Newsletter primarily integrate with WordPress plugins. You should also note that WordPress has some great Automator plugins that will let you connect your website with many other platforms.
To name a few, WP Fusion and Uncanny Automator. Although WP Fusion is a paid plugin, Uncanny Automator offers a lot of integration for free. Alternatively, you can use automation tools like Zapier, SureTriggers, and Pabbly to connect tools and make them talk to each other.
That brings us to our next comparison, pricing!
This is where native WordPress plugins steal the show. They are cheap and affordable and you don't encounter growth costs unless you're using MailPoet's email service. However, considering the features, pricing, and integration offered, FluentCRM beats Newsletter and MailPoet by a mile.
Regardless, email marketing is a very crucial aspect of your marketing strategy. And the best we can suggest is that you choose a WordPress email marketing plugin that actually suits your business. So do your research, find a tool that suits your business, and get started with email marketing right away!
Subscribe to Our Newsletter
Get email marketing tips, tutorials, and information delivered to your inbox!