Free Tips, News & Tutorials Delivered to Your Inbox!
All the marketing efforts you put in for your company might go in vain if you don't implement the right marketing automation strategies.
Guess why?
By the time you create or manage a marketing campaign manually, your competitor will have more campaigns up and running using marketing automation. As a result, you'll get fewer conversion rates and lower ROI.
But if you implement the right marketing strategies for your business, your job will be way easier and bring better results. From saving time on marketing efforts to making more sales, marketing automation strategies can help with everything. 
So, without any further ado, let's get familiar with some of the game-changing marketing automation strategies that'll turn the table for your business.
What is marketing automation?
Marketing automation is basically the combination of software and technology to perform repetitive marketing tasks by automating them. Some of the tasks where marketing automation is a game changer are:
Lead nurturing
Email campaigns
Customer segmentation
Social media management, etc.
By automating these tasks, businesses can save their time and resources on marketing efforts. For example, If you want to send bulk emails to a specific segment of your audience automatically at a certain time based on their behavior or interests, it'll require a huge amount of time and manpower. That's where marketing automation comes in. 
With the right software and tactics in place, businesses can easily automate their marketing efforts and focus on other important aspects of their operations, such as product development and customer service.
Why marketing automation strategies are important for a business
If you are wondering how marketing automation strategies are going to help your business, that's totally understandable. That's why we want to highlight the main benefits of marketing automation strategies before jumping into them.
The importance of marketing automation strategies is way many. But here are some that you can't just ignore at all.
Allows personalized marketing: Marketing automation tools are good at analyzing customer data and segmentation. Not just that, they also help create personalized messages and send them according to customers' preferred times. Altogether, your business can reach a new level of personalized marketing with marketing automation tools.
Helps with lead nurturing: Lead nurturing is undoubtedly one of the toughest tasks of digital marketing. That gets easier with a proper marketing automation strategy. Marketing automation tools help you nurture your leads by sending the right message at the right time automatically. 
Increases efficiency: By automating repetitive tasks such as email campaigns and social media management, you'll naturally save time and improve efficiency. As a result, you'll have more time for other jobs that matter.
Improves customer engagement: Automated campaigns can be optimized to reach the right audience at the right time, leading to higher engagement rates and increased conversions.
Provides better ROI: Marketing automation can help businesses track and measure the effectiveness of their campaigns, allowing them to make data-driven decisions and achieve a better ROI.
Subscribe to Our Newsletter
Get email marketing tips, tutorials, and information delivered to your inbox!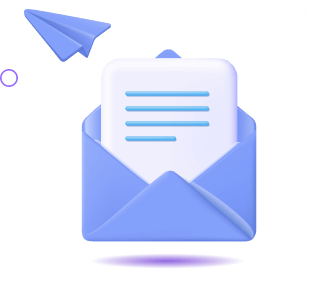 5+ best marketing automation strategies to boost your efficiency
Marketing automation strategies may vary depending on business types, sizes, and purposes. While some businesses might need all the tools and strategies of marketing automation to get better results, implementing a few strategies is enough for some.
Here are the most effective marketing automation strategies to implement in your business:
Automated lead nurturing campaigns
Nurturing leads is undoubtedly one of the toughest and most important jobs for any company. Automated lead nurturing campaigns can be a game changer for big companies that have to deal with thousands of leads every day. 
Wondering how these campaigns work?
Let's say you own a B2B software company that sells project management tools. Therefore, your target customers are the project managers of small businesses. You can use a free trial of your software as a lead magnet and add them to your nurturing campaign that consists of a series of emails. These emails will be triggered based on the lead's behavior.
Your first email of the campaign can be a welcome message, overviewing your software and its benefits. As a part of the nurturing process, you should send an email with a case study showcasing how a similar company benefited from using your product. This email should be sent automatically after a certain period of sending the first email.
Then wait for a week and if the lead has not converted yet, send a personalized demo of your software tailored for that lead. And as your last effort, you can send a limited-time offer as the last email of your campaign.
Now imagine if it is possible to send all these emails manually to all of your leads at the right time?
If you have figured that the answer is NO, you've understood the benefits of automated lead nurturing strategies!
2. Using automated contact segmentation
The proficiency of contact segmentation is often the differentiator between whether a business's marketing efforts are going to bring results or not. You can't sell stuff if you're reaching out to the wrong person with the wrong message and that's where marketing segmentation comes in. 
Automated segmentation allows you to divide your audience into specific groups based on various metrics, behaviors, demographics, etc. As a result, you can send targeted messages that are more likely to resonate with each group.
Let's say your company offers different kinds of products for different audience groups. Chances are that not all of your users are familiar with all of your products. As a result, you need to ensure that you are reaching the right person with the right message when you're reaching out to your audience.
While segmenting a huge contact database is hours of work, an automation tool can do that job within minutes. You can automatically segment your contacts into lists or tags using such tools —making it easy to reach your audience with more relevant messages. 
If you use a marketing automation tool that segments your contacts, delivering the right message to the right people becomes easier for you. Because, once the segments are created, the software company delivers targeted messages that are specific to each group. By delivering messaging that is tailored to each segment, such tools can increase the likelihood of conversion!
3. Automated chatting features on the website
It is almost impossible to be successful for any business without making its customers feel valued. And live chat facility is undoubtedly one of the best ways of making your users feel that they are heard and valued all the time.
Chatbots or virtual assistants can help visitors find what they're looking for, answer common questions, and even make recommendations based on their browsing behavior. This can improve the user experience, increase customer satisfaction, and ultimately lead to more conversions.
For example, a clothing retailer might use an automated chatbot on their website to help customers find the perfect outfit for an upcoming event. The chatbot could ask questions about the occasion, the customer's style preferences, and their budget, and then recommend a few options from the retailer's inventory.
4. Drip campaigns with specific triggers
Once your business gets going, your audience database will increase and you might get baffled by the huge increase in numbers. In such situations, it's not easy to run different automation funnels based on the various activities of your users. Even that job can be simplified with the right automation strategies!
Try Our Free Marketing Automation Plugin for WordPress!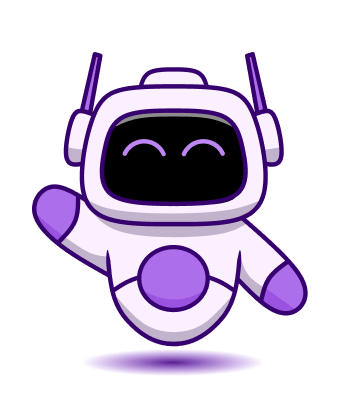 Using the right tool, you can set up automated email sequences that'll be sent over time to a specific audience. And specific triggers like lead magnet download, website visit, abandon cart, etc will trigger separate emails that will be sent depending on a user's action.
Consequently, the rest of the sequence will be delivered based on the first email to ensure the highest chance of conversion.
5. Automated follow-up emails
Follow-up emails are super helpful in retaining customers or reminding them about a product or service they might have shown interest in previously. With relevant follow-up emails, your business can stay on top of your users' minds and increase engagement for your business.
However, it's almost impossible to follow up on a large database manually, and that's why you need automated follow-up email marketing strategies. 
For example, you can automate an email sequence to thank customers for their recent purchase or registration. And once those emails are delivered, you can offer them a discount on a future purchase or invite them to join a webinar. By automating these emails, you can keep your audience engaged even if you're busy with something else.
Read this article for some excellent follow-up email subject lines.
6. Automated result tracking
In this competitive market, you can't win without making data-driven decisions. To do that, you need to analyze your overall marketing results and see what changes you need to make.
Automated result tracking does that job for a business. It allows a business to track and analyze the overall effectiveness of its marketing campaigns in real time. 
By using the necessary tools, you can monitor various KPI metrics of your audience, like click rate and click-through or conversion rates, and adjust your campaigns accordingly. For example, say you are an e-commerce retailer who uses automated result tracking to monitor the effectiveness of your Facebook ads. By monitoring various metrics, you can adjust ad targets or messages based on the results. 
As a result, your overall sales and growth will increase without constantly worrying about the results.
Conclusion
In this competitive marketing world, you simply can't just overlook the importance of applying the right marketing automation strategies. You can never do something massive by doing it manually. So if you want to grow your business, marketing automation strategies are the ultimate solution.
And we hope this blog was helpful enough to enlighten you about how you can apply automation strategies for your business. Don't forget to let us know where and how you are implying marketing automation strategies and what results you are getting.
Try Our Free Marketing Automation Plugin for WordPress!