How to Make Money with Email Marketing for Beginners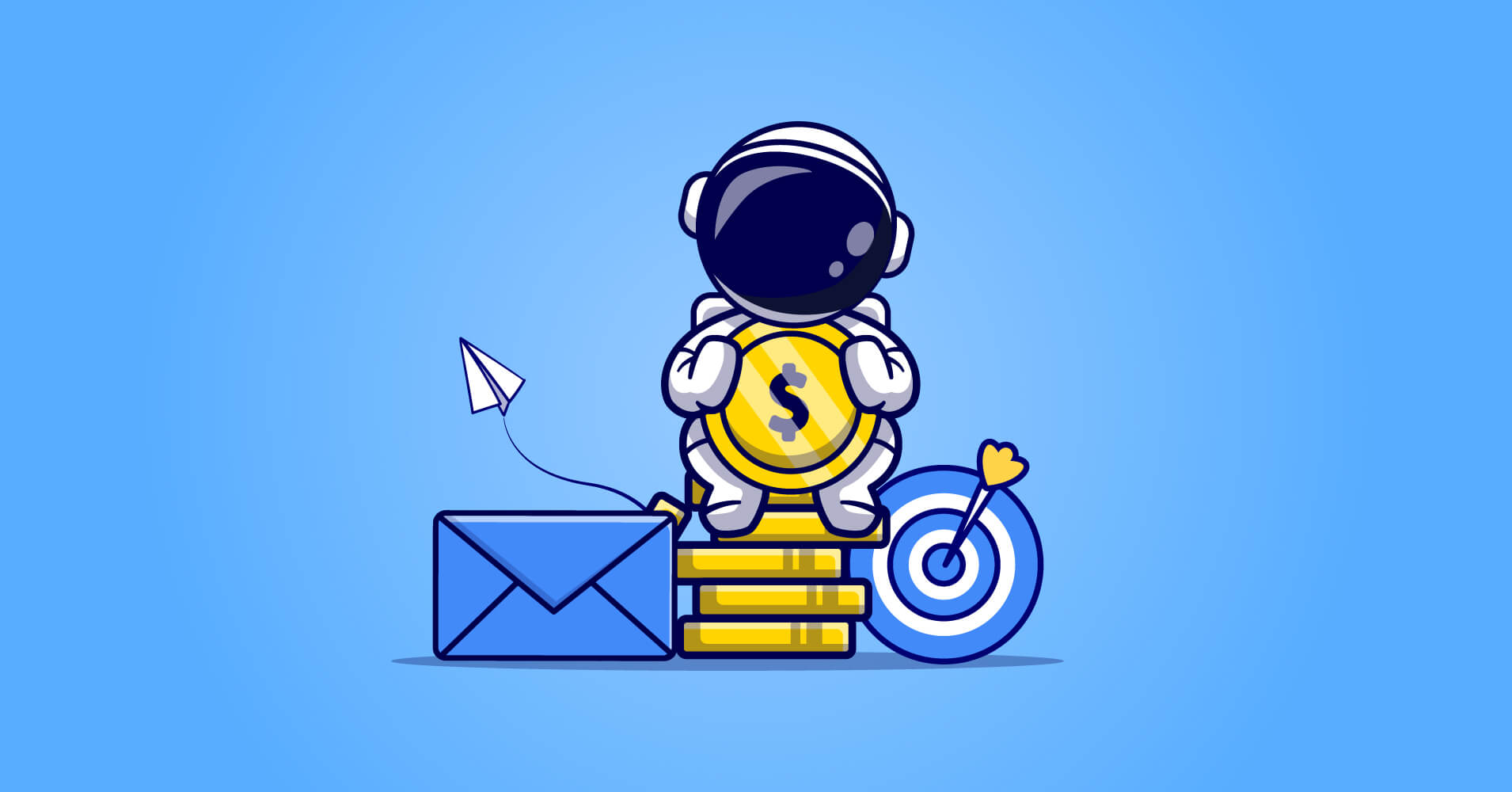 You probably doubt if email marketing still works, let alone if it's possible to make money from it. Sure, new channels and innovative ideas are worth exploring. But when it comes to a proven marketing channel like email, it's worth all the effort!
One can make money with email marketing by promoting a business, selling a product or service, etc. However, it's not as straightforward as it used to be.
While some are earning a fortune with email marketing, some are struggling just to get their emails delivered. If you're going through the same struggle, keep reading the article to learn how to make money with email marketing!
Let's begin with what email marketing is…
What is email marketing?
Email marketing is an effective strategy to reach out to your prospects with commercial emails. Though email marketing strategy varies from business to business, the primary purpose remains the same, promoting your brand.
Email marketing can create brand awareness, keep your leads and customers informed, and drive sales and revenue.
It all starts with building an email list. People who have previously shown interest in your business are likely to buy your products or services. Once they have signed up for your emails, you can start reaching out to them with relevant offerings.
When it comes to engagement, you need to send relevant emails at the most convenient time for your subscribers. If the timing and offering of your emails are irrelevant, someone else will bag your customer by being more engaging.
Email segmentation, personalization, automation, behavioral email marketing, etc., can help you with a better engagement. These will help you to add value to your subscribers and provide them exactly what they want when they want. And when you can do that, sales and revenue will follow!
However, you can't do mass email marketing like the good old days. Complying with GDPR, CAN-SPAM-Act, etc., is very important to ensure email deliverability. You also have to ensure a number of things to keep your emails out of the spam folder.
Is it possible to make money from email marketing?
Earning money with email marketing is not easy as it used to be. On the other hand, some people believe social media has taken over the online money-making scene.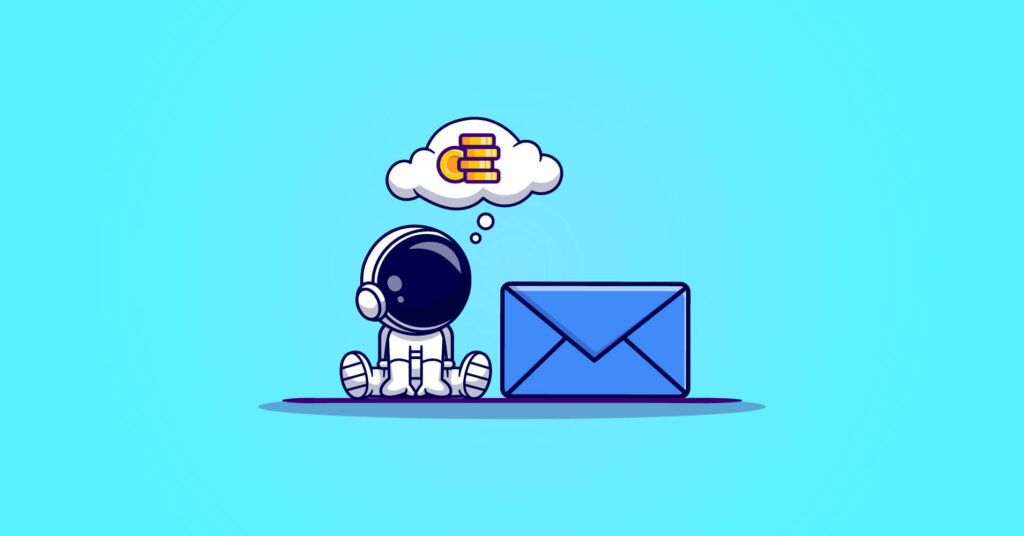 There's an ongoing debate on the best marketing channel, and many are still confused between social media vs. email marketing. But statistics speak for email marketing and show that it's possible to make great money with email marketing. Here are some:
These stats should be enough to assure that earning money with email marketing is more than possible. Then why are you not getting the piece of cake that everyone enjoys? There can be plenty of reasons. Here are the most common ones:
You don't have a targeted list.
You haven't segmented your email list correctly.
You aren't personalizing or over-personalizing your emails.
You aren't using an email automation tool.
Your emails aren't being delivered.
Most of these issues can be tackled by following the basics. And when you do so, no one can stop you from making money with email marketing!
Now that you know how to get your email marketing game right, let's look at some amazing ways to make money with email marketing.
Subscribe to Our Newsletter
Get email marketing tips, tutorials, and information delivered to your inbox!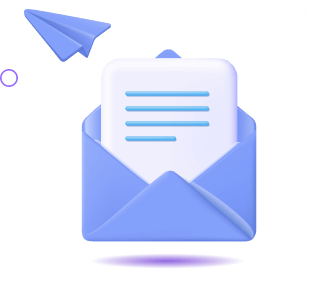 7 ways to make money with email marketing
Why would you even do email marketing if not to make money?
Yes, the ultimate goal of email marketing is to make money and there are many ways of doing so. If you don't know which they are, here are seven ways to make money with email marketing:
1. Sell your product
Many people start email marketing without having their product. Though it's not impossible to make money without your product, you can earn a lot more if you have one. Those who already have their own product can skip the following section. If you don't have a product to sell, let's continue.
You should first aim to find either a physical or digital product with less competition. Confused about what to start with? Here are a few ideas about some digital products:
Online courses
Personal coaching sessions
Membership in different media
Classes or workshops
eBooks
Training guides
Among these, selling online courses has proven to be a highly profitable business. If you think you have the required expertise in any topic, consider creating an online course.
2. Sell affiliated products
Of course, coming up with a product idea isn't a piece of cake for everyone. So you might not want to go through the trouble of coming up with new products. In that case, you can consider affiliate marketing.
Affiliate marketing is a method of making selling other people's products for a commission. Many companies will let you join their affiliate programs without asking any questions. Since they will be able to make more sales through your promotional efforts, they also won't mind paying the commission.
Not familiar with Affiliate marketing?
Here's how it works:
Partner up with companies looking for affiliated marketers. Ensure to affiliate with a company with whom your email list is relevant.
You have to promote and sell their products through email marketing. For every sale, you will get a commission.
If you can sell many products, you can even negotiate your commission rate!
Email marketing is a very effective way to sell affiliate products and you can make a very good income by promoting affiliate products. Ensure that you have a good relationship with the contacts in your email list, reach out to them with relevant products and offers and you should see the revenue flow in!
Want to start right away?

Our affiliate program is open to everyone and you can earn a 20% commission each time you make a sale!
3. Pay attention to the subject lines
This is where many email marketers struggle. Whether you sell your product or affiliate, you can't make someone open your email without a fantastic subject line, let alone make a sale. Regardless of the email quality, it takes around 4 to 7 emails per lead to get a response.
However, it's possible to bring the number down by following some simple tricks:
Write a subject line your audience can relate to
Keep your subject line short and simple
Consider adding your contact's name
Create urgency by using FOMO strategies(e.g., 20% off if you buy within 24 hours)
Make sure your email is timely
Don't be afraid to sound punny
Avoid using all CAPS
A/B test subject line
If you're following up with someone you've previously contacted, you can also check some subject lines for follow-up emails we love and recommend.
4. Use psychological tricks
What's the difference between a highly converting email and an email that no one opens?
The former uses psychological tricks, whereas the latter is just a cold email. If you can't make people feel the urge to open your email, why would they?
This is where psychological tricks can guide you. FOMO, AKA fear of missing out, is one of the best psychological tricks you can introduce in your email marketing strategy. Creating urgency by mentioning time is running out, or a popular product is going out of stock are some excellent ideas to trick people into making a sale.
Similarly, addressing the user's pain can also boost your revenue. So try to understand your audience's psychology and make sure you're using that to maximize your email conversion rate.
5. Upsell the best products
Do you know who is most likely to buy your products?

– Your existing customer!
How?
Think of this, an existing customer knows what you offer. And if they liked what they bought, they would be interested in buying again. You can easily turn that trust into sales and earn more with email marketing.
Note that, you can't just recommend any product to up-sell unless the customer needs it. Analyze what customers have bought and promote something based on that. They need to find the up-selling offer lucrative enough to spend the extra bucks!
6. Cross-sell related products
Cross-selling is a similar tactic to up-selling. While upselling means promoting a more expensive product, cross-selling is the tactic for selling an additional service or product similar to what they bought.
Cross-selling can be a more effective tactic than upselling because someone who just brought a product might not be interested in buying a more expensive product right away. But if your customers are satisfied with the first product they brought, they'll surely consider buying an inexpensive product!
For example, a customer who brought a phone may also need an earphone, a phone case, and a screen protector. You can bundle all these products and take full advantage of the user's interest by setting up a cross-selling email!
7. Redirect your subscribers to another website
If you have a good relationship and understanding with your contacts, there's a nifty trick to earn a few extra bucks.
No, you are not going to do something illegal. Tons of companies will pay you handsomely to redirect your subscribers to their website. Some companies even pay upto 1 dollar per visit to their landing page, content page, or the product page.
You can't redirect the people from your email list to any website. All you have to do is choose websites that align with your subscribers' interests. While this kind of approach helps your contacts find something they are interested in, you get to earn some money from the company that you're promoting. Win-win for everyone!
5 tips for making money with email marketing
People say email marketing is super easy, but very few have mastered it. Because it is not just about sending emails; if it were, everyone would have been making money.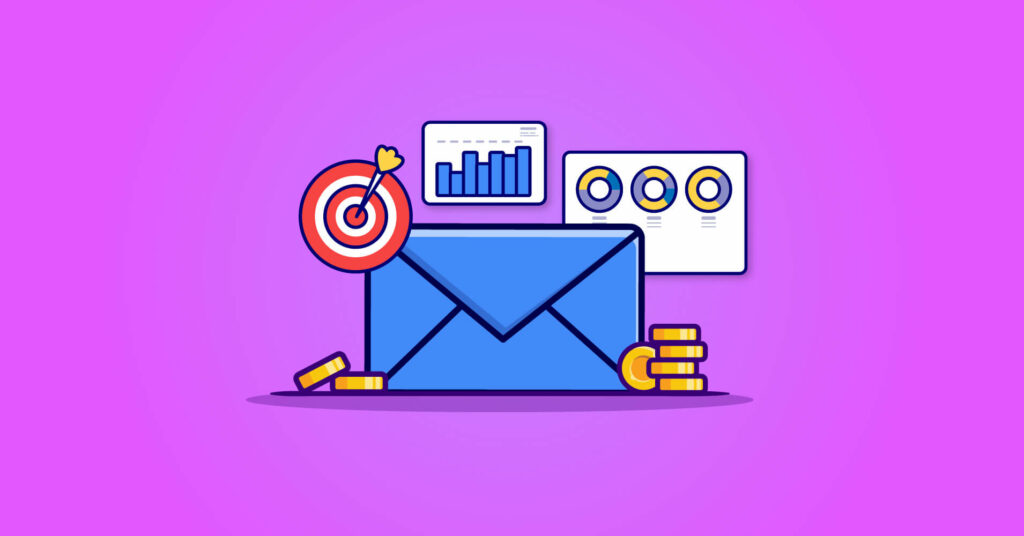 Without a proper email marketing strategy, you will struggle to get your emails delivered, let alone make money. Good email marketers know about different strategies and constantly try to learn new ones.
You should imply some strategies in your email marketing campaign to start making money. Here goes some of them.
1. Make a targeted list
There are many examples of email campaigns where marketers sent thousands of emails, and the response?

Zero! Nada! Zilch!
Guess why they were so unfortunate?

Because they didn't have a targeted list of emails. As a result, people couldn't relate to the products they were promoting and didn't open the email.
If you don't want that to happen with you, start building a list with the emails of people interested in what you sell. You can collect emails from your website visitors, LinkedIn, social media, etc.; just remember to check if their interest aligns with your product or service.
2. Plan a SMART email campaign
First, let's introduce you to a SMART email marketing campaign. The letters in SMART stand for
Specific: You need to run your email marketing campaign keeping a specific goal and people in your head. A campaign can specifically be about only creating awareness, making sales, etc.
Measurable: The email marketing campaign you are running needs to be measurable according to different metrics. Measuring will give you an idea of if you will meet your goal in time.
Achievable: You can't set an absurd goal for your email marketing campaign. That's why the campaign needs to be achievable. Otherwise, you might get disheartened.
Relevant: If your campaign's goals aren't relevant to the customers, achieving them will be tough. That's why the goal of your email marketing campaign needs to be relevant to the customers.
Timely: You need to set an achievable goal within a specific timeframe. Having a deadline is a must to determine how your campaign has performed. If your campaign fails to achieve the goal in time, you need to work on your strategy and set a new goal.
How having a SMART campaign is going to help you?
With a SMART campaign, you will know what to expect. Hence improvising according to any situation will become easier. Thus, you'll keep earning money regardless of the situation.
3. Segment your email list
Yes, you can prepare an excellent email list and start a campaign. But don't start dreaming about the money yet. Hundreds of email marketers send emails daily to the people on your email list and you need to stand out among them.
How can you do so?
Well, segmenting your list will help! A study by DMA shows that segmented emails generate almost 58% of the total revenue.
Segmenting the list allows you to send subscribers personalized emails. If you segment your list according to what they like, products they have bought, abandoned cart, location, interest, etc., You'll know their pain points and precisely what they want.
4. Personalize your emails
People may receive and ignore hundreds of emails every day, but they rarely ignore a personalized email. This is why email personalization is vital.
Subscribers receive personalized emails as some sort of gift rather than just another irritating email. They feel special and think that you value them more than your competitors. As a result, they become your regular customer, and you keep on earning.
Not sure how to personalize your emails?
– Here are some excellent email personalization techniques you can start utilizing!
5. Automate emails
Timing and relevance are two crucial aspects of email marketing. While some emails need to be triggered based on emails, some emails need to be timely. Moreover, there are a few specific times and days when emails perform better.
For a person who also has a business, it's not possible to be free to send emails precisely when specific events happen. This is why it's important to be able to automate your emails.
Automating repetitive emails can take the stress off your shoulder and assist you to be timely and relevant. With an email automation tool, you can set triggers to perform an action based on the condition you give. You can also set what time of day an email should be sent.
As a result, you can provide the subscribers with precisely what they want and when they want. Which will increase your sales and bring you more money.
There are many email automation tools in the market. you can choose any of them and start shaping your user's journey.
However, email automation tools can get expensive as your email list grows. But don't worry if you're using WordPress. Our excellent marketing automation plugin, FluentCRM, can help you automate your email journey at the most affordable fee. There's no monthly subscription or growth tax!
Try Our Free Marketing Automation Plugin
Download our marketing automation plugin and start sending automated emails FREE!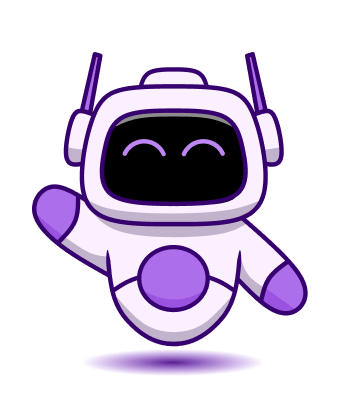 Start making money with email marketing
Making money with email marketing was never easy. At least now, it's more complicated than ever. Hopefully, you will start making money as soon as you imply the strategies and tips you learned here.
Don't be scared or impatient seeing others' success. Keep up your hard work and let us know if you already have a strategy that's working for you.