The FluentCRM Automation Report documentation provides information on the Report section of the FluentCRM automation tool. It will help companies to analyze and evaluate the data of their campaigns and customer interactions and take action to improve their CRM strategy.
Automation Diagram #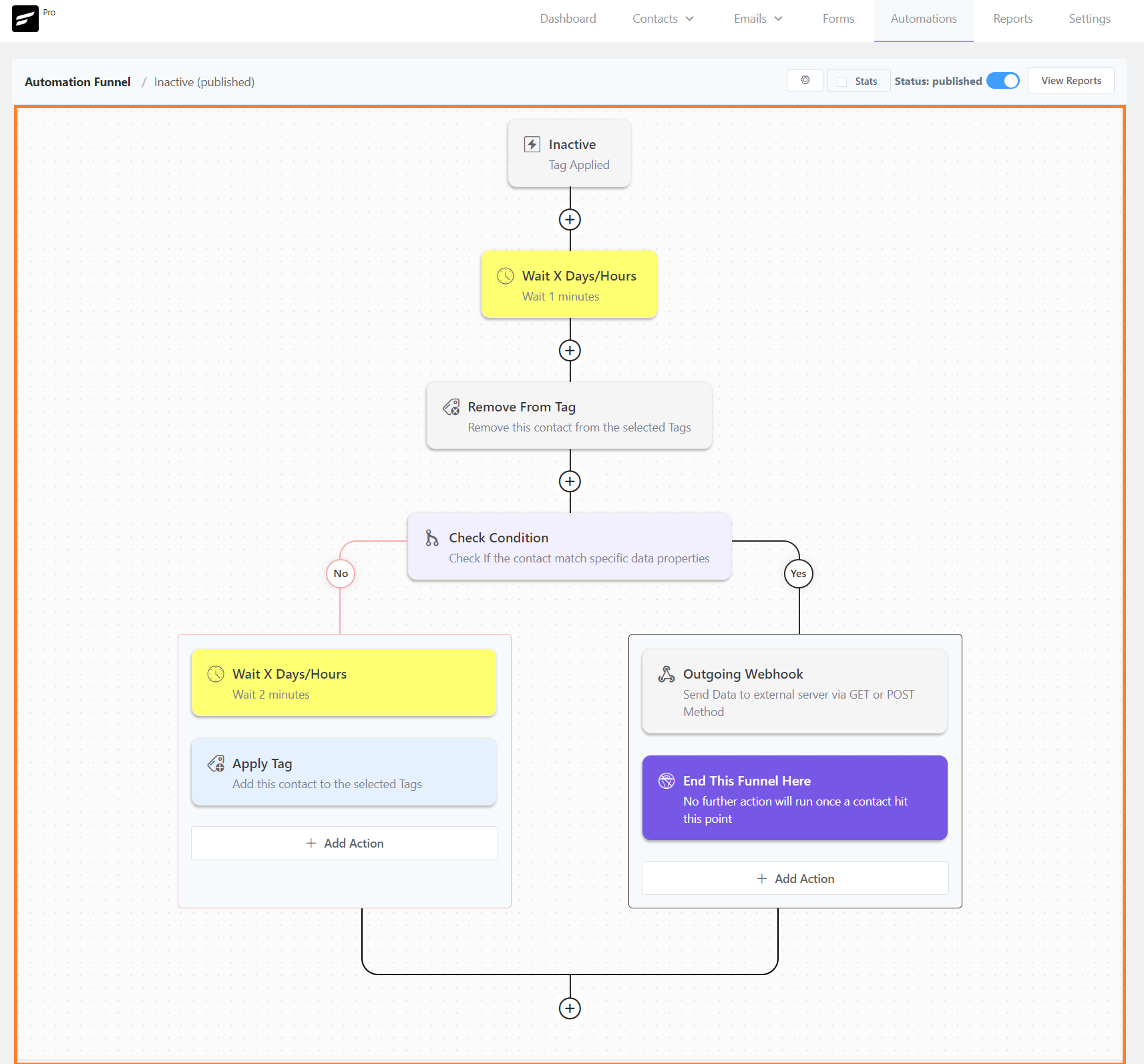 Report Summary #
There are 3 types of reporting available in FluentCRM as below.
Chart Report #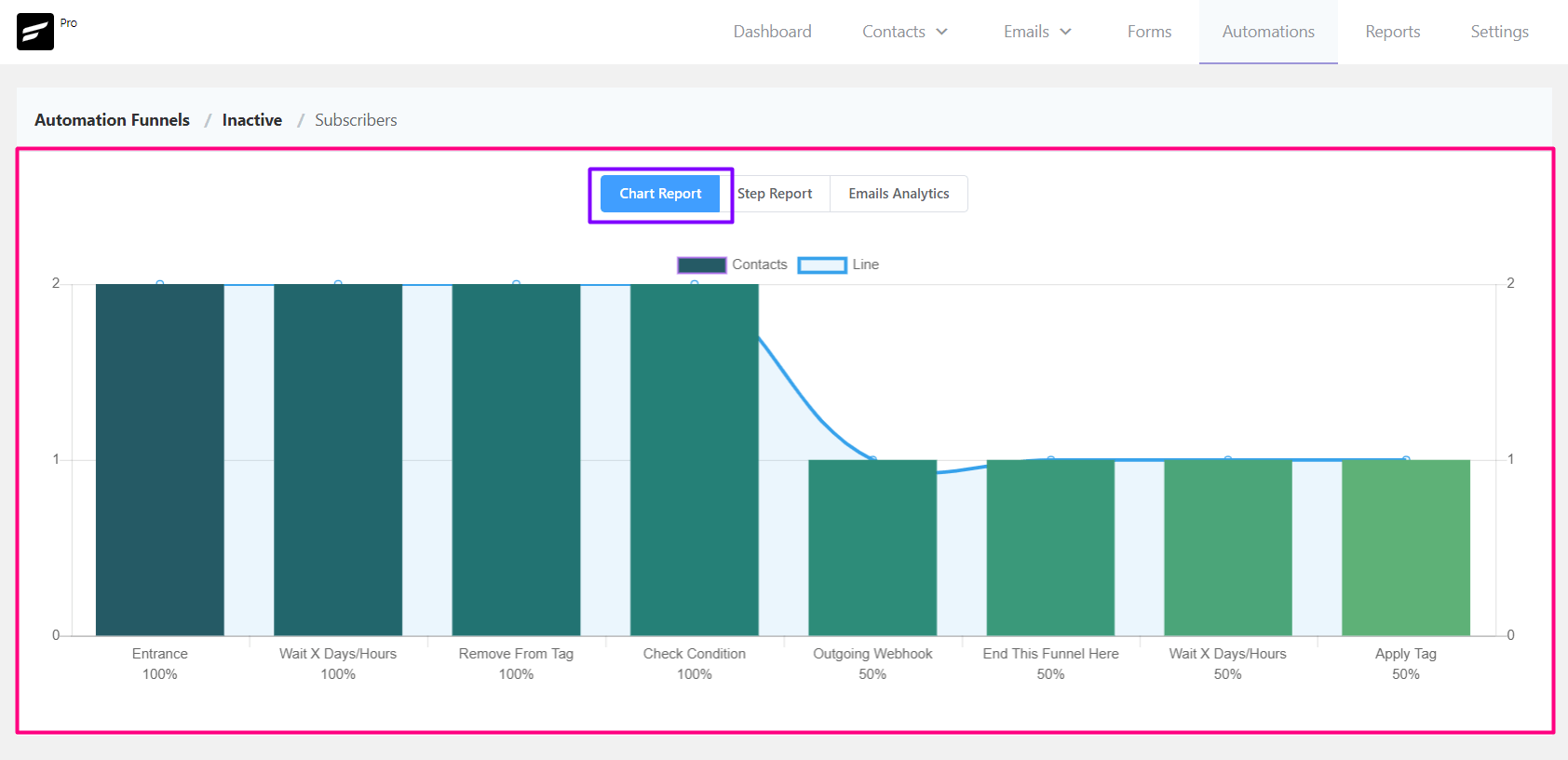 Every action of your automation will be reported to you chart-wise in the chart report.
Step Report #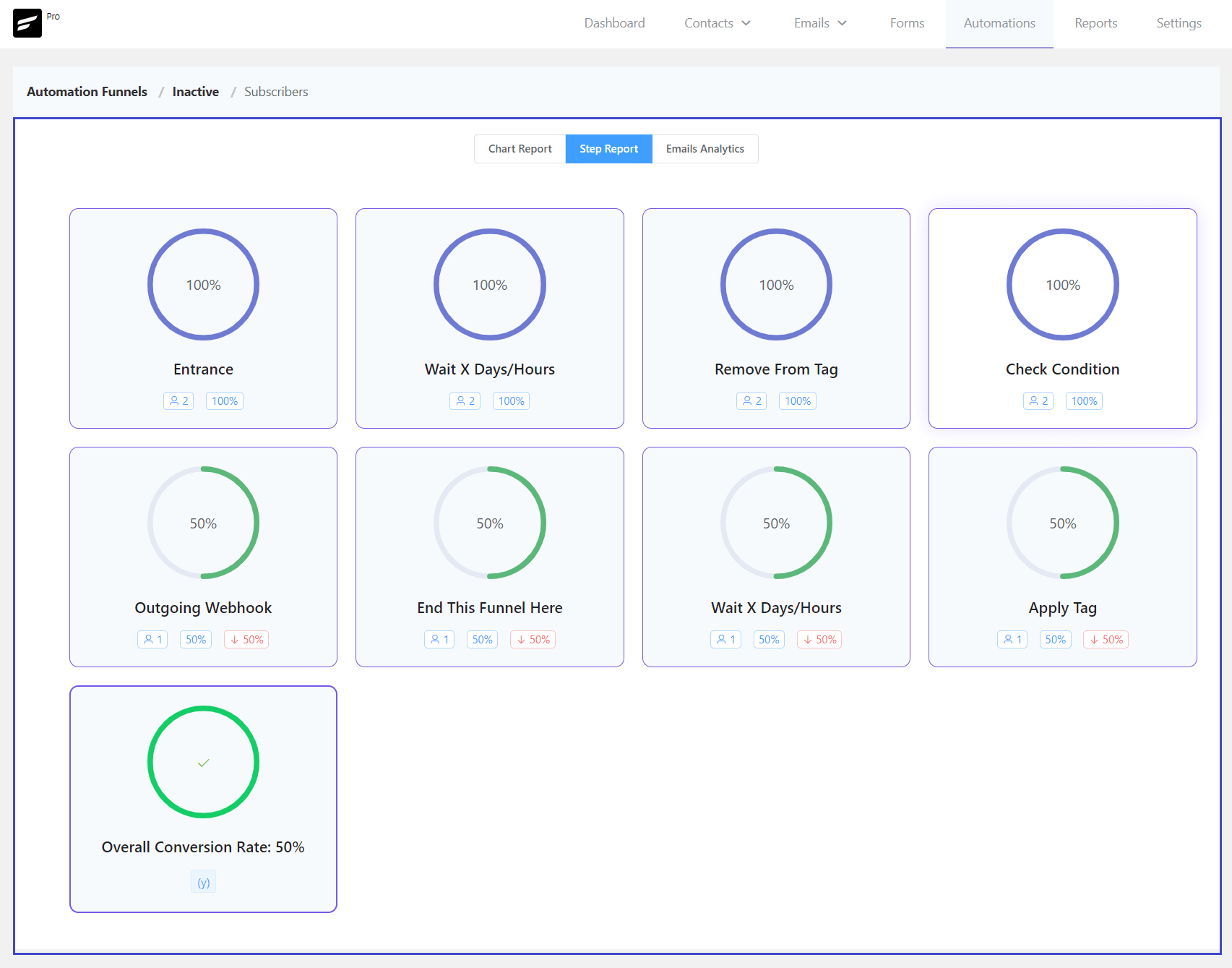 The step report also shows the actions of automation with a circle graph.
Email Analytics #

Email analytics reports your email automation action reports. Four different results show in this section.
Sent: How many emails were sent using this automation will be shown in the report.
Opened: You can check here how many subscribers have opened your email.
Clicked: If you included a link in your automated email, this section will indicate if the recipients opened the link.
Unsubscribed: This will provide the unsubscribed rate.
Individual Reporting #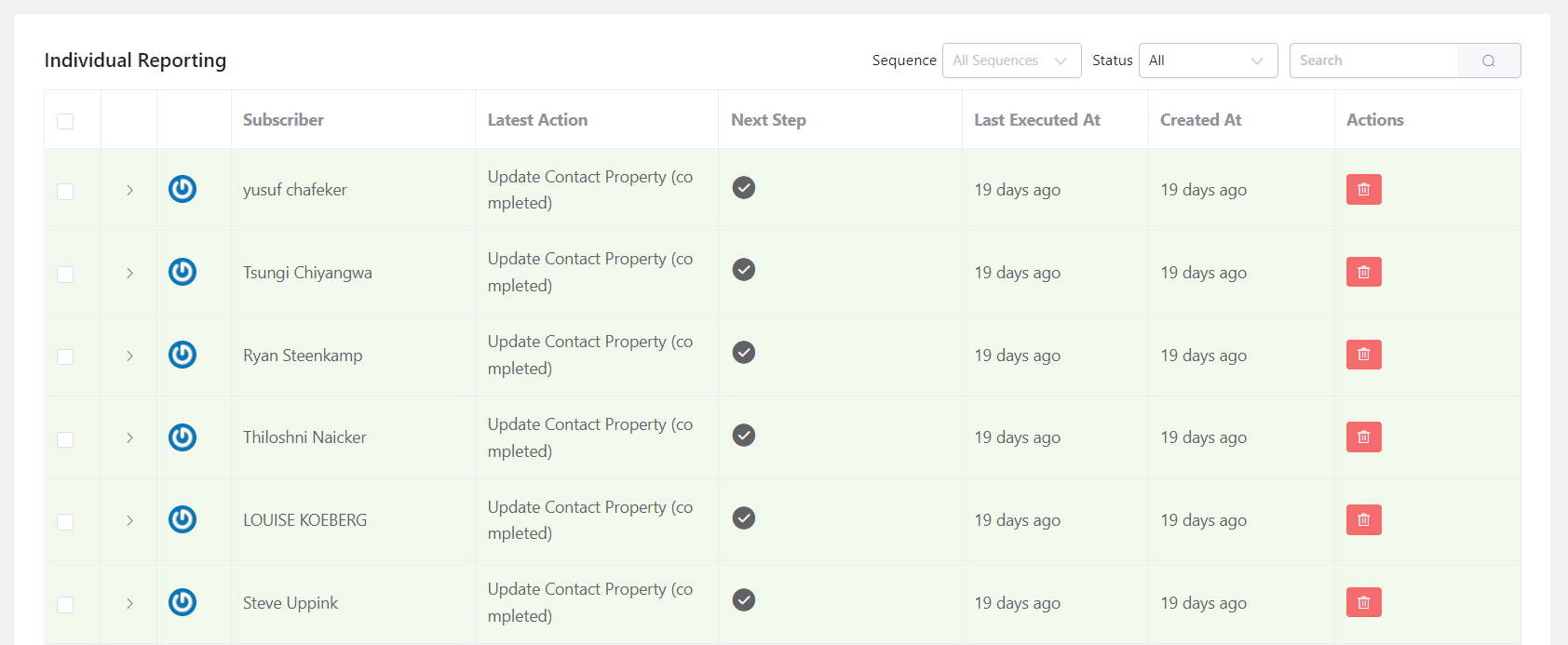 The individual report will show you the report of every contact.
Individual Actions #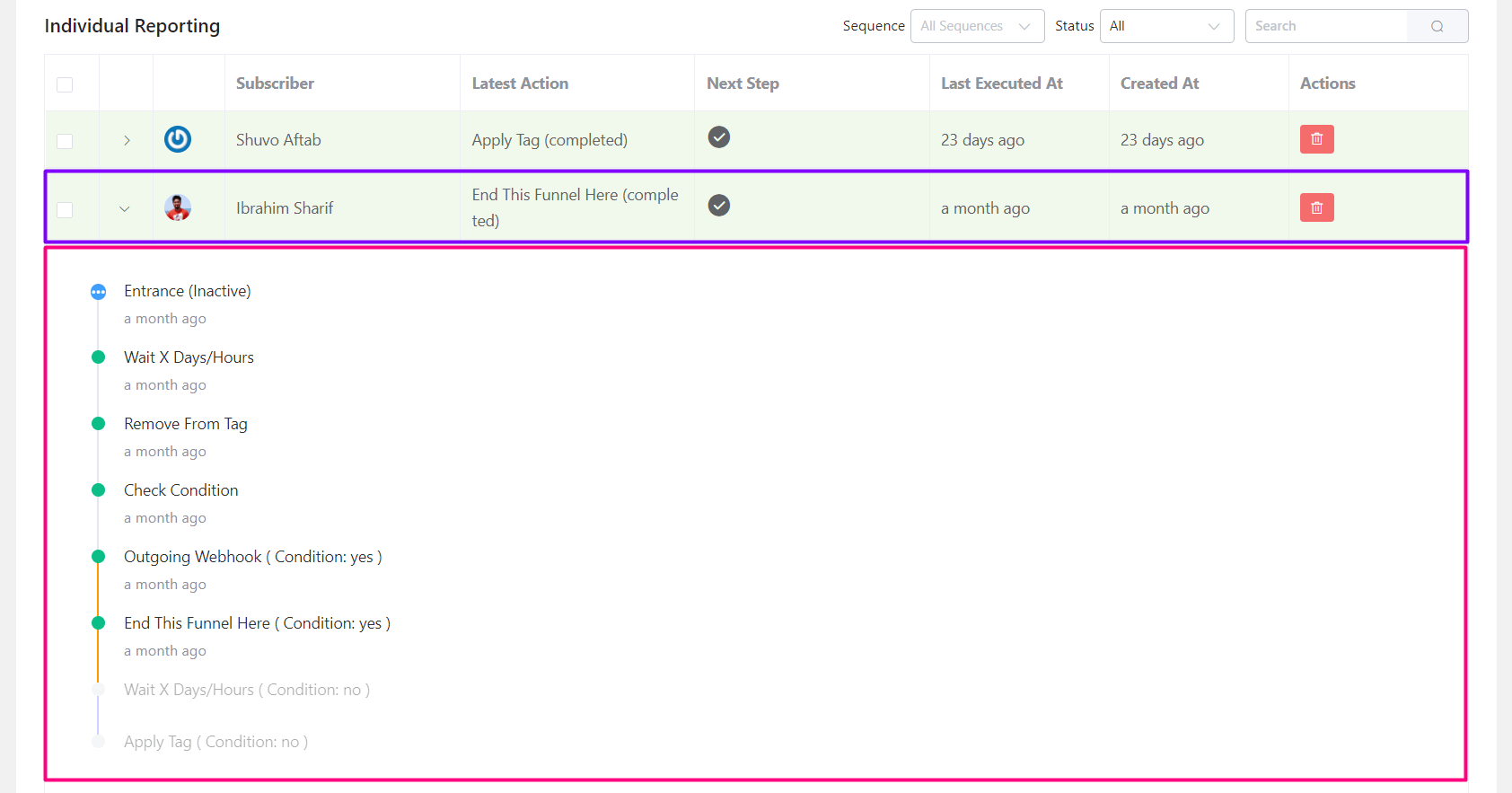 Each action displays a report on an automated activity along with the contacts.
Filter by Actions (Sequence of Steps) #

According to the automated action, this will filter the reports.
Filter by Status #

All: It will show you the reports of all the contact listed for automation.
Active: This will display any active automation that hasn't yet been finished.
Completed: You will be shown each unique outcome of the finished automated activity.
Canceled: Cancel displays a report of any cancellation performed by automation for that particular contact.
Pending: Pending refers to a report that is on an automation's still-pending list and is awaiting a subscriber.