10 Best E-commerce Email Marketing Tips for Retailers
The retail industry is way more competitive than it was ever before. Why wouldn't it be? The rise of e-commerce and growing interest in entrepreneurship have been adding to the competition every day. And to win the competition, you must stand out.
Email marketing always comes first when we're talking about winning the e-commerce competition. It is the most productive marketing channel that gives you the chance to stand out and maintain constant communication with your customers, helping you build lasting relationships.
You may be an expert on every other marketing strategy, but you're not doing yourself any favor if you are not prioritizing email marketing. An e-commerce retailer has to have meaningful and friendly relationships with the customers.  And to help you out, we're here with some of the most vital e-commerce email marketing tips.
10 best e-commerce email marketing tips for retailers
Email marketing works because it's trustworthy and has a personal touch. However, some e-commerce email marketing practices are almost necessary for keeping a professional relationship that builds upon trust.
With that being said, let's start with the below checklist on e-commerce email marketing campaigns:
And because you might need further assistance for conversion optimization, we've also added a few tips for email crafting, testing, and tracking. So without further ado, let's start!
1. Welcome the subscribers
Suppose you invited your friends to come over. But when they arrived, you didn't say a word to welcome them. How'd that be a decent thing?
Similarly, if a new subscriber joins your email list and you're silent, that's not a good user experience for your leads. Besides, the perfect time to reach out is when you get a new subscriber.
According to GetResponse, welcome emails have the highest open rate, 88.7%!
First impressions matter the most! So, if you want your subscribers to feel comfortable, send them a welcome email right away. Let them get to know you better while you find out what they expect from you.
You can send text-only welcome emails or add interactive visuals. In short, any format you think suits your business well. Just keep everything professional. Before you start, you can check out some e-commerce email marketing templates from Airbnb, Asana, Casper, Grammarly, Starbucks, etc. They use unique yet similar approaches and stay in contact with customers from the beginning.
2. Personalization is convenient
Reaching the target audience while maintaining your web store can be difficult. Also, more than one group of people can have an interest in a single product.
You can't always take your business to everyone without knowing what they want! And that's exactly why we emphasized email personalization heavily in our previous article.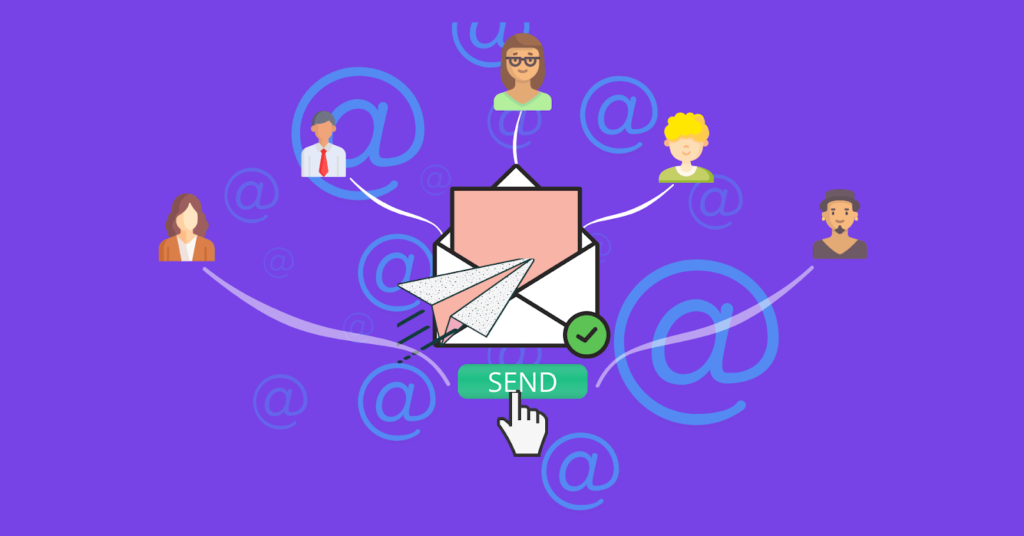 Personalizing your e-commerce email marketing campaigns according to the audience preference is the smartest trick. Tailor the emails to fit each customer. Besides, it would be wise to keep an eye on customer wish-lists and what products they usually buy. If they purchase the last remaining product from your stock, email them to notify them when the product is back in stock. Sending emails about roller skates to an adult over 40 is less likely to make you any money! Know your target audience's demography and lifestyle choices and segment the list by following customer preferences and shopping habits. You'll be surprised by the results!
3. Keep subscribers engaged
People are way more distracted than before. You wouldn't want your leads to forget about you and later buy from somewhere else, do you? Then keep them interested and inclined to shop from you frequently.
49% of people say that they get way too many marketing emails every day.
It's important to grab people's attention on the first try. What can you do to grab attention with your first try? – Offer something they can't ignore!
Let's say you sent an email saying that you are offering free shipping, a user discount at checkout, or a free trial. You can bet that people will be swarming into your digital store! Applying these simple tricks in e-commerce email Marketing can help you develop a two-way relationship with customers.
Keep in mind that you simply want your email recipients' attention. So, do it right, and don't be too pushy.
4. Confirmation
After you receive an order, do you just send a "thank you" and not interact further? That is certainly not the way to go! Your customers need the reassurance that you understand what they want and they are getting the desired service from you.
Emails for confirmation can be about orders, account creation or subscription, shipping arrangements, receipt, booking, appointment, etc.
Order confirmation emails have around a 70% open rate, and 64% find these emails valuable. It can be an automated email that notifies customers that their order has been placed. You can also add what facilities they will be getting within the subscription confirmation emails.
Likewise, after order placement, you can email the buyers about shipping costs, delivery duration, weight, or amount. This helps you get remembered by your audience as a responsible e-commerce organization that genuinely cares about its customers.
5. Take a survey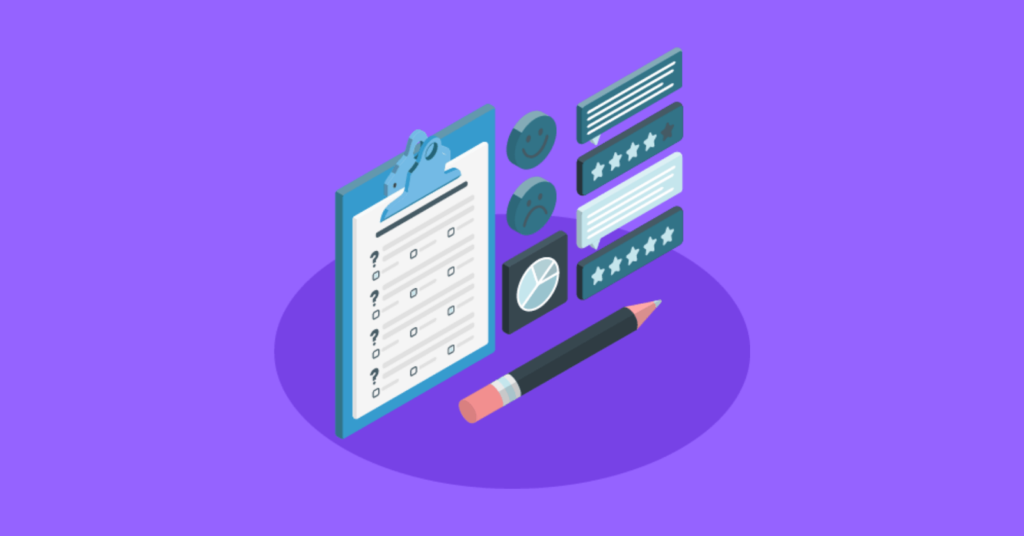 You don't get an answer until you ask a question. Similarly, you can't know what your customers experience on your e-commerce site if you don't ask about it!
An email to survey customer's shopping frequency, preferences, desires, and persona can significantly improve your user experience. However, you also need to give them something in return for their survey responses. A simple reward of a discount or a gift certificate might convince them to participate.
However, it is understandable that some people will just fill up the survey carelessly with false information for the free stuff. Instead of sending them survey campaigns, you can send the survey email after they have purchased and promise a gift on their next purchase. Along with some excellent customer responses and reviews, this kind of e-commerce email marketing tactic can also improve sales!
6. Invite to refer
Do you want free leads? Encourage your consumers to refer you to their friends and family. It's the email list growth tactic used by many famous e-commerce owners. Studies show that 92% follow into referrals from close ones. So it's not simply a list growth tactic but also an extremely conversion-focus strategy.
The question is, why would someone recommend you if they're not getting anything in return? If your customer refers you to others out of the goodness of their heart, then it's excellent! But the best e-commerce email tactics would be implementing a referral discount.
Take the Bombas referral program for an example. Their email contains clear directions for the "Refer a Friend" program and mentions the free pair of socks they'll get.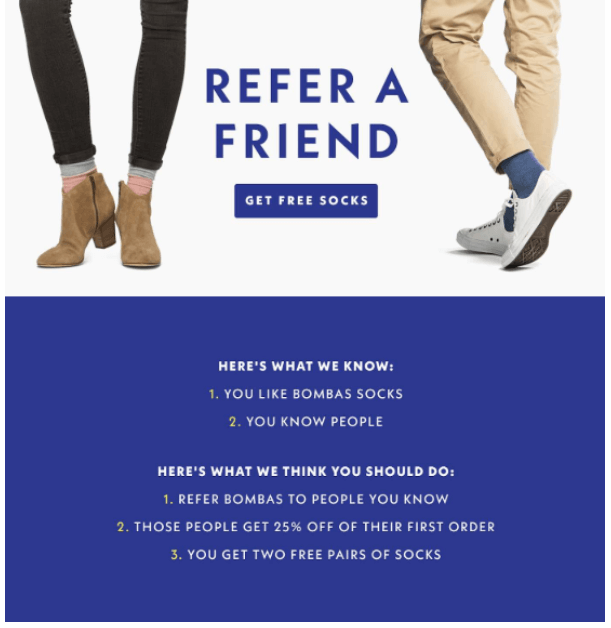 Even if you can't give something away for free, you can most certainly assure them of a discount upon their next purchase.
Entrepreneur Jim Rohn said, "One customer, well taken care of, could be more valuable than $10,000 worth of advertising". So, if you cater to your customer's needs, you can get more customers once they refer you to others.
7. Upsell and cross-sell
Being an e-commerce business, you might have heard about upselling and cross-selling strategies. Or better, you might be already using upselling and cross-selling tactics on your store. These tactics are incredibly useful for increasing conversion rates.
What about upselling and cross-selling via emails? – are you already using them or not?
An email containing details of some of your top products right after a customer bought something from you will keep them attentive to your store. This way, they might come back to buy some more.
Suppose an individual just bought a laptop from you. You can upsell them with an email about a more feature-packed laptop. Similarly, you can get into their inbox with wireless headphones for cross-selling items.
8. Appreciation
Just like confirmation emails, a "thank-you" email counts as an assurance. It's not only for the sake of formality. It's also about making your customers believe that you recognize and value them.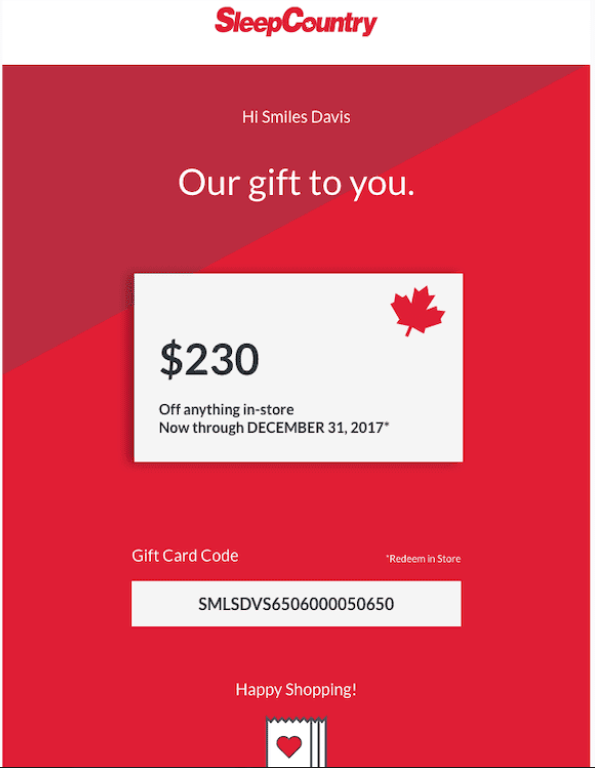 SleepCountry simply offers a discount as a thank-you. After the product is shipped, another thank-you note with some details about other products will bring good results as well. This increases the chance of selling more.
Similarly, right after a customer buys from you, you can send them a thanksgiving email for shopping with you. You don't have to wait for the customer's purchase, though. Send a thank-you email anyway just to keep in touch or to appreciate them. A thank-you goes a long way!
9. Discounts and sales
Discounts are useful for a high customer retention rate. They are helpful for binding your buyers with exceptional deals and making them feel valuable and lucky. 
However, you can't go on offering everyone a discount on your products or services. It won't be reasonable even if you have deep pockets. You should provide exclusive deals only to your loyal and regular buyers. And this way, you can have them come back more often.
Setting up a sale mid-season, exclusively for repeat customers, is another way of boosting conversion.
10. Follow-up
As we said earlier, you can't ignore your guests when you invite them in the first place! Not keeping up with your customers is the same thing.
Don't forget about customers after subscription and single purchase. Drop by their inbox once in a while with your marketing newsletter, discount email, or new product details.
Besides, growing your email list won't accomplish anything if subscribers tend to opt out or disengage. To ensure lesser opt-outs, you can send them a follow-up email with a subject line like, "We miss you here at X" or "Here's what you missed while you're away," etc. 
You can also include a discount for the customer's purchase resume. Simply win them back!
Want more? – Craft, test, and track!
All sorts of e-commerce email marketing campaigns can only be successful if you work a little more on your e-commerce email templates. Since they are the ones your audience will see, you need to pay special attention to crafting, testing, and tracking emails.
Here are some more tricks to boost e-commerce conversion rates through email marketing.
Design and craft an intriguing email that people will be tempted to open.
Optimize your emails for mobile phones – 42% of users check emails on their mobiles.
Use shorter subject lines to grab your audience's attention.
Test and proofread the emails for any false information, spam triggers, or any silly mistakes before you send them. Read our article on why emails go to spam to avoid silly mistakes and spam triggers.
Nail the conversion with a friendly approach.
Grow the email list by catching subscribers from your website's sidebar, header-footer, and during checkout.
If you don't have the time to manually craft emails, use "Autoresponders."
Track and monitor the results of your campaign.
And above all, empathize with your audience's needs. No e-commerce can offer a solution without solving its audience's problems. And if your objective is to win the growing competition against other retailers, you must prioritize your customers over anything else!
E-commerce email marketing is pretty much open to all. And while we tried to cover the necessary ideas, you can come up with your own. But most importantly, you need to find out what emailing strategy your brand should have.
Boosting the customer conversion rate with email marketing campaigns is not always easy. You might have to be invested a little more than you think. But in the end, it's all worth it!
With that said, we wish you all the best in your journey.
Looking for an inexpensive email marketing automation tool?
E-commerce solutions for email marketing are quite expensive. We know how much tools like MailChimp, ActiveCampaign, ConstantContact, etc., cost. But if you're managing your website via WordPress, we can offer a fantastic tool for you.
FluentCRM is a CRM and email marketing automation tool for WordPress. It is equipped with all features required for running successful e-commerce email marketing campaigns.
And the best part?
You don't need to set it up like the traditional CRM solutions! FluentCRM centralizes your customer's data and, lets you launch email campaigns, email sequences and offers granular reporting for better tracking. And if you're too busy with other e-commerce tasks, you can automate your store's regular email marketing activities by setting up email marketing automation.
The plugin is inexpensive for most small businesses, and you can set it up with your favorite email sending service for cost-effectiveness like never before. And because FluentCRM is completely self-hosted, you don't have to worry about paying more as your business grows!

Marketing automation for WordPress
Get FluentCRM Now
Want our email marketing tips and tricks sent to your inbox? You can subscribe to our mailing list. We won't spam you.