The Company Module organizes contacts to one or more company records within the Fluent CRM. In this company record, you will be able to see company information and the contacts you have added under the company.
Activation Steps #
To activate the Company Module in Fluent CRM, follow these simple steps:
Go to the Addons section in your Fluent CRM sidebar.
You will find out the Company Module in Advanced Module.
Enable it to unlock the Company Module features.
One of the notable features of the Company Module is the ability to retrieve company logos from their website automatically. Just provide the company website, and the module will fetch the logos automatically.

You can also activate this feature from the Advanced feature config.
Go to the Fluent CRM dashboard Settings > Advanced Features Config > Enable Company Module for Contacts.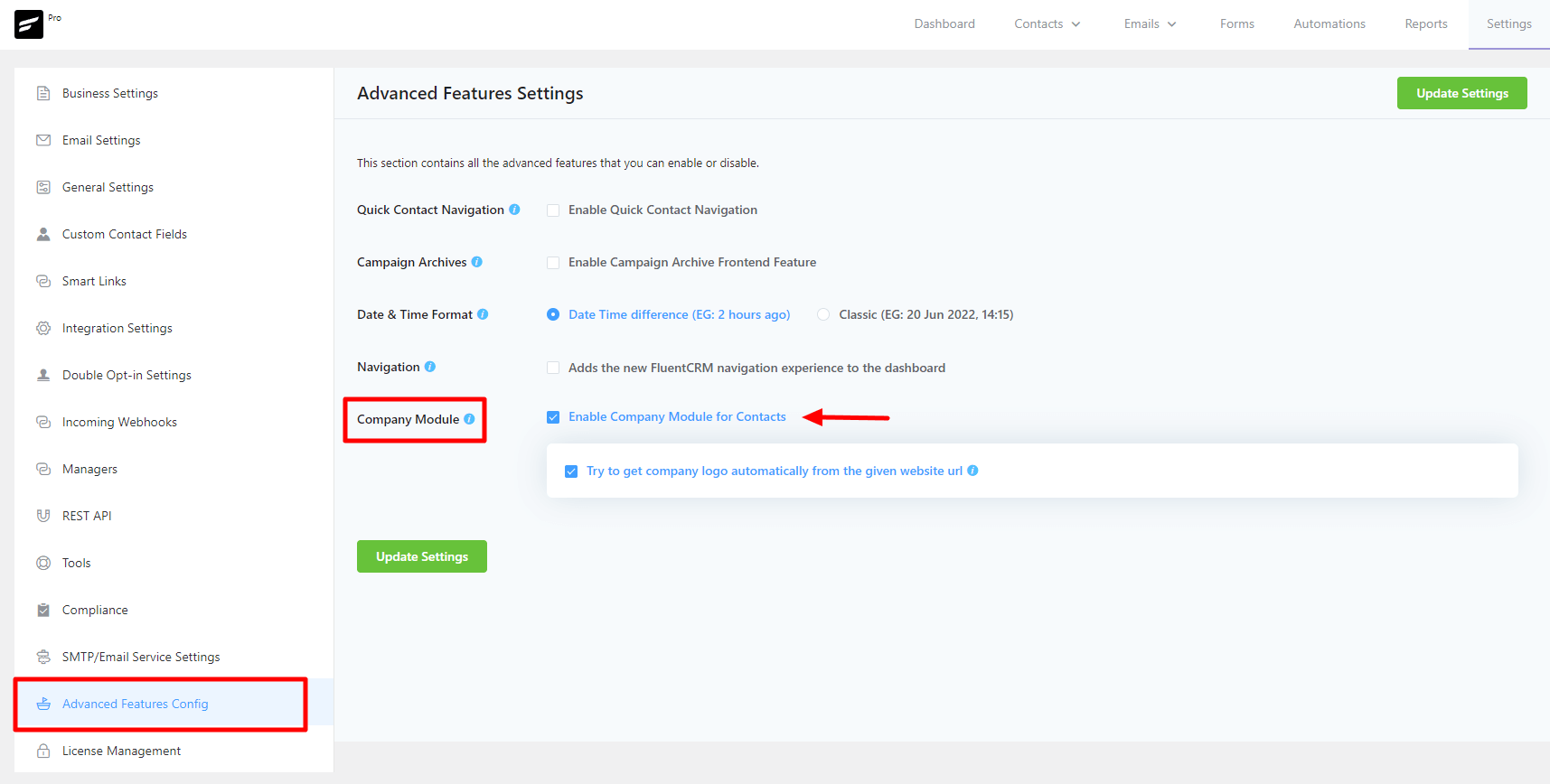 Adding Company Records #
You can access the Company Module features in the Contacts section of Fluent CRM's dashboard.

To add Company details, simply click on "Add Company". You can also import company details from a CSV file or export company details to a CSV file for convenience.

Once you click on "Add Company", a pop-up will appear where you can enter the company details. Click on "Create Company" to save the information.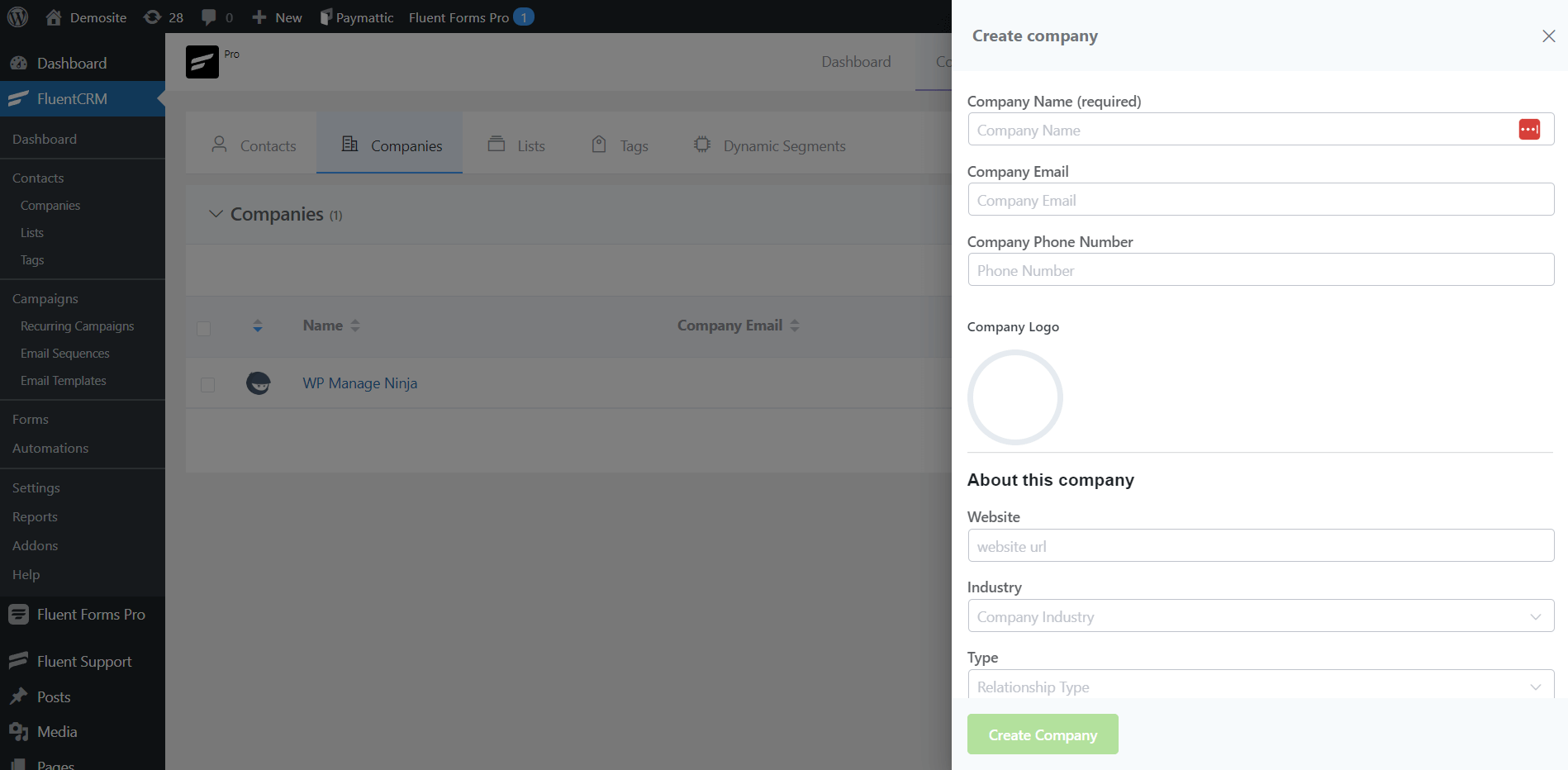 Add Contacts #
Now, you can easily add contacts for the added companies. Click on the "Contacts" button, and a pop-up will appear.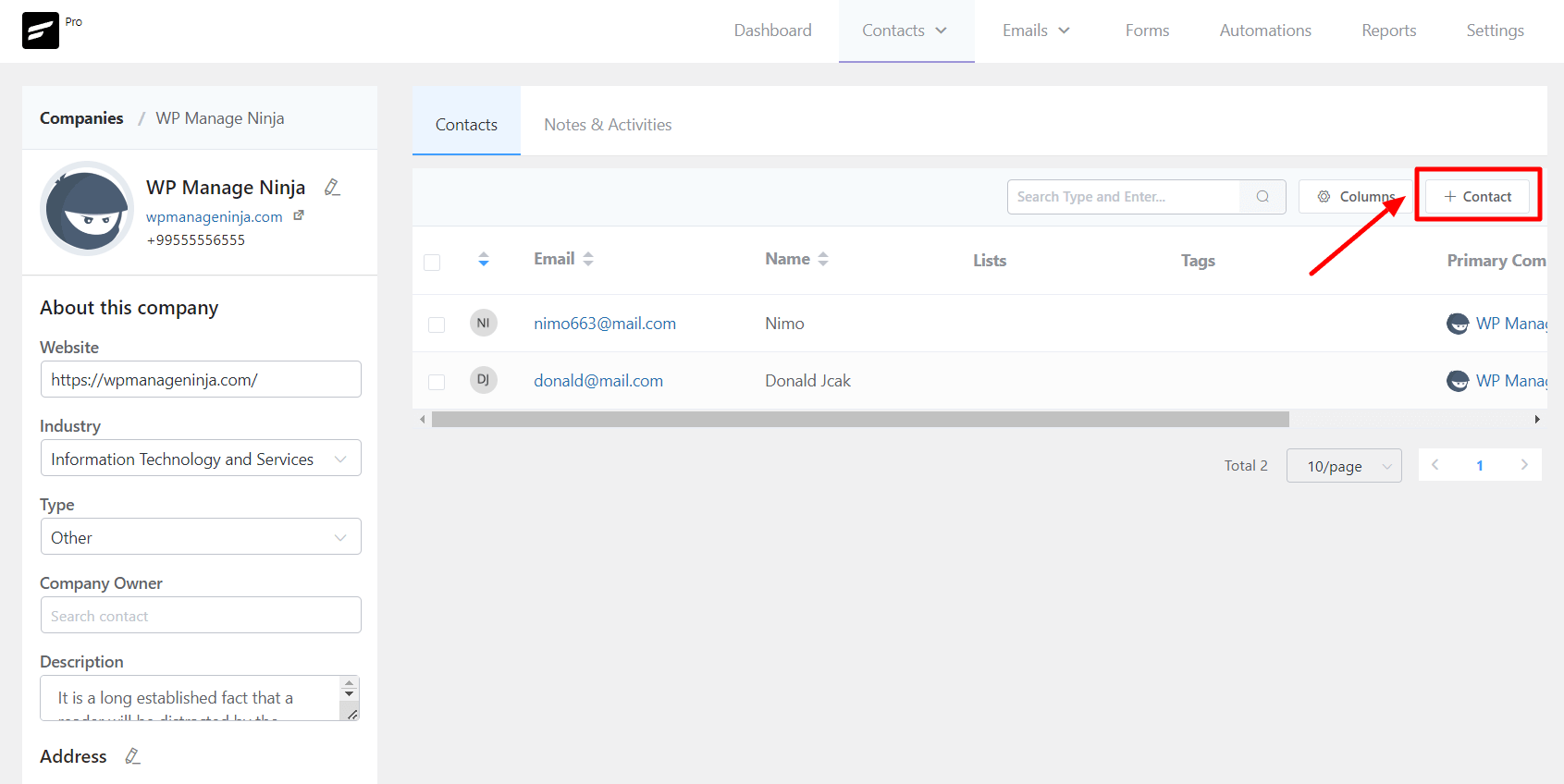 You can add existing contacts or create new ones for the company from the pop-up window.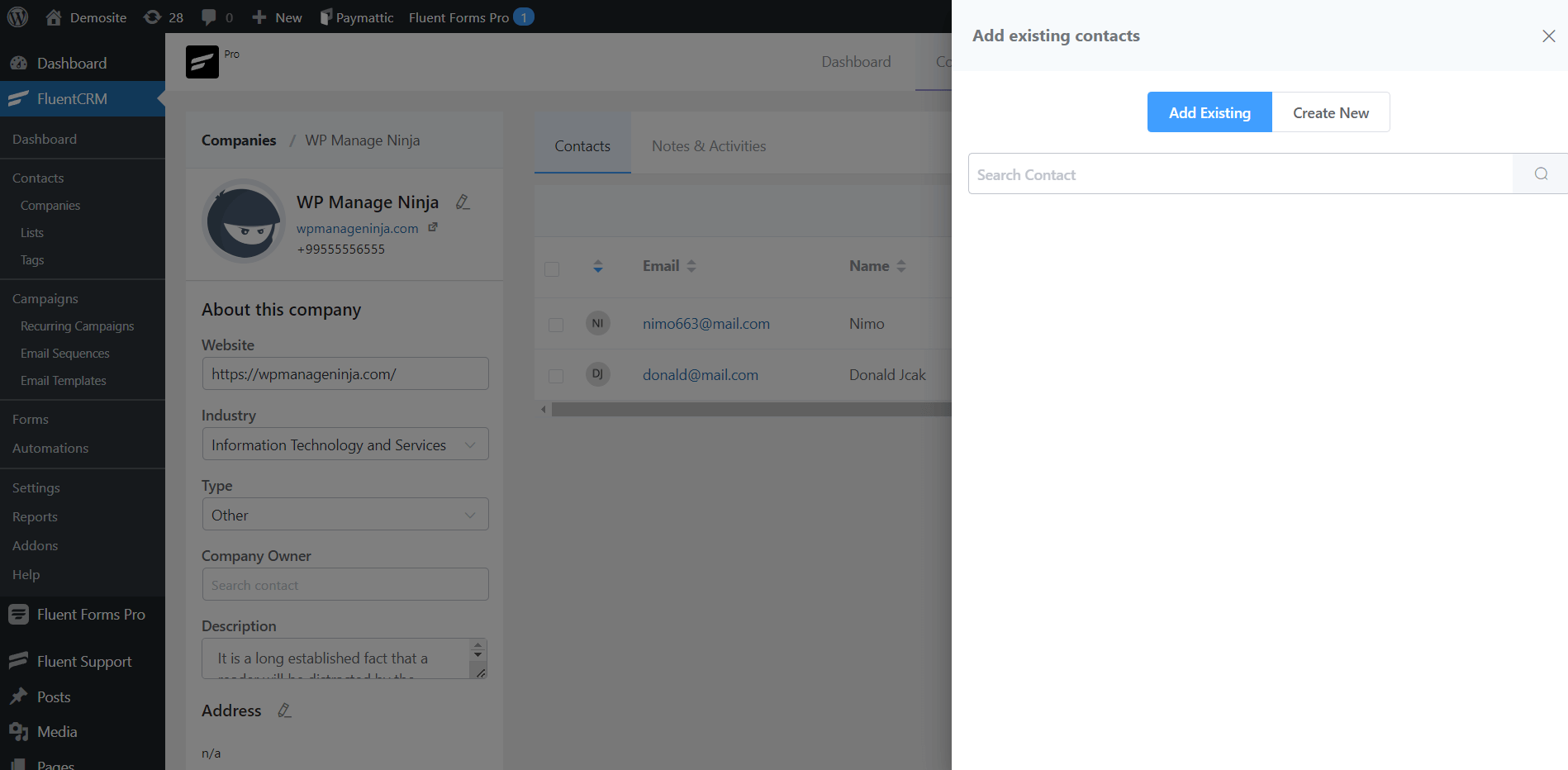 Notes & Activities #
In addition, you can also add notes and activities for the company in the "Notes & Activities" section. Just click on "Add new" to add notes for the company.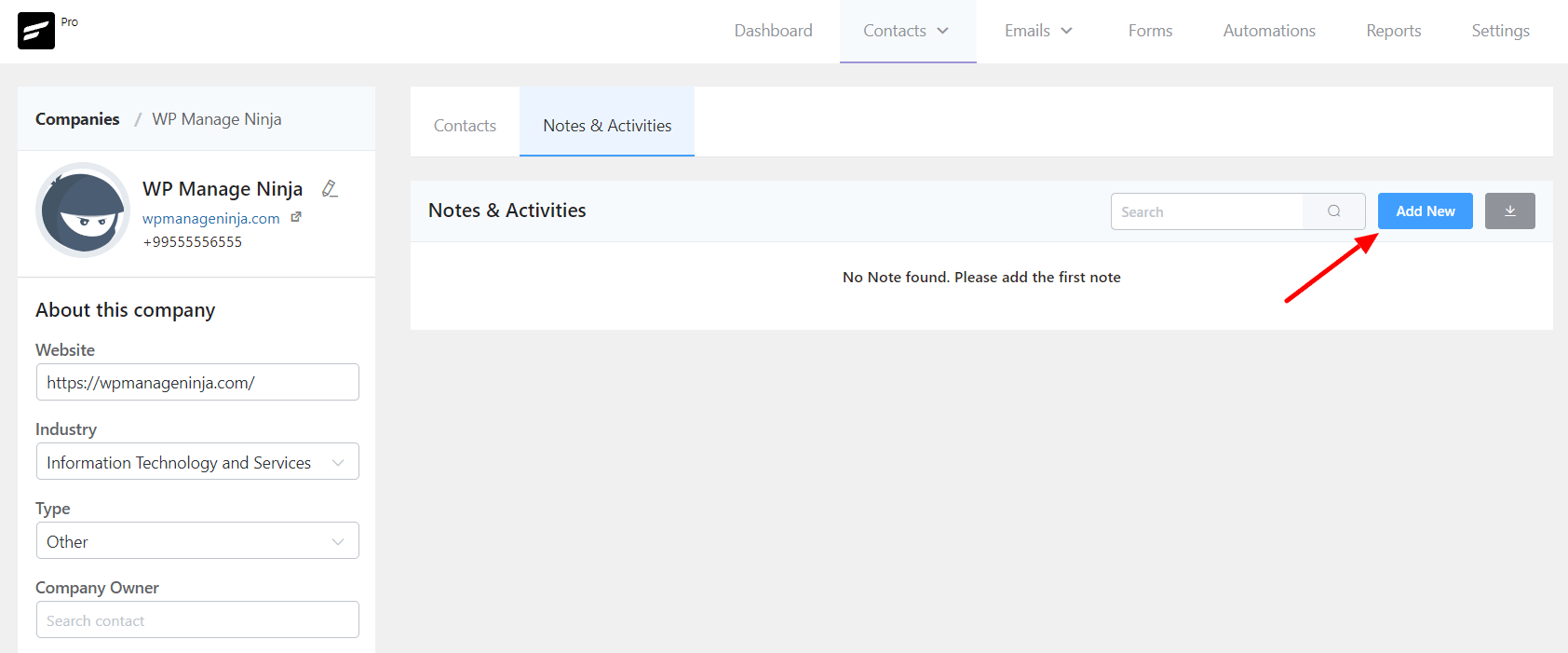 You'll find a pop-up window to add notes for the company in the Notes & Activities section.