This is one of the most important and useful features of FluentCRM. In some situations, we need to check for conditions and take alternative actions depending on the conditions like branches. This feature will make the automation funnel super powerful and you can do lots of things based on different conditions. Using Multi-Path conditional automation, you can create as many branches as you want.
In this article, we will take a deeper look into creating multipath conditional automation blocks.
To get started, create an Automation Funnel by following the guide in Automation Editor. You can add & configure various Action Blocks according to your requirements. Now, you can add Conditions by which you can use the blocks to create a separate path for your segmented contacts.

Contact #
This conditional element checks for Contact Properties as discussed below.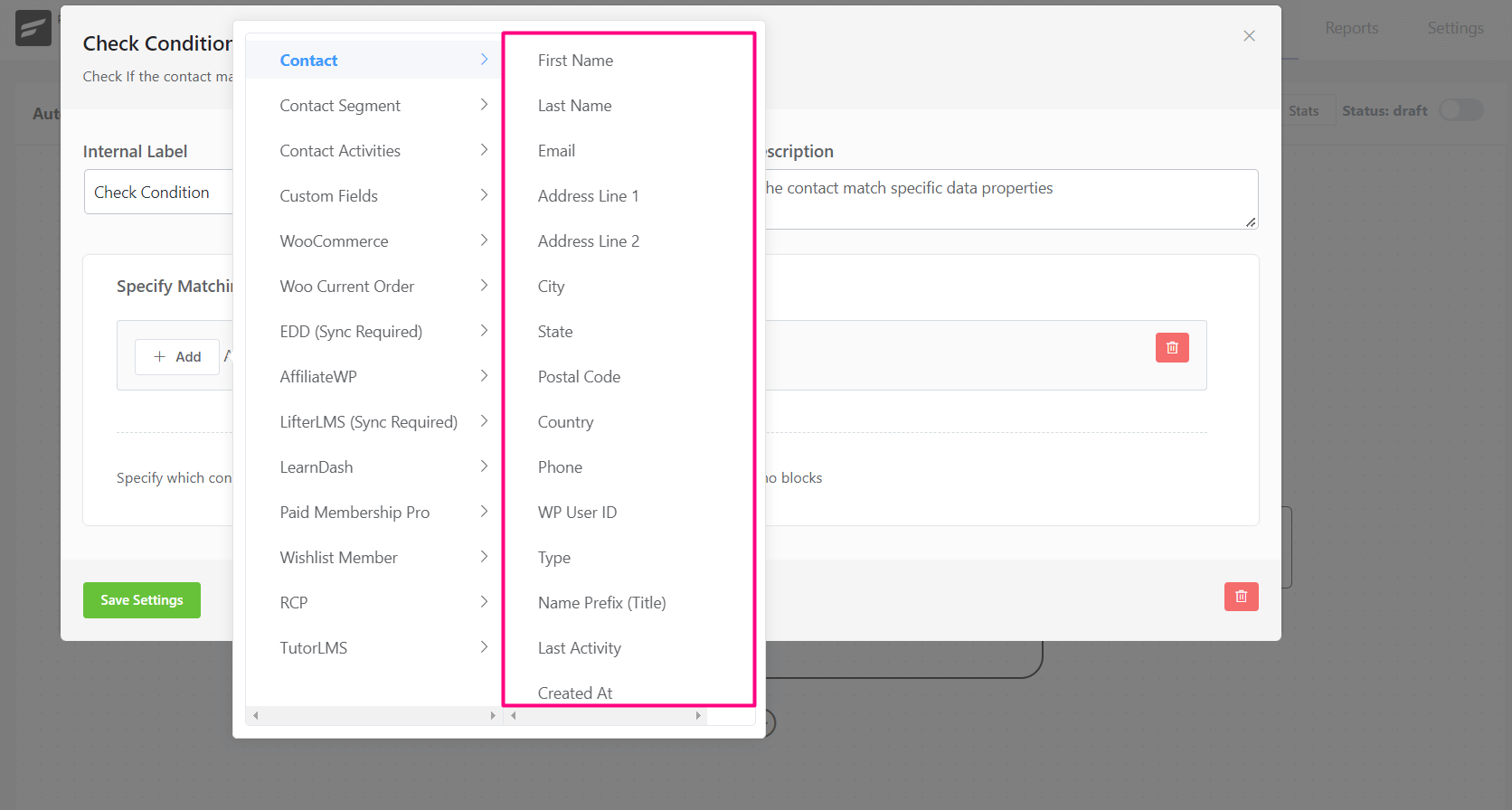 Name Prefix:
First Name:
Last Name:
Email:
Address Line 1:
Address Line 2:
City:
State:
Postal Code:
Country:
Phone:
WP User ID:
Type:
Name Prefix(Title):
Last Activity:
Created At:
Contact Segment #
This conditional element checks for Contact segmentation as described in General & Dynamic Segments.

Tags:
Lists:
WP User Role:
Contact Activities #
This conditional element checks for Email Activities against a user.

Last Email Sent:
Last Email Clicked:
Last Email Opened(approximately):
Custom Fields #
This is dependent on the Admin of the FluentCRM and the configured Custom Contact Fields.

This is totally dependent on the Custom Contact Fields configured in the settings. the type of conditions is also dependent on the type of those Custom Contact Fields.