It is an essential feature of any platform that imports and works with data. FluentCRM also provides easy and customizable export options to Export Contacts along with their data from the dashboard.
This feature is only available in the Pro Version.
To Export All Contacts please go to the FluentCRM Dashboard ➜ All Contacts and then click on the Export button from the top right corner of the dashboard.

This will open a modal with numerous data fields to choose from and you will be able to select as many fields you want to include in your export file. The custom contact fields will be available based on your settings in the Custom Contact Fields. There will be other categories of fields depending on the integrations like Woocommerce, LearnDash, EDD, etc.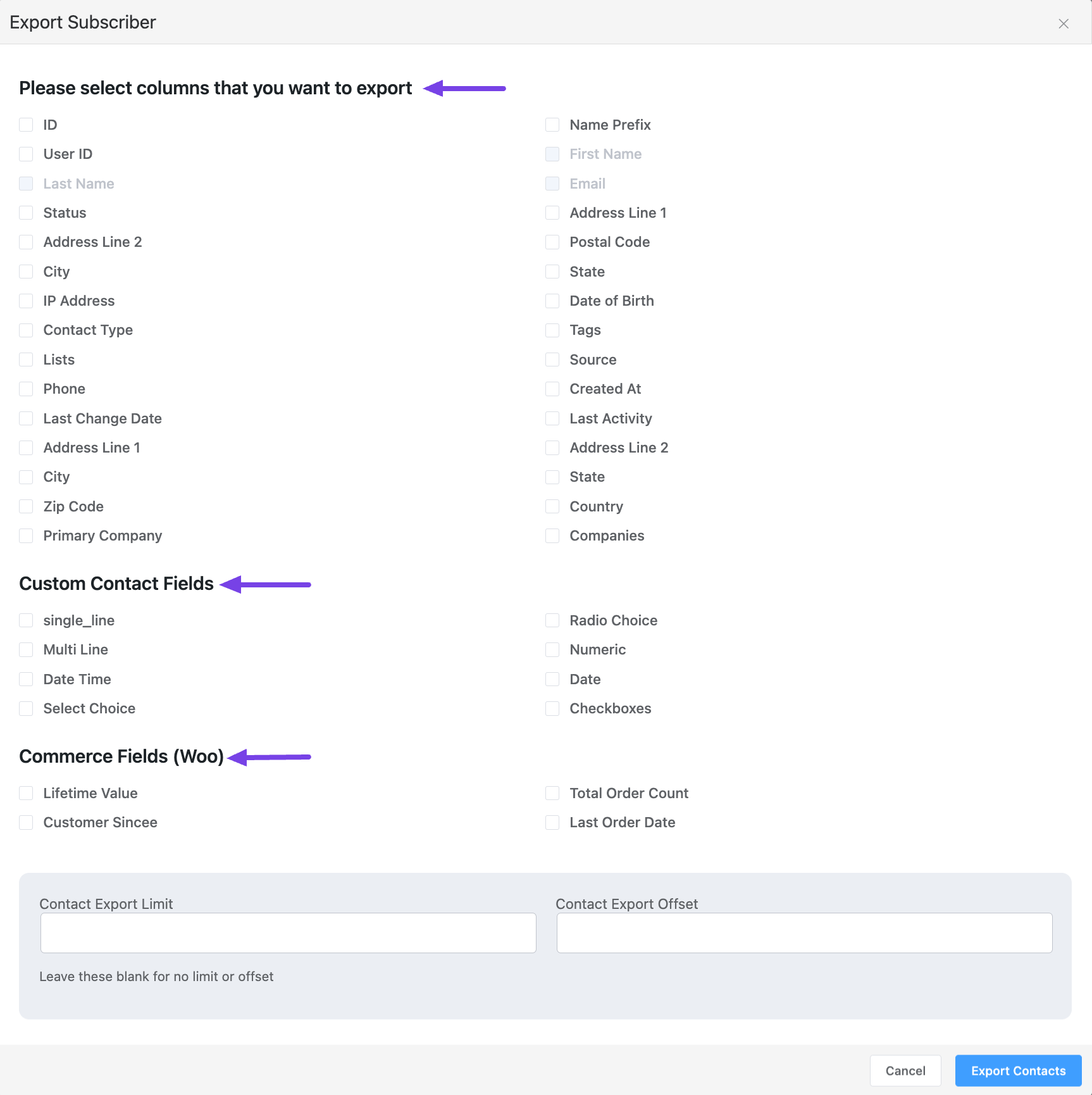 Contact Export Limit: If you want to export a certain amount of contacts, you need to give the value here. If you want to export all contacts, you can leave it blank.
Contact Export Offset: If you want to exclude several contacts, you can give the amount here. If you provide 5 as the value then 5 contacts from your contact list (From the top in your All Contacts List) will be excluded while exporting.
After providing/selecting all the values, just click on the Export Contacts button and your contacts will be exported into a CSV (Comma Separated Values) file.
The above method will be applied to all of the contacts of the FluentCRM. Now if you want to export only specific contacts from specific criteria then please follow the Basic Filtering and Advanced Filtering guidelines and filter them out first, then you can follow the exact above method to export the filtered contacts into a CSV file.